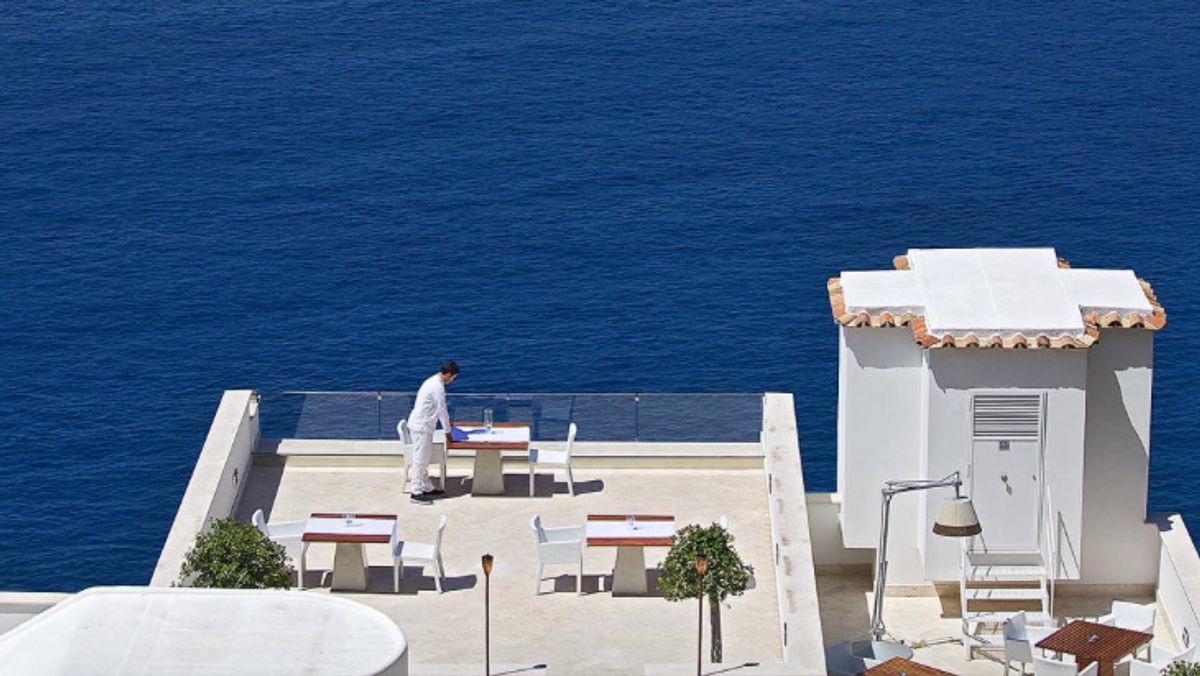 Travel
Because we're itching for a getaway.
Here's how I know it's time to get away with my boyfriend: Despite the fact that we live together, we only see each other for an hour or less a day, and when we finally
are
alone together, we're either talking about ~housekeeping~ things, like what to have for dinner, or we're staring at our screens. I hereby propose that every adult couple should carve out their busy schedules if they hope to maintain two things: a sense of adulthood and independence, and their couple status.
But rather than travel to those same-same places, go somewhere off the frequent flyer map and actually
spend time
with your SO. Yes, it may feel a little like you're cheating on your iPhone, but I promise you'll still get some good
'
grams out of it—and the only caption you'll need is a heart and the appropriate destination emoji (sun, palm tree, mountain—you get the picture).
---
Trade the edge-of-the-world views (and honeymooners) of Big Sur for the big sky of Yellowstone, and do it in the same rustic way (aka extreme luxury disguised with wood finishes and wool blankets) with Collective Retreats, which takes the glamping concept to a whole new level. Sure, you sleep in a tent, but the tent is the size of a large NYC hotel room and comes with its own ensuite bathroom complete with running water. There's also the gourmet meals, the endless outdoor activities offered by the park itself, and some pretty jaw-dropping star-watching. If you're looking for something closer to the East Coast, however, Collective Retreat just announced that a similar romantic s'more-feeding experience is coming soon to Hudson Valley.


Trust New York scenesters to turn one of the most beautiful places in Mexico into a tropical Williamsburg. If you don't feel like running into your neighbor while trying to reconnect with your SO, head to Mexico's Pacific coast. A shorter drive from the Los Cabos airport than
Tulum
is from Cancun, Todos Santos has the same charming close-to-nature feel without the masses of tourists biking down dirt roads. Plus, Hotel San Cristóbal has that high-design, hipster feeling and was started by the same people who run El Cosmico in Marfa, Texas.
I love
Greece
(just like we love all these "instead of" places, tbh), but Santorini is one of those places that everyone and my brother visits all the time. I still really want to go, but to actually get away, spend some romantic one-on-one time, all while stuffing my face with fresh seafood and wine (albeit of the Italian variety instead of Greek), I'm going to Casa Angelina. A designer-y hotel ideally situated between Positano and Amalfi on the Amalfi Coast, it's removed from the insanity of the peak tourist destinations but still has all the perks. And, honestly, it's hard to think of a place better than Italy to truly feel the romance.
Bear with me, because I know that
Paris
is the most romantic city in the world and that some absurd number of people have gotten engaged in the shadow of the Eiffel Tower. But if you're looking to break out from the pattern, there's
Barcelona
—another European cultural capital rich in history, food, and all the fun places (plus, there's a beach!). Margot House is the kind of modern hotel that suits this kind of modern choice—it's more Scandi than old world and offers bike tours and thorough intel on the neighborhood's tapas scene (v. important). Bonus: If you book through Mr & Mrs Smith, you'll be welcomed with a glass of white wine each. Talk about starting the vacation off on the right foot.