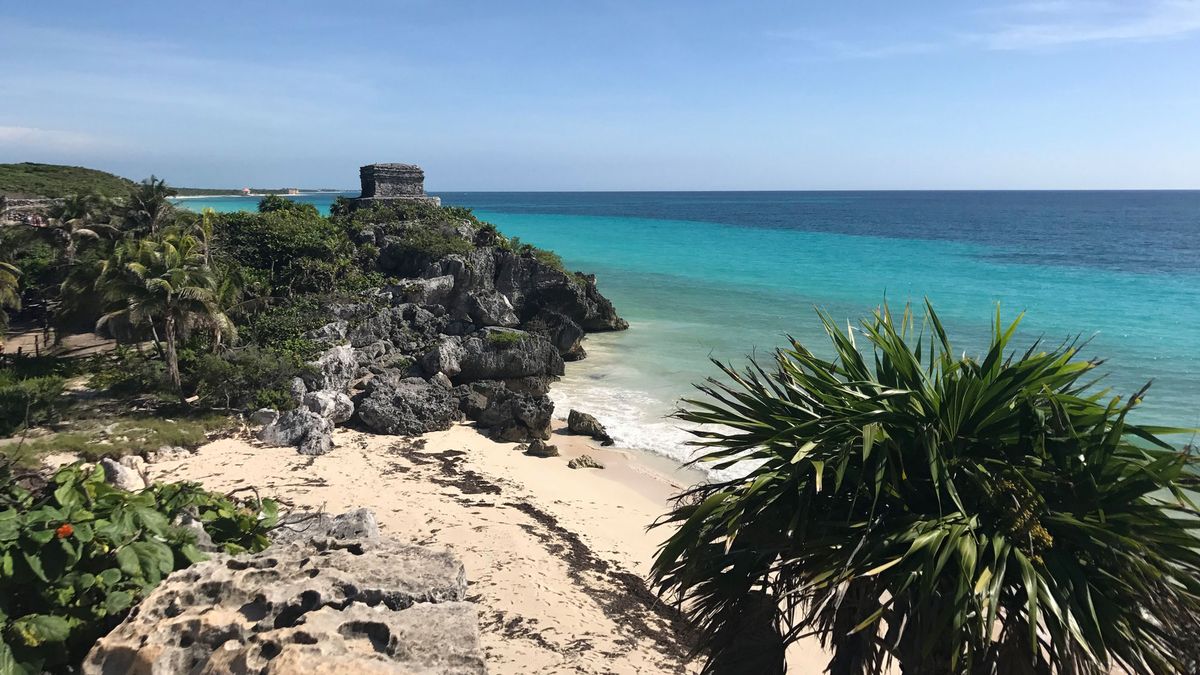 Travel
Where to eat, stay, drink and play.
Noah Lehava
Tulum is having a moment. OK, so technically it's been having a little ~more~ than a moment. Mexico's chic, more chill sister of the spring-break-obsessed Playa del Carmen has its porcelain-white sand and evian water beaches, jungle blanketed eco-hotels, and tree house restaurants to keep drawing in a crowd. And I hate to say it, but it's true: This place is ~made~ for Instagram. Grab your Cult Gaia and head to a few favorite places to eat, drink, stay, and play in Tulum that will fill your camera roll.
---
---
STAY
---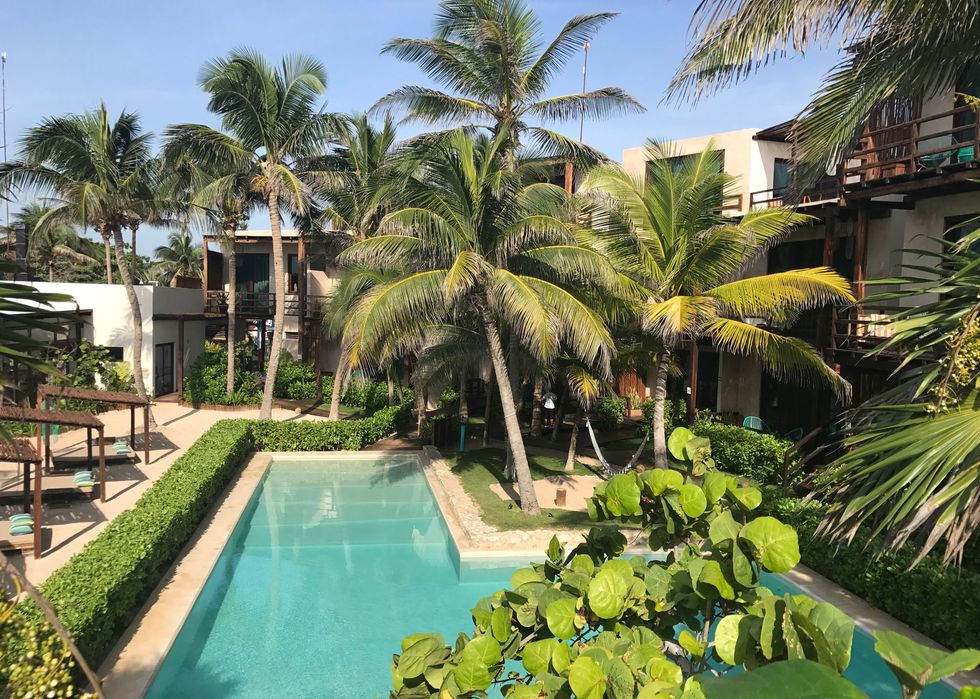 Tulum can be hectic during high season, but Maria Del Mar's 18-suite boutique hotel is the ultimate escape from the Kiini-clad crowds. Each room is filled with natural finishings—most of which are upcycled from old fishermen's homes—and locally hand-painted tiles you're going to want to rip off for your own home decor. The true highlight is the private beach, tucked in its own rock-walled alcove—you'll have the turquoise water all to yourself! As the sun sets, pull up a seat at Mina and order a "Garbage Girl" (full disclosure: It's an off-the-menu item my friends and I coined while visiting in October, and it's boozy, coconutty deliciousness!), and have a hilarious conversation with the ultra chic Argentine manager, Uki Hepe.
Netflix enthusiasts, unite! Narcos' OG drug lord, Pablo Escobar, built this secluded beach-front home IRL back in the '80s. Now NYC-based art dealer Lio Malca has given it an eccentric makeover fitting of an art gallery. You'll shuffle your sand-coated feet past a weeping Kaws statue and guzzle your third spicy margarita beside oversized fiberglass ants by Rafael Gomez Barros. NBD. Make sure you don't miss the best sunsets in Tulum at Casa Malca's rooftop deck.  
---
EAT
---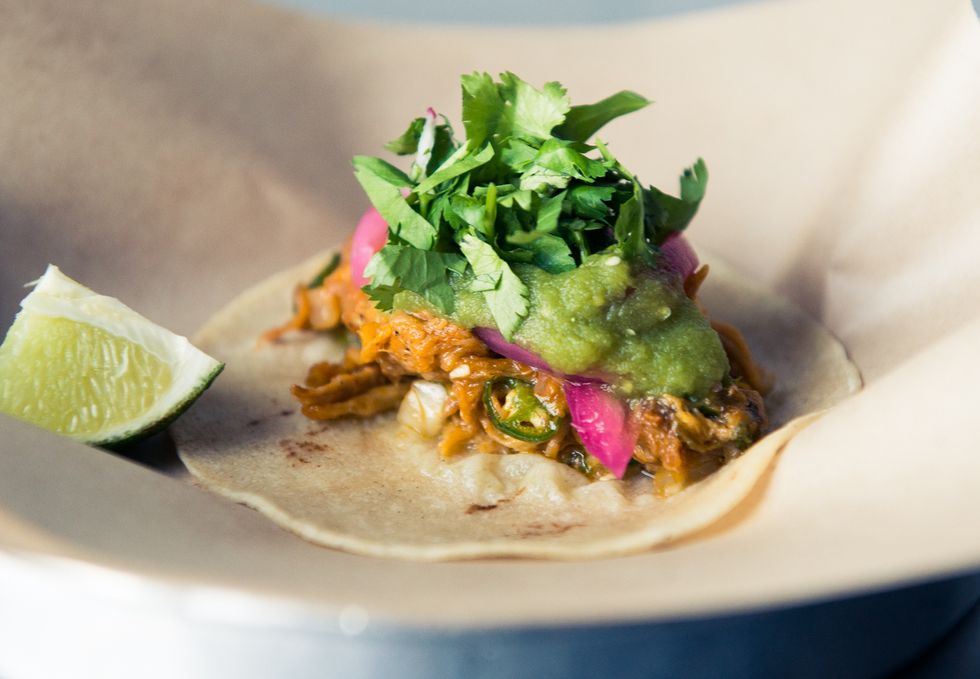 INGREDIENTS
1 suckling pig (or a bone in, skin on pork shoulder can be substituted)
1 cup of achiote paste (or 1 package of the premade stuff)
4-6 large banana leaves
1 cups bitter orange juice (traditionally done with Seville oranges, if unavailable, use a mix of two parts lime juice, one part orange juice, one part grapefruit juice)
STEPS
Rub suckling pig with achiote paste and bitter orange juice and let marinate for six hours, or ideally overnight. 
Preheat oven to 225f, wrap suckling with banana leaves––try to make sure the entire pig is covered.
Place in a large roasting tray, and roast until meat has become tender, while still remaining juicy. It should take anywhere from 3-6 hours depending on the size of your pig. If you wanna be precious, take your pig to 185 f. Let pig rest in the banana leaves before picking it down. 
PICKLED ONIONS
2 red onions
3 habanero chiles
2 cups bitter orange juice
salt to taste 
Slice onions and habanero, cover with juice and salt and let marinate for a opulent of hours before serving.
SALSA VERDE 
10 husked tomatillos 
1 white onion
4 jalapenos (seeds included)
4 tablespoons chopped cilantro
1/4 cup lime juice
salt to taste 
Quickly grill tomatillos in boiling water until they soften slight and turn a brownish green colour. Cool immediately, then blend with remaining ingredients. 
TO SERVE
Heat white corn tortillas on griddle or cast iron, until warm and just slightly crispy using the fat of your choice (olive oil, shmaltz, grapeseed oil, et cetera). Keep wrapped in a dry towel.
Tray up the meat and let your guest garnish the tacos themselves with the pickled onions, salsa verde, chopped cilantro and limes.
Taqueria La Eufemia
Leave the wedges and heels at home, honey! Flip-flops or barefoot is the only appropriate footwear for a beachfront taco night at La Eufemia. Go hungry (the tacos are some of the best in Tulum!) and ready for two-for-one margs (I'm pretty sure this is a nightly special). You might just stay there till morning.
Not to sound too clichéd, but Tunich is as cheap and cheerful as it gets. Tulum can get quite pricey, so finding a spot with tasty and fresh eats that are affordable is like scoring a pair of Balenciaga Triple S's without the resale markup. Make sure to snag a breakfast muffin before they sell out!
If you've had your fill of fish tacos (is there such a thing?), Cenzontle offers up a whole menu of really tasty Mexican dishes that go a bit off kilter. In the best way possible, of course. Think piquillo peppers with goat cheese, chipotle perfume and avocado mousse, and fresh octopus cocktail with ginger mayo and jicama juice. It's a candlelit jungle meal to remember.
---
SHOP
---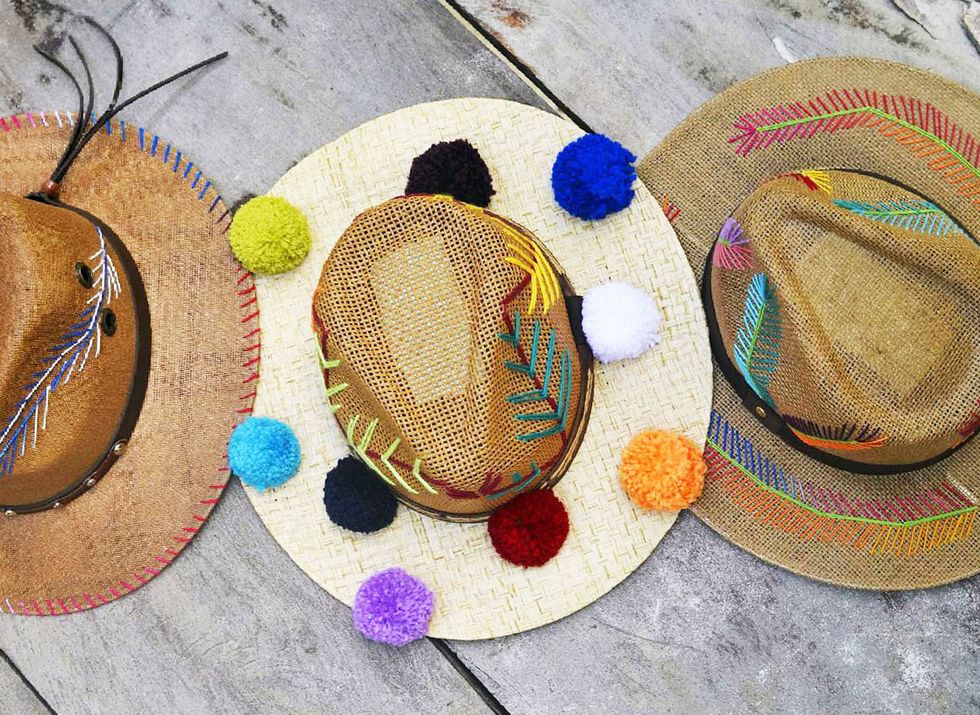 You won't find technicolor cartoon-lizard-emblazoned tourist garb here. Sara Galindo and Gael Deboise's impeccably curated boutique is a must-visit if you're looking to do some credit-card damage. Flowy linen dresses, tasseled bags, and only the chicest selection of straw hats in sand-blasted color palettes are just a few of the pieces you'll find inside.
---
DO
---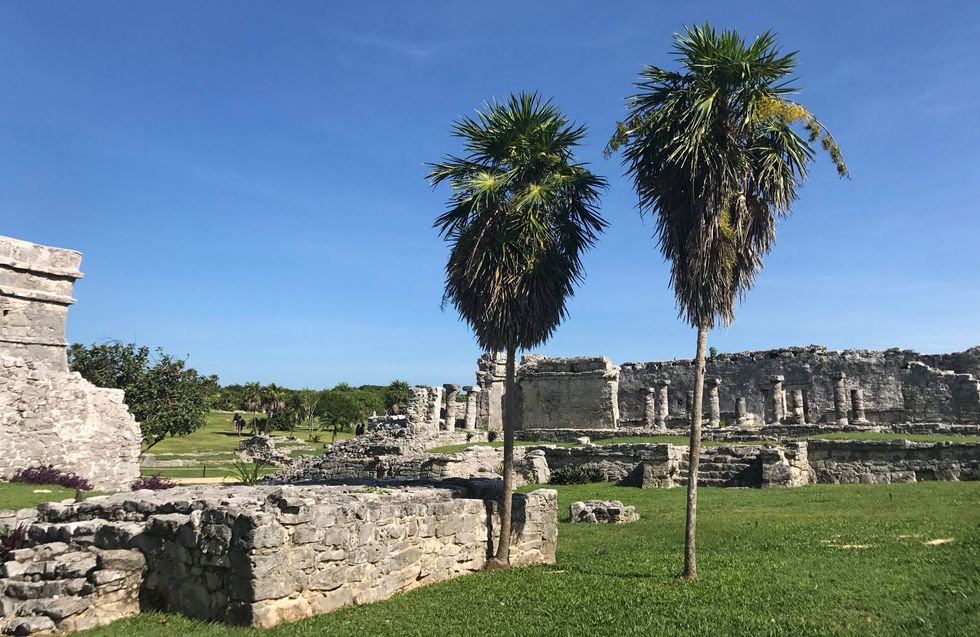 Tulum Ruins
While this isn't the most off-the-beaten-track recommendation, you can't *not* see the Mayan city perched on its limestone cliff while visiting Tulum. Go early to beat the crowds, and snag some alone time at the pristine white sand beach.
Akumal
Just a short 20-minute drive from Tulum, you'll find some of the most jaw-dropping beaches (gridworthy for sure) and stalactite and stalagmite caves.