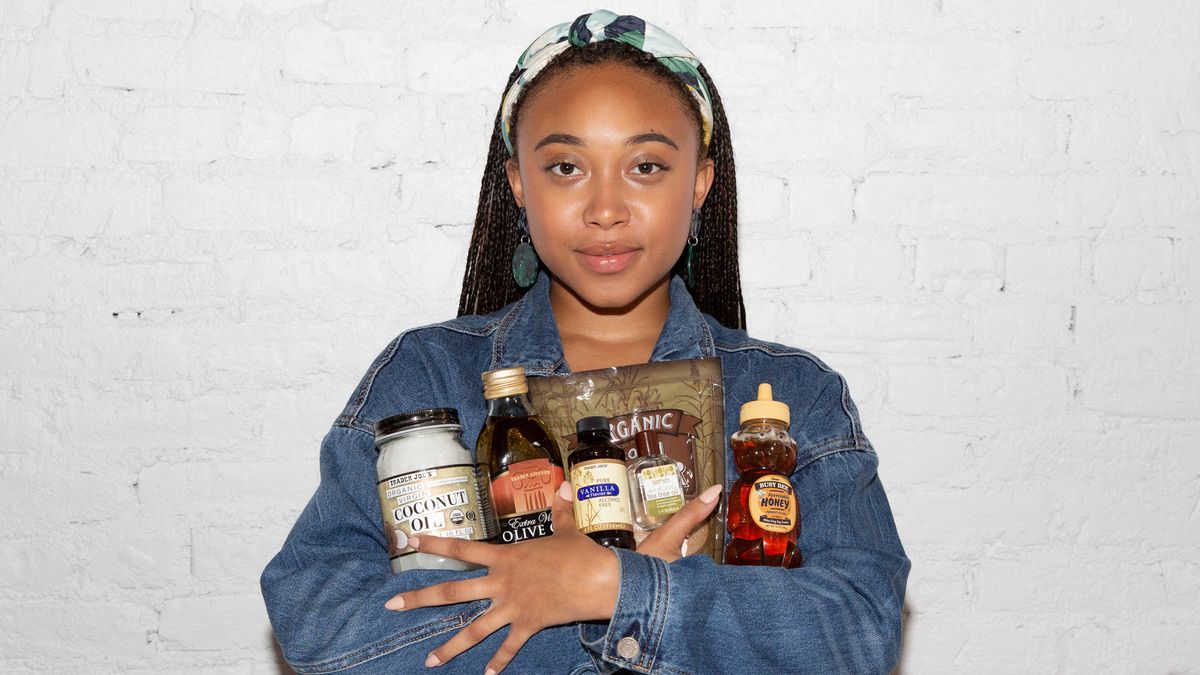 Skin
Exfoliate your way to the softest lips of your life.
Alec Kugler
If you've ever wondered why your lips dry up after only a few hours of putting on a balm, it may be because you still have some lingering dry skin that needs to be removed. Since
skin care
is something we take seriously
all year round
, that means our lips deserve equal attention, as well. Just like the skin on your surrounding face, you can repair, moisturize, and exfoliate your lips for the perfect natural glow *and* help your color products sit more smoothly on top. A good scrub is one of our favorite ways to rid our lips of dead skin, but we decided to take it one step further and try making our own, with a little help from
Morgan Brown
, blogger and self-proclaimed skin-care enthusiast. She created three different recipes that are not only all-natural, but taste delicious, too (just ask our photographer, Alec). Check them out below!
---
How to Apply
Gather your ingredients, which can be picked up at any local convenience store, but for the best prices and organic options, we headed over to Trader Joe's. The average lip scrub lasts up to
two weeks when refrigerated
, so it wouldn't hurt to pick up a few sealed containers as well (any excuse to go to the container store, right?). When making the lip scrub, we used a spoon for measuring, however we then switched to a mixing stick once the ingredients were in the bowl, and when the lip scrub is complete, always remember a little goes a
long
way. You only need a dime-size amount to massage onto your lips for 30-60 seconds. Once you're done, rinse your mouth off with water and seal it with your favorite lip balm.
Coconut and Honey Lip Scrub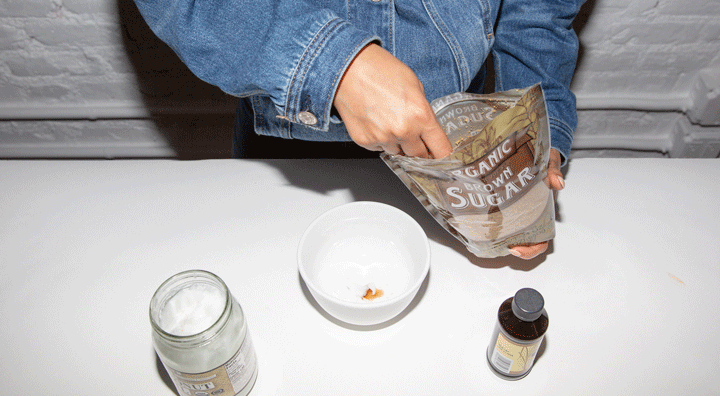 1 tsp honey
1 tbsp brown sugar
1 tbsp coconut oil


Tea Tree Lip Scrub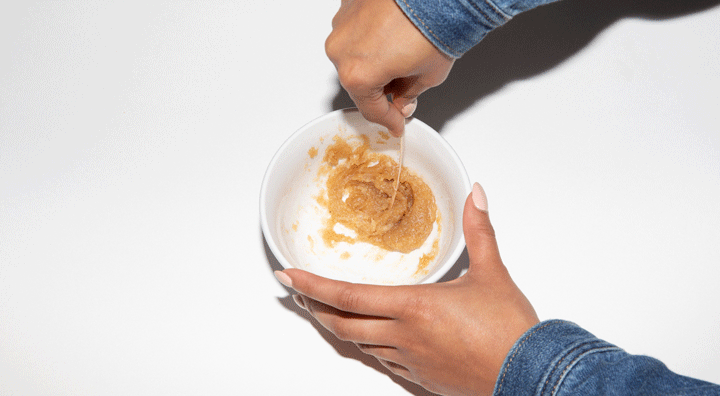 3-4 drops of tea tree oil
1 tsp olive oil
1 tsp honey
1 tsp brown sugar


Vanilla Coconut Lip Scrub