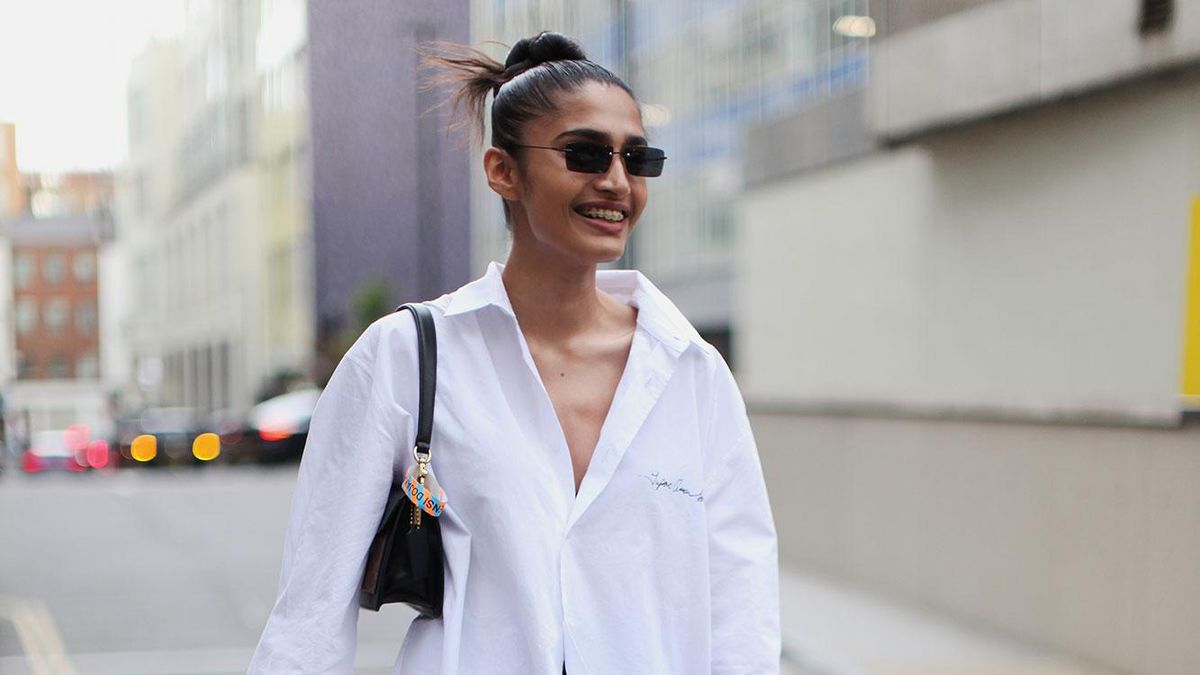 Hair
Meet the '90s-Inspired Hairstyle You Need to Try
Two experts sound off on fashion month's standout style: the spiky bun.
When it comes to the general ebbs and flows of hair trends, there's always a bun du jour. From ultra-intricate BAPS-style updos to the donut bun explosion, every era has a corresponding bun. So, what is the definitive updo of this season? The consensus reached on runways during fashion month is that the '90s are back (which isn't news) and spiky buns are in.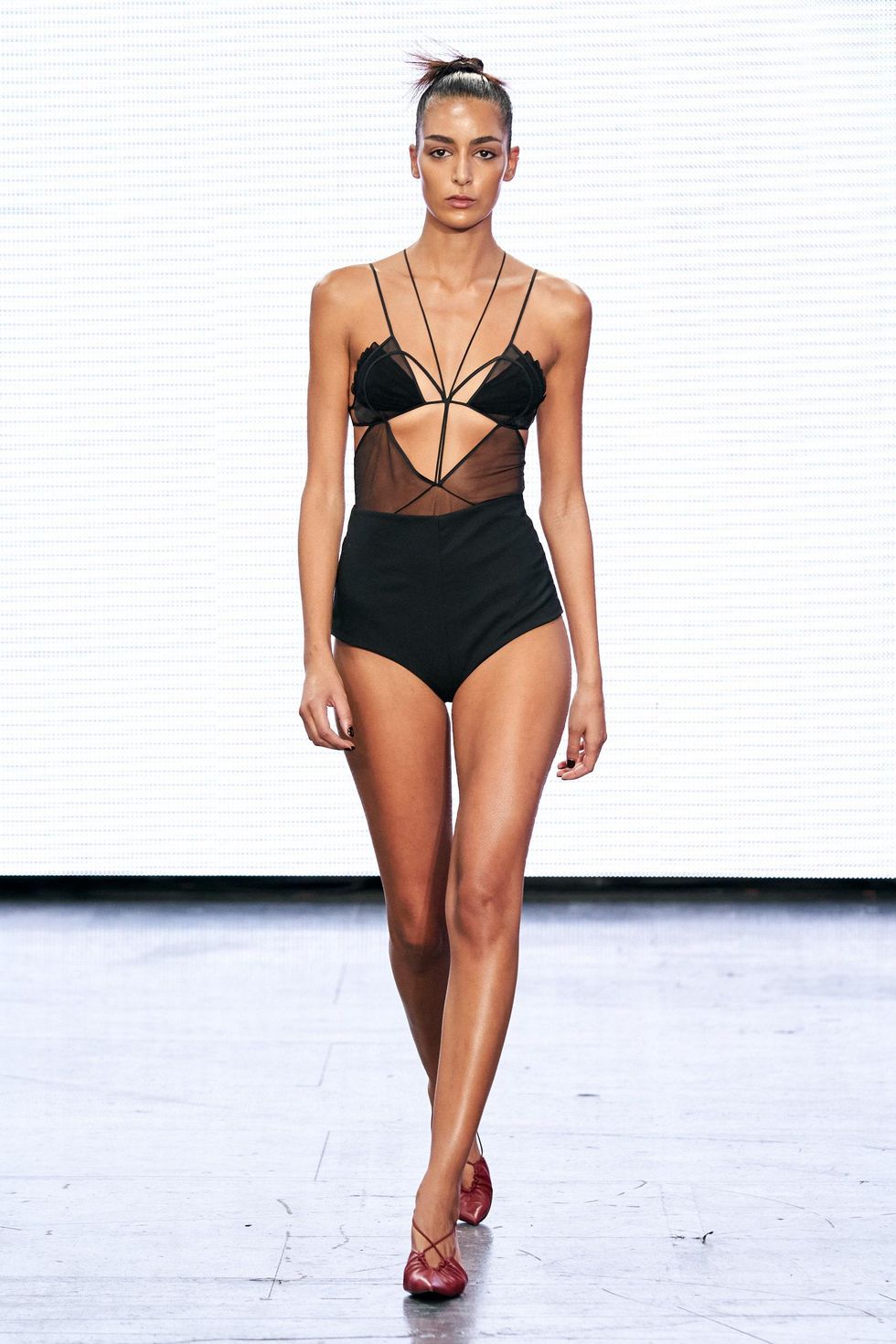 Photo: Courtesy of Daniele Oberrauch / Gorunway.com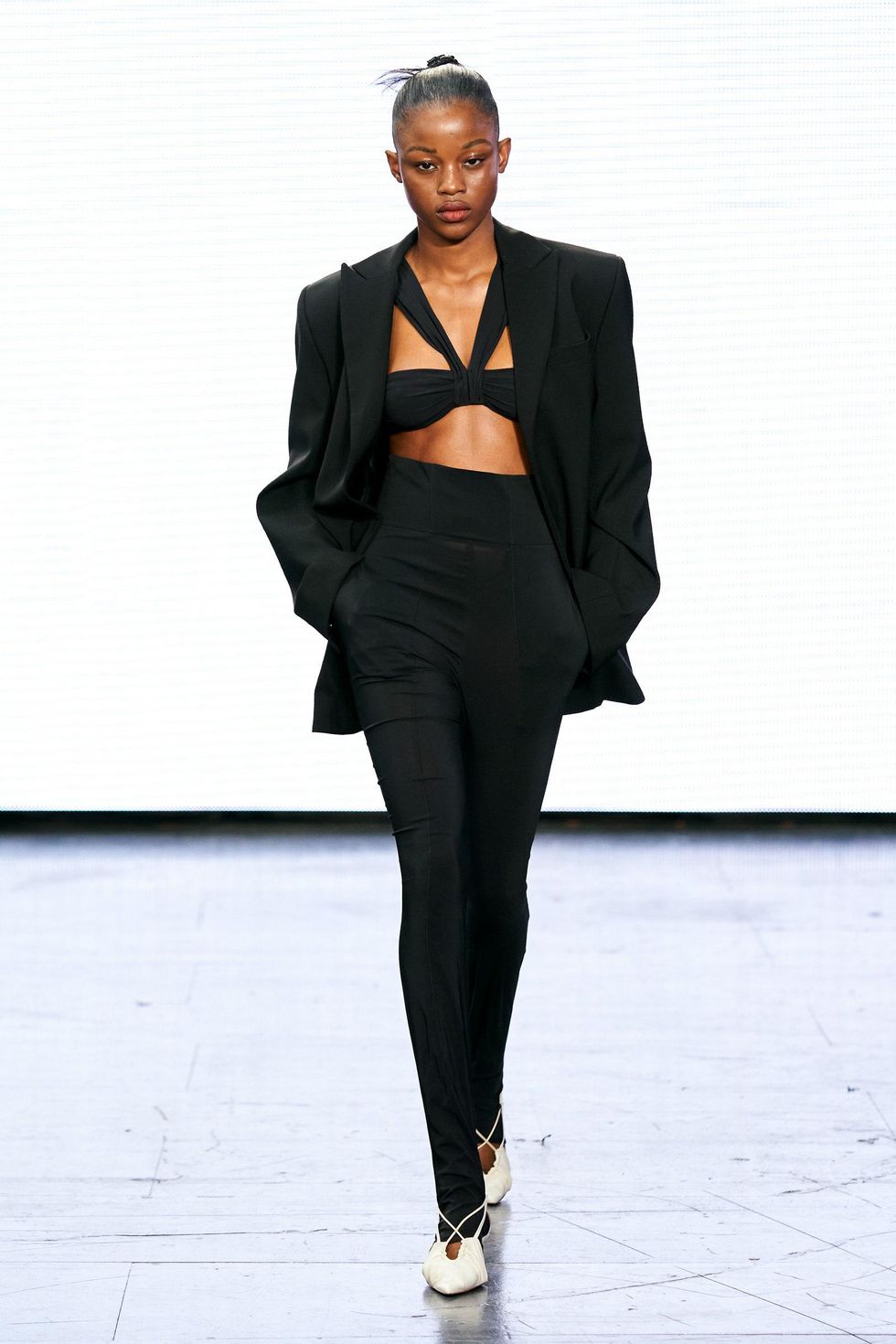 Photo: Courtesy of Daniele Oberrauch / Gorunway.com
As a favorite among off-duty supermodels, this trend goes beyond your typical top knot. The style is characterized by the contrast between the sleek base and the slightly spiky, unstructured bun. Though there's a particular method to perfecting the style, the pulled-together finished look gives the illusion of effortlessness. It's "cool girl" hair epitomized. You've probably seen this style in all of its spiked glory in paparazzi photos, street style snaps, and BTS footage from fashion shows, but it was cemented as the style of the season on Nensi Dojaka's spring 2022 runway at London fashion week. The shapely updos complimented the UK designer's ultra-feminine lingerie-inspired collection to create a look that's equal parts badass and delicate; tightly put together and totally relaxed. For session stylist Syd Hayes, who led hair direction for Dojaka's show, it was about creating a look that felt powerful. "Nensi has a talent for beautiful detail, bold lines and incredible chicness. I always strive to make women feel powerful and cool," he said.
Hayes views the style as innately nostalgic. "Having grown up as a teenager in the '90s, it felt like a fun nod to my youth culture," he said. "A small head with cool, razor-sharp ends. Think Amy Wesson and Kate Moss in the '90s."
A more exaggerated execution of the style appeared in this year's Savage X Fenty Show on Amazon Prime, where celebrity hairstylist Dhairius worked on YUSEF's team to create one of the show's most memorable hair moments.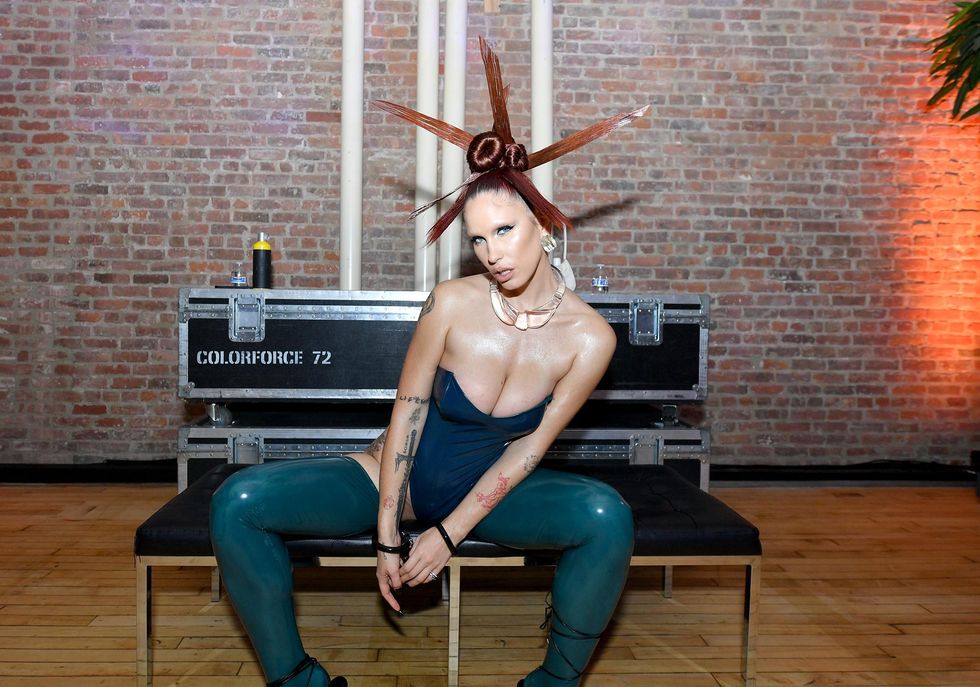 Photo: Getty
"(YUSEF) decided on this style because it's a bit retro, but modern at the same time. He was very adamant that it had to be executed properly, though. There was no freestyling. We had to prepare the spikes days in advance so that they would match each model. Then we would freeze it and add them in on the day of the show."
To bring the look to life for the show, Dhairius says, "It started with a nice, shiny slick pony, then we inserted donuts and slid the models' hair through the middle of the buns, maybe up to three buns with their real hair and the remaining hair that was left out was spritzed with Pump It Up or Freeze Spray and then we hit it with the blow dryer or really low heat with the flat iron. Then the long dramatic pieces were added in separately because we didn't want to do too much to the models' real hair."
Off the runway, he says that this can be approached as an everyday bun simply by "spritzing the hair, twisting it up in a few little buns and pinning those buns in with bobby pins. For the remaining flyaways, he recommends that you "just spray some holding spray, go with low heat on the flat iron, and get you a spiky bun version of what you saw in the show."
For Nensi Dojaka's show, Hayes took a different approach: "This was not about creating a perfect ballerina bun — It was about creating a knot effect with the hair," he explained. "We scraped back the hair into a tight bun, using gel and our fingers to create ridges through the hair. Once it was back, we placed the hair into a high ponytail right on top of the head, just above where the head goes flat." He opted for a high pony to "make sure all the girls had a facelift." (Wink, wink)
Next, Hayes tied models' hair into a bun, with ends left out and straightened with Babyliss 9000 Cordless Hair Straighteners. "To keep the ends sharp," he said, "we sprayed them with Maria Nila's Finishing Spray."
All things considered, the best part about this style is that it's totally open to interpretation, so even if you don't pull it off quite like a pro, it's nearly impossible not to nail the perfectly prickly finish.
Got2B
Goody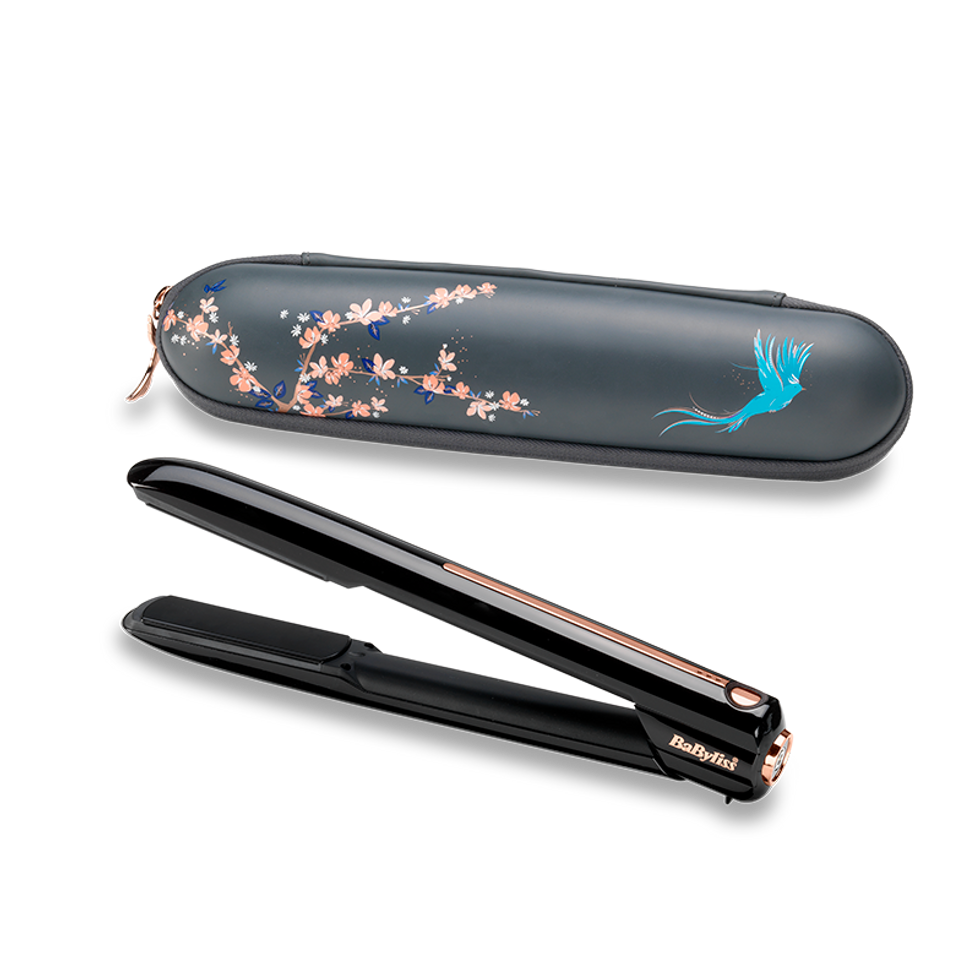 Babyliss
Maria Nila