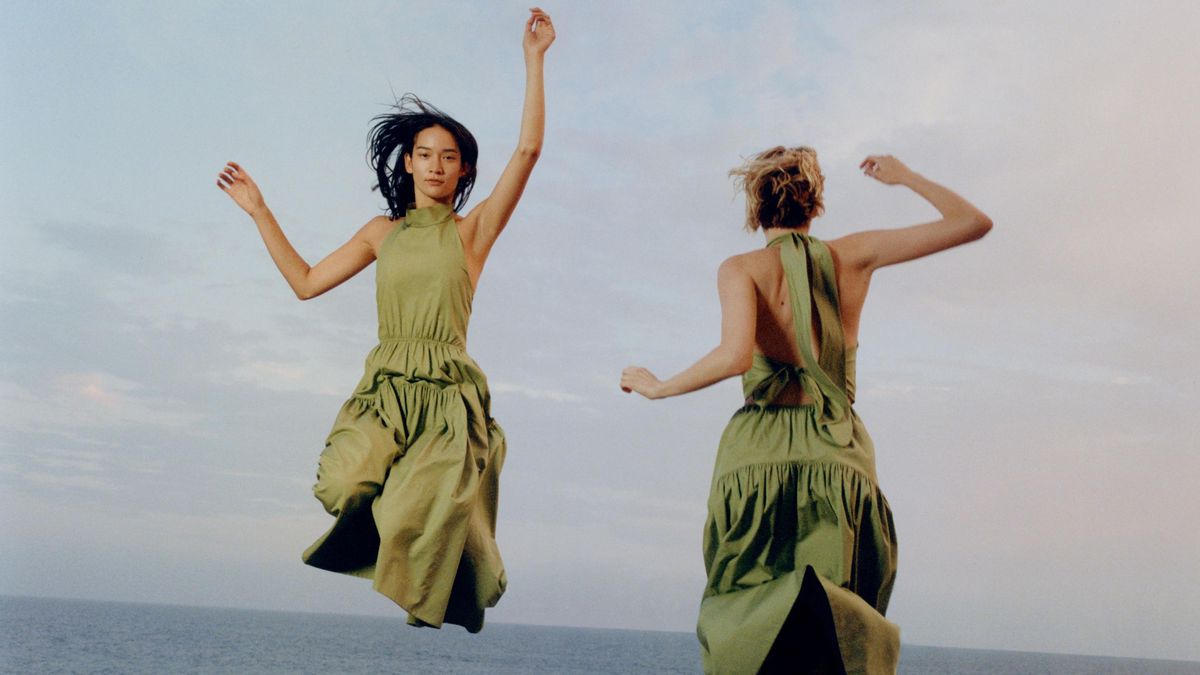 Trends
It's All in the Details—This Minor Skirt Addition Makes a Big Difference
What is a skirt yoke and why is it everywhere?
When it comes to trends, our approach is often macro. In the realm of skirts, it's all about mini versus midi, but sometimes the magic is in the details—a scalloped hem, a voluminous silhouette, or in this case, a yoke-like sewing pattern. A yoke is a shaped piece of fabric that serves as almost a base, or support, for looser fabric to gather. The technique that is often utilized on shirts will be seen on skirts everywhere next season. Though the levels may vary—in some cases, it looks like an extended waistband, while in others, it grazes the top of the thigh—the final result is always intriguing.
The sewing pattern serves almost as a miniature or subtle form of a drop waist, extending the wearer's midriff and by default accentuating the hips. It often carries a slightly western connotation—a notion that's hard to miss when within the context of a collection like Batsheva. For other designers like Molly Gorddard and Cecilie Bahnsen (both of whom thrive within the realm of otherworldly silhouettes), this is a retro way to add additional volume. Similar sentiments can be applied to recent Alexander McQueen collections.