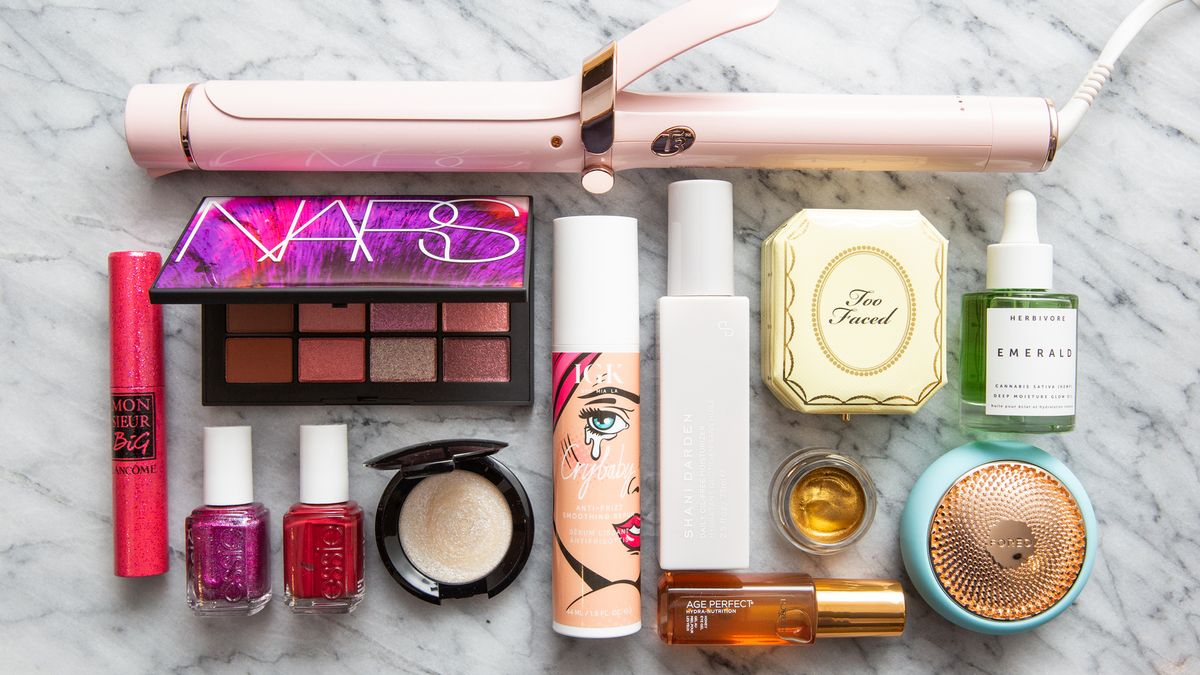 Beauty
From a $9 neck cream to a $279 magic puck for your face.
Alec Kugler
We're always in the shopping spirit, fine, but the
holidays
give us the best excuse to splurge. As do these smart new launches in skin, hair, makeup, and fragrance. Thanks to this bounty of the best, we will be headed to upcoming office, friend, and family parties with major glow, great curls, big-*ss eyelashes, and shimmery burgundy eye makeup. And we'll have a great gift in hand—consider this a head start on your holiday shopping list.
---
13 / 15
Herbivore Emerald Cannabis Sativa Hemp Seed Deep Moisture Glow Oil:
The second ingredient in this squalane-based oil is cannabis sativa oil, which will make your skin chill the F out (i.e., it has calming properties). A little goes a long way, and the number of other oils and extracts in this green liquid is longer than I wanted to take the time to count, but know that they all add up to skin that is glowy and hydrated.