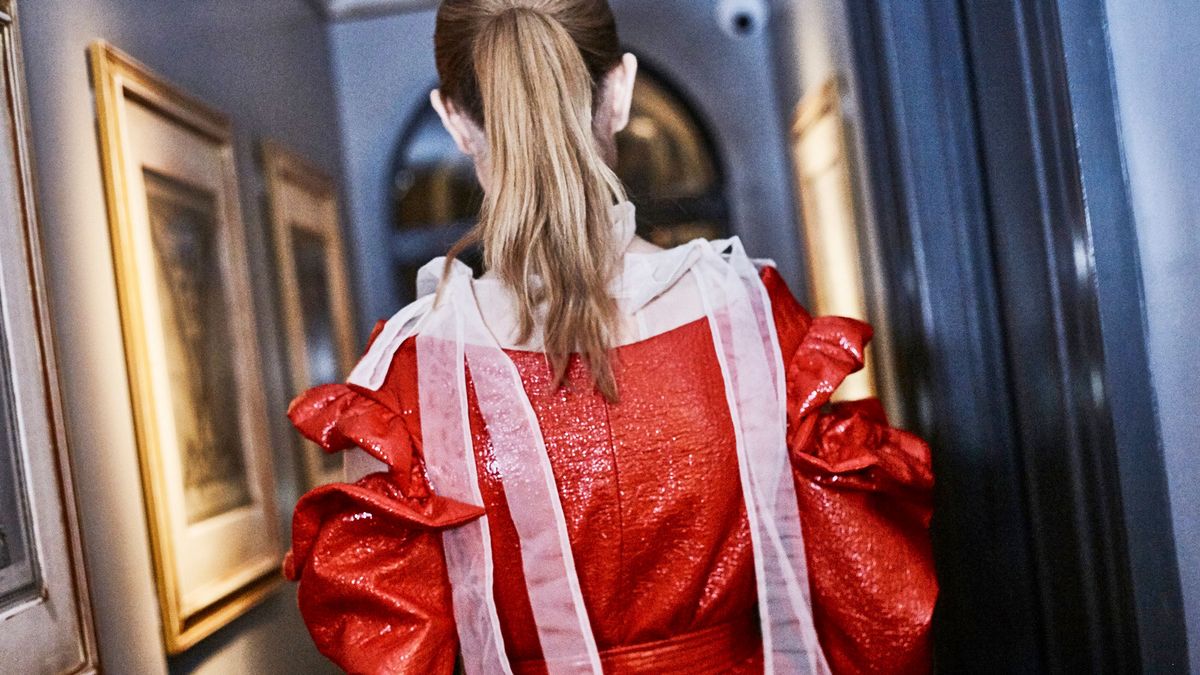 Models
The supermodel's epic look for her Naked Heart Foundation Fund Fair.
Molly SJ Lowe
Last night was supermodel and philanthropist Natalia Vodianova's fifth annual Fabulous Fund Fair, benefiting her 14-year-old organization Naked Heart Foundation, with guests including Hailey Baldwin, Doutzen Kroes, Natasha Poly, and Julia Restoin Roitfeld. The non-profit supports more than 2,000 disadvantaged families with special needs in Russia (read some of their stories here) and not only helps kids thrive, but totally turns around parents' lives, as well.
Vodianova has raised $50 million over the years in large thanks to the ways in which her star-studded fundraiser breaks the rules. "It's sort of the opposite of a sit-down dinner," Vodianova tells us about the fair, which, last night, had an intergalactic theme and included touches like Versace alien laser tag and Givenchy Plinko, all hosted by some of the aforementioned celebs. "The advantage of a sit-down dinner is you can captivate the audience and force them to listen to you, but here we're doing something more lighthearted. There's less guarantee of the fundraising, but it's much more welcoming to young people and social media-friendly." Indeed, Baldwin posting a pic of herself in front of Fendi Spaceball is pretty much guaranteed to spread the word.
One of the major ways the more than 70-time Vogue cover model and mother of five brings that energy is through what she wears. This year, for the galactic theme, Vodianova posted a series of space-inspired Instagrams before hitting the fair in a Simone Rochas dress straight off the fall runway. Like, actually two days before. Click through to see how she and her glam team got ready.
---
2 / 14
"Everybody is so generous. My industry; all the support [is] the reason we could make such a difference. We raised over $50 million so far, and that wouldn't be possible without the support of the industry." —NV