The One Anti-Aging Product a 55-Time Vogue Cover Model Swears By
We're buying it in bulk.
Models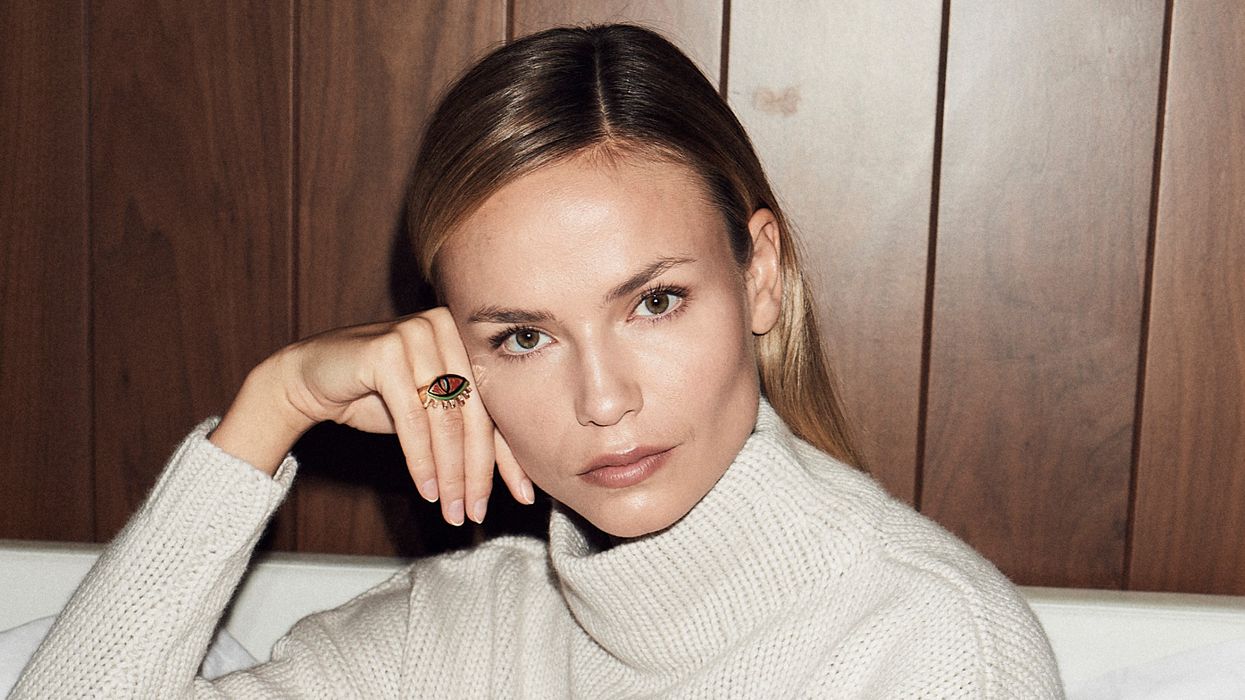 When I was preparing for my interview with supermodel Natasha Poly, my fellow Coveteur editors had one question they all insisted I ask: How does she do it? And they didn't just mean how does the Russian-born model look the way she does (we know really, really good DNA is part of it), but how does this mother and hardworking 55-time Vogue cover model juggle a schedule that has her jetting around the world, walking her signature walk down the runway season after season, and on the cover of international magazines almost monthly, yet maintain a healthy, rested life at her home base in Amsterdam? Oh, and also, how does she look like that?
During my phone call with Poly, following our epic, exclusive photo shoot with her at The London EDITION Hotel, I will say my biggest takeaway was that she really knows her beauty stuff and she has an in-flight routine down pat. But most important, she has a strong sense of what's important to her in both her home life and career. Below, read about her current thoughts on the modeling industry, her favorite beauty products, and how she became friends with hairstylist Jen Atkin.
---
1/20
"I'm definitely health-focused; I'm always making sure I sleep at least eight hours. That's my normal sleep routine; I need [it] every day. If I'm rested, I can do everything else: play with my daughter, get her ready for school, playdates, and going to the park."