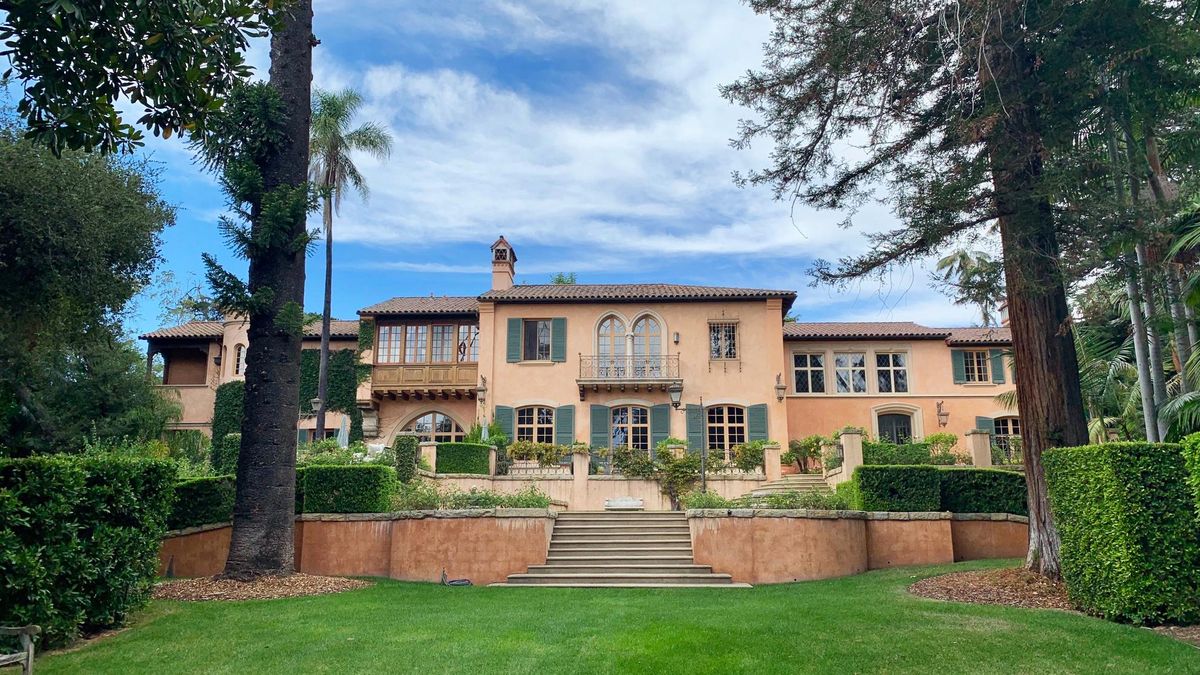 Interiors
Old-world architecture meets effortless California living.
Rails founder and creative director Jeff Abrams first visited the sprawling El Mirador estate in Montecito, CA, with no plans to purchase, simply to look. As the story often goes, he was immediately bewitched by lush greenscapes and old-world interiors, and after clicking through the photos, we can't say we blame him. Developed in the 1800s, the 12,000-square-foot home rests on 15 acres of rolling fields peppered with gardens, foliage, and ponds. Aside from the main home, the estate also boasts a pool house, a guest house, and a gatehouse, which is currently undergoing renovation as an artist's retreat.
When Abrams moved in, he left most of the original architecture untouched to preserve the majesty of the European heritage already present. He infused the traditional aspects with elements that alluded to California's easy-living aesthetic, such as soft white walls and simple wooden furniture. "I realized that while my particular approach to the renovation might turn this into a long project, I would be able to craft the experience exactly as I desired it to be," explains Abrams. Cutting no corners, the result of the two-year renovation is captivating, to say the least. Obviously intrigued, we asked Abrams to divulge the process behind this precious balancing act of modernization and preservation.