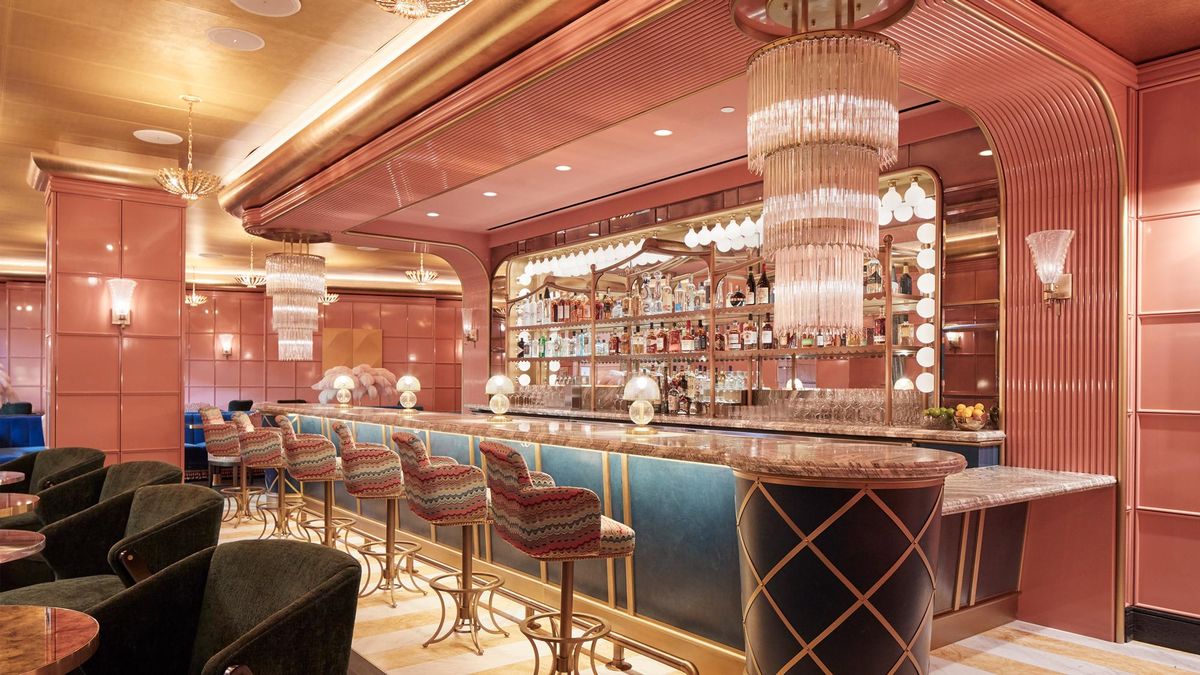 Interiors
Step Inside the Wonderfully Indulgent Interiors of L.A.'s Coolest New Social Club
In case you were wondering what modern opulence looks like.
The exclusive phenomenon of elite social clubs creates an undeniable intrigue for us mere mortals whose access is limited to clicking through an online gallery of images. In our minds, these Gatsby-like entities are the kind of places where you hope to catch a glance of the hottest celebrities and where Amex Platinums swipe for Veuve Clicquot as smoothly as day makes way for night. The contemporary of exclusive hideouts like Annabel's and SoHo House, The Britely is the latest social club to open its doors (for members, at least) to the sunny streets of Los Angeles.
Though our visions may not be 100 percent accurate, the job of those who curate the aesthetics of the space is to make it appear so. Alongside a food and drink menu by Wolfgang Puck and an art collection curated by Tiffiny Lendrum of Lendrum Fine Art, The Britely enlisted Martin Brudnizki of MBDS, whom you may recognize for his work on the interiors of London social club Annabel's, to design the interiors. Situated on Sunset Boulevard, the space includes access to two private dining experiences, a rooftop pool, 24-hour gym, spa, bowling lanes, screening room, music and performance venue, cultural programming, and more in a refined yet relaxed arena.
"It's all about the mix of high camp with high sophistication," explains Brudnizki of his approach. In his tantalizing mix of opulence and indulgence, you'll find glossy timber paneling juxtaposed with antique mirrors and ostrich-feather-adorned lampshades whose breathy tickle you can almost feel at every breeze. "We want people to come here and feel like they have escaped daily life and have arrived in a world where comfort and relaxation are at the heart, alongside an interior that makes you feel glamorous and fun." For a lucky few, the space is fully open to unwind May 17th (following CDC guidelines, of course). Oh, to be able to do so.