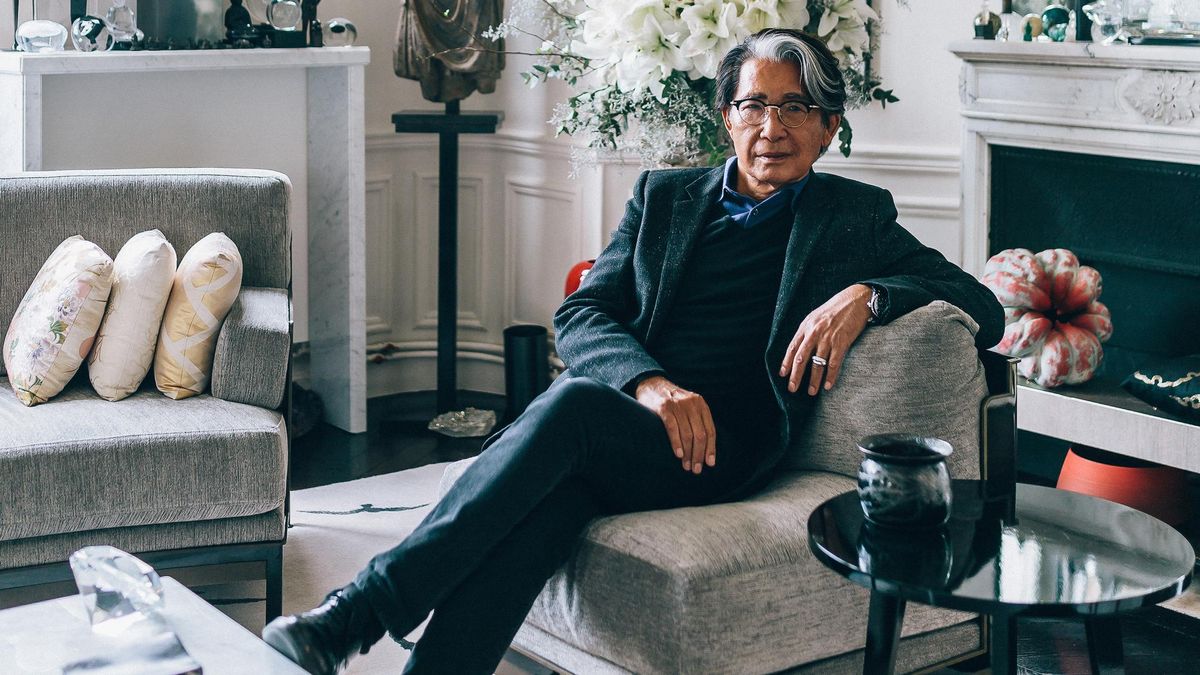 Interiors
Where East meets West and old meets new.
The late Kenzo Takada is and will forever be a legend in the fashion industry. He paved the way for Japanese designers in Paris, preceding boundary-crossing juggernauts such as Yohji Yahmamoto and Rei Kawakubo of Comme des Garçons. His designs did what fashion does best: they paid homage to different cultures, different ways of expressing yourself by juxtaposing what he believed were their most beautiful qualities. His home displays that same reverence.
We caught a glimpse of the esteemed designer's home ahead of French auction house Artcurial's upcoming sale of his personal items. In the heart of the 6th arrondissement, or the Saint-Germain-des-Près, you'll find Takada's Hausmannian apartment. With the help of renowned American architect (and Takada's good friend) Ed Tuttle, the two created a space that highlights the beauty he saw in the world around him. There's texture. There's pattern. There's color. There's a lifelike quality to his diverse collection of inanimate objects, as there was in his designs. Ahead of the auction, we asked auctioneer Stephane Aubert to walk us through his assortment of objects because, as you would expect, it reflects a man of the world.