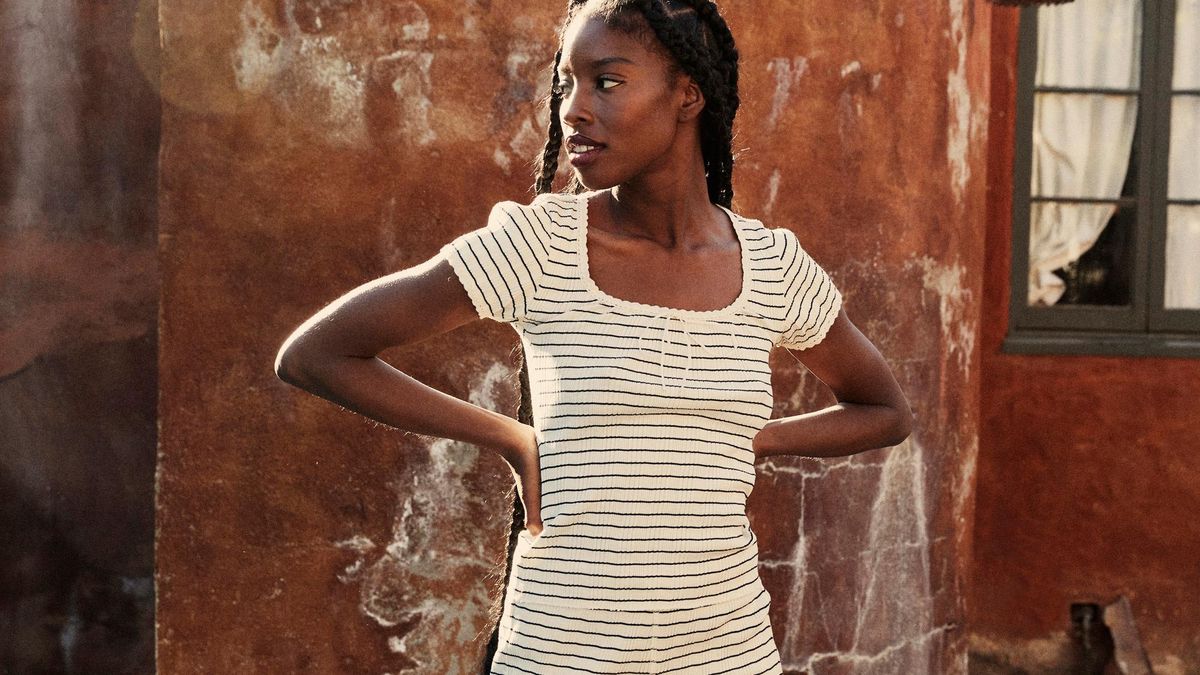 Trends
Sweaters, tees, half-zips, and more.
Nothing beats a good stripe in the summer. More specifically, blue-and-white mariner-esque styles—to us, the mere sight of one elicits the calming effects of a sea breeze, epitomizing the season. But all lined tops are hardly created equal, and the path to modern iterations isn't so linear. From nautical knits to easy tees, designers and brands interpret stripes through more than a quintessential lens. Notably, this season an alternative approach to classic Breton, Bengal, and awning stripes (to name a few) is the trend, appearing on pullovers, turtlenecks, polos, and cardigans. Half-zips have resurfaced as an "it" silhouette, too. Think exaggerated blocks of color instead of fine lines, variegated stripes that graduate from small to large, and myriad shades, from timeless navy to punchy sky blue.
With an inherently nautical feel, these heavier-weight designs lend themselves to coastal occasions where you're likely to catch a chill. The beach may be synonymous with swimwear, but let's not forget those chillier days aboard a boat or strolling the coastline when layering is, in a word, essential.
Similarly, utterly perfect tees—both short-sleeve and long—abound and in a range of fits with a decidedly fresh feel. Our favorites? Boxy and structured, slouchy and lived-in, and fitted with a tuckable nature. The result across the board is distinctly modern and well suited to a spectrum of summer outfits. Low-key for errands and weekday meet-ups? Naturally. Subtly spruced for coffee dates and dinners? Oh yes. Elevated for pairing with so-smart pieces? You better believe it.
Keep scrolling to discover 22 modern summer stripes, from knitwear to tees, all with a seafarer feel. Plus, we hear from a mix of designers and brands on their design approach, with styling tips to carry you through the season.