The Romantic Summer Dresses Waking Us Up from Our Nap-Dress Winter
These five dress trends are defining the season ahead.
Trends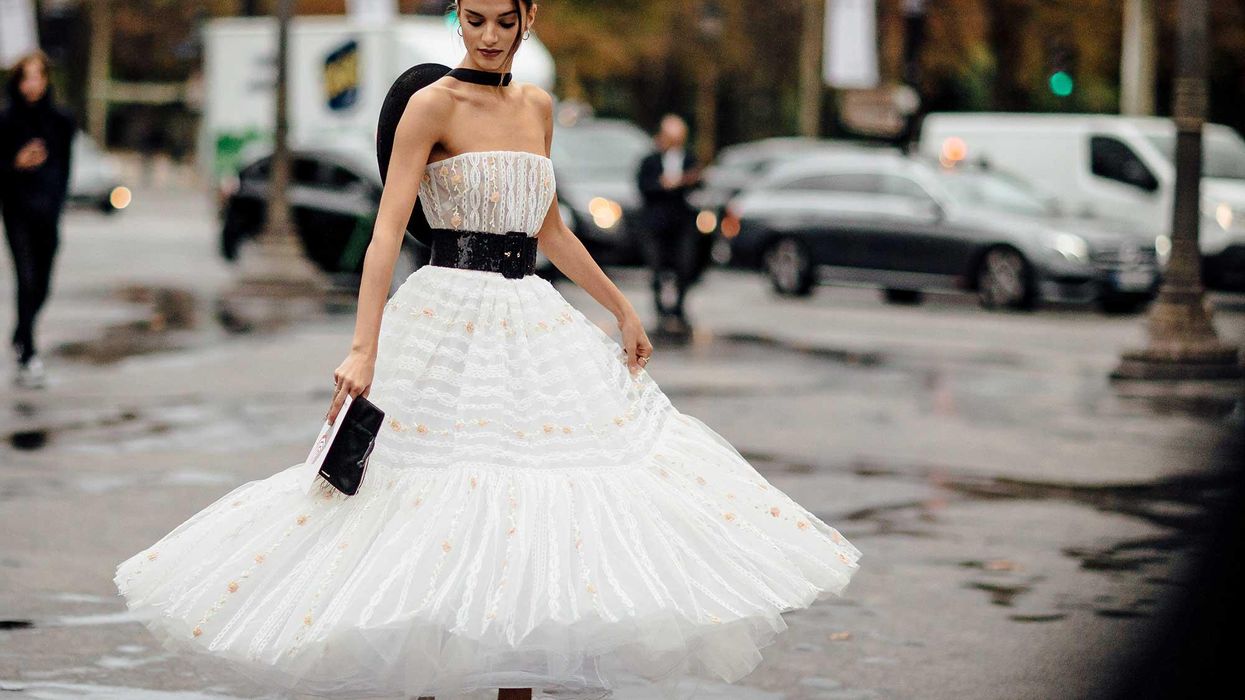 With all due respect to nap dresses, summer 2021 is arriving quickly and bringing with it an energy that's anything but sleepy. You may relate if you're currently in a mood to throw on a party-ready frock just to run to the supermarket. Or perhaps you're itching to break your legs out of their soft-pants comfort zone and slip into a minidress to reunite with pals you haven't seen in a year. It's not solely festive, flowy designs that are drumming up these feelings of anticipation and optimism—see: a vaccine rollout running ahead of schedule and the promise of warm days ahead and lots of safe, outdoor reunions—however, the new season of dresses does hit a bit differently this year. Buyers and designers can vouch for it, too.
"When designing the spring collection, we actually had no idea where we would be now," says Mara Hoffman, whose eponymous line is no stranger to beautiful, ethereal creations. "[When] we put it together last summer, we didn't know when we could be with each other again. There was no opportunity to wear anything that we weren't wearing indoors. It was very much a shot in the dark." Fast-forward several months later, and Hoffman's dresses are some of the latest on the market that strike the perfect, and timely, balance of effortlessness and excitement.
"People want ease. They want to feel good and look good," says Hoffman as to why romantic summer dresses are an enduring seasonal style. "This upcoming summer in particular, we are really feeling the energy and longing for connectedness in the air that is so close to our grasp."
On the buyers' end, Celenie Seidel, senior womenswear editor at Farfetch, shares, "With summer always comes a sense of happiness and freedom, and naturally the associated joy will only be amplified in 2021 if we are lucky enough to have some version of life as we knew it." Meanwhile, Caroline Maguire, Shopbop's fashion director, anticipated that consumers are ready to transition to a wardrobe of "bright novelty dresses that are easy to pull off."
That said, should you be in the market for a dress that might help shake off the doldrums, all three of the aforementioned experts have pinpointed five trends that are indicative of an exciting, if not highly unique, season ahead.