Career
Nikki Kule wants to make you the perfect t-shirt.
Alec Kugler
Alicia Cesaro
"Stripes just make me happy…." Truthfully, it was all we could do to not overtly nod in bobble-head fashion at everything designer and founder 
Nikki Kule
said during our recent interview. She was posted up in her quirky studio space in Soho, clad in perfect Americana fashion: a striped shirt (but of course), blue blazer, denim, and red, white, and blue Gucci mules. We kid you not, she's a walking, talking poster for American sportswear-cool.
Nikki's eponymous womenswear line,
Kule
, first caught our attention when we saw the line's totally on-brand
lookbooks
. They're purposefully refreshing and non-nautical, featuring models without a stitch of makeup in mundane everyday situations like air-drying their hair with a towel on their head, playing basketball, eating Special K cereal, and picking up their dry-cleaning. It
'
s a persuasive case for
all
the things you can do in stripes—besides sailing a damn boat. And that's how we ended up mid–photo shoot throwing cashmere mittens (a recent debut for the line that's set on making stripes a 365-day-a-year thing) in the air, and discussing the virtues of a travel uniform, good outwear, and her eternal quest to create the perfect striped tee. That said, we
'
ve been wearing one of her t-shirts constantly, and it
'
s pretty darn close to perfection.
---
How the former Brooks Brothers designer started her line:
"I was in the children
'
s business for twelve years, then Brooks Brothers for five. I have always been a lover of stripes, I collect them and have about 150 t-shirts from all over. There are different things I love about each: quality, length, sleeves... With Kule I wanted to create the perfect shirt, a never-ending search for me!"
Why she still hasn't found "the one":
"I call the Kule shirts 'the perfect striped shirts,' but I am continually trying to perfect them, whether it's fabric, cut, or fit. Now we
'
ve added cashmere and oversized shirts. I love to wear stripes in the summer, and now we can wear them in the winter too. These are items I wear every day; it
'
s my uniform. Branding was important for us—there are striped shirts everywhere and a lot of people make them. Ours are produced at an all-female factory in Portugal—they are lovely women and they
'
ve never made anything for the United States before."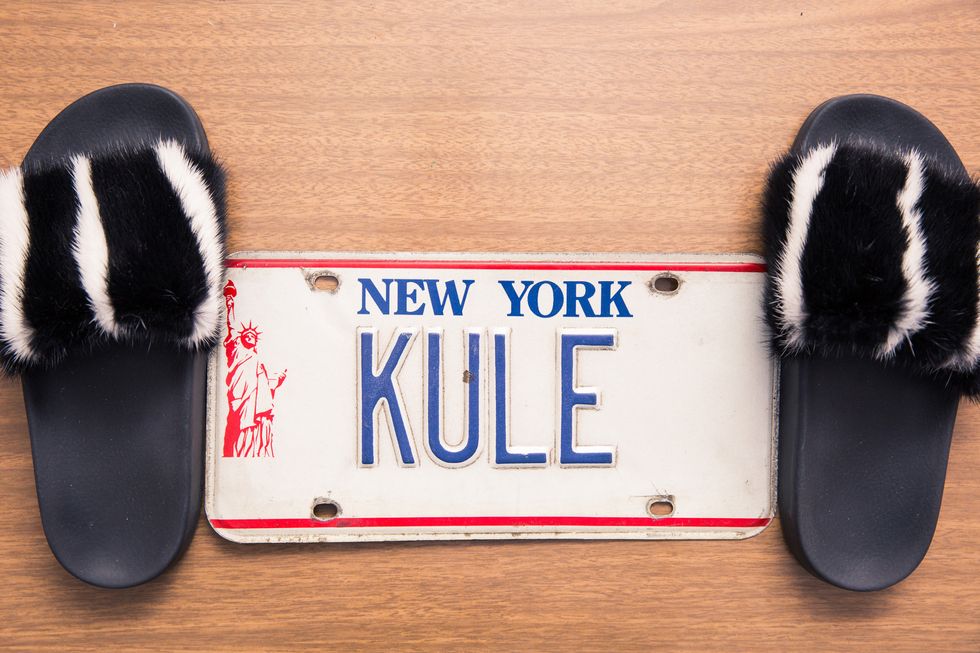 Yes, you can wear stripes every season:
"Stripes tell a story. They can be worn in any way by anyone, at any age. Creating our lookbooks was about putting the stripes in a different scenario. To me, it
'
s a staple like denim and I wanted to show people they can be worn in many different ways. Our shoots have a quirky, fun aspect to them—stripes are fun, not serious. During photo shoots, we
'
re really spur-of-the-moment, like, 'Let
'
s put towels on their heads!' There is something really cool and relaxed about it all. Stripes just make me happy."