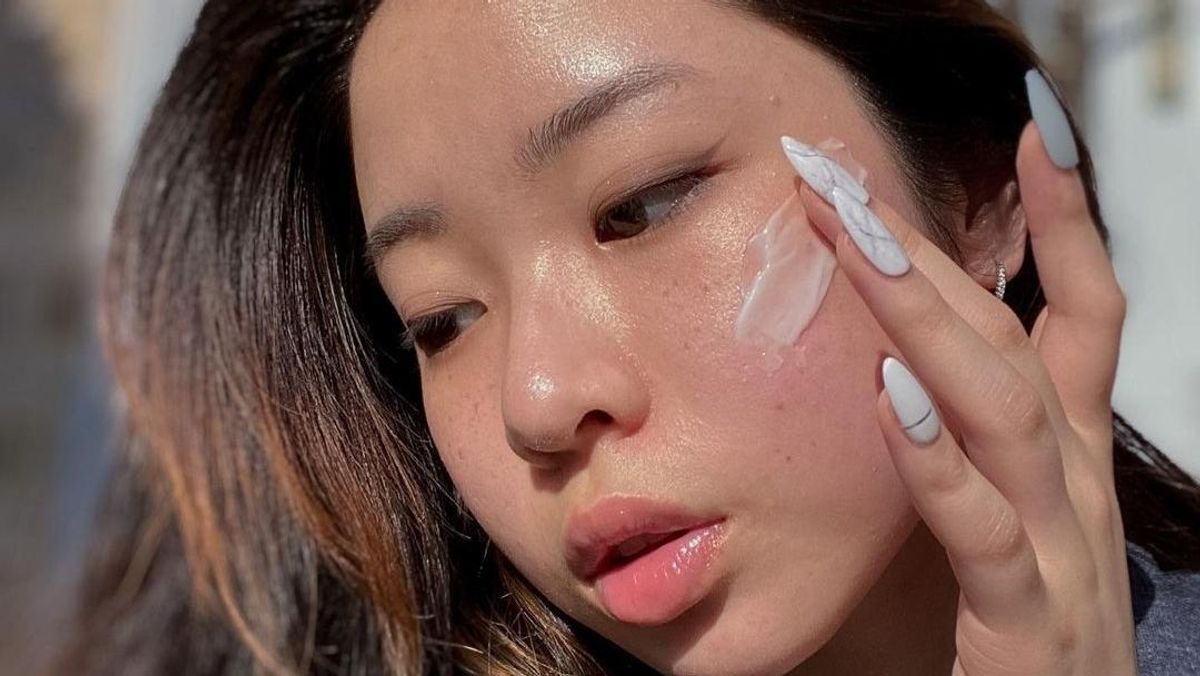 Skin
The Latest K-Beauty Skin-Care Trend Is an Instant Glow Up for Your Face
These jelly-textured beauty products will leave you dewy and hydrated.
Jelly skin-care products are visually and tactilely pleasing, but their benefits go far behind the sensorial. These part-gel, part-cream hybrid beauty products contain a high percentage of water content to help push and trap moisture into the skin, explains board-certified dermatologist Dr. Angela Lamb. Because the main ingredient in these products is either water or hyaluronic acid, they retain hydration in the skin better than other skin-care formulas. This is great for acne-prone skin because dry or dehydrated skin can trigger an overproduction of sebum, creating even more breakouts. It's also perfect for dry, tired skin or anyone who needs a good "plumping" effect, says Dr. Lamb.
From masks to moisturizers, we rounded up the best 10 jelly-textured products that'll help solve your skin-care troubles.
Best Jelly Mask for Nighttime
Thanks to the blend of vegan lactic acid, glycolic acid, and hyaluronic acid, you're bound to get compliments on your skin after you start using this mask. While you sleep, the duo breaks down the dead skin on the surface layer of your skin, so you wake up with brighter, smoother skin in the morning.
Glow Recipe
Best Jelly Cleanser for Sensitive Skin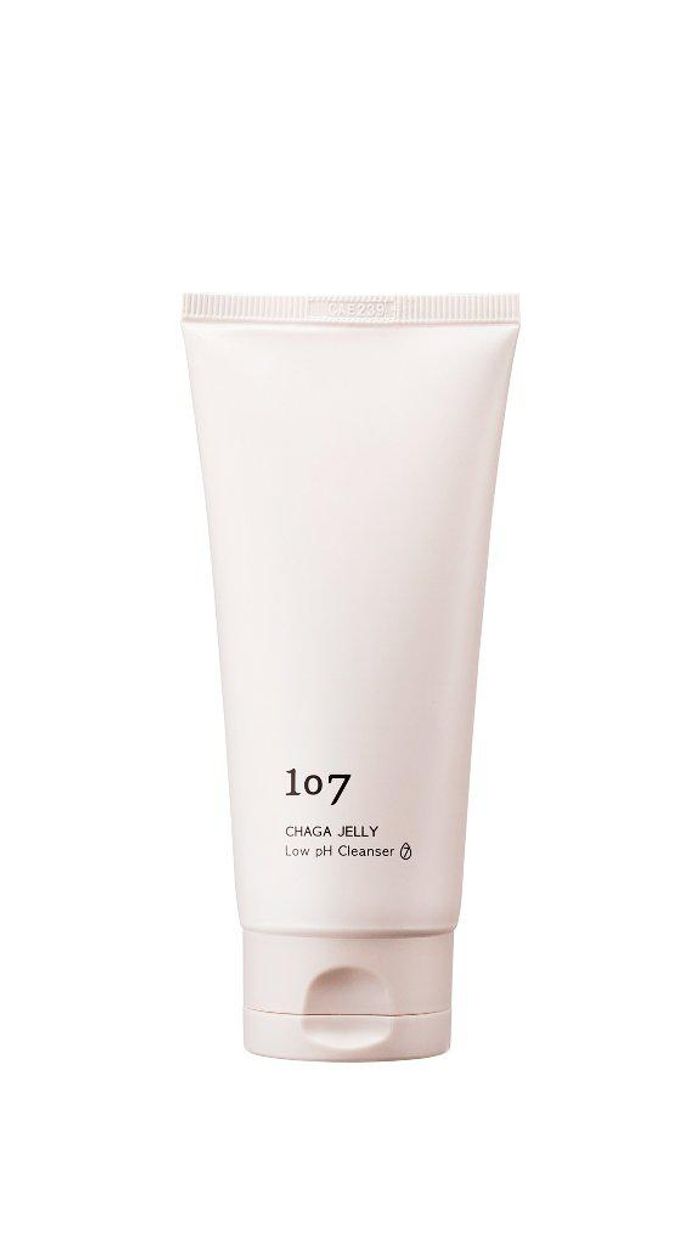 This jelly cleanser maintains balance within your skin because the pH falls between 4.0 and 5.0. Translation: It removes any traces of makeup, grime, and oil without drying out your face. Not only is it gentle enough for those with sensitive skin types, but because of the aged vinegar and botanical extracts in the formula, it also leaves you feeling hydrated and refreshed every time you cleanse.
107 Beauty
Best Jelly Mask for Dull Skin
This mask uses two forms of exfoliation—physical and chemical—to dissolve dead, dry skin. The combination of fruit extracts and apricot kernel extracts works as a pick-me-up for dull and tired skin by smoothing your skin's texture, minimizing the look of fine lines and wrinkles, and evening out your skin tone.
Dior
This skin-care/makeup hybrid primer will create a makeup-ready base in minutes. The quick-absorbing jelly texture gives your skin a hydration boost, plays well with other skin-care products (so it doesn't pill if you layer it over your serums), and won't clog your pores.
Huda Beauty
Best Jelly Moisturizer for Combination Skin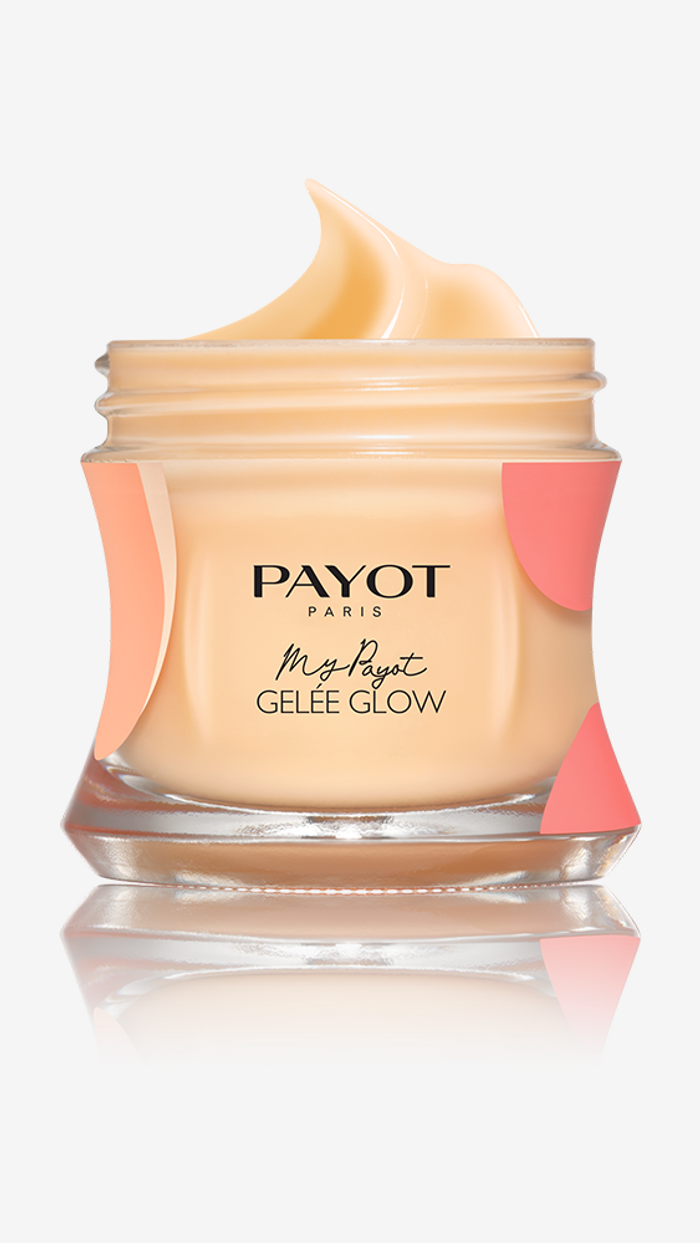 With organic pomegranate extract, bamboo powder, and vitamin C, this featherweight moisturizer is ideal for fading dark spots, keeping oiliness at bay, and hydrating any dry patches on your skin.
Payot
Best Exfoliating Jelly Mask
This once-a-week exfoliating mask is made with AHAs, BHAs, papaya and pineapple enzymes to transform your skin into a glowing canvas. After consistent use, you'll notice that your skin is baby soft, your complexion is more even-toned, and your pores are less congested.
Versed
Whether you use it as a toner in the morning or spritz it on over your makeup throughout the day, the results from this oat- and hyaluronic-acid-spiked mist will be the same: It'll soothe stressed skin while also keeping it moisturized from the moment the droplets hit your face.
Naturopathica
In the battle against under-eye dark circles and puffiness, you'll want to have this jelly eye cream on your side. The product deeply penetrates the skin with hydrating olive fruit oil and cactus flower extract, while the prickly pear seed oil in the formula works to fade dark spots.
Freck Beauty
Best Jelly Cleanser for Removing Makeup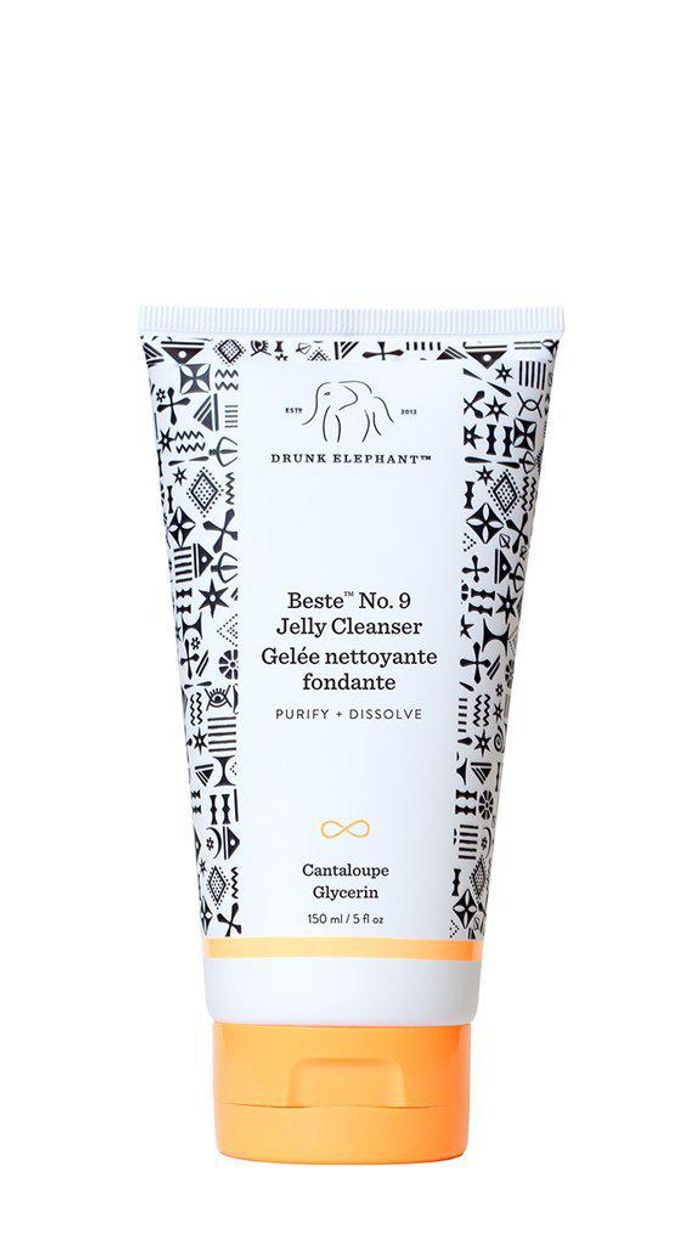 Don't let the gentle texture of this cleanser fool you; it has the strength to remove every last trace of your foundation without stripping your skin dry. A trio of weightless ingredients that include hydrating glycerin, cantaloupe fruit extract, and coconut-based cleansing agents gives your skin's barrier a bouncy look and feel post-cleanse.
Drunk Elephant
Best Jelly Mask for Inflammation
If dry or inflamed skin is an issue for you, this face mask needs to be on your radar ASAP. Apply a thin layer of product onto your face, and within minutes you'll start to see the benefits of its hydrating jelly texture, as well as the cooling, anti-inflammatory benefits of the aloe vera in the formula.
Kiehl's