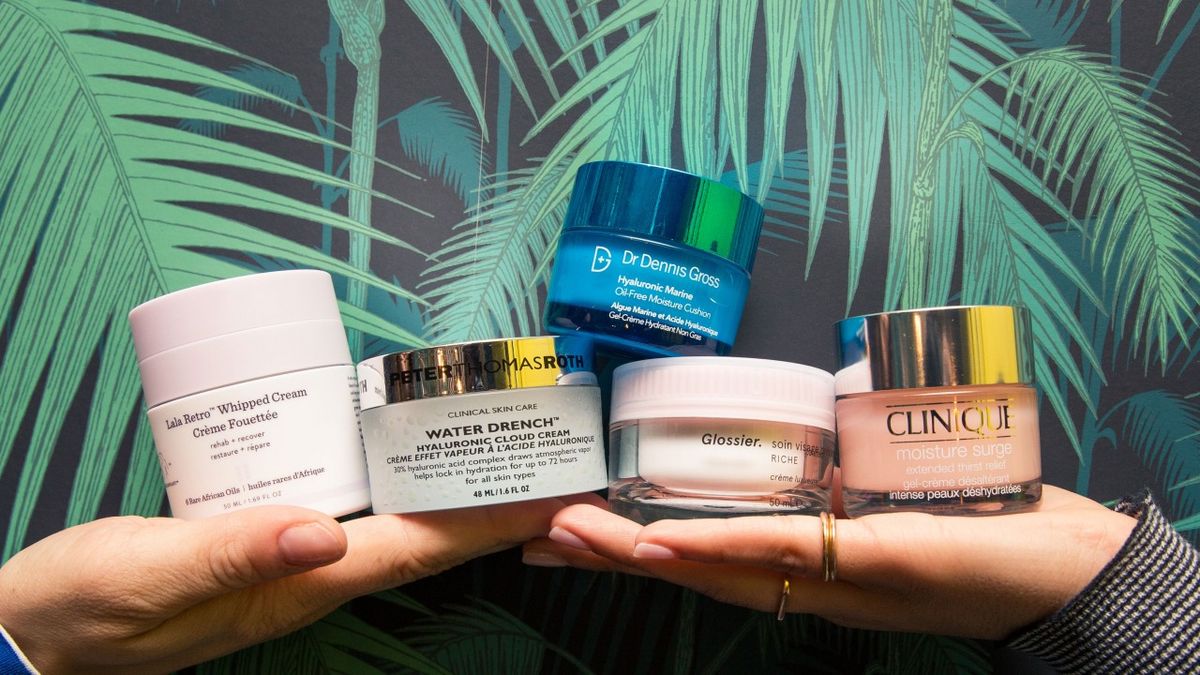 Skin
Keep your skin hydrated and happy this winter.
Sometimes it seems that no matter how much we baby our skin in the fall and winter, freezing temperatures cause our complexions to dry out like a desert cactus. Red, itchy, or flaking skin is completely avoidable, however, if you know which ingredients to avoid and which to add to your pre-existing
skin-care regimen
. In order to discover the best tips to
prevent dry skin
, we consulted Joanne DeLeon, a skin therapist at
Heyday
Los Angeles. Check out her advice below so your skin stays dewy and glowing all season long.
What skin-care ingredients exacerbate dryness and should be avoided?
"Over-exfoliation can really put skin at a disadvantage when cooler weather comes around. Although you don't want to stop exfoliating, steer away from daily use of chemical exfoliants such as salicylic acid, glycolic acid, and retinol products. Basically, if you use it in high humidity to 'cut the greasy feel,' use it less often (if at all!) when the cold air comes around."
---
What ingredients should someone look for to help maintain high moisture levels?

"Hydration requires a balance of both water and oil on your skin to keep it supple during harsh seasons. Hyaluronic acid is a great ingredient to hold water in the outer layers of the skin. Couple hyaluronic with ingredients such as botanical butter, like mango butter, shea butter, and cupuacu butter to help retain the moisture."
If you're using multiple skin-care products, is there anything that should be avoided using together?

"With so many selections available today, it is hard to understand what to use when! I always suggest a quick skin consultation with my clients and their stash of beauty products at the change of seasons. It's a great way to adjust the usage of what you already have with the new skin challenges the season brings. One of the best general recommendations I have is for people to care for their skin based on its unique needs, section by section. Your cheeks may need something different than your nose and your forehead. This goes for daily regimens and weekly masking, too."

What are some of your favorite products to help keep skin healthy and hydrated during the fall transitional weather?

"I'm a huge fan of facial oils. I realize that people who have struggled with oil issues may cringe, but it actually is pivotal to maintaining a healthy balance to all skin types. One Love Organics' Vitamin B Oil Cleanser is a great dry-weather makeup remover and facial cleanser or pre-cleanse for all skin types. For oily skin types, Herbivore Botanicals Lapis Facial Oil was specifically formulated for the breakout-prone/oily skin to nourish and maintain a healthy lipid barrier. If you are on the normal/dryer side, Naturopathica Rosehip Seed Oil is high in essential fatty acids to lock in moisture, smooth, and soothe skin."
Any other tips for avoiding patches of dry skin?

"It's imperative to use moisturizers morning, night, and every time after you shower. This isn't just for the face—this is for your whole body. I keep my body creams in the shower; after a quick towel-dry, I slather on the body butter before stepping out. Make sure to use your heavier serums, oils, and creams at night, and be generous. Although your heater is doing a great job keeping you toasty-warm while you sleep, it's also turning the air in your home arid. Using rich emollients at night protects your skin. During the day, try and shield your face from the wind and cold with a scarf. You'll be surprised at the difference it makes in keeping the moisture in."