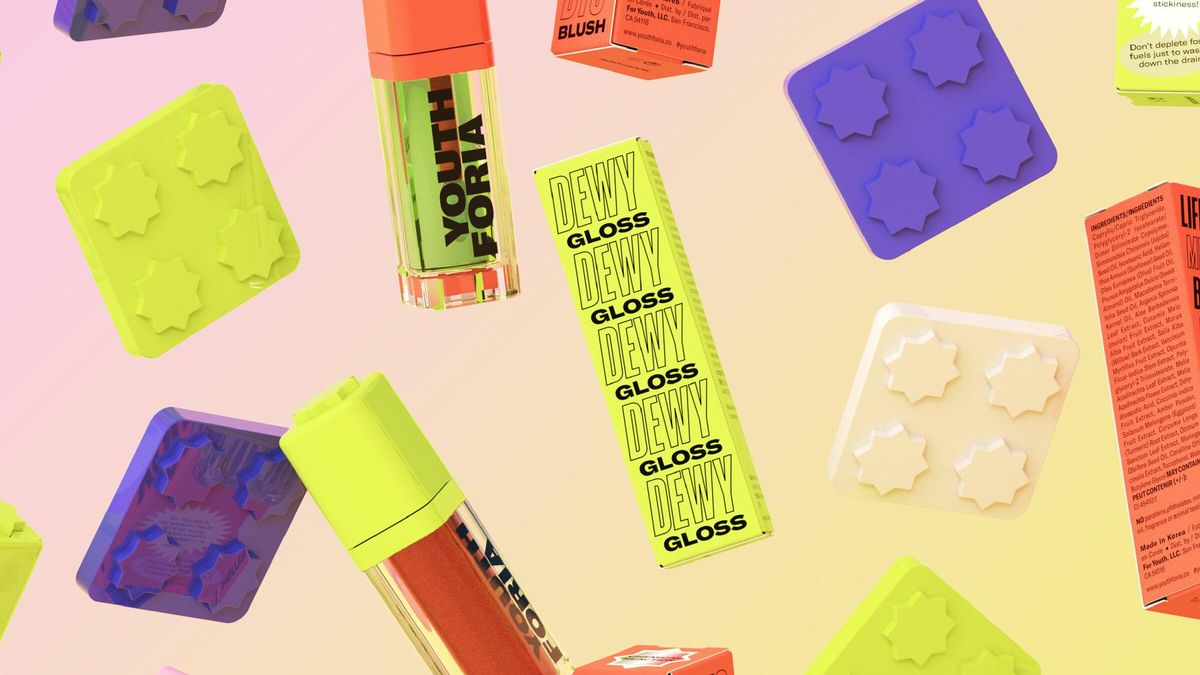 We Tried It
Youthforia's skin-care-infused blush and gloss live up to the hype.
According to the skin-care powers that be, one of the biggest beauty sins you can commit is sleeping in your makeup. We all know the story: Drunk You comes home after one too many spicy margaritas, decides that you don't have the time nor the energy to wash your face, and passes out with a full face of makeup on. In the morning, Sober You is overcome with regret and anxiety that your skin is going to bear the consequences of your intoxicated actions.
However, a new makeup brand, Youthforia, is trying to make that overwhelming sense of guilt a thing of the past. Founder and creator Fiona Chan wanted to create a fun brand that embodied the energy of those nights out without any of the remorse. The line launched in March with two makeup products, a color-changing blush oil and a non-sticky lip gloss.
So how do you create a makeup brand that you can sleep in? You "infuse the products with skin-loving ingredients," says Chan.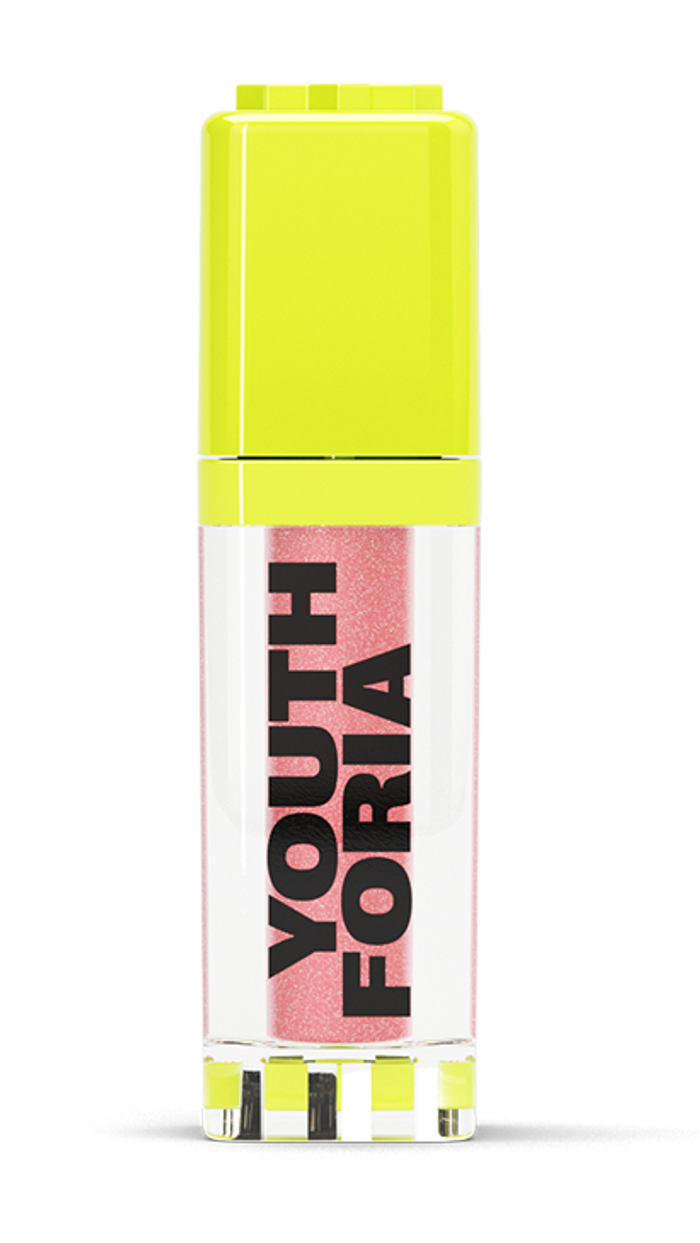 Youthforia
This blush went viral on TikTok because of the fact that it reacts to your skin's pH, giving you your own unique shade. It's similar to fragrance—just like how the smell of a perfume will change from person to person, this blush's hue will look slightly different on everyone. Not only does this mean that you'll get your own personalized shade, it also means that you won't have to struggle trying to find a shade of blush that matches your skin tone.
Both the lip gloss and the blush oil are formulated like skin-care products. There's a blend of oils (like jojoba seed, avocado, rosehip, and sunflower seed) and a combination of plant extracts (think eggplant fruit, aloe, and willow bark) that work together to hydrate your skin, retain moisture, and protect it from free radicals. According to Chan, after sleeping in the blush oil for two months during the testing process, she found that she woke up with smoother and softer skin.
While I wasn't down to sleep in blush for two whole months, I was down to test it out for two nights. Both mornings, I dabbed a few dots of the blush onto my lids and my cheeks and used a large fluffy brush to blend it all out. I found the formula to be extremely lightweight and very buildable. I live for a glowy, full-coverage blush, and this one met my very high expectations. It also appeared to work with my skin rather than against it—the formula melted right into my face without pilling, creasing, or caking. In my opinion, the lip gloss could also double as a tinted balm. Its formula is buttery and non-sticky, making the application process smooth and easy. Plus, because of the plant-based antioxidants and oils swirling around in the formula, your lips look soft and feel moisturized.
Me, wearing Youthforia's blush and lip gloss.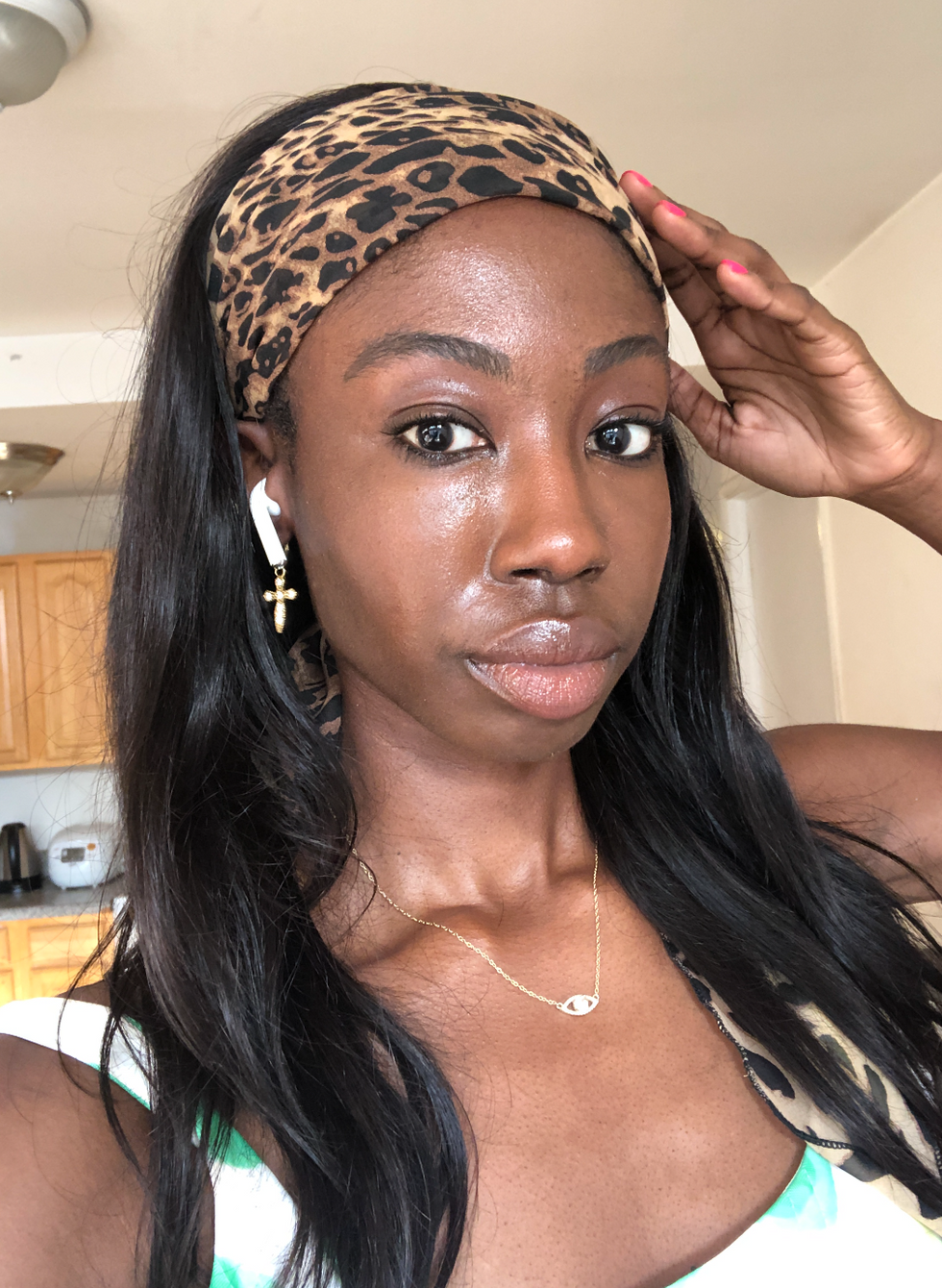 Me, following this makeup experiment. I'm only wearing sunscreen and a lip balm in the photo.
PS: If you choose not to wear the blush to bed, that's cool, too. Either dab it on bare skin, or wear it over your foundation. Whichever method you opt for, the outcome is the same—a natural, light-reflecting look that leaves you glowy for hours.
After sleeping in the makeup for two nights (I added both the blush and the lip gloss to my skin-care routine), I can't say for sure that my skin was entirely transformed, but it did feel soft and smooth, probably due to the oils in the formula. I can say for sure, though, that my skin didn't look worse, which is definitely a win for me, considering the fact that typically, when I fall asleep with makeup on, my face looks dry and a bit rough when I wake up.
Not that I advocate sleeping in your makeup, but if you do expect to have one (or three) too many drinks at happy hour and you know that you're prone to instantly falling asleep in your makeup the second you walk through your apartment door, applying this skin-friendly blush and lip gloss beforehand is kind of like insurance for your skin.