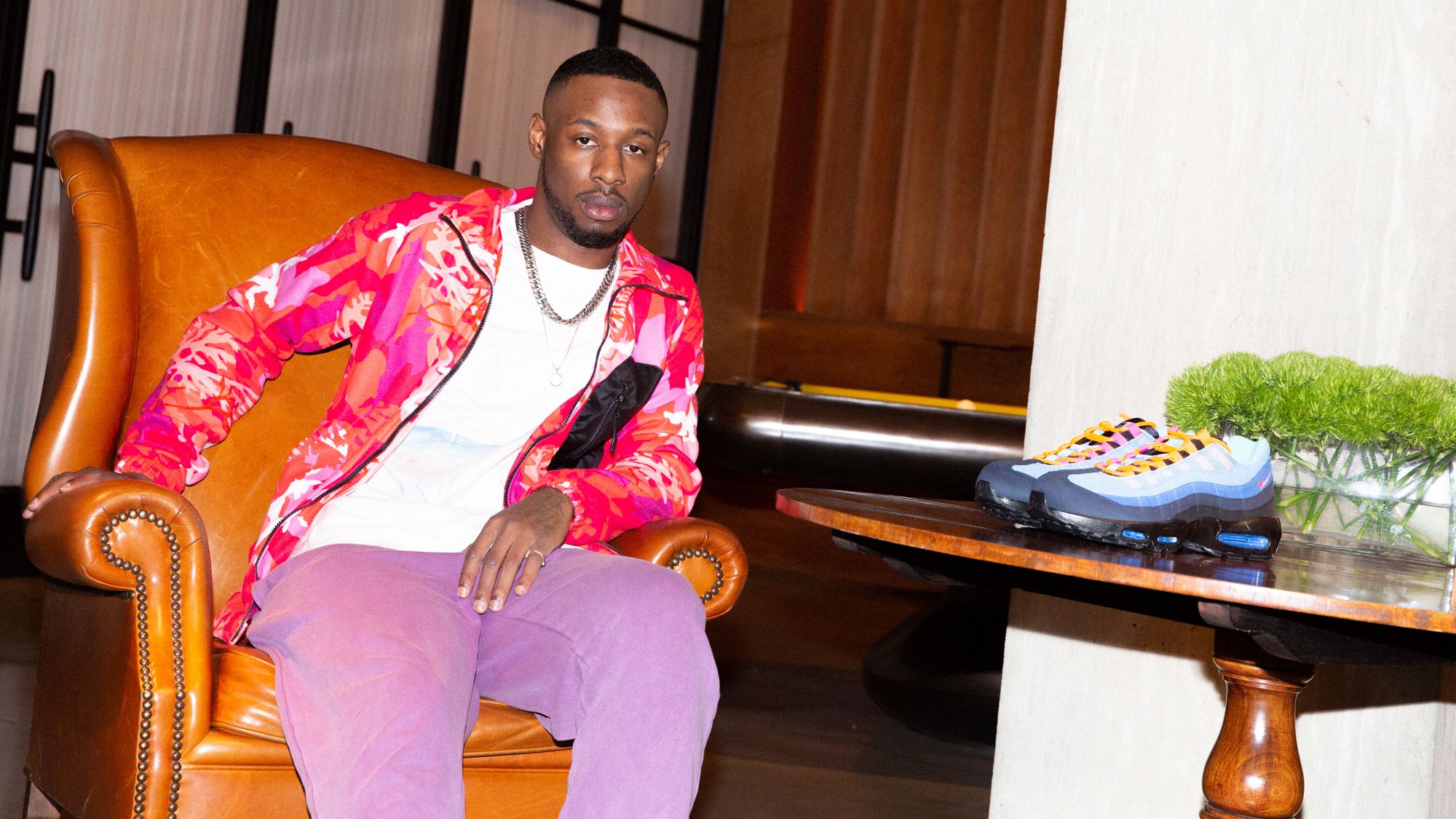 Career
Coral Studios co-founder Ismaila Traoré on what it takes to build a brand.
Alec Kugler
"Tall cultural practitioner" are the three words that New York creative
Ismaila Traoré
(or Ish, as many know him) used to describe himself while we discussed the creation and trajectory of his creative agency,
Coral Studios
, over the phone a few months ago. This is the same Coral Studios that came out with the
Nike Air Max 95

'

s
last year, which donated all proceeds to The Great Barrier Reef Foundation. If you don't already know, Pantone actually named Living Coral the color of 2019, and they gave Traoré and his team the rights to use it on their in-house pieces and brand collaborations they have coming this year. Scroll down to see the first drop.
While Traoré may not always position himself at the forefront of things, he's been instrumental to New York City and the happenings of the culture for a few years now. "Working behind the scenes has its perks," he tells us. "A lot of people feel it isn't worth it because they want credit, [but] it's not always about that; it's about a moment." Moments like when he was the first person to show Ghostface Killah his verse on the song "New God Flow" from Kanye's
Cruel Summer
album. But aside from his BTS moments, Traoré has been focusing on growing Coral Studios this year while simultaneously keeping up with his podcast, 
Woody vs. Papi
, for which he recently released the 109th episode (!). Below, how the agency first got started and what they have in store for us this year.
---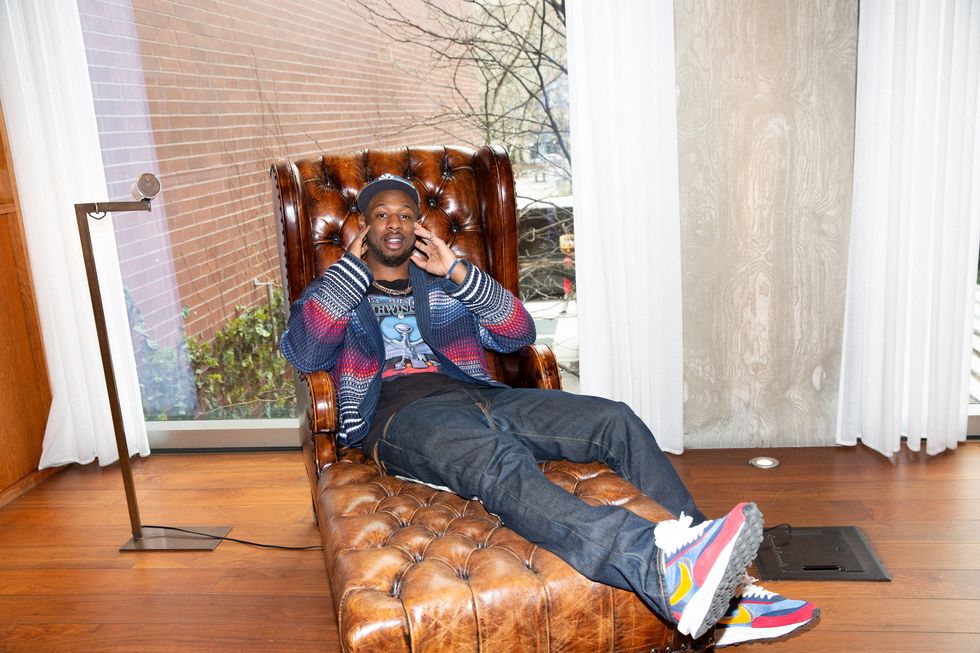 How it all began:
"My partner [
Henrik Hiort
] and I would basically stalk the internet and learn how things were made. We became obsessed with the back end. Learning that we would have to pay someone for production or knowing that we would have to create a full deck [for projects], the average kid doesn't know these things. We had been going into meetings, and they were speaking a marketing or advertising language we didn't know—we were blind to the lexicon and the terminology. They would ask us if we had a portfolio, and we'd be like, 'We've got a r
é
sum
é
.' It's two different things. So [we spent time] learning those things, those core values that New York has."
Where the name 'Coral Studios' came from:
"Our original name was Lego NYC. Lego NYC was, using air quotes, 'We build our culture.' A good friend, Brittany Byrd, and I were ideating in her apartment in Harlem years ago and realized that we were scaling pretty well, but people weren't taking us seriously in corporate offices with that name. Lego NYC was a terrible name to try to get someone to give you thousands of dollars to market with them and advertise. We were in love with nature and the ocean and realized that the Great Barrier Reef hosts over 30,000 living organisms within it, like a community. We were like, 'Man, we relate to that so much,' because we wanted to be an epicenter for both creatives and the culture. We wanted to be the coral reef of culture."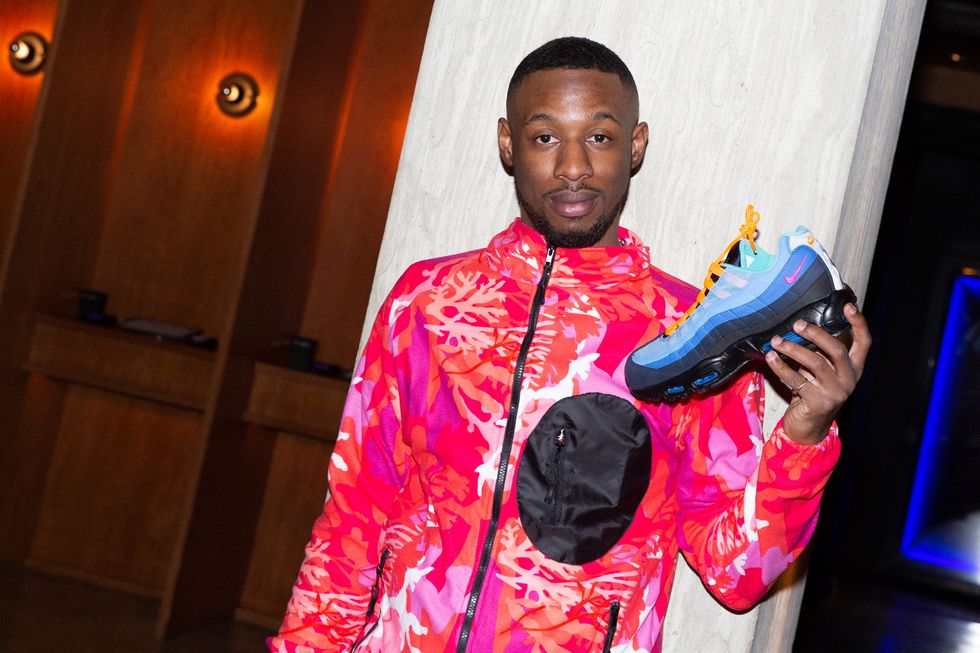 Their first few projects:

"One of our first clients was a fashion designer who designed out of SoHo, Karen Gallo. That was an awesome relationship. But I think the one client that was really amazing for us was Jet Blue. Jet Blue [made us realize] that we could scale."

What a typical day looks like for him:

"A day with Ish Traoré would be waking up, praying, doing the normal things like brushing teeth, and seeing a bunch of emails. Pantone has deemed the color of the year Living Coral, so a bunch of people have been wanting to learn our story. From there, gathering information from friends and family. I love talking to my podcast co-host to learn what's going on. Then, working on passion projects and giving back to my team. We just made fleeces that are only for my team. I also made bags out of up-cycled materials, and we're letting all the proceeds go to the reef again. So just finding new ways to take people's dollar and turn their dollar into love. That's my day-to-day. I do that on the corporate level, and I also do that on an intimate level. That's what I've done since I was 19. I try to turn people's dollar into love."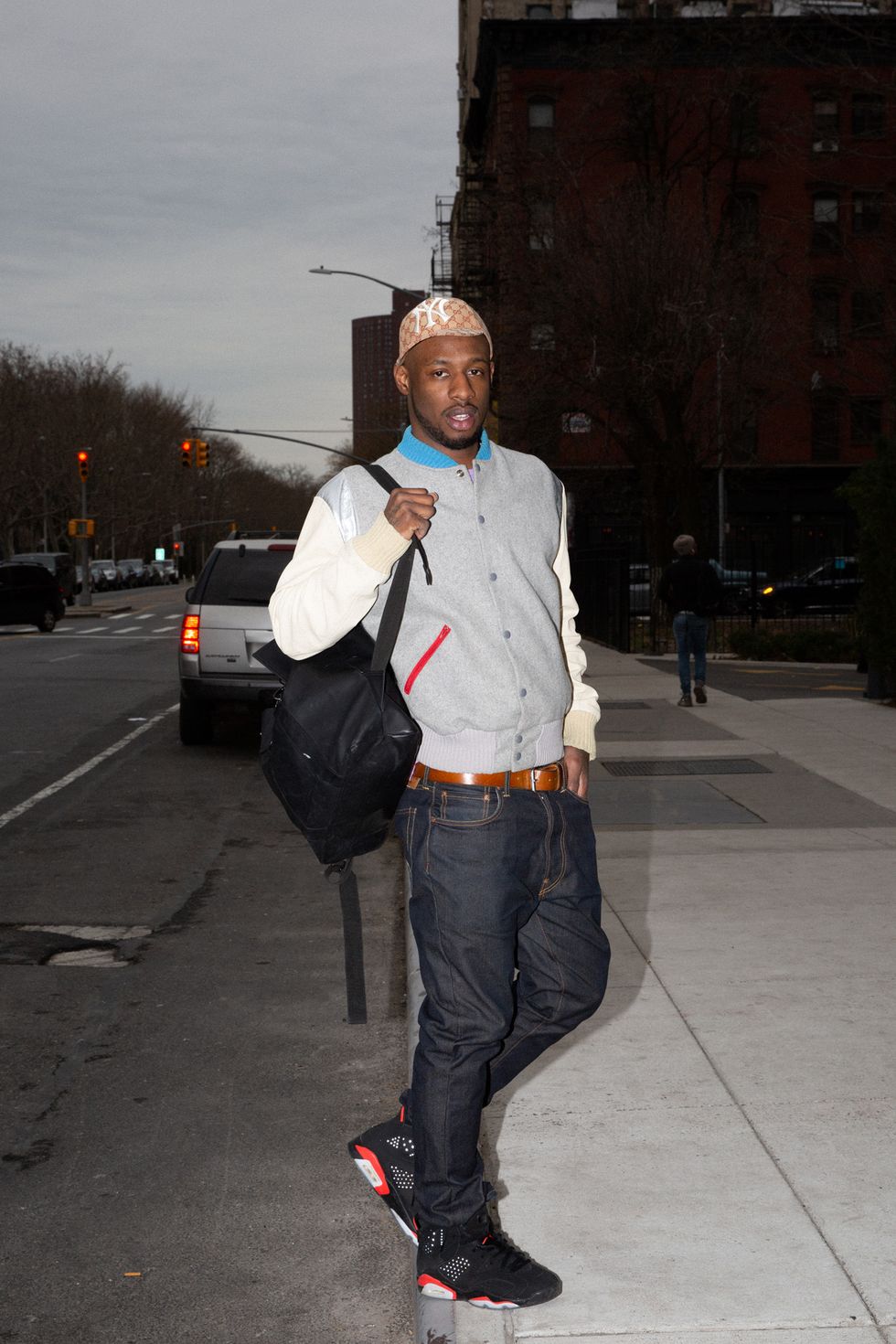 Their podcast
Woody vs. Papi
highlights key players in the industry:
"We've been podcasting for five years, and I have organic relationships with my co-host [
Christopher Chance
]—I love him to death. He's a young kid, and he has a totally different perspective than I do. He loves arguing and debating about music and culture, but I also get to springboard him on things that he may have never heard. Before this podcast, he had never heard
Get Rich or Die Tryin'
by 50 Cent. Every special guest we've ever had on, he's been a sponge and been able to really dig in. From us having Tremaine [Emory] at Art Basel and [Christopher] having a straight nerd-out session about Outkast and 'Spottieottiedopaliscious' with
Aleali [May]
.
"It's funny, the podcast comes with its peaks and valleys. We had a wonderful interview with
Heron Preston
, and the interview actually never aired because my co-host, Chris, he wasn't recording. I'm grateful we have that platform. We're most people's favorite podcast that no one speaks about. We let the world know
Virgil [Abloh]
was going to Louis Vuitton before any fashion publication did. We've spoken on albums that we were NDA working on and things like that."
The Coral Studio collaborations in the pipeline for 2019:
"We're working on something really special with George Cox. I feel George Cox is such a wonderful brand because it's like the Doc Martens of Europe, per se, and they always do really well thought-out things. We wanted to dip our toe into the work boot world and pay homage to a Jay Dilla or a young Kanye, but putting our coral take on it. That's one, and then we're building this wonderful relationship with Umbro where we're going to attempt to do a beach cleanup for Art Basel and a panel situation. Then, I love my friends over at New York Sunshine. We collaborate every year, and this year is going to be the first year we give people product. Usually we collaborate on experiences."