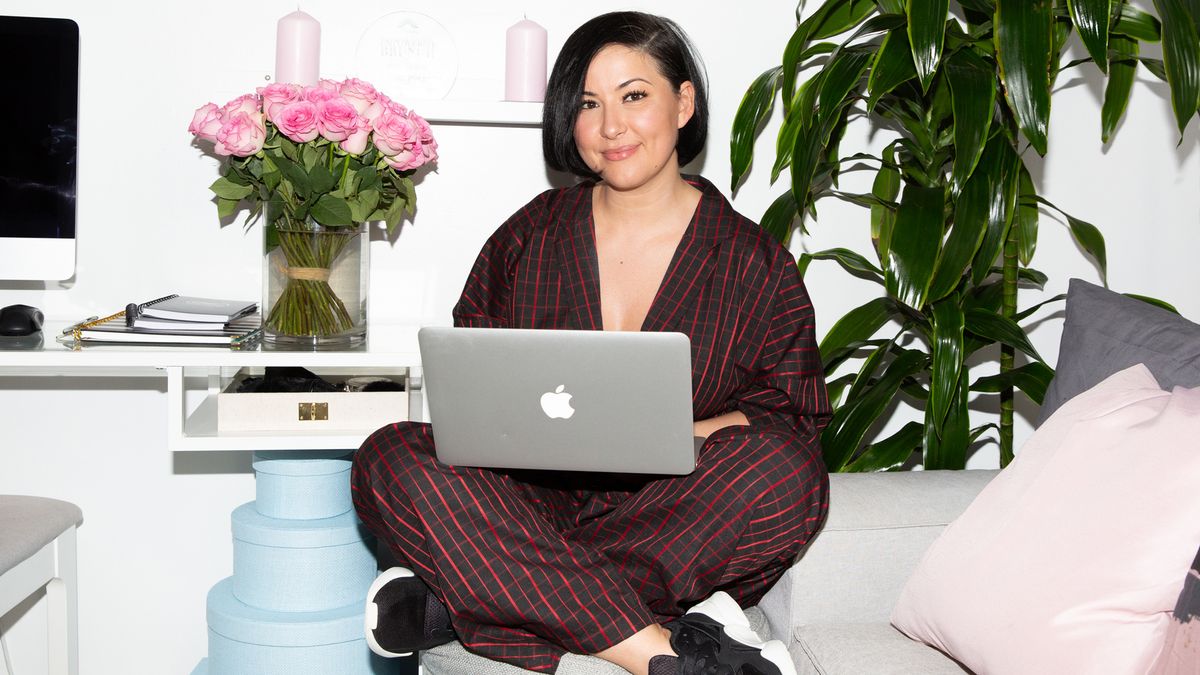 Career
Meet Lola Plaku, Entrepreneur & Music Industry Extraordinaire
From working closely with French Montana to launching her own media group, and releasing two sneakers with Puma, she's racked up quite the laundry list of accomplishments.
Alec Kugler
There aren't many corners of the music world that Toronto-born, New York-based 
Lola Plaku
hasn't added her touch of magic to. From coordinating shows and becoming a hip-hop journalist, drafting up press blasts and crafting bios, tour management, production, artist management (she was with French Montana for seven years), and digital strategy, she's really cemented herself into the landscape.
Plaku, who's known by many as her social media moniker, iluvlola, is someone who, once she sets her mind on something, will not stop until it
'
s accomplished. Case in point: She founded her own artist management and branding company,
Lola Media Group
, two years ago (which counts The Weeknd's XO artists in its roster) and is in the process of launching a women's mentorship program, Girl Connected. Oh, and did we mention that she also has her own sneaker deal? Yup, tomorrow sees the release of Plaku's second sneaker with Puma, appropriately named Grl Boss. Naturally, we wanted the details on all of the above, so we rolled up to her Harlem apartment one day to hear all about her journey through the music world.
---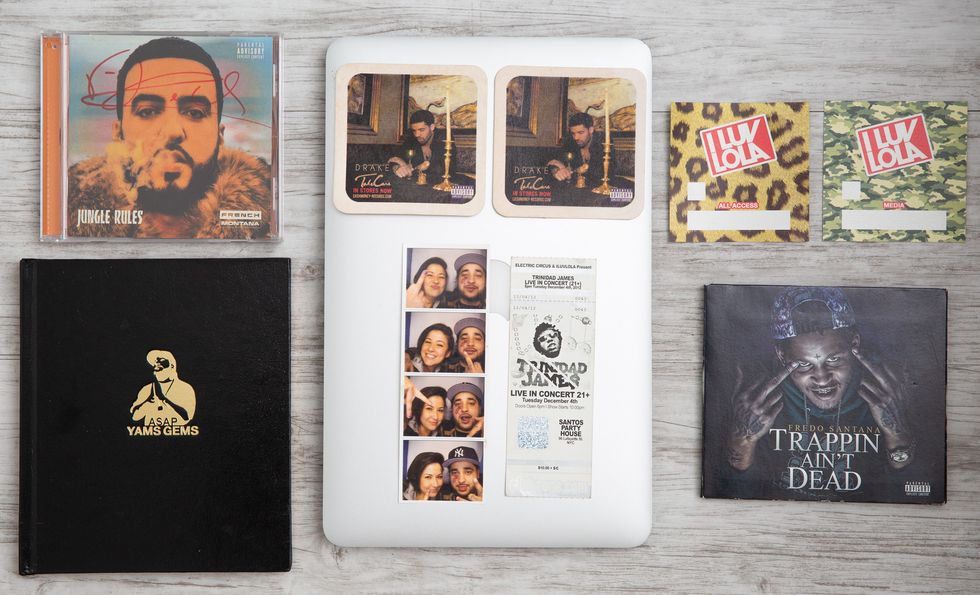 How it all began:
"I was going to school in Waterloo, [Ontario,] in 2004, and there was this local group that was trying to make it. Back when there was no social media, you'd meet someone and be like, 'Wow, you're an artist? Oh my god, you must be famous.' They responded with, 'No, we're not famous, it's really hard.' I said you know what, I'm going to put a show together. I called Universal Records and got them to give me some freebies. I thought people would come if it was a charity event, so I called the United Way of Kitchener-Waterloo. I rented materials, I built the stage myself, I plugged everything in myself. I didn't make the bar minimum, so I had to pay back the bar.
"From there I got my own college radio show. We had Kardinal Offishall call in and do an interview with us. Then I discovered
HipHopCanada
and decided I wanted to become a journalist. My friend Yasser referred me to a position there, and I became an intern. From there my career zig-zagged. Everybody started thinking I was a promoter down in Waterloo, and people started giving me gigs and inviting me to parties in New York. Did you ever travel in New York back in 2007 when Lotus and Butter were popping? One of my really good friends that I met on MySpace, my boy
Omen
, who's a producer, would be like, 'Hey, I'm going to Butter, you want to come through this Friday?' I would get on the Greyhound bus and be gone. I wanted to be in places, I wanted to be connected. In 2006 I moved to Atlanta for a few months to discover talent there, because Atlanta was the hotbed of music.
T
his other girl and I decided to fly out. I just took a suitcase, we went half on the rent, and I was just out there. I met The Dream, B.o.B, Yelawolf. I would write about them on all the blogs, I was winging it."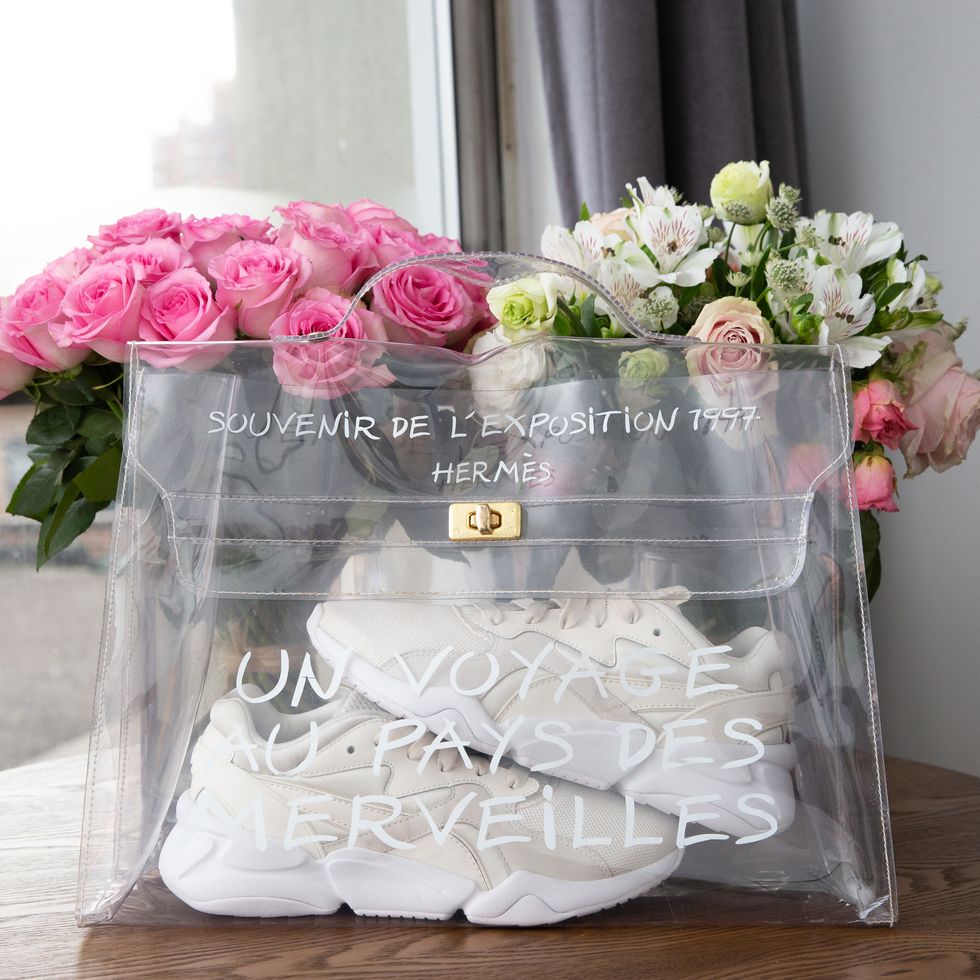 She then began to work more closely with the artists:
"I was always good at recognizing an artist's audience. I could look at somebody and say, 'I know where your audience is.' I wasn't trained for music, I'm not the person that says you are a great musician—I just go by what my gut tells me.
"I saw
Big Sean
perform at SOB's, and I saw his fans, and I was like, I know these kids, I know how to market this artist. When I did Sean's first show in Toronto, everybody was like, 'Nah, he's not going to blow up.' I'm not going to mention names, but I went to a lot of people that I fuck with in Toronto to partner with me, and their answer was, 'Nah, it's not our lane.' Got the same feedback when I did Travis Scott's show in 2013 with Embrace at The Hoxton. That wasn't even a sold-out show, but the audience that was there was his die-hard audience. The energy was what mattered to him, and that's what we brought to the table. I did a show with French [Montana] in 2011, and the same thing. There were a lot of people saying that they had booked him and he didn't show up. I knew I had to put my tickets for sale in all the barbershops and I had to go to certain stores on Queen Street. You go to the stores, you see the music they're playing, so you know what type of consumer they're catering to. We did 3,000 people, and the next day French was like, 'Do you want to work with me? I want to bring you on my team.'
"I remember getting a call, and this lady was like, 'I want to book French Montana for my birthday party, how much would it be?' And I was like, 'I don't know.' Then I get another call and another call, and I'm like, why are people calling me? He had put my phone number on his Twitter, and it stayed there for seven years. I built his brand through the right performances and appearances and built a clean structure for him. After seven years, I was like, OK, I built a great thing with this artist and I had a great run, but I'm at a point where, as a woman, I really want to focus on me. Before I started working with French I had done
[A$AP] Rocky
's show,
A$AP Ferg
, Trinidad James, Kehlani, DeJ Loaf—all these artists. When
Virgil [Abloh]
and
Heron [Preston]
were Been Trill, I did Been Trill [in Toronto]. I was doing all these shows, and I was Lola of iluvlola, and then I started working with French and I was Lola from French's team, and as much as that opened doors for me and I am immensely thankful to French, I've built enough to where I can kick doors down on my own."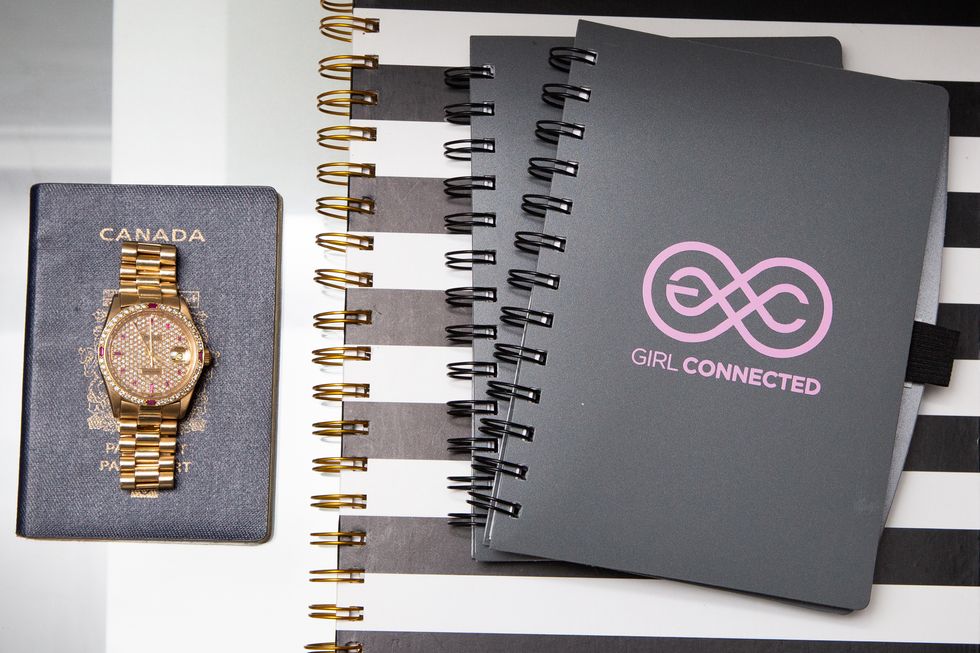 On her mentorship program, Girl Connected:
"Right now, what I'm doing is generating a conversation through events about what women need and their struggles. I'm offering a different discussion than general panels, I'm using a different model, which is
'
Here I am, ask me what you want so you can go into the world and use that advice.
'
There are so many questions that go unanswered when you hear a person talk about themselves at a panel.
"The way the program is going to work is that people are going to send in their r
é
sum
é
s, their cover letters, their references, what they want to do, how they're going to do it. I'm going to pick 20 girls and divide them into groups of four or five depending on what they want to do, and I'm going to find a mentor from the U.S. for each group. I want them to build with somebody that could potentially hire them tomorrow. We'll be organizing more talks throughout the year, but the actual program will be that. I want to launch before the end of the year."
How her collaboration with Puma came to be:
"My friend Clyde [Edwards] from Puma initially reached out to me. He was the first one to send me an actual package from Puma, then at ComplexCon I met Yassine [Saidi], asking for a cigarette. We started to talk about who we work with, and we worked with a lot of the same people—XO had just closed their Puma collaboration. He said to me, 'We've done a lot of collaborations where the artists are the face of the brand, but I think that involving people who are behind the scenes would be a really cool project.' And here we are."
What the design process was like:
"For me, it was about identifying the consumer. It was thinking about what kind of girl would wear the shoe. I flew to Germany to meet with Puma's creative team, and you have no idea how many materials we went through. It was a silhouette I had to build on. I'm very inspired by high-end style, so I was looking at brands like Raf Simons and Rick Owens."
The best piece of advice she's ever received:
"Work smarter, not harder. But I don't want to work smarter, I want to work harder. Learning to delegate, that's been hard for me. It's hard because not a lot of people take initiative on the things that matter to you, they take initiative on things that matter to them. You don't know when a person is going to take something that you want to do seriously."
Want more stories like this?
Kareem "Biggs" Burke Is Back & Better Than Ever
6 Powerful Women on What It's Like to be a Woman in Music
We Got Ready with Jay-Z & Beyoncé's Photographer, Raven B. Varona, Last Night