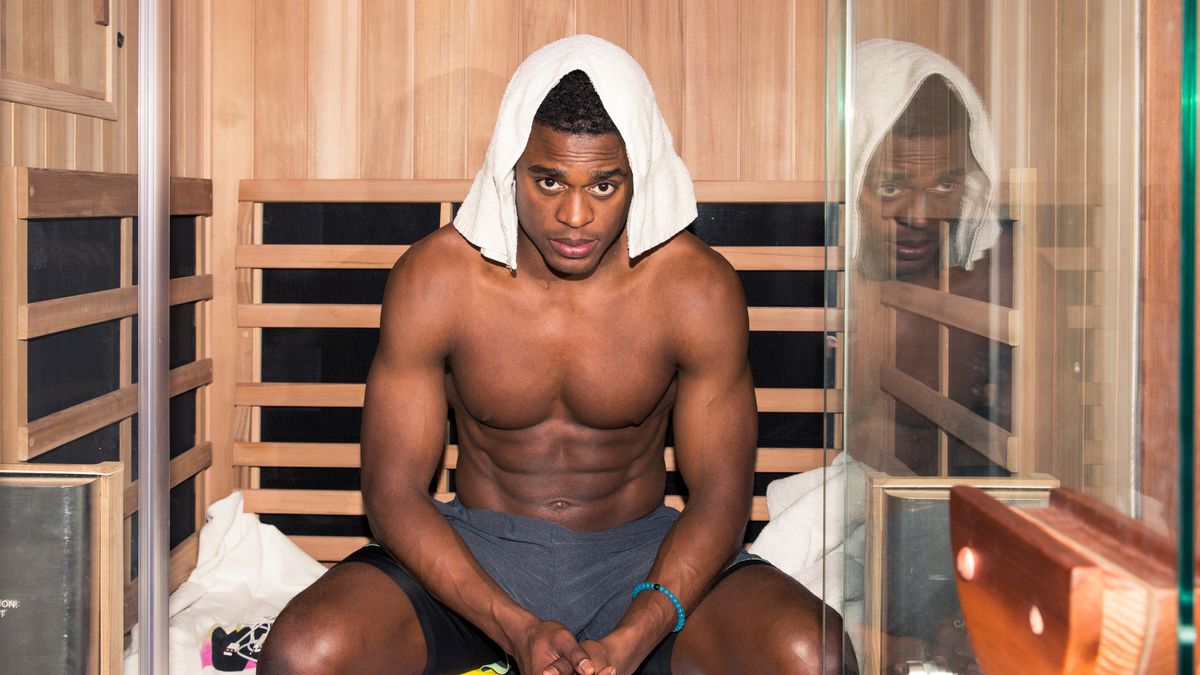 Fitness
You've probably seen Joe Holder in Derek Blasberg's, Phillip Picardi's, and Hannah Bronfman's Instagram stories.
Alec Kugler
Joe Holder looks familiar, doesn't he? Probably from running along the Seine with Derek Blasberg during Paris Fashion Week, or his recurring cameo in Phillip Picardi's stories of indulgence in Shake Shack and office candy, which Holder, expectedly, makes him burn off at the gym—all of which is hilariously documented on their respective Instagrams for your viewing pleasure. His clients turned friends and #plantbasedgang list reads like a Cov-alum list: Paloma Elsesser, Hannah Bronfman, Olivia Perez, Nate Brown, and so on.
"I like to say patient zero was Derek Blasberg. He was one of the first people I got set up with through Nike. We have become really good friends, and he has become a mentor for me," Holder told us when we joked about him being fashion's official fitness coach. But we wanted to know, what does a day in the life of athletes-cum-fashion's favorite trainer look like? Here's what we found out.
---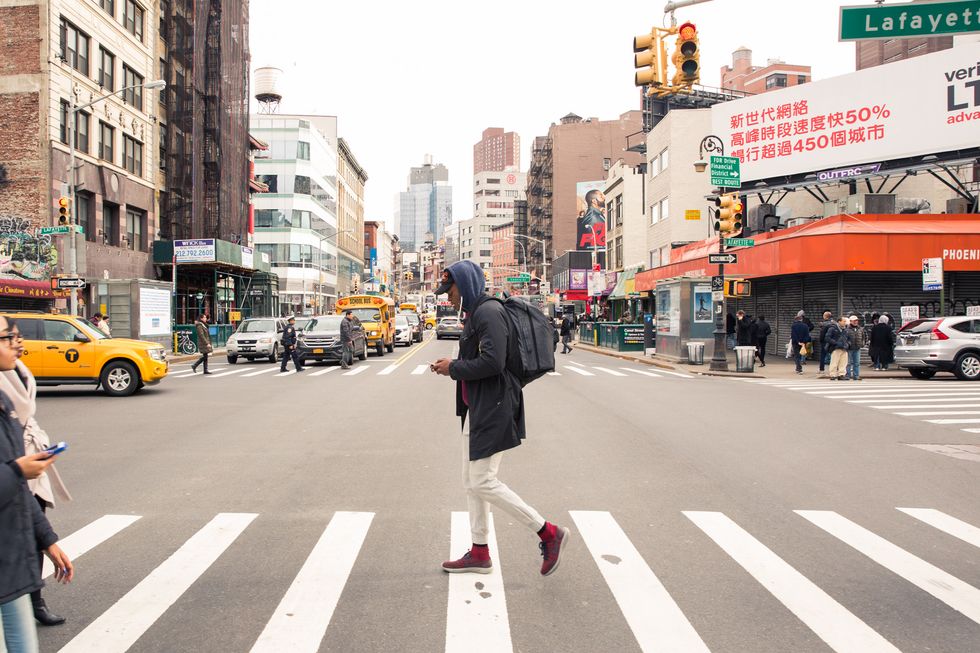 6:00 AM: I usually wake up between 6 AM or 7 AM. I try not to check my phone; I do a breathing exercise to get me grounded. I typically drink some lemon water or hydrate immediately.
6:30 AM: Then I shower, do a little stretching, and attack what I call the "big three" list. They are things that I know I can knock out quickly and won't overwhelm me but are important. If I have a plan I have to put together for a client because they are traveling, or if I have consulting work, Nike work, and my own personal stuff, those are things that can't wait until the end of the day. I know if I get it off of my mind, I will feel a million times better and be able to operate more efficiently during the day.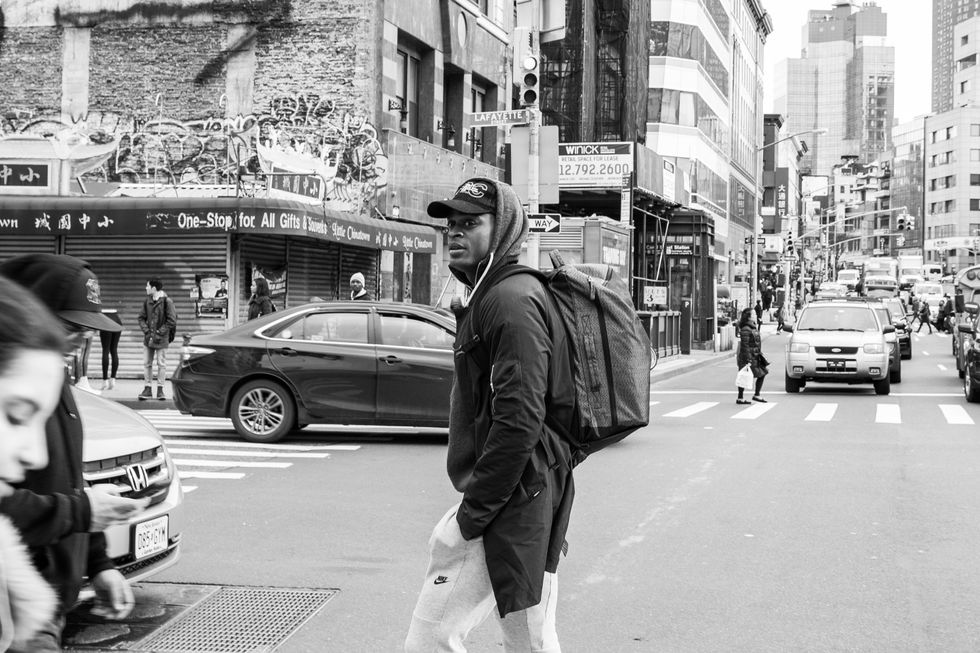 7:30 AM: I'll make a smoothie. I always start my day with what I like to call a "nutrient bomb." I try to get as many nutrients in as I can during the first half of my day. My smoothies are arugula, romaine, some plant-based protein, maybe some adaptogen powders like some maca or mushroom roots, chia seeds, almond milk, and a little bit of fruit. I need to get riled up to keep moving.

9:00 AM: I head over to S10. It's a little crowded [early] in the morning, so I like to get in between 9 AM and 10 AM, especially when I know my clients like a little more privacy. I see two or three clients. Then I need to check my e-mails, run to a meeting, or grab lunch.
12:00 PM: I am always at Jack's Wife Freda—that is my spot. Dean is the owner of Jack's Wife with [his partner] Maya and trains at S10. The entire staff at Jack's always treats me so well. I love the vibe there. In New York, everything is so on-the-go and haphazard sometimes, you need these little places. I like the breakfast bowl—it's super good and nutrient-dense. I am plant-based, so the only things I eat are eggs—I don't eat meat or anything. It is quinoa, kale, avocado, radishes, spaghetti squash, and they have this great hot sauce that is delicious. You just feel good after it. I recharge and keep moving.
1:00 PM: I have some private clients around the city or some Nike work. I work in three different capacities with Nike; I am a Nike trainer and run coach, but I also do media influencer work for them. If there is a product launch, I will lead one-on-one sessions with magazine outlets or media to get them better acclimated with things that are going on. Or, during New York Fashion Week, there is a concierge service that Nike has, where people that are in town will have the opportunity to train and stay healthy during that hectic time; I will help head that up. In addition, I also help with one-on-one training journeys. It is pretty multifaceted.

2:00 PM: I take a 101 yoga class at Sky Ting or Y7. I am really into the philosophy of yoga—it helps me stay grounded, especially in a place like New York where you can lose yourself in everything that is going on. At Sky Ting and Y7, I sneak in an infrared sauna—there's a lot of research behind its benefits for pain management from injuries. I really like to meditate in that spot. I just refocus and get my body and mind recharged.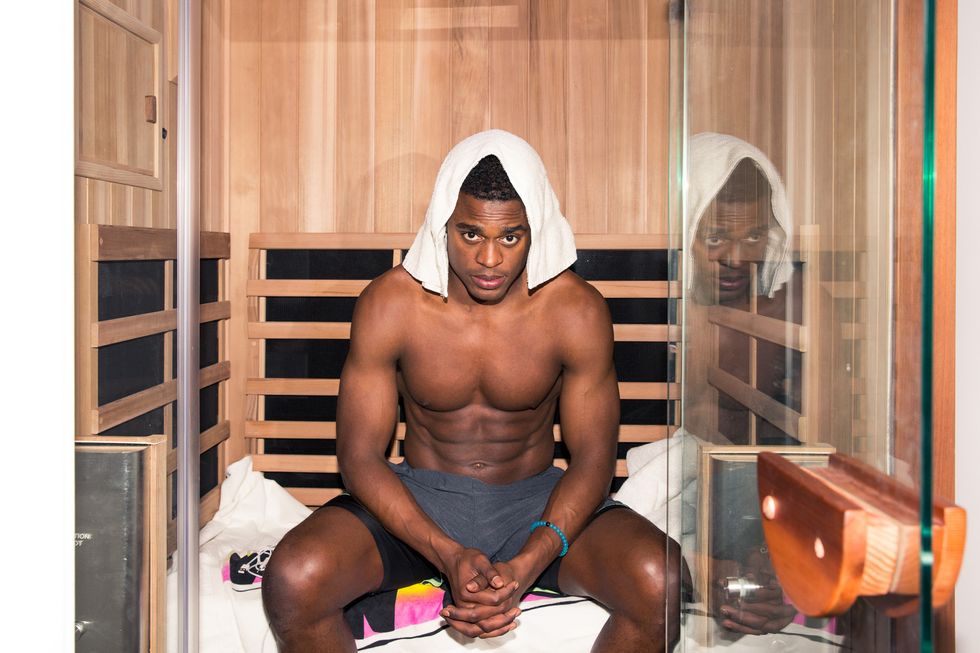 5:00 PM: I am back at S10 because that is when the next wave [of clients] come in.
8:00 PM: Late night is when I'll get my own workout in. That is a "late night in the lab" type of thing that we have coined at S10. I will shut down the gate and go to work with a couple of my buddies. Then I go back home, sneak in a light dinner, and I probably read or wrap up the day on the computer.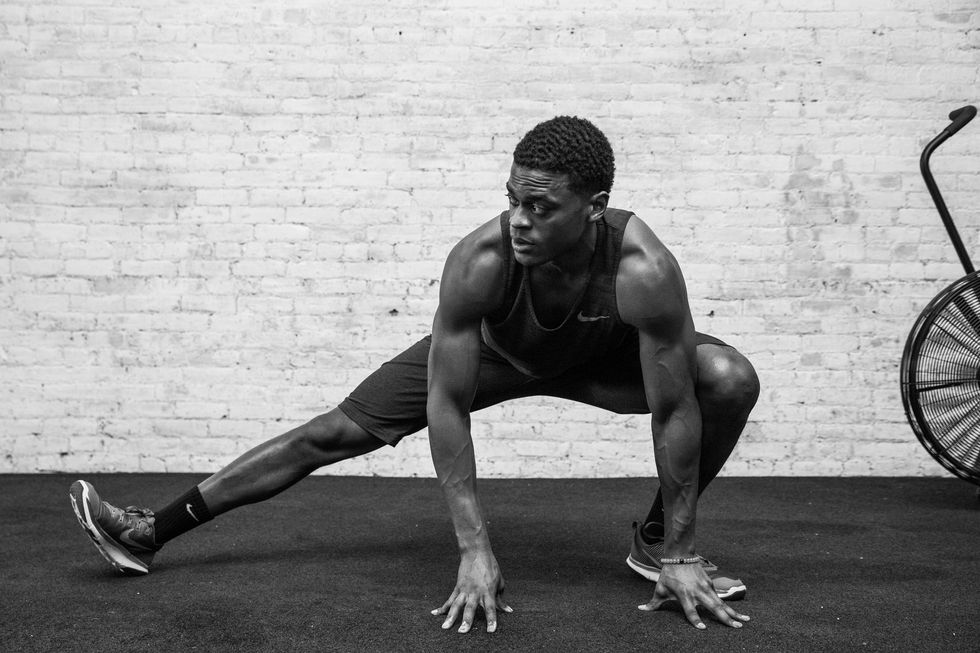 10:00 PM: I have to have a shutdown process. I do my breathing, take out my contacts, wash my face, use a green tea serum and an eye de-puffer gel that Jessica Alba sent as a thank-you that I use. Phillip Picardi from Teen Vogue is actually setting me up with a skincare box, which I am excited about. [Laughs] Then I try to get to sleep and decompress from the day.