How Phillip Picardi Landed a Major Magazine Gig By The Age of 25
Teen Vogue's digital editorial director on how to get your foot in the door and why he always stays late.
Career
We've been fans of Phillip Picardi for a while—largely because he's always good for a very detailed and informative beauty tip—and we've been reading and following him since his days as senior beauty editor at Refinery29. See, Picardi is one of those people who we'll probably still be writing about 20 years from now as a legend of publishing. The reason we'll put our money on that is pretty simple: at the ripe old age of 25(!), as Teen Vogue's digital editorial director, Picardi is one in a team of three (the others are editor Elaine Welteroth and creative director Marie Suter) charged with making the publication the place for young readers. And, man, does he have a lot of ideas. After getting a tour of his office—feminist art, Fendi backpack, and West Elm tchotchkes included—he told us about why he doesn't believe all the hype about the so-called "selfie generation", the industry big-wigs who gave him a chance, and why his A+ eyebrow game lead to his becoming a beauty editor. Take it from us: watch this space. And by space, we mean Phil.
---
Magazines are a long-time love:
"I started buying and collecting magazines when I was a preteen. I think the most seminal, important piece of magazine writing I read was Jennifer Aniston's exposé in Vanity Fair about the Angelina Jolie and Brad Pitt affair. It was so good. I was really young. I was on Salisbury Beach with my crazy aunt who was smoking a ton of cigarettes. I remember feeling super glamorous for even holding this magazine. I remember finishing the article and thinking, 'wow, I really feel like I learned something about her, I feel connected to her, and I feel like I'm her friend now.' I remember thinking that that was such a powerful way to use journalism to tell someone's personal story.
"Then I started buying magazines more regularly. I started buying Vogue even though I dressed like a classic early 2000s pre-teen. The first issue of Vogue that I remember buying had Gisele on the cover and it was a model as muse issue. After reading and collecting Vogue semi-religiously, I read an editor letter that Anna Wintour had written. Her letter was about gay marriage and the importance of civil rights for homosexual people. I realized that you really could use magazines to promote social good. It has come truly full circle now with everything that we're doing at Teen Vogue—it feels like there's a mission and purpose behind all this. I am so grateful to be here."
He was thrown into the fire right away:
"I went to NYU, fully aware that I was going to work in fashion, that I was going to work at Condé Nast. In high school, I thought I was really cool and fashionable. Spoiler alert: I wasn't. I had really small eyebrows that I shaved with a razor literally everyday. So awful. I moved to New York. Before my freshmen year, I was interning for a local newspaper and a local magazine writing bit pieces for them. I emailed Izzy Grinspan who was the editor of Racked and I said, 'Hi, I love what you guys are doing. I am coming to New York, if you guys are looking for an intern, let me know.' She called me a week later, I did a phone interview, I sent her my clips, I essentially went through Welcome Week at NYU and then the very first day of classes, I was at New York Fashion Week. I was just thrown into it. I'd never blogged before and I'd never worked the CMS before. Izzy gave me the fastest training ever. After Racked, I interned at TeenVogue in the web department. And then I interned for Eva Chen who was the beauty director at the time. After my first semester interning for her her role changed to be involved in the special projects at Teen Vogue. My experience went from doing strictly events and beauty blogging to staging showrooms, tracking messengers, and creating moodboards. I got to learn first hand from Eva who, I think, was one of the first editors to embody that all-encompassing digital and social presence role."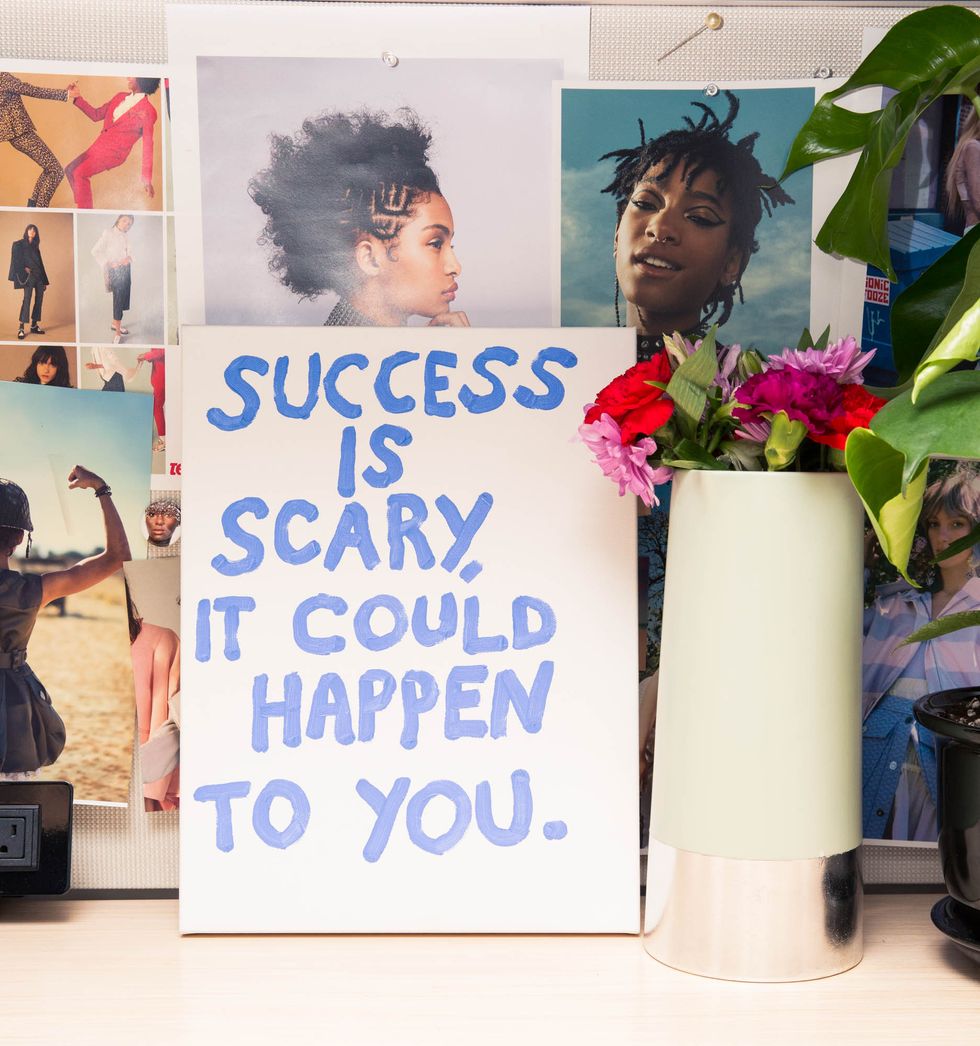 How he ended up in beauty:
"There was a lot of hesitation about accepting me within the beauty space. I wrote an article that is still up on teenvogue.com called 'Confessions of an Over-Tweezed Teen,' while I was a web intern. It was about my before and after eyebrow story. The funny thing is that Eva asked me to write the story because I was the subject of some rumor mongering at school. There was an online messaging board platform. It's a horrible place where you can post anonymous and mean comments about people. There was a whole thread on Phillip Picardi's eyebrows and people were saying the nastiest things about me. I woke up crying and went to my internship a little bit late and I definitely looked like I had just been crying, despite how much makeup I wore at the time. Eva emailed me and said, 'You should write about your eyebrow story.' I wrote it and sent her the copy to edit because, at the time, she edited all of the web copy for beauty. She said, 'You should really consider beauty writing.' It was huge for me."
Refinery29 was a formative (if brief) experience:
"I was the senior beauty editor at Refinery. Our beauty team was quite large. Refinery's mission statement is so incredible and I feel so proud to have worked there and been a part of what I think was a really pivotal transformation for them. I still read the site religiously and follow them on all their social media channels. I learned a lot under Mikki Halpin who was the deputy editor at the time. Mikki taught me so much about the importance of representation and considering perspective. Her way of approaching the story and getting the most out of people, even when you're on a deadline and getting three to five stories a day out of one person, that can be really hard. But Mikki encouraged us and stood up for editorial integrity in a way that I hope to emulate here. Refinery cracked a lot of codes and discovered a lot of the digital formulas that I think the whole industry could learn a lot from. It was a really formative time for me, especially as a digital editor."
How he ended up back at Teen Vogue:
"I was a digital beauty editor when I left Teen Vogue to go to Refinery29. I had started as an assistant editor and then sixth months into the job I was promoted to digital beauty editor. Three months later, Refinery contacted me. I was seven months into my role at Refinery, I was loving it, very happy, so fulfilled. Elaine [Welteroth] asked me for this very formal sit down lunch. We go to this lunch and she starts talking about how Teen Vogue was looking for a new digital editorial director or site director. I said no, absolutely not, that was not for me—I wanted to be a beauty director. I said, 'I don't think that's what I want to do next in my career, but maybe in a couple of years. She looked at me and said, 'There's not going to be a couple of years. This is the time and I think you're making a mistake if you don't think about it.' I promised her I would think about it.
"I went for a run that night down the West Side Highway and I stopped dead in my tracks because I started thinking what Teen Vogue could be and what I wanted Teen Vogue to be. I also started thinking about leaving beauty and how that would broaden my own experience as a journalist, and growing as a manager. I said sure. I submitted a 20-page edit test that I worked on as my boyfriend was studying for finals for his MBA. We were holed up in the NYU library for two weekends, ordering breakfast, lunch and dinner. I submitted it and was hired. And it's so crazy looking back on that edit test because so many of those things have come true. 21 Under 21 was one of my hallmark things in my edit test and it finally became a thing on the website this week. We found 21 amazing girls who are all under the age of 21 who are doing amazing things to change the world. We amended it to girls and femmes because some are gender non-conforming. I'm having everyone do another edit test for 2017 so that we can think and analyze and make all our dreams come true."
What has changed since he became digital editorial director:
"The site has undergone a complete transformation. When I started, I had to pick up what was left of a site re-launch, re-platform, and redesign. "At the time, the website was producing a maximum of 10 to 15 stories a day and now we produce between 50 and 70 every day. According to Omniture, we hit our highest-traffic month ever with over 7 million unique visitors in June 2016. The site's growth has been phenomenal.

"My first and most immediate tasks were re-launching the My Life articles. It was only publishing once a day and I really wanted Teen Vogue to be more of a presence on the news cycle and also I wanted to talk more about women's rights, race relations, reproductive rights, and general health, sexuality, and identity politics. Within three months of us being there, we won an award for excellence in youth media for a franchise article series called Love Your Lady Parts. Ever since then, the whole messaging of the site has changed and transformed. The site also needed to be more consistent with the magazine's voice and branding."
"The new editors that we have on the web staff now just bring a real freshness and authority that make teenvogue.com a destination. All of that was just phase one. Now, as we enter phase two, which is this new leadership trio, we are looking at the magazine and the website as one product. While certain things exist in the magazine and are beautiful in the magazine, we are always thinking about how these pieces can live and breathe online. We have a beautiful spread of Grace Coddington with her assistants for our September issue and my initial concern was that it might be niche for a mainstream audience of 7 million people per month. So, Grace's assistants sent these love letters in video and that was a way to make it feel relevant for other YouTube oriented audience. We've been way more nimble with our video platform launching a real video department.
"We have really firm footing in being this place for young people to be able to explore and express their identities. That's really the next phase and figuring out what that looks like in terms of events, activations, social campaigns."
On writing and creating content for teens:
"Teens are very much the 'Yes, And…' generation. They're always on top of new things before you are and you always have to keep that in mind. Our writers and our editors are often filing stories in the middle of the night. They're often bringing it to Facebook themselves because of the urgency of getting on the story. It's not because we're worried about what our competitors are doing, but simply because we know that our audience is already talking about it. Our entertainment editor filed three stories in the middle of the night last night because there's always something happening.
"But the truth is that writing for teens is the same as writing for adults in a lot of ways. We don't talk down to them, we don't try to use words like 'bae,' and try to use their jargon because we are adults writing these pieces. I think that the one difference is that there's a social responsibility to do good. A lot of our content is constantly being analyzed and questioned and edited—'Is this too much about this person's body?' 'Should we call out that this person is wearing something that is unorthodox for a teen to be wearing or is it fine, because we all accept each other's bodies and styling decisions?' We're making sure that people are represented, that we're using the proper pronouns, that we're creating content in a way that gives shine to young women. The idea is that we challenge women in a way that feels friendly and more sisterly than condescending."
His "average" day:
"I wake up at 6:30. I read a bunch of newsletters in the morning: The Atlantic, Buzzfeed, The New York Times, and the Washington Post. Usually, I get those out of the way before I leave bed. Then I go to Crossfit. I just started Crossfit about three months ago. It's a very bizarre passion of mine which feels so off brand [laughs]. Then, I'm usually in the office by 9:30. The daily system is that my deputy editor, Amanda Chan, and I approve headlines for all the stories that go up. Every vertical has posted one to two times and there's probably ten new stories up on the site by 10. From there, I'm usually in back to back meetings. Those could be sales meetings or going to visit a group of students or being on a video shoot. No day is really the same in that way. We pull a lot of late nights because, oftentimes, managing fifteen people and also being a part of the leadership trio, while also working on the organization of the whole operation is very time consuming. Usually we're hanging back at night and doing the things we need to check off our to-do lists."
Why the "selfie generation" is a misnomer:
"The biggest challenge is telling people about our audience. I think that people greatly underestimate teenage women in particular. The things what we're doing on the site is exactly what our audience wants. We also want to empower young people to create content for us, too. That's hard for us to show people that this is not just the selfie generation or selfish millennials, but that this is an audience who is uniquely engaged in changing the world by being involved in social justice."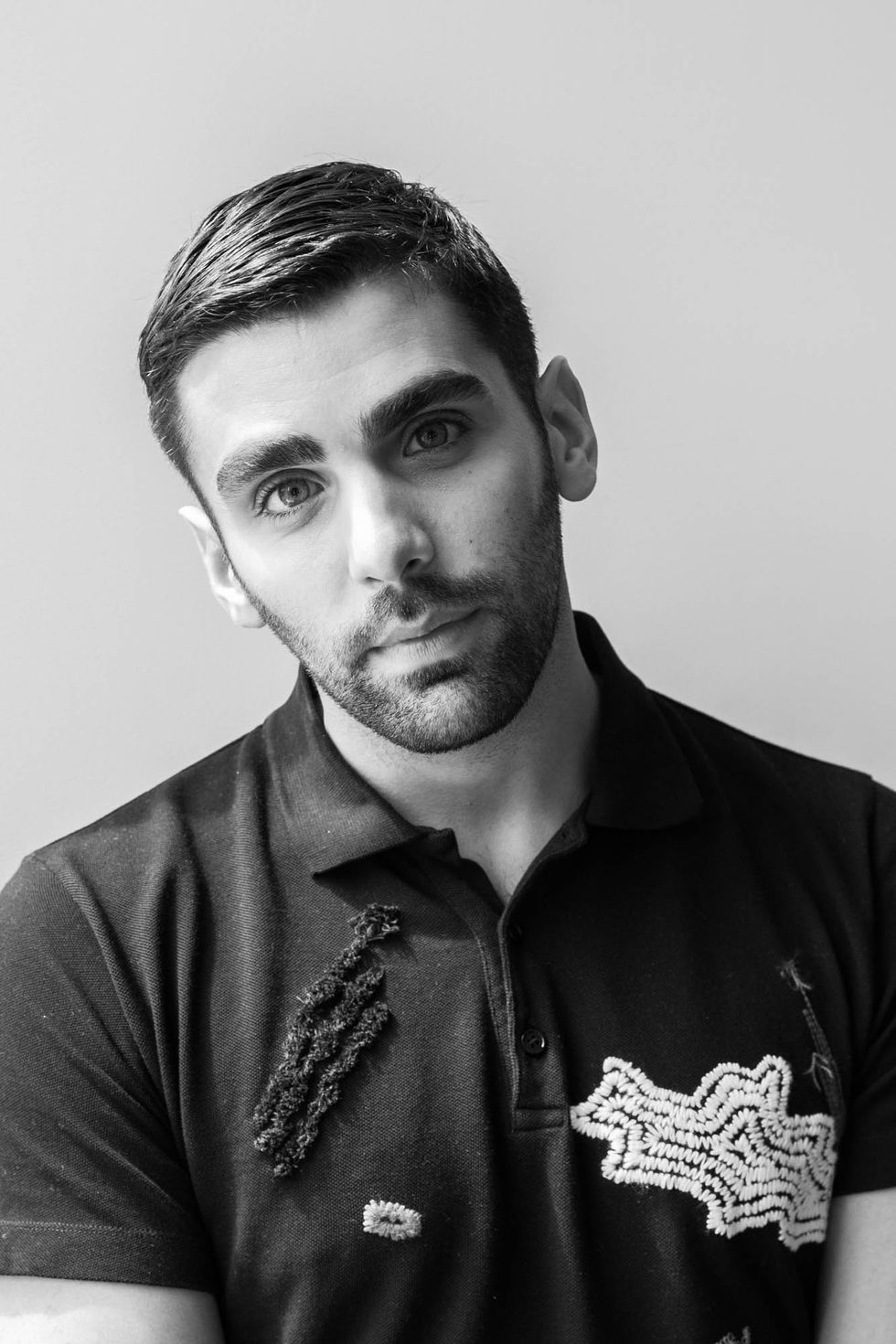 How to balance authenticity with getting the numbers:
"You have to feed the beast and do good. I think that's what it means to work in digital. In magazines it's different, especially now that print is becoming a very special product and something that feels very premium. Digital is access driven. Print is about wanting to tear something out and collect it. Online you have to be a part of the conversations that are sometimes uncomfortable, and sometimes you don't want to cover it—often you have to. But you can watch Keeping up with The Kardashians and you can also love The Washington Post. Those two things are not mutually exclusive. We often cover different things from different vantage points. We covered Kylie Jenner's 19th birthday party extensively, but we also covered the RNC and DNC extensively. For us, it's just about figuring out the balance.
"Most of the stuff comes from the entertainment vertical for digital. Those numbers are the highest. And, often, entertainment is actually a really great way to open up conversations. We saw it with Caitlyn Jenner. We're always trying to find the bigger opportunity, but it's the internet—you need to be on top of it."
Why asking questions (and pitching stories) is the best way to get your foot in the door:
"The best advice I could give someone who wants to get into publishing is to not give up. This is a hard circle to get into. And you have to find the right people who are willing to open doors for you. My email address is in my bio for all my social media accounts and young people reach out to daily and I hope that that is always a part of my life. The important thing is that you can reach out to editors. You can ask them for 15 minutes of their time on a phone call. Reach out once and follow up once if they don't respond. Once you're on the phone with them, make it worth their while. Don't ask the questions that are already published in their interviews or in their bio, ask the specific questions that are actually going to be helpful to you.
"Finally, if you're going to talk to someone and get their time on the phone, know what they do. Be prepared. If you're a writer, don't get on the phone with me for 15 minutes and not pitch me at the end. The worst thing I'll say is no and you'll try again. It's never an absolute no. Always have something prepared to pitch to the brand that is tailored to the brand. If you're pitching for digital, pitch a headline because that's how we think. It's an easy way to get your foot in the door. The money is not going to be great at first and that is a huge barrier point to entry. You may have to work another job and do this as your passion, but you can follow your passion, and hopefully, make a career out of it."
What he's learned as a manager:
"The best thing I have learned and put into practice in this role is to trust. Marie, our creative director, leads by this a lot. Marie empowers her team to just do. She asks them to do and if they don't it's disappointing, and the team doesn't want to disappoint her. That's how I want to operate and run my own team as well. You have to let go to be an effective leader. You have to not try to be involved in everything. You have to step away and preserve your sanity. I'm really grateful that I have two partners who I trust implicitly, but also an entire staff who I know has the best interest of the site and the brand in mind. That's been a hard one to learn, especially for a young manager, but it has changed my life."