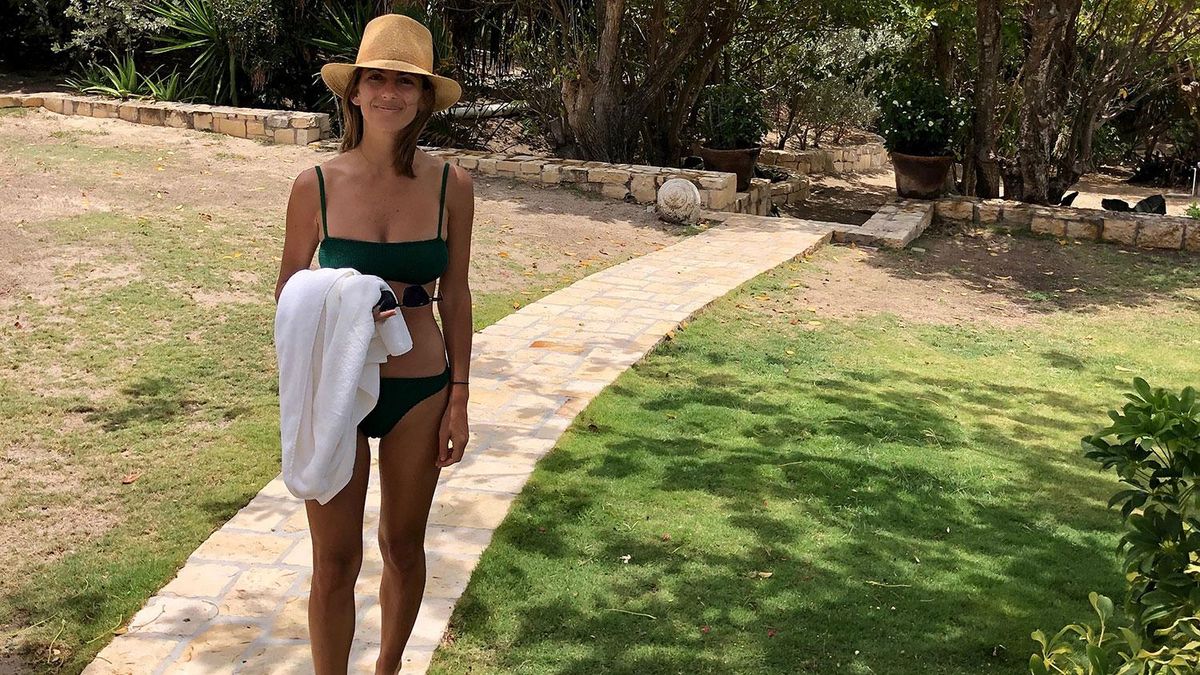 The Weekender
Officially on island time.
Welcome to The Weekender, Coveteur's newest summer series that allows us to hop in tastemakers' overnight bags as they journey on trips around the world. This week we're joining designer and owner of Coco Shop Taylor Simmons on her most recent trip to Antigua. Originally established in 1949, Coco Shop was a local favorite of Simmons during frequent family trips to the island. Since reviving the label in 2019, she has brought a contemporary spin on the brand's iconic Antiguan patterns. Read below as she shares her favorite Antiguan spots to eat, shop, and stay.

How did you decide on this location for your trip?
"I came to Antigua for several reasons—first, I come as often as possible to see my parents. This weekend I came because we had planned a small celebration of our September wedding here. After our celebration, I shot Coco Shop's summer capsule and spent the week working and relaxing."
How did you get there?
"I flew direct from New York's JFK. It's an easy three-and-a-half or four-hour flight and a 30-minute drive to the eastern side of the island where my parents live. There are direct flights from Miami, as well."
What sort of activities did you do? Was it a weekend of discovery, or did you have a specific itinerary?
"My New York life is so busy that when I arrive in Antigua, I want to do all of the things I don't make time for at home—I want to spend as much time outside as possible. I was to read. I want to sketch for Coco Shop. I want to swim in the ocean and lay in the sun.
"This trip, we hiked to Half Moon Bay and up to Shirley Heights. We swam, played tennis, sailed, and ate lots of good food."
Where did you stay? What sort of accommodations were you in (hotel, cabin, private home, tent, etc.)?
"I stayed at home. My parents have spent all school vacations, and now, winters, here for over 25 years in their home just down the hill from where my father's parents lived before them.
"There are many beautiful hotels and AirBNBs to stay in on the island, though—I'd recommend the English or Falmouth Harbor areas, but the island is small and it's easy to get everywhere once you're here."
What were some of your favorite meals, and from where did you order them?
"We start every day with fresh fruit before eggs or popovers or pancakes—lots of papaya and pineapple. You can get fresh fruit at every roadside stand or market. I've picked it off of trees before, too. My favorite lunch is the grilled lobster tail in garlic butter from the Beach Bum Bar & Grill on Half Moon Bay beach, and my favorite dinner is the spaghetti vongole from Cambusa near Falmouth Harbor. Everything is so fresh. Drink a Ting and a rum punch, and put guava jelly and Susie's Hot Sauce in your suitcase to enjoy at home."
What was the local scene like? Paint us a picture of the atmosphere.
"The local scene was quieter than usual—May isn't the island's busiest time (November through April is). Typically, the scene revolves around quieter days and louder nights with live music, dancing, full harbors, and outdoor restaurants. This trip, we focused more on the outdoors—hiking to the island's nooks and crannies, exploring the different beaches, and stargazing with our cocktails."
How did you dress for the trip? How did the climate, itinerary, or culture affect your style choices?
"I wore easy dresses, beige sandals, and bathing suits the entire trip. The weather is warm, the sun is hot, and I'd rather spend more time in the water than putting together outfits, so I love dresses I can throw on with earrings and go."
Shop Taylor's packing essentials: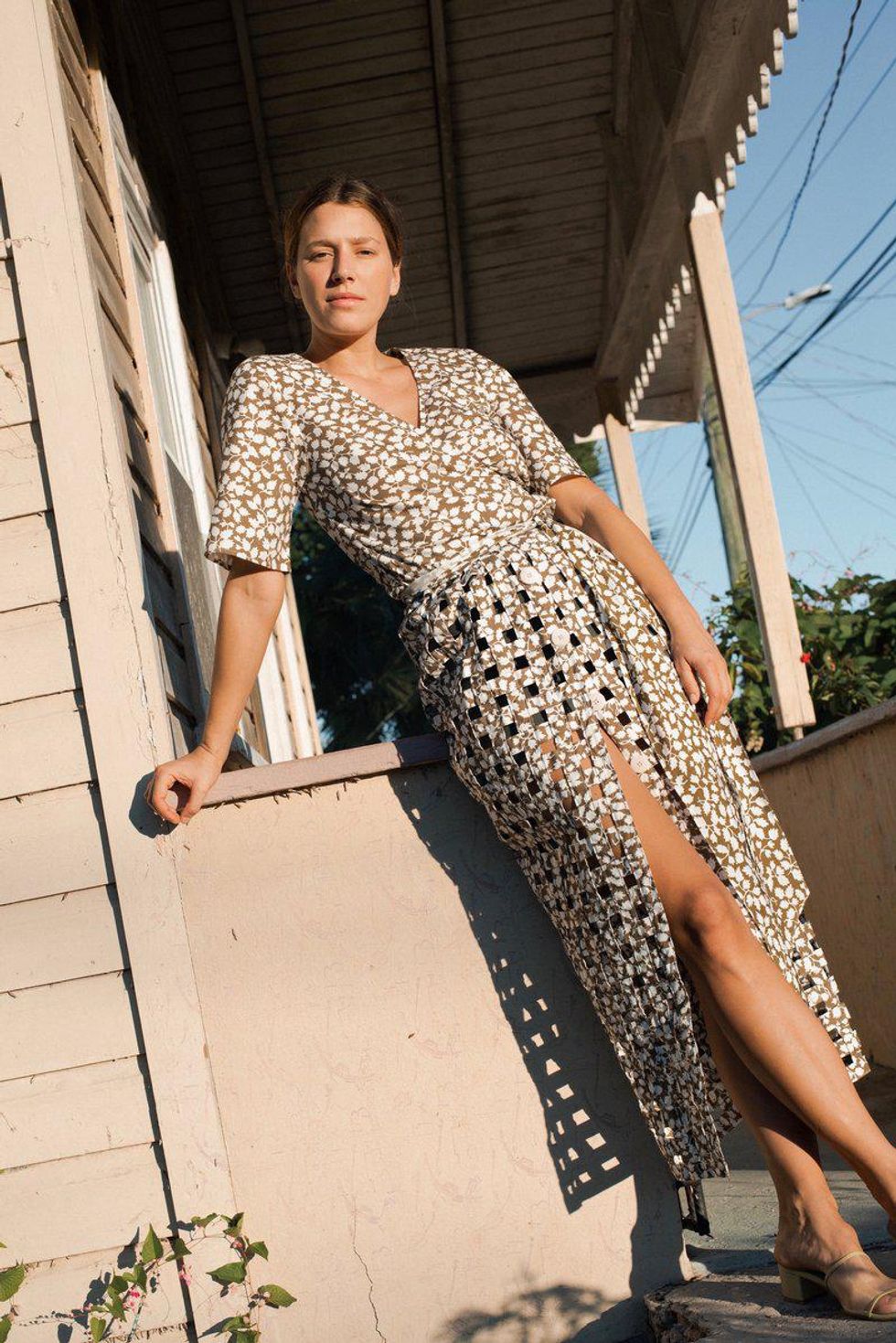 Coco
Cesta Collective
Emme Parsons
Khaite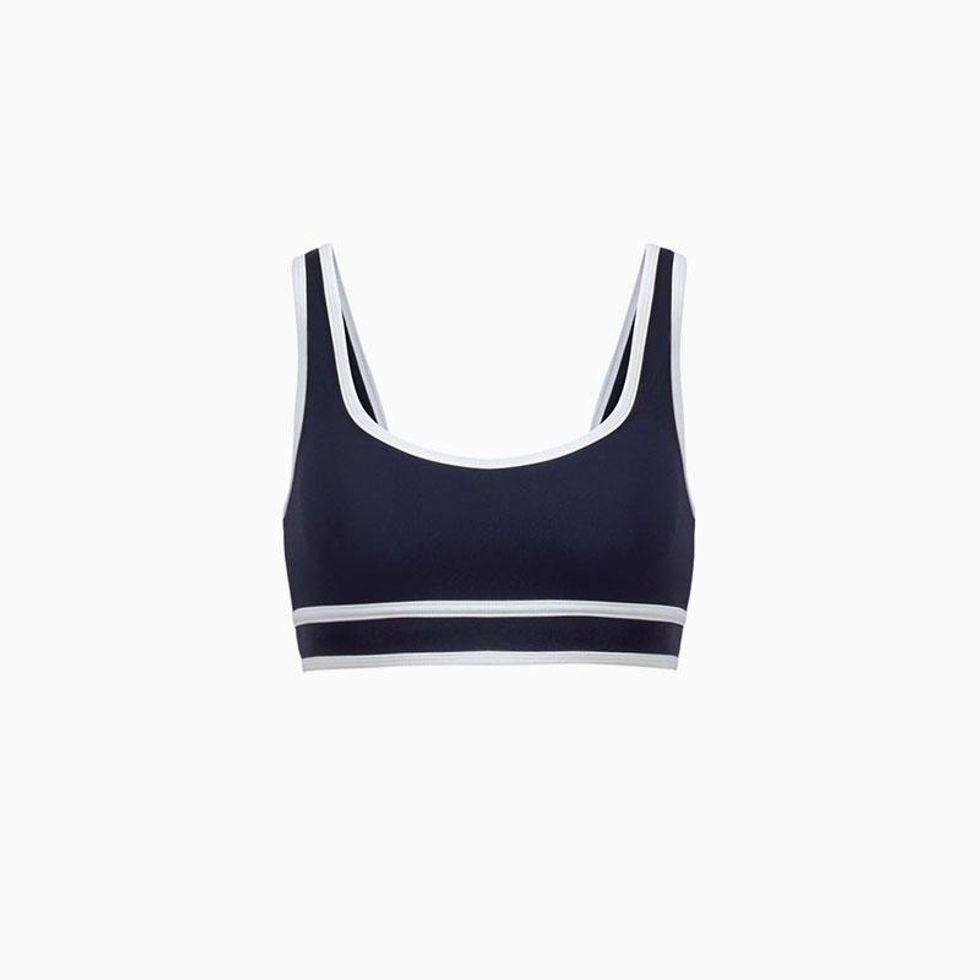 Denizeri
Denizeri