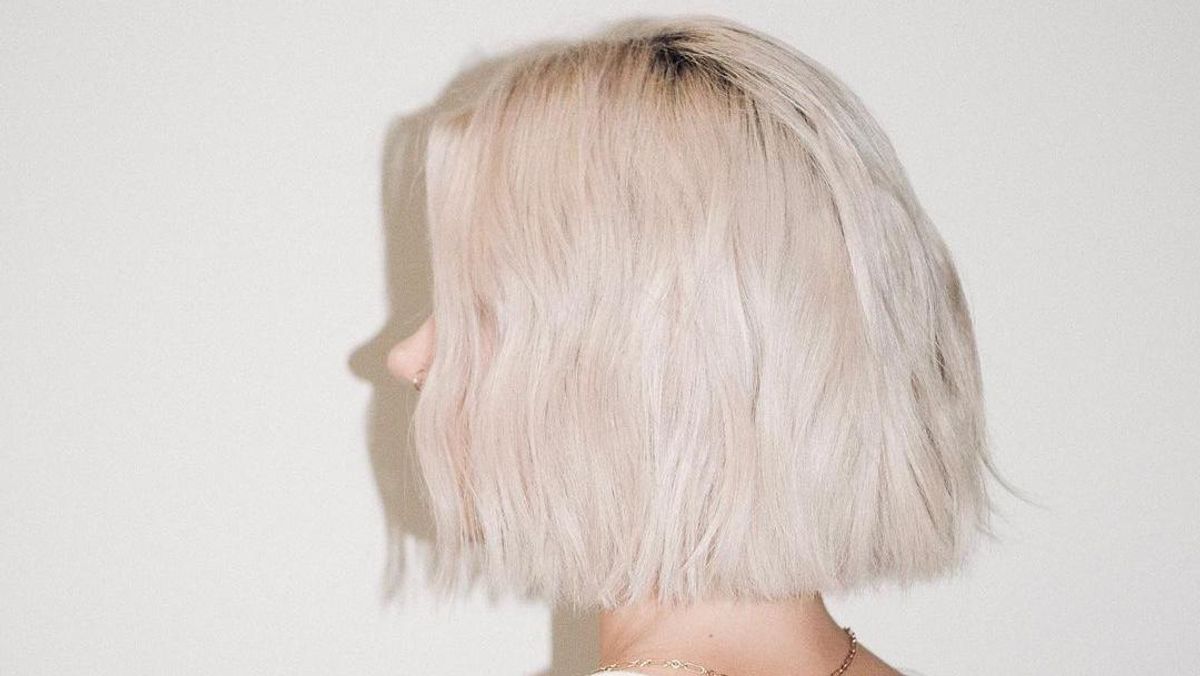 Hair
It was the perfect answer to a question that left many of us befuddled: Since we've been warned against overwashing, what's the secret to freshening up your hair in-between? Enter dry shampoo — quick to apply, great at adding texture, and a surefire way to get more out of your blowout. What's not to love?
According to celebrity hairstylist and Reverie founder Garrett Markenson, a lot. A couple of months ago, I was listening in on the virtual deskside for the brand's new exfoliating shampoo and as an aside, Markenson said that dry shampoo creates more problems than it solves. Needless to say, I was shocked, so I followed up afterwards and asked him to elaborate. Ahead, we chat with Markenson and Kamara Brown, hairstylist and StyleSeat pro, about whether or not dry shampoo should be bumped from your beauty arsenal.
Are We Using Dry Shampoo Incorrectly?
"It's a cosmetic quick fix and not a cure or solution for opting out of cleansing your hair and scalp," Markenson explains. Brown echoes this, pointing out that many incorrectly assume that it's an actual replacement for shampoo when in reality, nothing takes the place of a good wash. If you are opting for dry shampoo, Brown says that as opposed to a full-head spritz it should only be applied where oil is most noticeable. Unlike traditional shampoo, which washes away build-up, dry shampoo absorbs it to lessen the appearance of greasy hair. Too much of this can lead to damaging build-up. To curb this, Brown says that it should only be used two to three days in a row, max.
How Can Dry Shampoo Be Damaging?
Over the past decade, Markenson says that he's noticed a surge in dry shampoo devotees, but it hasn't yielded the best results. "During the surge of excitement around dry shampoo, I have noticed increasing scalp issues—issues that clients have said they've never had to deal with before," he says. "We are forgetting the importance of scalp well-being; to slow down, and care for ourselves." He points out that dry shampoo has historically been used by healthcare providers on bedridden patients and by editorial stylists on set. Outside of these instances, it might not be the best go-to for daily use. "I don't believe its design is to be used as we have integrated it into our daily rituals without creating future problems," he says. "Dry shampoo can damage hair, causing clogged follicles and coarse build-up to the hair. This can lead to hair loss and scalp issues."
"I would recommend dry brushing as a way to remove debris and redistribute oils to the scalp. In addition, whether it be weekly or bi-weekly, deep cleansing with an exfoliating shampoo such as REVERIE Suna Exfoliating Shampoo will help to create a healthy environment for hair to grow and rid build-up. Scalp tonics like REVERIE Cake Restorative Scalp Tonic works to protect, hydrate and balance pH. Thanks to its oil-free formula, it absorbs quickly without leaving a greasy residue behind."
REVERIE
REVERIE
Jupiter
"I love the Canviiy Scalp Bliss Scalp Purifying Foam Treatment. It's similar to a dry shampoo and it's great for those coming out of protective styles! It clears the hair of flakes, excess product build-up, and soothes scalp irritation. Also, baby powder was used for oily scalp before dry shampoo and still works just as well! Cornstarch is also useful when your hair needs a refresh. Just apply the cornstarch to your hair with a makeup brush and for darker hair tones, add cocoa powder in order to eliminate a white, powdery residue on your roots. Blotting papers are a useful item to keep handy because not only do they work wonders on an oily t-zone, but they can also be used to absorb oil from your scalp."
Fenty Beauty
Hello Bello