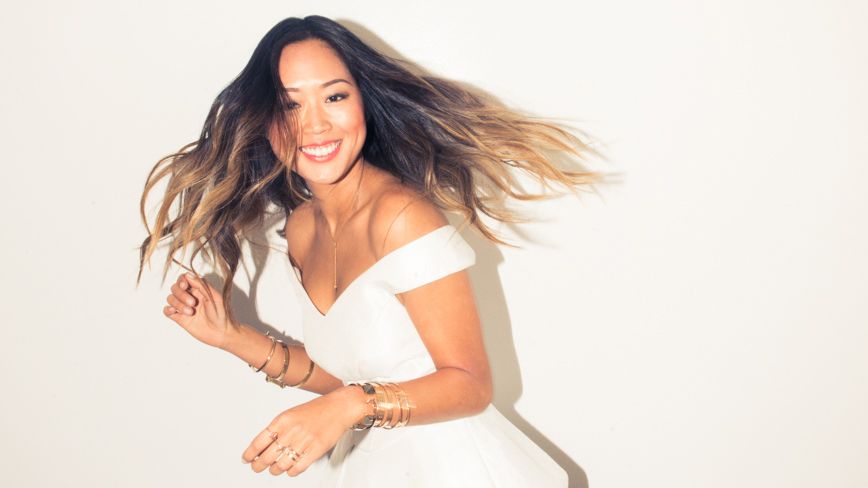 Hair
How to detox from frequent shampoos—plus the products that will promote hair and scalp health.
In today's world, we are obsessed with being squeaky clean. We want
every last dead skin cell off our faces
, every trace of dirt
off our bodies
, and every last drop of oil
gone from our roots
. It's the reason many of us
shampoo our hair
every day, even if it's detrimental to the overall health of our scalps and hair. But if you're one of those people who wants to wean themselves off of this daily cleanse routine, it can be a rough detox. With fewer washes per week, hair tends to look flat at the roots, tangled, and overall not as
fresh
. So, how can we achieve major volume, high shine, and a bouncy texture without washing it every day? Certified trichologist and inventive colorist,
Bridgette Hill
has a few tips for us.
Your Scalp Has a Microbiome, Too
When we consider our scalp, we generally think of it as the part of our body that grows hair. But, as with anything on a body with many moving parts all working in synchrony, the scalp is so much more intricate than that. Hill reveals to Coveteur, "Our scalp is made up of two main dermal glands: a sebaceous gland (oil) [that] produces sebum, and a sudoriferous (water) sweat gland [that] produces the wetness we feel on our scalp when we perspire. A healthy functioning body and scalp will excrete a balance of sebum and water-based sweat to promote a thriving, healthy, fertile scalp."
Although you may think of scalp sebum as the bane of their hairstyle, it actually is just what your hair needs to thrive. Says Hill, "[Sebum] provides cholesterol, proteins, and fats to scalp and hair, acting as a natural conditioner, moisturizes the hair fibers, waterproofs the scalp and softens the scalp, [and] protects the scalp from unhealthy bacterial growth and fungi." If you were to compare it to any other part of your body, oily sebum on the scalp is similar to the
lipid barrier on your face
which protects the skin from damage.
The Adverse Effects of Daily Shampooing
The same way that
over-exfoliating your face
leads to a disruption in the skin's barrier, resulting in inflammation, breakouts, and possible bacterial infections, daily shampoo can wreak great havoc on our scalp's sebum layer, leading to a disruption to hair health. Says Hill, "When we constantly remove the sebum from our scalp, we direct the scalp to replace the existing sebum production, which can leave periods when the scalp is not sufficiently coated or protected from harmful bacteria that creates inflammation."
When the scalp does not have proper moisture, your hair is subsequently dehydrated (meaning it's susceptible to breakage and frizz). If that isn't enough, over-shampooing damages the hair fibers by speeding up the oxidative process, resulting in brittle ends. And to top it all off, daily shampooing might weaken the hair follicle, which can lead to
thinning and hair loss
.
How Often Should We Shampoo Our Hair?
All of this isn't to say that you should never wash your hair—how else will you get rid of pore-clogging sebum and product buildup? The trick is to wash your hair an appropriate amount for your texture, density, and thickness. Here's how often you should be washing your hair, depending on your hair type.