How Blue Beauty Is Helping to Save Our Planet's Future
Plus a list of the best products to try.
Beauty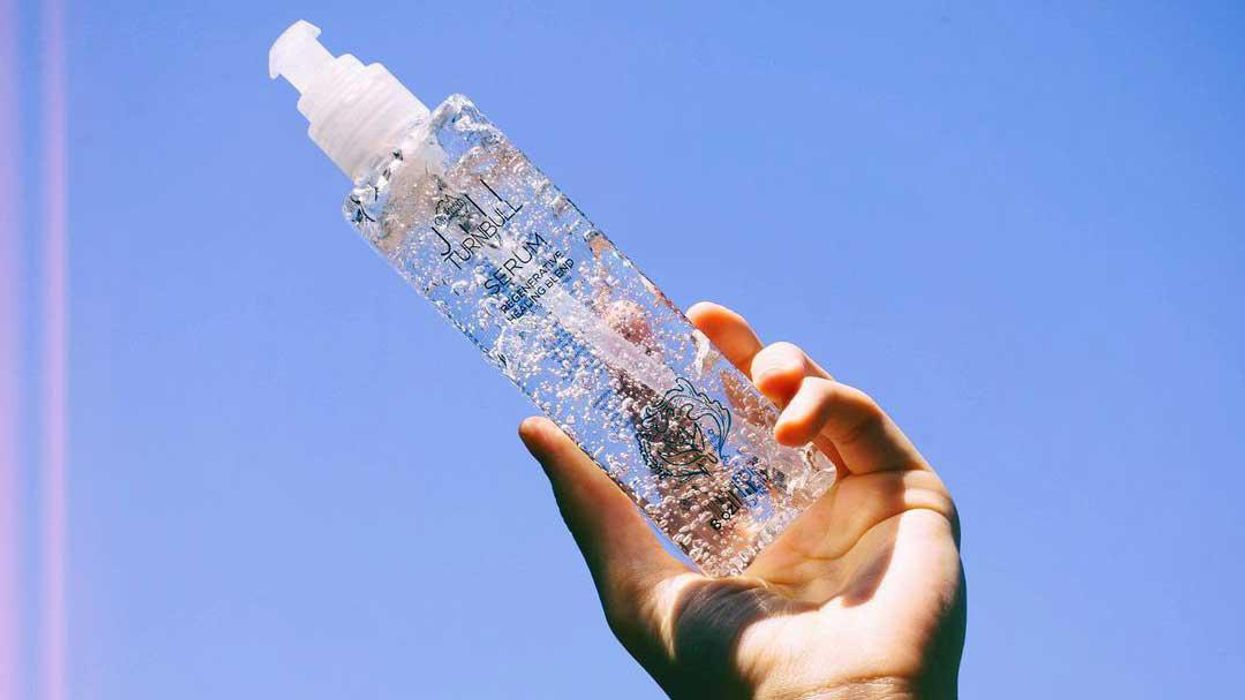 We're almost certain you've heard this before, but let us reiterate a terrifying fact: There could be more plastic than there are fish in the ocean by 2050. This includes plastic water bottles, plastic shopping bags, and, of course, plastic household packaging that individuals use on a daily basis. As beautiful as the beauty industry is, it is also alarmingly vile in its packaging production. According to Allure, over 7.9 billion units of rigid plastic were produced in the U.S. for beauty products alone in 2018. Yes, that is *billion,* with a B, units of plastic packaging made in a single year. Given that plastic can take anywhere from 20 to 500 years to decompose, most of those plastic bottles are still intact, floating around the ocean waiting to degrade. In fact, that takeaway cold-brew cup with its plastic straw that you had two years ago is also still alive today, taking up space amongst the coral reefs and the marine life living there.
Of course, these facts may drive you to a place where you'd rather never repurchase a single serum, but thankfully, there *are* brands creating alternatives to the traditional wasteful packaging that is a detriment to our environment. Entering the beauty industry is a new form of packaging: blue beauty.
So what is blue beauty? In short, blue beauty brands make it their mission to use packaging that is safe for the ocean and safe for the environment (since sometimes these bottles end up in landfills). While green beauty focuses on gathering sustainable sources for the ingredients you put on your skin, blue beauty takes it a step further. Blue beauty uses biodegradable packaging, Ocean Waste Plastic, and easily recyclable materials, like glass and paper, wherever they can. Plus, the same way one who is keen on using green beauty products would never put a harmful chemical onto their skin, blue beauty brands make it their goal to create products with ingredients that won't cause damage to the environment.
Yes, it costs more money to create packaging that is safe for the environment than it is to put a shampoo into a rigid plastic bottle, which is why many large corporations are turning a blind eye to the unequivocal and evident statistics that show how harmful plastic packaging is to the environment. So, as consumers, we must be diligent about choosing to support the proper companies that do not use hard-to-recycle plastic bottles. As part of this, we also need to be mindful of supporting companies who "blue-wash" their beauty lines by donating a portion of their sales to ocean clean-up organizations yet still use materials that are damaging to the environment.