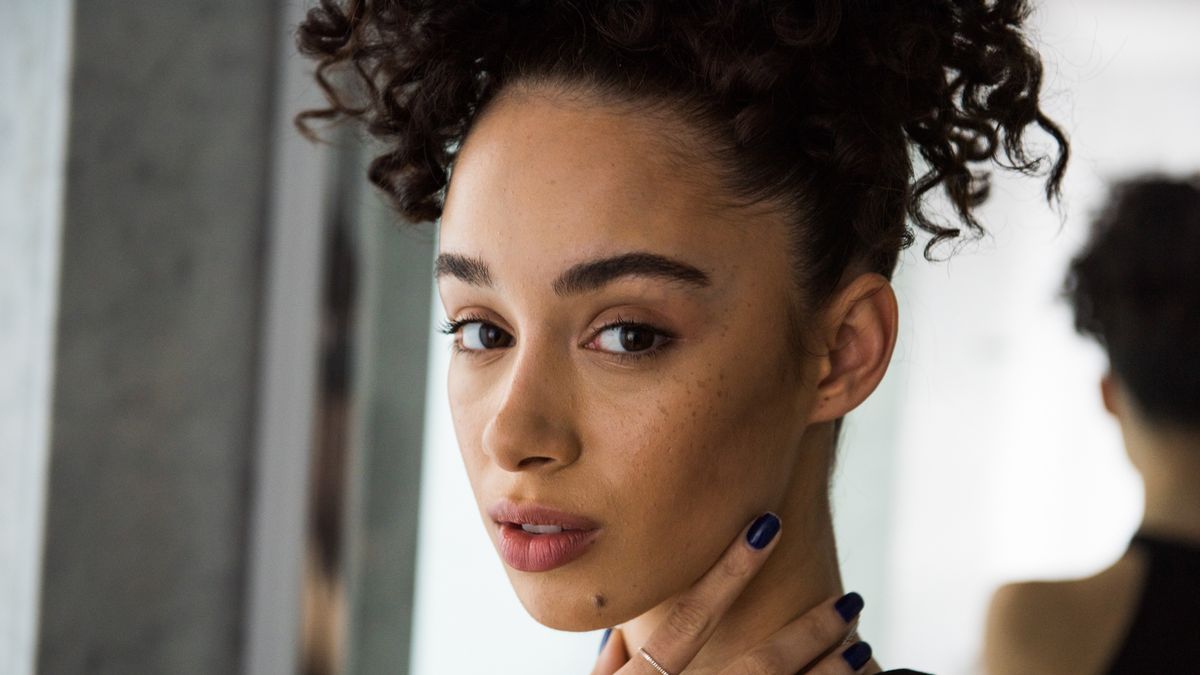 Shopping
We asked the experts to define five of the most common terms in the beauty industry.
---
The Push for More Clarity
Knowing all this, where and when can we see genuine industry regulation and substantial change brought on by the FDA? This is something that clean beauty activists like
Jessica Assaf
have been working on for years. "It's been the highlight of my career to watch 'clean beauty' shift from niche and understated shelf space to the cornerstone and future of the entire beauty industry," she says. "For the past decade, I've advocated for stricter regulations and quality standards that protect consumer health in an industry that is largely unregulated. In 2005, as a teenage activist in Marin County, California, I lobbied for legislation (SB484) that would require premarket safety testing and approval of products before they hit the shelves, and in the past decade I've also observed forward-thinking brands choose to self-regulate and redefine 'clean' as a precautionary act to protect consumer health and safety."
So how has the general ambiguity of these terms influenced the beauty industry in general and consumers' perception of products and the beauty ideologies they buy into? "The ambiguity of terms in the beauty industry is directly related to the ambiguity of our governing bodies," says Kim Walls. "Our regulations are outdated, insufficient, and essentially force brands to be misleading—or at least unclear—in many ways. Beauty industry marketers perform somersaults trying to figure out how to tell consumers the true benefits of their products without crossing over regulatory boundaries."
Where does that all leave us as conscientious beauty consumers? And what will the "clean beauty" industry look like in five years or so? According to Walls, "If Covid has shown us anything, it is that no one can successfully predict the future. We will always have unknown factors to push our boundaries. Beyond about two years, I think people who predict things and get it right are just lucky. Many people want to believe that the products they use to make themselves look and feel better won't hurt them at the systemic level. In my book, that should be true. Data to help us make smart choices is now more widely available, but so is social media hype. Resources like
The Good Face Project
are the best place to double-check safety and compatibility with your own body."
She goes on to explain that in the coming years, we will be able to identify and isolate the specific health benefits of plant nutrients, especially their phytochemical potential (aka their chemical structures). That means heightened effectiveness for the products you're buying. There will also hopefully be more clinical proof to back up product claims, rather than brands continuing to rely on historical data. "I'm excited about the fact that our scientific methodologies are developing quickly so we can quantify the wisdom of the ages, finally proving (and sometimes disproving) much of what our ancestors already knew," she says.
It's safe to say that when it comes to finding products that accurately represent these umbrella terms, it's wise to do your own research and listen to those that have accredited beauty authority in one regard or another. The beauty industry is vast, but being an informed consumer is your greatest tool for finding the products that work the best for your skin, hair, and nails.
Want more stories like this?
What Exactly Is Vegan Collagen—and How Can It Benefit Your Skin?
Wait—Did Your Favorite Fragrance Already Expire?
The Truth about Essential Oils in Skin Care