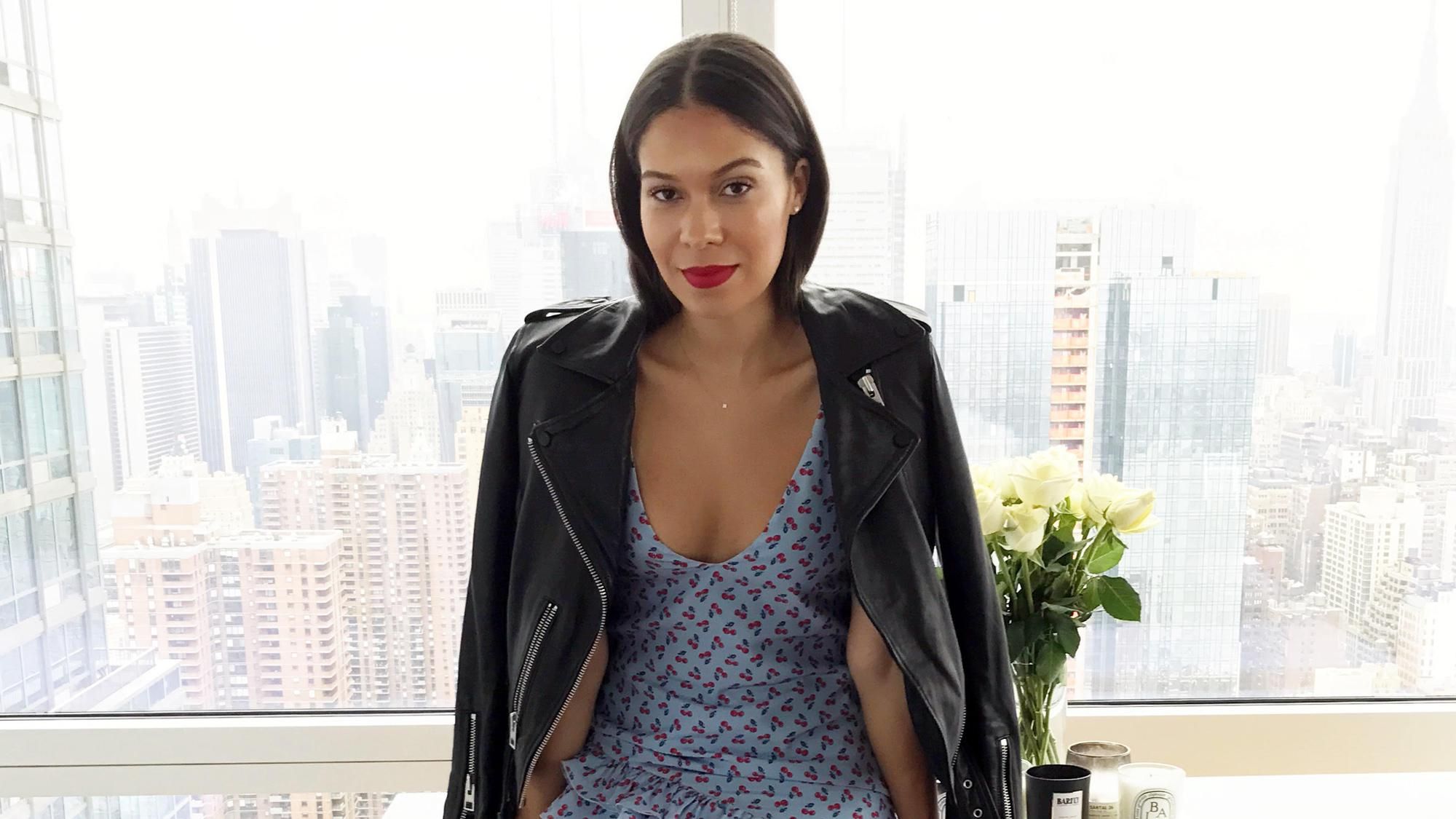 Fashion
First things first: Don't call it sustainable.
The thing about sustainable brands is that they don't actually exist. That's not to say the marketing jargon you're consuming at what feels like all the time is misleading you—well, not all of them, at least. In a nutshell: There are brands whose efforts are more eco-conscious than others, but simply existing as a fashion brand in an already oversaturated marketplace isn't particularly good for the environment. Alas, the fashion industry will continue to grow because public indecency laws do exist, after all. The silver lining is that consumers (you!) are becoming more aware of the negative impact the fashion industry has had on the environment. Brands are responding to this newfound awareness by providing transparency in their production processes and thus becoming more intentional and conscious of their part in this 400-billion-dollar industry.
The good news is there is a responsible way to take up space in this industry. Some brands are doing so by using exclusively recycled materials and avoiding plastic from every step of their production to their packaging. Others are producing fewer collections a year or releasing smaller batches to avoid waste. We're seeing direct-to-consumer brands manufacturing locally to avoid the fossil fuels that are a byproduct of air transport. Others are committing to 1% for the Planet. While some brands are just now implementing more sustainable practices into their process, others have launched brands with sustainability at inception. If you're a brand doing none of these things, keep reading. Below, five founders share how to launch a brand as sustainably as possible.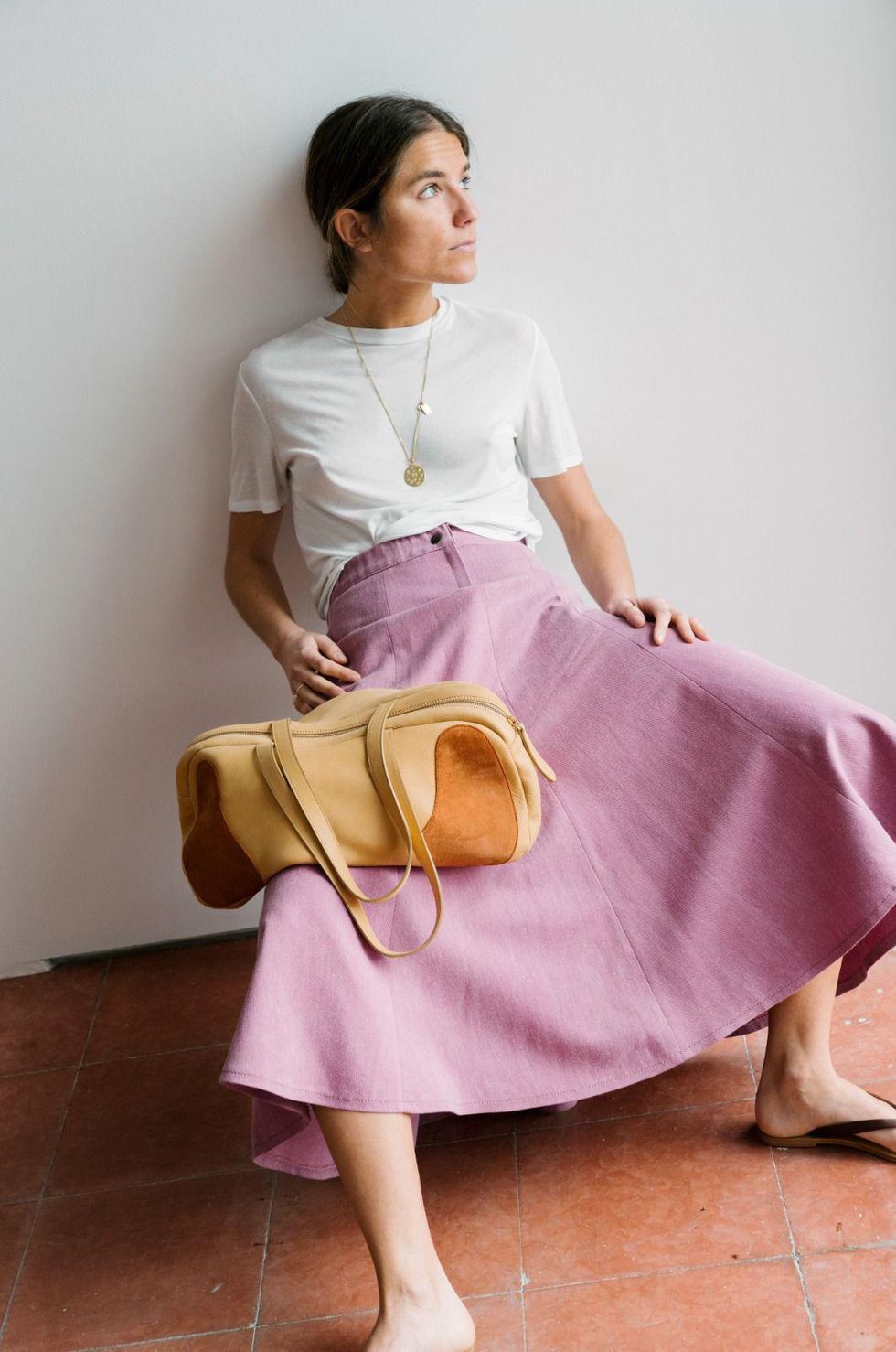 Photo: Courtesy of Gabriela Comella
"I think sustainability should be a status quo, not an added effort you only do for show. I mean, the best way to launch a sustainable brand is to get used to it from inception. In my case, I decided to produce my designs in Barcelona, working with local people to contribute to our industry and [using] leathers from Spain and the nearest countries (France and Italy), avoiding mobility and its footprint as much as possible. Regarding our leathers, we have used vegetable tanned leathers since the start, which is real leather tanned with natural pigments without chemicals. Last year we started a zero-waste collection, using scraps to produce belts and this upcycling collection, and that philosophy keeps growing. This season, for example, with our leather jewelry and some new bags coming in July. We still have many things to improve, and it's an exciting challenge. We are now changing our packaging for a recycled one, which was one of the things on our checklist."
Brittany Kozerski
Founder and Designer, Jade Swim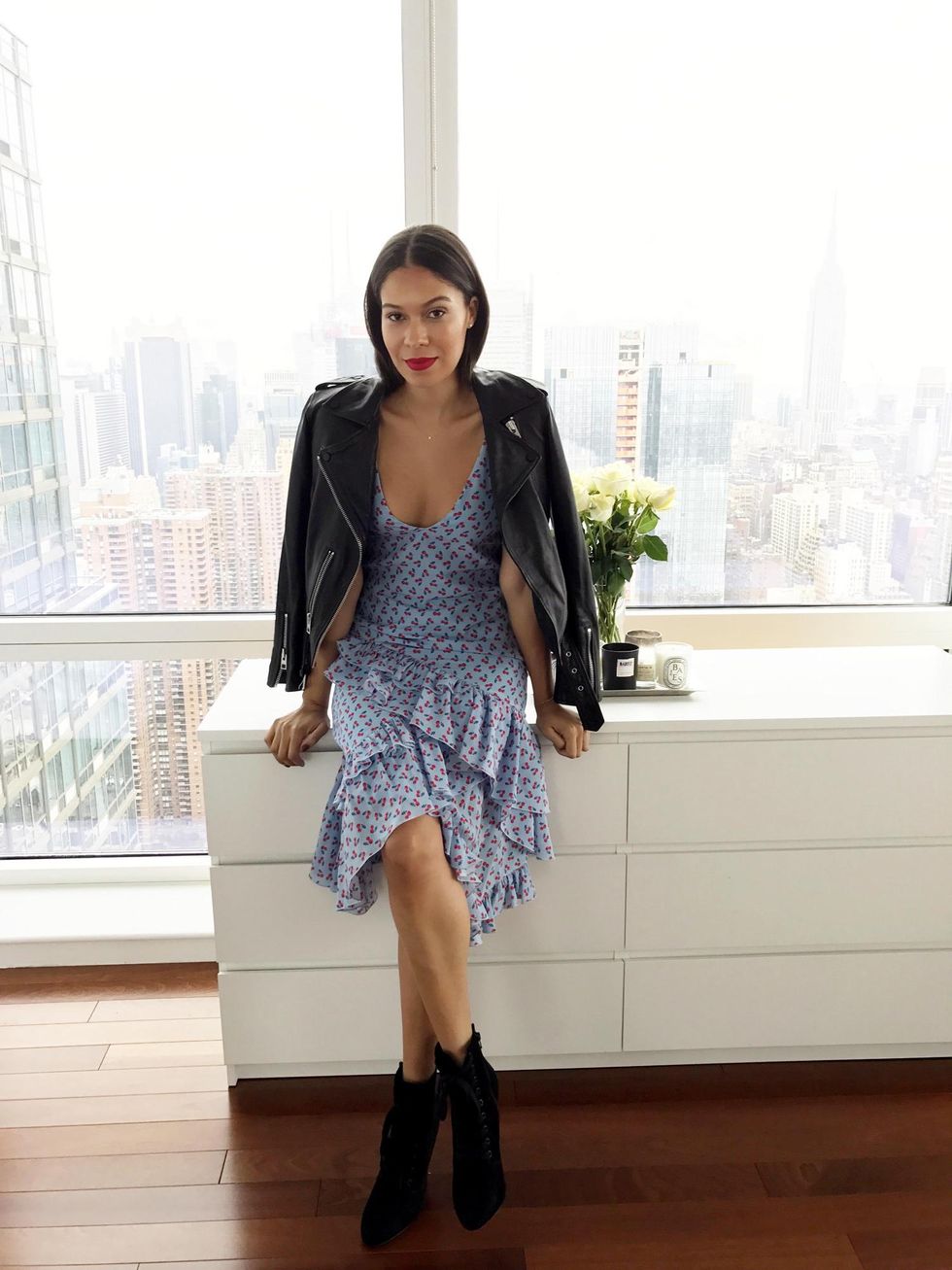 Photo: Courtesy of Brittany Kozerski
"Sustainability is a large focus for us at Jade Swim. From the start of the company, we have made the majority of our collections with recycled and Oeko Tex certified fabrics. We also have conscious production, where all products are made in the USA at a factory our team visits almost daily, ensuring that various initiatives [continue] to be followed, such as upcycling fabric scraps, working with local trim vendors, limited production runs with all retailer orders made to order instead of mass produced. On the packaging side, all e-comm and retailer orders are shipped in 100 percent recycled plastic or biodegradable bags as well as recycled boxes. We have compostable thermal labels and recycled plastic packing slip pouches, et cetera. Beyond all of our direct efforts, we are Climate Neutral certified, a partner with 1% for the Planet, and for every order a tree is planted through our partnership with the Eden Reforestation Projects."
Leah D'Ambrosio
Founder and Designer, Wol Hide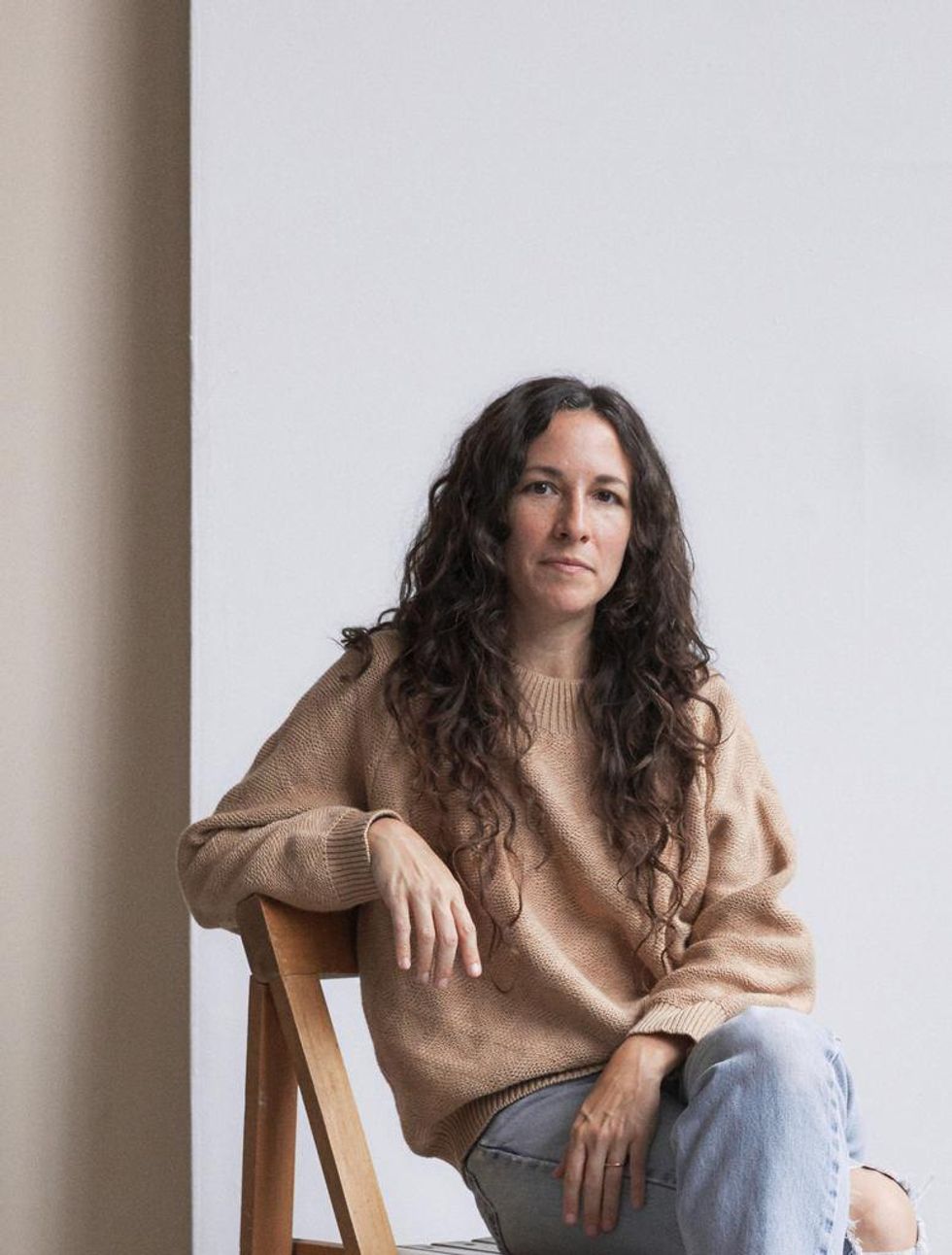 Photo: Courtesy of Leah D'Ambrosio
"Sustainable is such a broad term that means a lot and nothing at the same time. So I think it's really important to first figure out what that term means to you and your brand [and] set some guidelines of how you want to be a responsible brand. Then think about the big picture. Does it all make sense? If you're buying this amazing, sustainable fabric, where does it ship to and from in order to become a garment? How is it dyed? Is it treated? How are the workers treated along the way? You need to be willing to do a lot of research and digging to know the full process behind whatever you're making. And then ask yourself if that lines up with the guidelines you set up. Sometimes it's hard to get answers or attention from suppliers as a small startup, but it's important to set goals and always try to do better. Be transparent and honest with your customers."
Nuria Val and Gabriela Salord
Co-founders, Rowse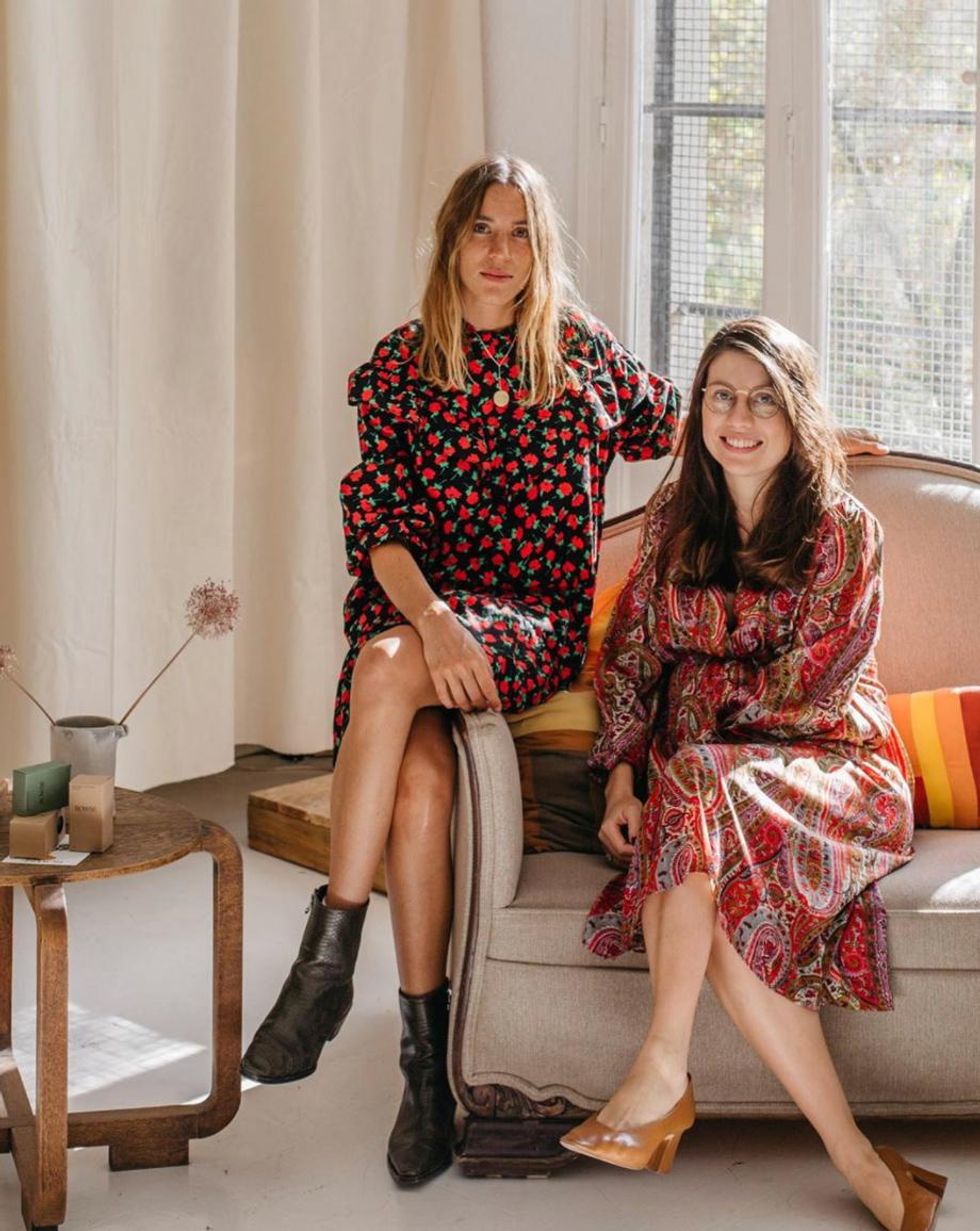 Photo: Courtesy of Rowse
"We founded Rowse based on the notion that we could create a beauty alternative that is kind to the planet and to ourselves. Until now, we have focused on sustainably sourcing the most powerful plant-based ingredients (oils, floral waters, clays, and powders) using techniques that respect the environment and local communities and transforming them as little as possible—from nature to your skin. But sustainability is a constant evolution that needs to be readjusted every step of the way. We advise anyone who wants to launch a sustainable brand to focus on creating value proposition and staying true to their vision."
Helena Sicupira
Co-founder and Designer, Prasi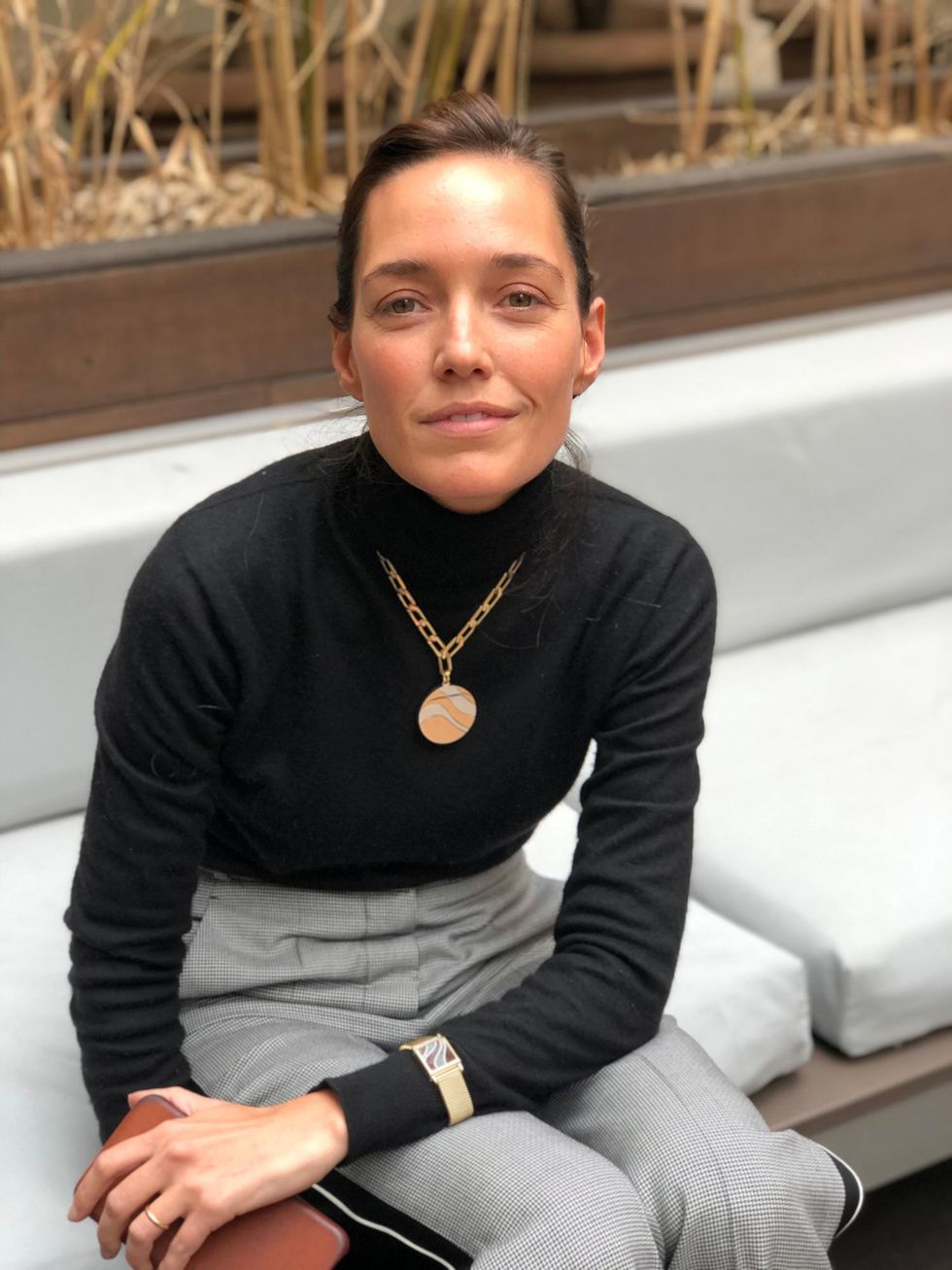 Photo: Courtesy of Helena Sicupira
"Being conscious of the materials you use is one of the most important factors in launching a sustainable brand. For example, 48 percent of all of our pieces are made from conflict-free or recycled gold, and 60 percent of all pieces carry conflict-free diamonds. In some Brazilian factories, this practice is still new and we are helping them to meet the correct requirements. My co-founder Mariana Prates and I aspire to increase this percentage year by year. All of our certificates and cards are made from recycled paper. We are always looking for ways to give back to our community. We are also a zero-waste brand. The packaging boxes are made entirely of sustainable silk inside and out. Our handmade silk will be recycled from cocoons with small imperfections not used in industries. All silk production is ecological because it has no commitment to chemicals or mulberry fertilizer. The structure of the packaging is also made out of recycled cardboard."