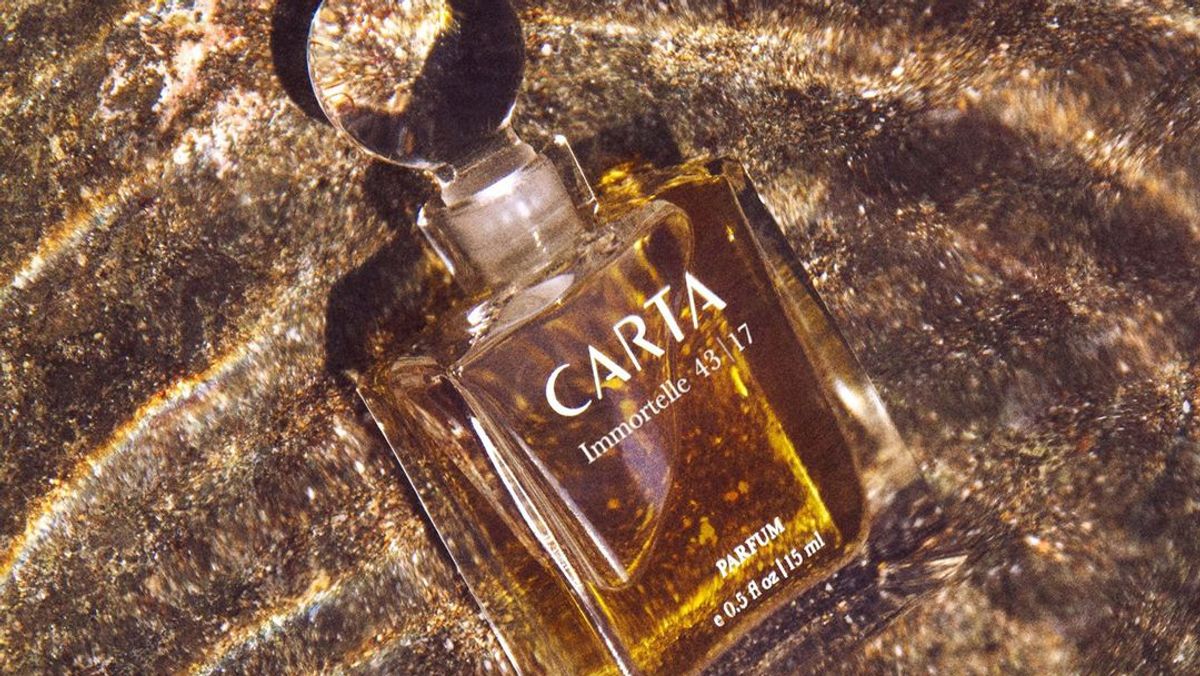 Beauty
The power of scent memory is real.
As the proud child of two Yugoslavian immigrants, I grew up visiting my family in Croatia during the summers. It's one of the most beautiful places to go swimming, hike, and learn some farming techniques that I would never have witnessed if I had spent summers in New York City. But the thing that still leaves me in awe about this place is its scent. Whether it was waking up early in the morning to watch my uncle herd sheep through a mountain, or harvesting grapes in my grandfather's vineyard, the flavors of the land and sea continue to captivate me, even though I live thousands of miles away.
So when
Carta
released their Immortelle 43|17 fragrance, I was shocked to discover how much it reminds me of my summers in Croatia. My family's house is situated at the base of the largest mountain range, Velebit. It's a place where the mountain meets the sea, and the briny salt aroma mingles with the musky flowers and shrubs, a smell that always leaves me with a heady high when I feel like exiting the valley and trekking up the mountain. One of the scents I always loved was that of the
smilje
plant—also known as
Helichrysum italicum,
or immortelle. It has a robust, earthy aroma with notes of toasted honey courtesy of the near-constant sunlight it receives. Whenever I arrive in Croatia, one of the first things I do after unpacking my luggage is grab some
smilje
, along with other plants and flowers, make a bouquet, and place it in my room.
In fact, Carta founder 
Heather D'Angelo
revealed to me that she created the scent based on her honeymoon trip through the Dalmatian coast of Croatia. I was pleased to see that our country was getting some much-deserved recognition not for our national soccer team or our most popular beach party spots, but rather its beautiful natural aromas, and specifically, the immortelle plants that grow along the coast.
---