Angela Stevens Is Celebrating Black Hair In and Out of the Salon Chair
The Emmy Award winner is charting her course to build a beauty empire with inclusivity at its core.
Beauty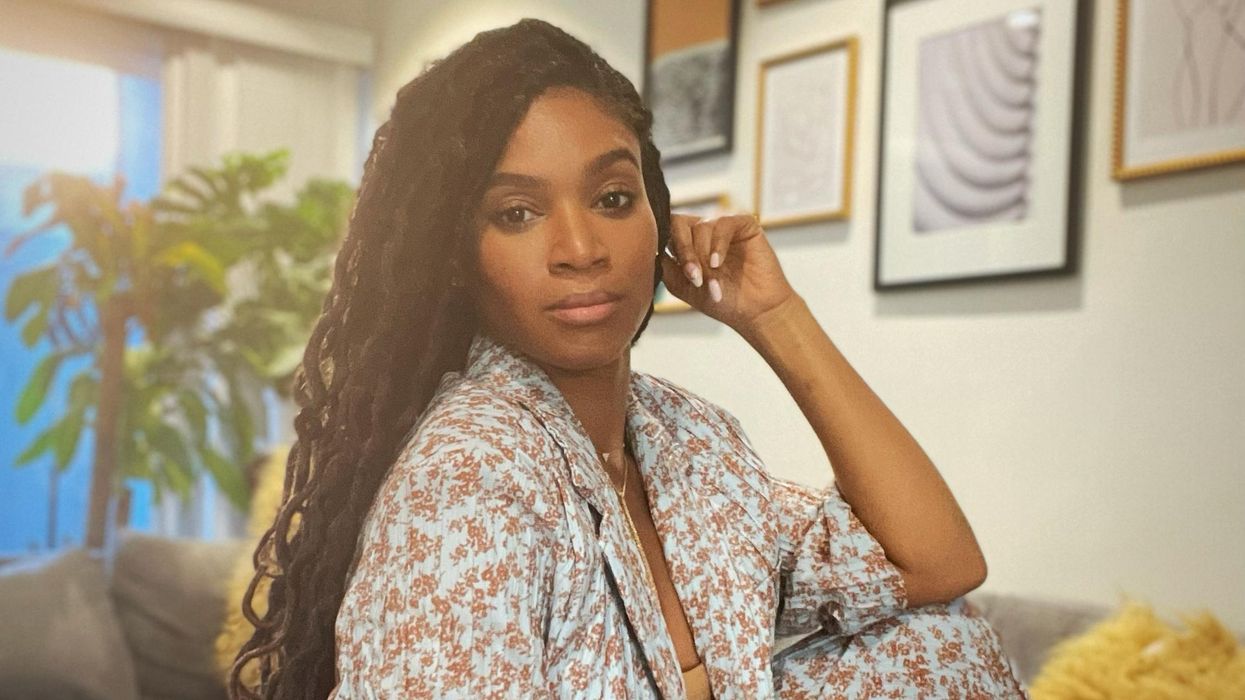 For Angela C. Stevens, hair is a conduit for self-expression. With each client, the Emmy Award–winning hairstylist seeks to celebrate the versatility and infinite possibilities of Black hair. From experimenting with her dolls as a child to styling celebrities like Lupita Nyong'o, Keke Palmer, and Eve, the Chicago native has sought to change the conversation revolving Black beauty at each step of her ascent.
And her approach goes beyond the styling chair. She's the author of The Pretty Curls Club, a series of children's books aimed at empowering Black girls to love and understand their hair. Then, when the pandemic forced stylists out of their salons, her focus shifted to Conscious Curls, a texture-inclusive line of extensions and wigs.
Ease is embedded into Conscious Curls' DNA, dispelling the misconception that textured hair is overly complicated to maintain. "Conscious Curls is specifically for the girl on the go who wants to find quality hair textures that look like her hair," she tells Coveteur. "We provide a lot of education on how to create a look in 15 minutes or less. And just giving women the option to feel confident but not feel like they have to spend three or four hours to achieve a look that they see on Instagram." Online, she's also pivoted to teaching, with how-tos for stylists on furthering their technique and growing their following.
Ahead, Stevens takes us beyond the social media grid and into the behind-the-scenes reality of staying creative, hopeful, and agile as a Black beauty entrepreneur.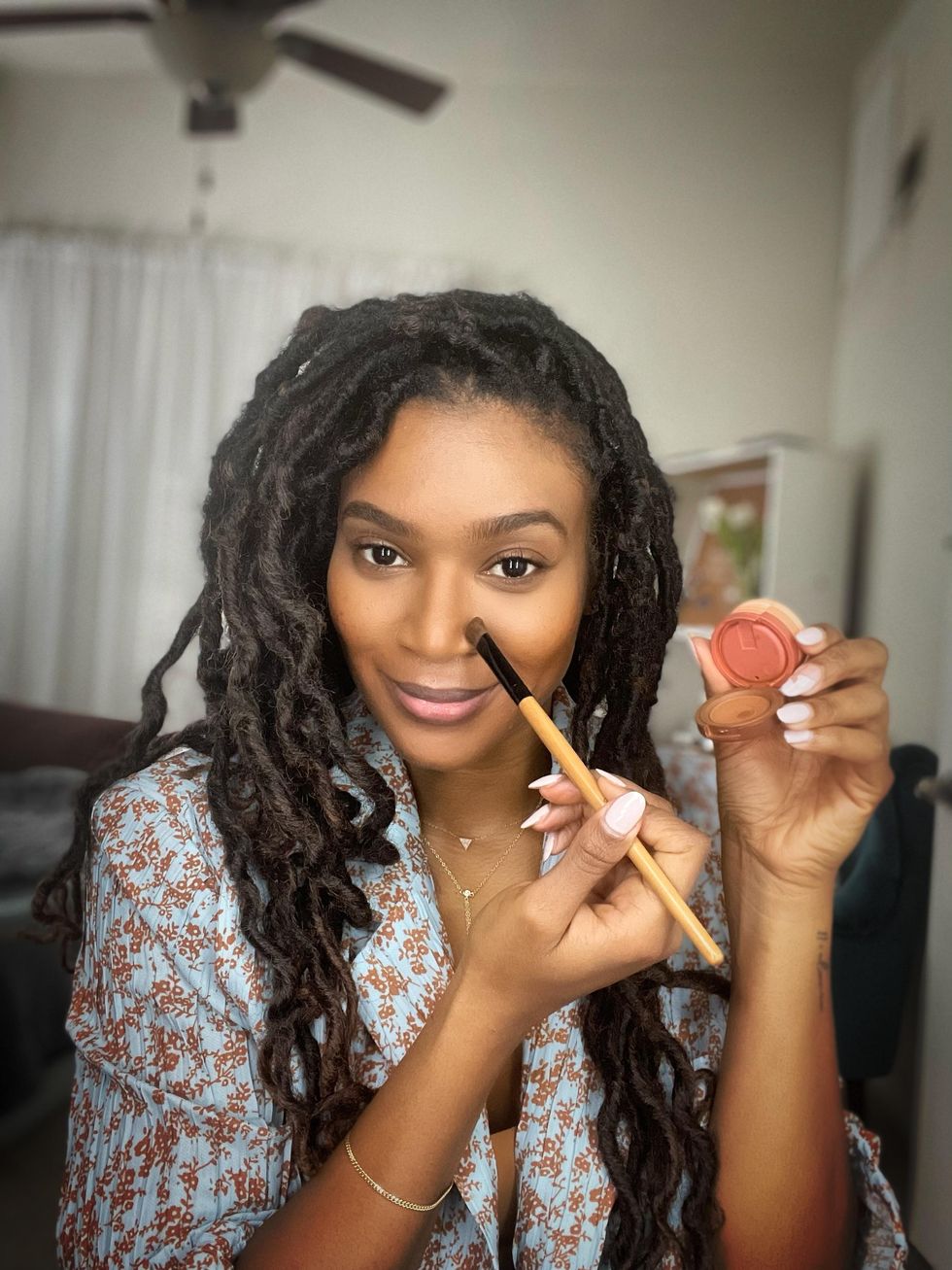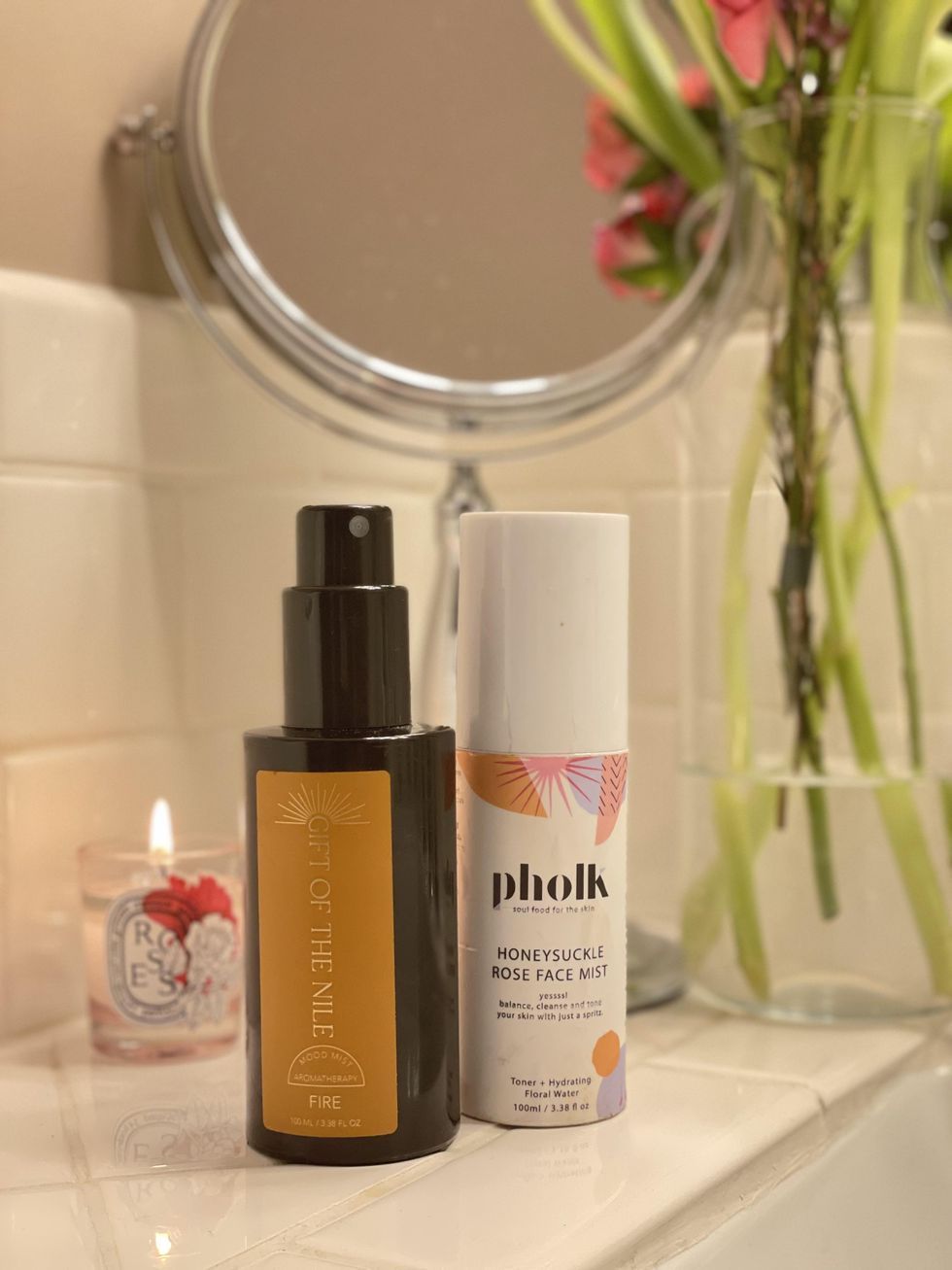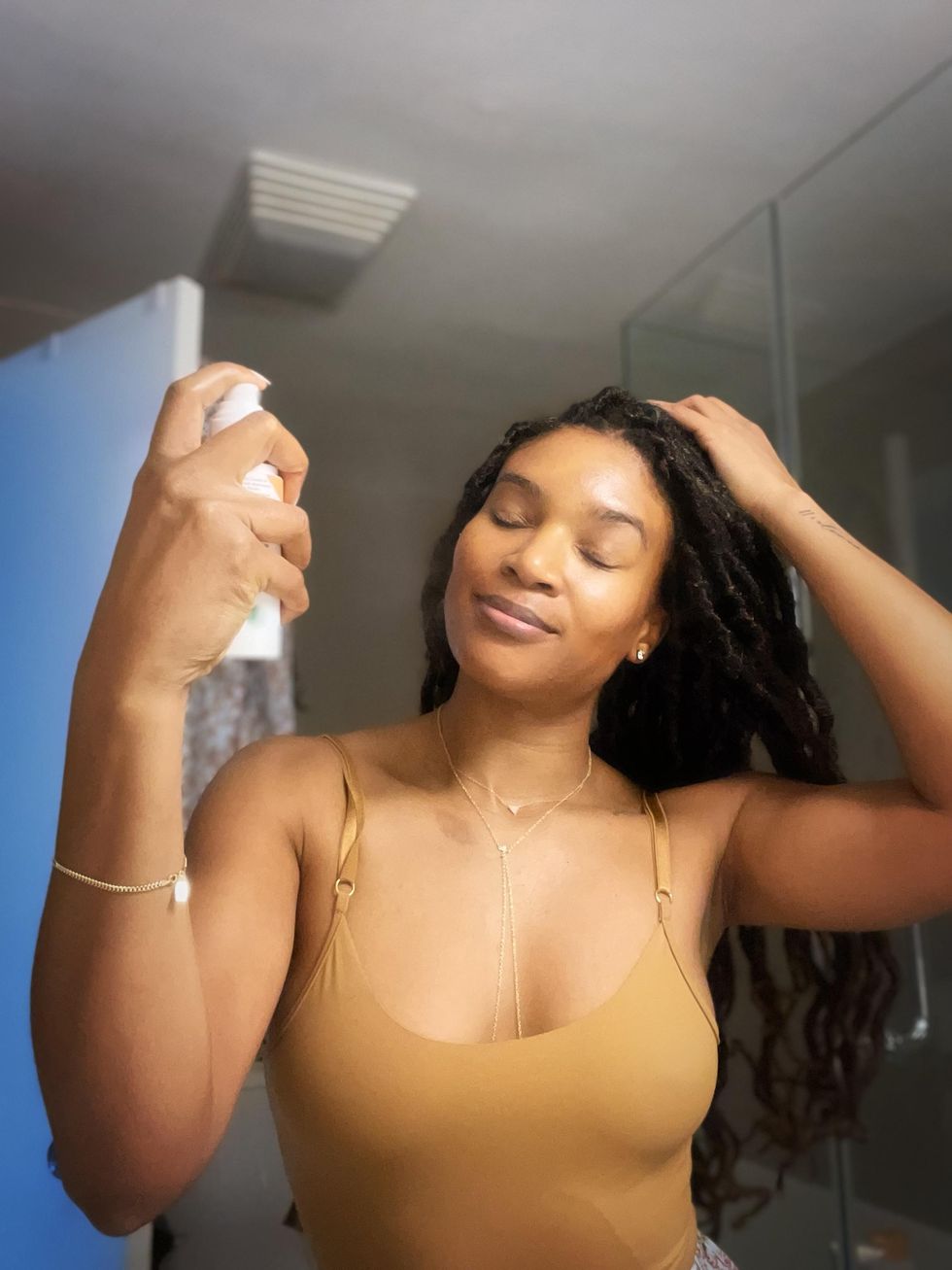 How have you managed to stay creative during the pandemic?
"Free time gives you creativity. Once you get past the stress of what's going to happen and once you move out of the phase of worrying, then there's just so much more time. I've never had as much time in my life to just think. So, everything from just going on a walk with my dog to having a really insightful conversation with a friend that I may not have spoken to in a while to discovering new products that I never got a chance to play around with, all those things have kept me inspired despite the uncertainties going on in the world."
How did your experience working in a salon shift?
"At the beginning of the pandemic, we were forced to shut down the salon that I had. Then, there was a brief reopening period, and during that period, I went back to my salon, but it just didn't feel right anymore. It didn't feel good to me. So, I closed the salon, put everything in storage, and took out just enough things that would allow me to create a small at-home salon. I completely minimized the number of people that I was taking—it was just a lot of close friends and clients.
"I put a lot more of my focus into e-commerce and releasing products that I could ship out. I never really got a chance to focus on my business in that way before. [This time] really helped me establish e-commerce as my main source of income versus my secondary source, like in the years before."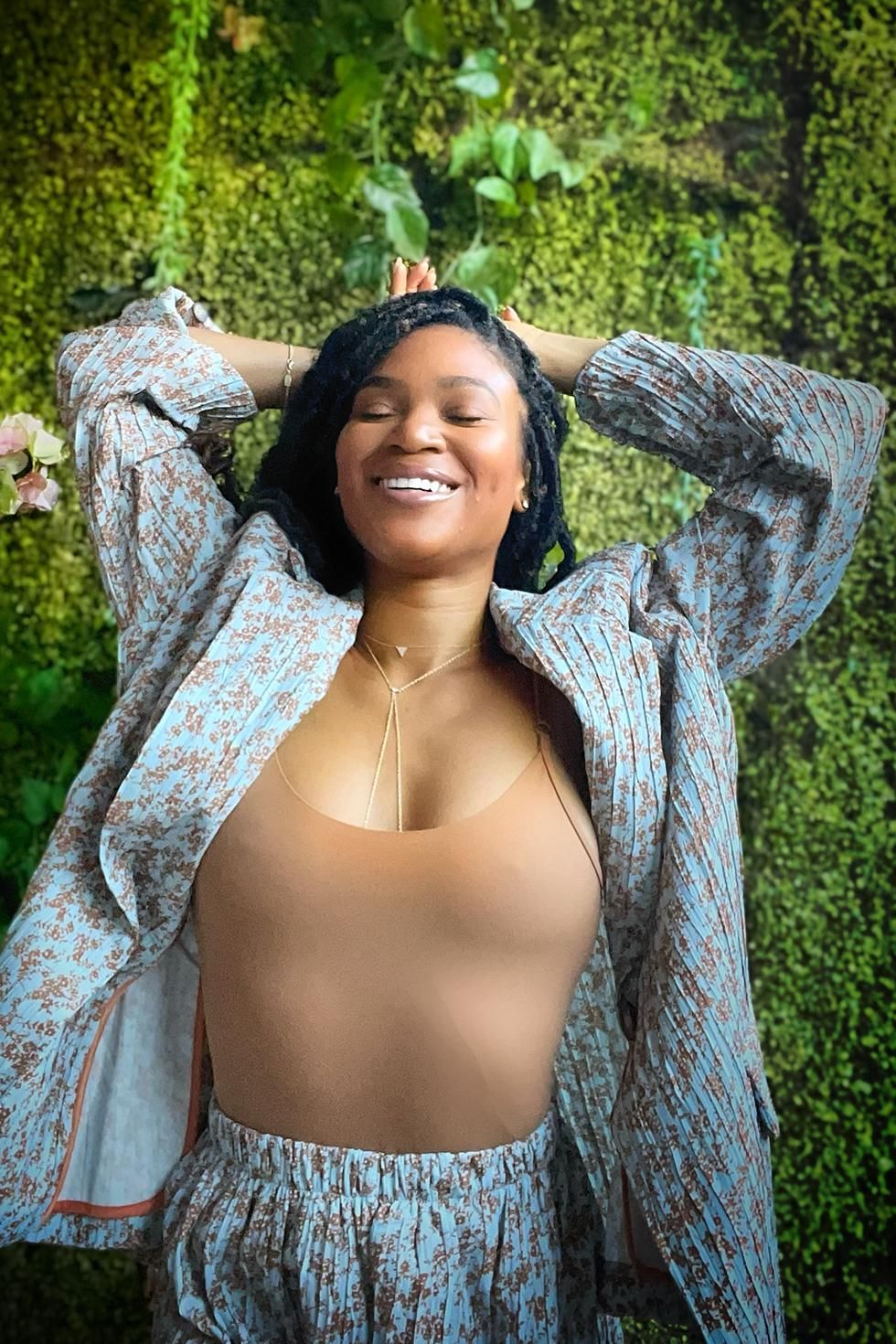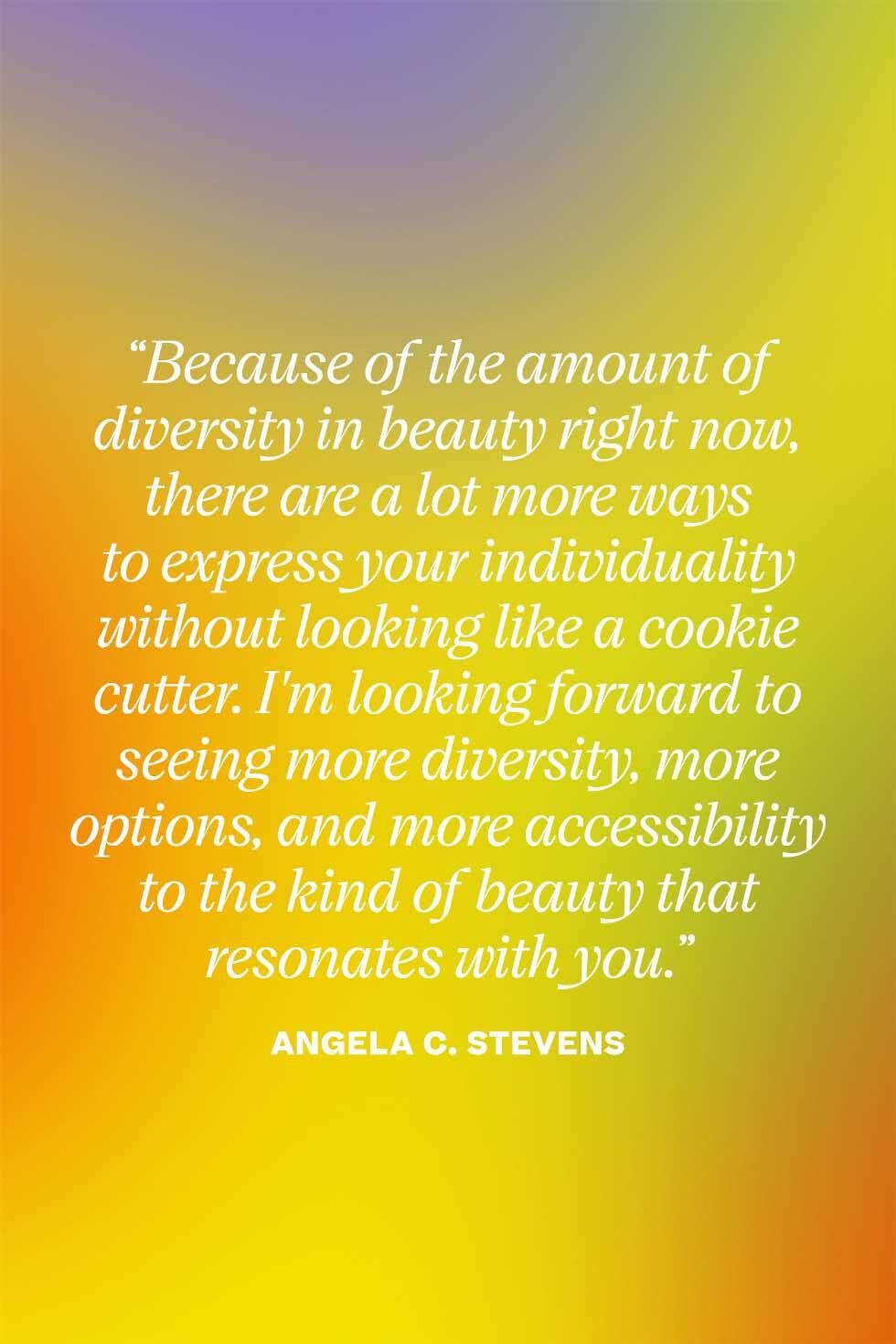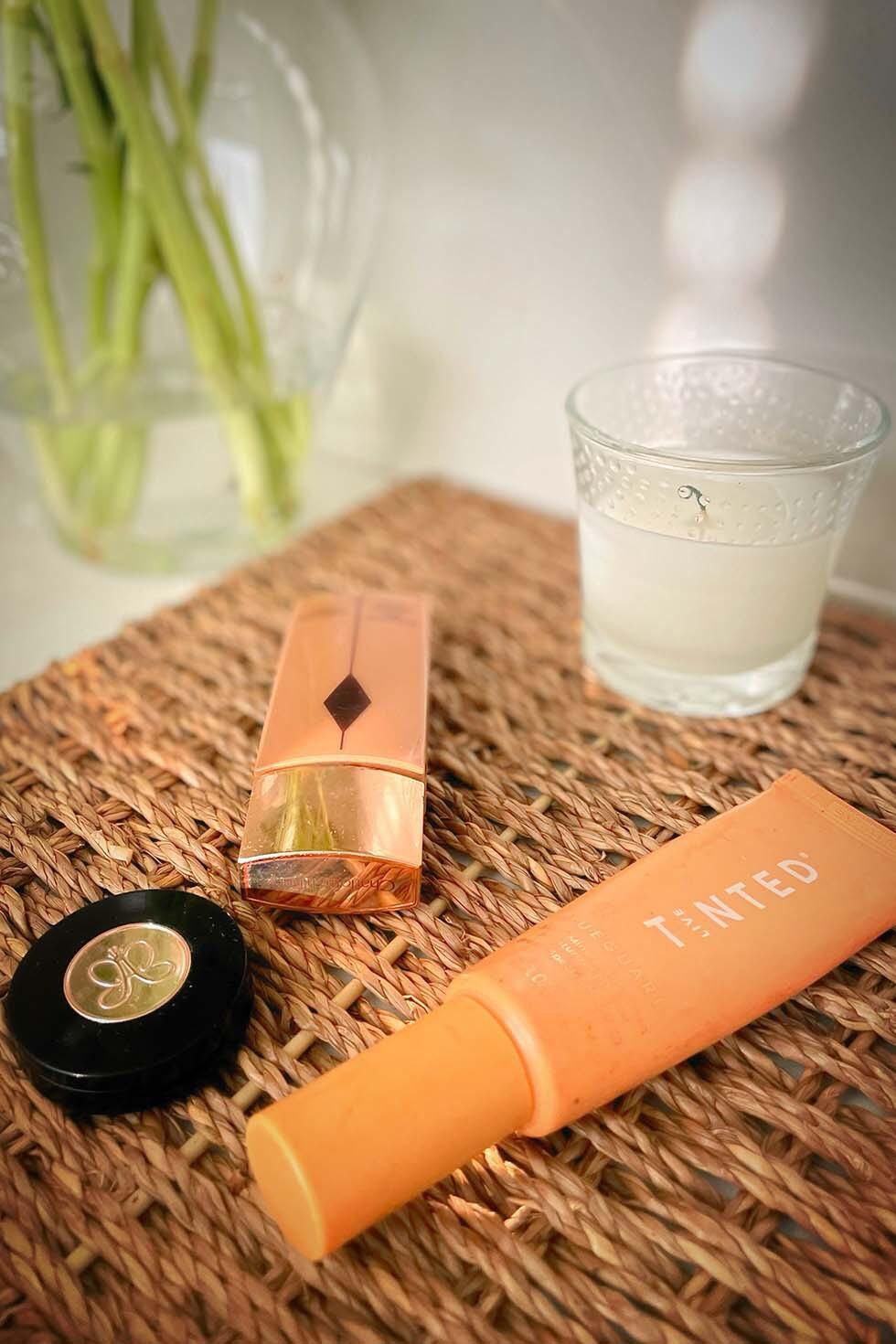 Has your approach to home decor shifted throughout the pandemic?
"I've definitely been a lot more focused on flowers, candles, and crystals. I've been really focused on creating a space that's peaceful. I have all soothing colors in my space—there's nothing super bright and edgy. Since I spend a lot more time here, it's been all about making my home a really peaceful environment.
"I'm still transitioning my space because it acted as a home office for a while. Then we got a new location in August. I have my whole house back again, so I'm really happy about that. So, now I'm making my space feel more homey again and less like a work-from-home space."
Where do you feel like beauty is going to go in 2022?

"It's hard to predict because we're in such unprecedented times, but I think beauty is becoming more accessible. There's less secrecy around how to obtain a look or where to get a product. People are looking for more practical ways to make themselves feel beautiful.
"And because of the amount of diversity in beauty right now, there are a lot more ways to express your individuality without looking cookie cutter. I'm looking forward to seeing more diversity, more options, and more accessibility to the kind of beauty that resonates with you."
Shop Angela's Essentials
"This is great for detangling, and it keeps my hair really soft—plus, I love the scent. It's good for when I'm doing protective styles like braids."
Cantu
"This is amazing for covering grays and making thin areas look a little more dense. It's also great for correcting the color on a wig if the roots aren't dark enough or if the transition of color isn't very smooth. It's really lightweight, and it smells amazing, too. A total must-have."
Oribe
"This is a classic. I've been using it in the salon for at least 10 years. It does wonders for curly hair, relaxed hair, or extensions. It just helps to bring the hair back to life and give it whatever it needs, whether you want to do a smooth look or you want to accentuate the curls."
Nairobi
"For smoothing and controlling the hair, I prefer a cream like this over a gel. Anything water-based is going to make the hair revert, but with paste, as long as the hair is straightened, it just slicks and stays—it's amazing. I carry this in all of my kits and my bags."
Amika
"I love that this is really hydrating but not super oily. I've been using it a lot."
Augustinus Bader
"This is such a nice, light facial mist. I use it to give me a little extra hydration during the day. It's amazing."
Pholk
"My facialist makes this Vitamin D3 oil. I like to use this on my face every day along with a few shakes of my Vitamin C powder from Versed."
Tina K Skin
"I use this to set the tone in my room. There are four different scents, each based on the elements—fire, water, air, and earth. They all smell amazing, but they each have different vibes, so you can spray it based on the intention you want to set in your room."
The Gift of Nile
"For my eyebrows, I use Glossier's Boy Brow and this. I set my brows, brush them up, and then once they dry, I use this powder to fill in the areas I need. I always get compliments on my brows when I use this combo."
Anastasia Beverly Hills
"We make a wooden paddle brush, and it's really good for detangling and smoothing. It's also great for generating circulation on your scalp when you want to give yourself a massage—it's one of my favorite brushes ever."
Conscious Curls
"I really like this larger iron. A lot of companies don't make irons with the bigger plates anymore, but I like a bigger plate for curls, especially when we want a looser, more voluminous finish."
Kosa