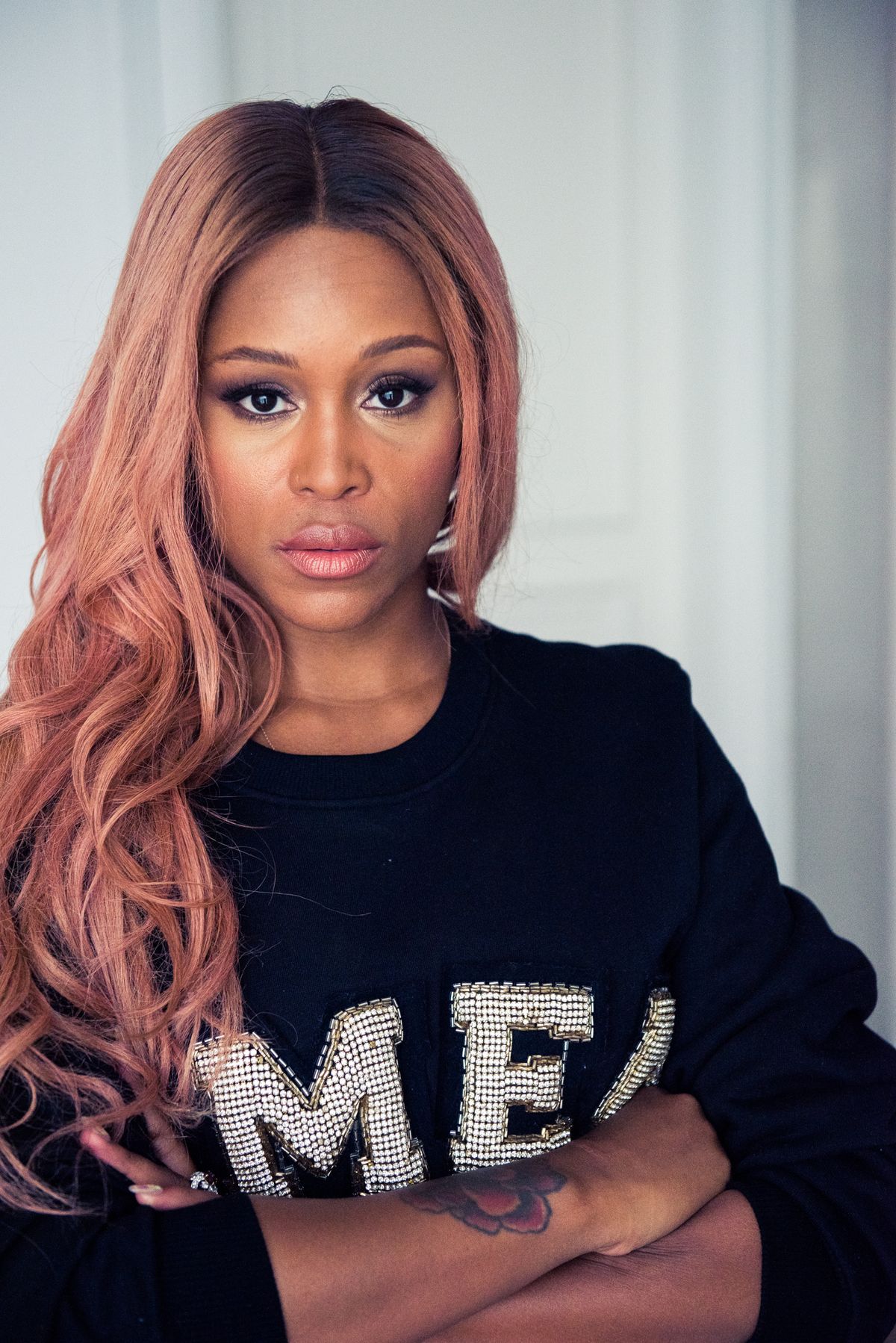 Closet
Now let that blow your mind. New York.
Alicia Cesaro, Lexy Rose Boiardo, Nico Bocale
When you mention you're interviewing Eve (yes,
the
Eve—legendary hip-hop artist and the reason why "Let Me Blow Ya Mind" was your unofficial theme song of the 2000s) most people immediately reference her
tattoos
. Two in particular—the now iconic paw prints sitting pretty across her cleavage. So of course it's your journalistic duty to inquire about said tattoos first and foremost. Which we did, when we had the chance to sit down with the artist fresh off the first night of her tour with Gwen Stefani. Between
Pokémon Go
, Eve and Gwen Stefani collaborating again, and the newest
Bourne Identity
film, it's easy to forget which year it is. And we don't hate it. It seems neither does Eve; after a hiatus which included marrying and settling down with her husband and French bulldog (his cuteness all below for your viewing pleasure) in London, the artist is more than excited to be back at it again. As the singer and actress posed for portraits and changed outfits (with her
iridescent manicure
as the constant focal point) she filled us in on all that and more. Like how those paw prints (which, by the way, she got on a dare) are now a part of her as much as any appendage, what it's been like finding and supporting a cause she's truly passionate about as an ambassador to 
Malaika
, and her words of advice for aspiring artists trying to make it in a music industry that's completely changed. From a woman who gets life advice from the likes of Queen Latifah and Snoop Dogg, we'd take her word as good as gold.