Stylists Share Their Favorite Black Hair Moments Throughout History
Larry Sims, Kendall Dorsey, & Lacy Redway speak to the beauty and significance of Black hairstyles.
Hair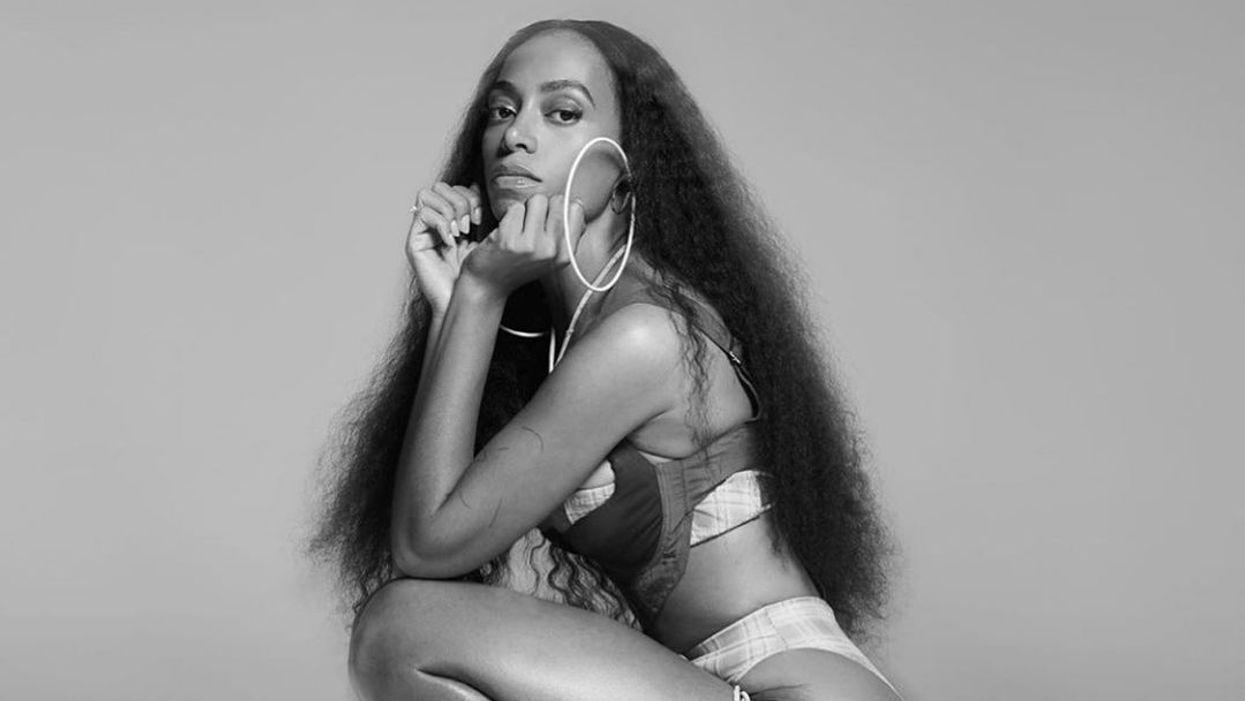 In the spirit of Black History Month, it's only fitting that we discuss (and celebrate) the complex history of Black hairstyles. Black hair is multifaceted and rooted deep within the DNA of Black identity. Highly symbolic, it is not only an important form of self-expression, but is also connected to the socio-cultural aspects of our history—a practice that dates back to traditional African societies in which hair indicated everything from your age and religion to social rank and marital status. This shapeshifting ability remains a crucial part of modern Black culture and has led to countless iconic moments throughout history in the United States and worldwide.
As early as the 1600s, braids, cornrows, and plaits were used as a way to tame and maintain Black hair (as hot combs, oils, and natural hair recipes were lacking at the time) when slaves worked the plantation fields. The French invented hot combs in 1845, and they arrived in America in 1880 (15 years after slavery was abolished) as a means to straighten and "tame" Black curls and coils—this is when the term "good hair" entered the American lexicon.
In the early 1900s, Madam CJ Walker and Anna Turbo Malone kicked off the Black hair-care boom, making products designed specifically for highly textured hair—businesses that would eventually make them both millionaires.
The year 1930 saw the exile of Hailey Selassie, crowned Emperor of Ethiopia, and as a sign of respect, guerrilla warriors vowed to not cut their hair until he was freed. Over time their hair became matted and formed long locks. Coupled with their feelings of dread and fear, the term "dreadlocks" was born.
In 1954, George Johnson created the Ultra Wave Hair Culture for men and women. Nine years later, in 1963, award-winning actress Cicely Tyson wore cornrows in the show
East Side/West Side
as an ode to Black hair prior to slavery. The moment was significant, as it demonstrated how beautiful Black hair was without needing to conform to straighter, more Eurocentric styles.
In 1968 Diahann Carol starred in the television series
Julia
and sported smooth curls that Black women soon adopted in professional settings. But it wasn't until the civil rights era in the 1970s when key figures such as Angela Davis and Malcolm X ushered in the new wave of freedom regarding Black hair. The birth of the Afro was symbolically, politically, and culturally tied to the idea of Black self-love, intellectual historical knowledge, and Black power.
These styles continued to shapeshift into the late '70s early '80s with the Jheri curl and high top fade, adopted by men who often buzzed African symbols, logos, or partners' names into their scalps—a new means of self-expression via their hairstyles.
The '90s saw more significant hair moments in the entertainment industry, like when Halle Berry famously debuted the short and straight style in the 1992 film
Boomerang
and Janet Jackson's braids in the 1993 film
Poetic Justice
. Artists like Aaliyah introduced long weave extensions, while Lisa Bonet and Lauryn Hill styled Afrocentric dreadlocks.
In the 21st century, we're seeing more
natural and traditional hairstyles
on the covers of major magazines and on the red carpet (although Zendaya's dreadlocks at the 2015 Oscars sparked racist comments from the
Fashion Police
host, Giuliana Rancic).
While the beauty industry has long overlooked traditionally Black features in favor of European ideals, the transformative nature of Black hair has kept our history alive, and it continues to prove just how significant these moments and hairstyles are on American culture as a whole.
That's why we decided to reach out to some of the beauty industry's leading Black hairstylists to hear about their favorite moments in hair history, as well as learn a few childhood memories and the products they can't live without. 
---