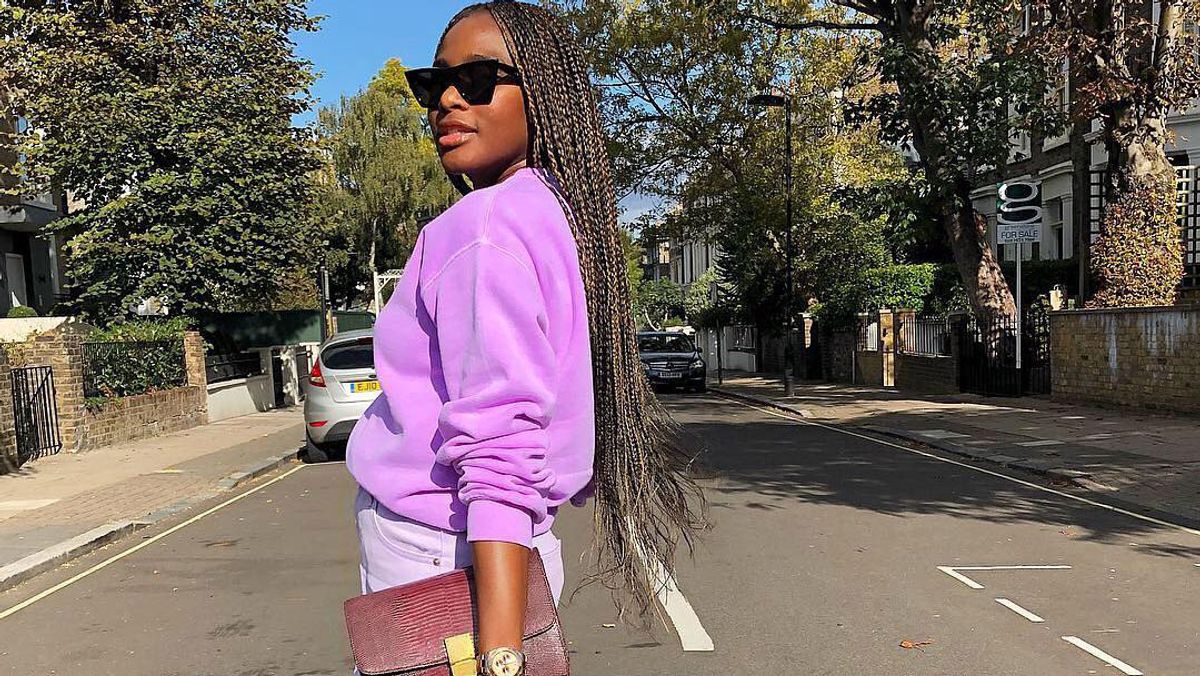 Fashion
In case you're tired of tracksuits.
Graphics
Stacey Toth
If you've fallen into the same pandemic-induced style rut that we have, you are likely confined to a few hero items: sweatshirts, sweatpants, leggings, etc. When you wear them all together, the combination is dripping in informality. Luckily, you won't have to stop wearing said items post-pandemic, you simply have to change
how
you wear them. A quick switch-up of the styling allows the wearer to extend the life of these seemingly mundane items by donning them outside the context of loungewear.
For the purpose of today's styling exercise, we are specifically examining a crewneck sweatshirt, which we all have in our closets. Though you may be wearing yours with coordinating track pants these days, the comfy classic does not necessarily have to be relegated to a sweat suit. As the sweatshirt is such a casual item, you'll notice each of the looks we've rounded up has counteracted its relaxed nature with a more polished element. Whether that's in the form of a handbag, a pleated skirt, a loafer, etc., this contrast is key in dressing up the item in question. Continue scrolling to discover how you can work a sweatshirt into your ensembles outside the context of loungewear.
Pleated Mini Skirt + Loafers
---
Embrace your inner high-school student and opt for a pleated skirt with a mini hemline. The addition of the loafer adds the perfect amount of polish to this youthful ensemble.
Play with your proportions by contrasting a boxy sweatshirt with a skirt cut in a slim silhouette. Keep it tonal to make sure your eyes focus on the shapes.
If you're ready to experiment with color, this purple tonal look is bursting with sartorially induced happiness. We love the addition of the polished handbag in a slightly darker shade to intensify the color combination.