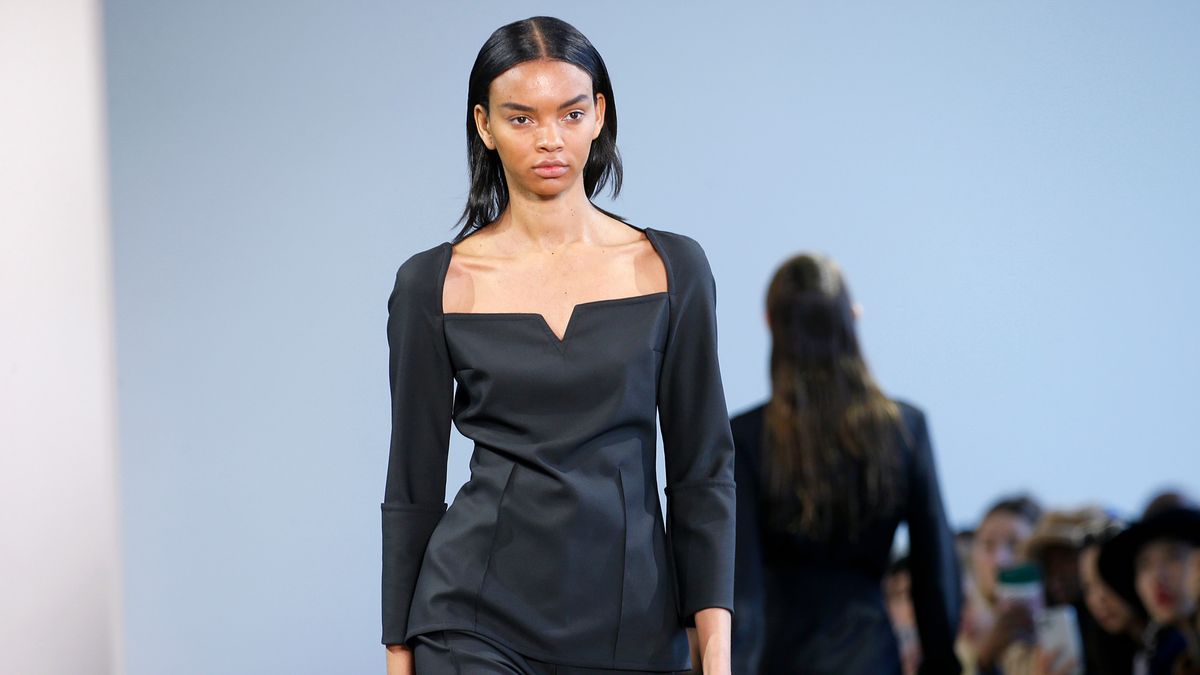 Fashion Week
Because right now—more than ever—we're trying to shop smart.
It's a pretty well-known fact that you can trace most current trends to previous versions that designers have reimagined—big sleeves cycle in and out of fashion, decades like the '70s come back for a season in full force, and the pendulum swings between ostentatious maximalism and understated minimalism. Before we had the Olsen twins' The Row—whom most (including us) currently consider the ultimate minimalist—fashion often pointed to Phoebe Philo's Celine, circa 2010, as the heyday of minimalism, playing with new proportions and volume that epitomized modern style. However, this was not the first time we saw minimalism have a major moment. About fifteen years before that, '90s designers like Helmut Lang, Calvin Klein, and Jil Sander were championing the same simple ideas, albeit in a slightly different fashion.

In backlash to the loud fashion of the '80s, '90s minimalism was much more cognizant of the body. The pared-down silhouettes emphasized long, clean lines—sheath dresses and skirts that draw the eye vertically, up and down. Today, our t-shirts are boxy and oversized. In the '90s, they were fitted and body-conscious with sleek crew necklines. There were straight-leg trousers and streamlined blazers. Color palettes often sat somewhere on a spectrum between black and white beside a few unassuming pastel shades. We first saw some of these shapes gaining prominence with the popularity of designers like Daniel Lee's Bottega Veneta and Scandinavian brand Toteme, but they were out in abundance on the fall '20 runways.


---
Not only is the look itself chic, but shopping the trend is a practical venture—the purchases simply won't date. The pieces, individually, are smart investments that transcend seasonality. A simple sheath midi skirt can later be paired with a new, trendy blouse. A basic t-shirt is a layering piece for life. So, while we may not be too focused on what we're wearing these days, here are pieces that will be wearable two months from now, six months from now, maybe even years from now.



Shop our favorite '90s minimalist-inspired pieces: