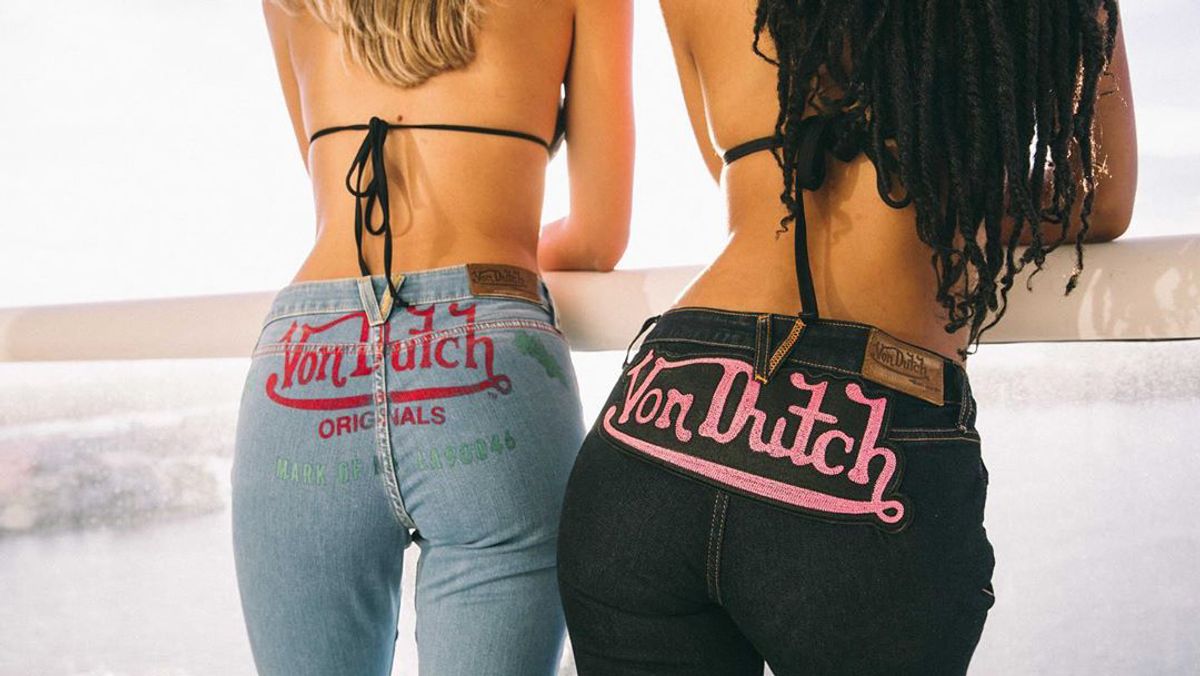 Trends
I'll take a Juicy Couture tracksuit and a Von Dutch trucker hat, please.
Ah, the early 2000s, an era characterized by flips phones, dial-up internet, tabloids, and, of course, memorable fashion. That moment in fashion surpassed trends to create
iconic
styles still instantly recognizable to this day—Juicy Couture tracksuits, Von Dutch trucker hats. The
trends
of the era crept in by way of handbags, too—the Fendi baguette, the Dior saddle—and have since been emulated by Kim Kardashian's velour ensembles at
Skims
and terry-cloth separates just about everywhere. Though this is a common trajectory for the fashion system, you don't often see the original brands themselves making a comeback alongside the trends. So, we wondered, why are the early aughts so relevant today?
For Juicy Couture's 25th anniversary (feel old yet?), the brand is releasing a capsule collection paying homage to the brand's most iconic styles, which all seem exceedingly relevant to our current lifestyles. Alexandra Taylor, SVP of marketing of Authentic Brands Group, who has worked with Juicy Couture for eight years, explains that "in the early 2000s, comfort was king, with the rise of modern athleisure and the evolving dynamic between fashion and function," two words that seem to correspond today, much more than they have in prior years. So many of the era's styles are rooted in function and comfort: a Juicy Couture tracksuit, a Puma sneaker, a Prada nylon bag.
Online resale platform Vestiaire Collective has seen a surge in Y2K-era vintage styles, with a +197 percent increase in sales of
Nike Air Force 1s
over the last year, and a +100 percent increase in searches for the iconic
Louis Vuitton x Murakami
collection at the height of quarantine this summer. Celebrities and influencers like Bella Hadid, Rihanna, and Sofia Richie have ushered in the trend, posing as the modern Hollywood "it" girl equivalents to the OGs: Lindsay, Paris, and Britney.
---