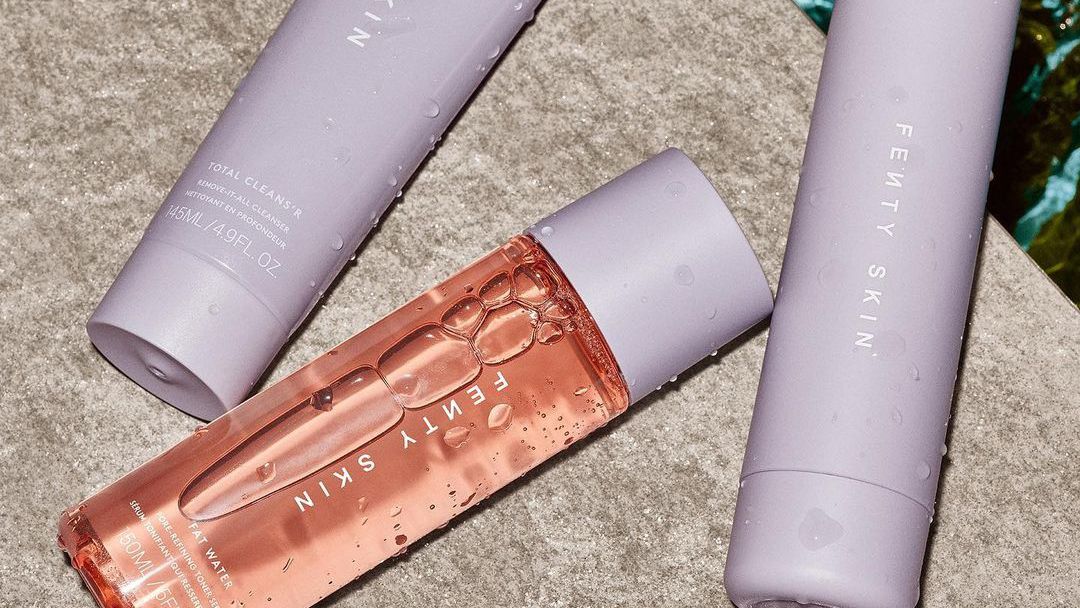 Skin
It's the new celebrity fragrance for 2021.
One of the great perks of working in the beauty industry is that I get to test out a ton of new products. Does this mean I simply add samples to my collection for the
ultimate shelfie
at the end of each day? Absolutely not. I'm asking myself questions like:
How is this different from products already on the market? What are the active ingredients, and do they work well in most routines? Is the formula backed by real science, research, or traditions, or is this formulation based on an ingredient fad? Hyaluronic acid, I'm looking at you.
In the quest to become more conscious beauty consumers who reject buying something simply because it's trendy, there is an alarming amount of noise to sift through, and one of the most irresistible product categories to emerge over the last several months is the celebrity skin-care line.
I'm as guilty as the next person for reading articles that promise to reveal this or that celebrity's secret to flawless skin, but now the stars have gone one step further by launching their own collections of products (and citing them as the *only* things they use on their faces). Usually there is some flashy packaging, a catchy tagline, and an avalanche of social media posts to accompany the release, but the thing that has been so surprising is the sheer amount of celebrities entering the skin-care world (hot on the heels of people like Jessica Alba's Honest Beauty range, which launched in 2015).
It reminds me of a peculiar time in the beauty industry: the rise of the celebrity fragrance in the 1990s and early 2000s.
From Elizabeth Taylor's White Diamonds to Britney Spears' Curious, people all around the world have flocked to these bottles in search of feeling just a little bit more like a celebrity. Maybe you can't sing, dance, or act, but you can at least smell a little bit more like your favorite pop star. Remember—this was before social media allowed us to peer inside their everyday lives on a near-daily basis and live vicariously through them.
This is great for marketing! What is marketing but selling us an idea that we can be better, richer, or acne-free? When it comes to products made by celebrities, we're essentially commodifying them more than they already are, and maybe, just *maybe* if we could smell like them, we could be like them. Fragrance was the perfect introduction of celebrity in the beauty market because no matter the amount of wrinkles you had, the size of your waist, or the acne you battled as a teen, with scent, you could feel as powerful and glamorous as Elizabeth Taylor or Ms. Spears.
Yet, when capitalizing on celebrity, rather than designing a product for the sake of filling a hole in the market, quality typically takes a backseat to the sales potential. Or rather, the complexity of the juice itself. The goal wasn't to challenge your senses with one of Jessica Simpson's 18 fragrances—it was to make it palatable enough to appeal to tween girls who loved her on
Newlyweds
. The perfumers at these fragrance houses understood that and still do—celebrity fragrances aren't going anywhere. While some, like
Michelle Pfeiffer's Henry Rose line
, are committed to the artistry of scent, it's clear that others will continue to follow the same sugary formula that has worked for the last 20+ years.
Does that matter to consumers? Maybe not. Why should it, if you feel more like Jessica Simpson or Paris Hilton after you spritz their perfume in the morning?
But now stars are pivoting to skin care instead, and it's not hard to see why—the category has increased its value by over 60 percent in the last decade, reaching
$135 billion in 2018
.
My main concern with celebrity skin care is that not only are people buying into the stardom of it all, but they actually hope to achieve the same flawless complexion—minus the stable of professional makeup artists, facialists, plastic surgeons, photographers, retouchers, etc. We become convinced, even just a little bit, that we can look like our beloved icons.
The reality is that most of us don't have access to the beauty services that celebrities do, which means that no matter how many masks or creams we apply to our faces, we won't necessarily look as ageless as
J.Lo
or
Pharrell
.
All of this is not to say that all celebrity skin care is a hoax, or poor quality, and that celebrities are terrible people with evil marketing teams. At the end of the day, we have to remember that stars are just ordinary human beings and they have the right to go after a specific business venture if they please. As Britney would say, "It's my prerogative."
But we should not blindly buy into these brands without giving them the same level of scrutiny that we do with the rest of our beauty products. The only way to achieve a level of glow that can even come close to the world's superstars is by providing your skin with quality, tested ingredients that will prolong its health. In short, don't buy a product because your celebrity crush made it—buy it because it will work for you and your skin. Continue to be a conscious consumer, and don't be sucked in by the promise to sparkle by proxy.
I decided to put some of the most notable celebrity skin-care lines to the test. Here are my honest thoughts, from the ones I'd be least likely to repurchase to the ones that have my wholehearted endorsement.
---
If you are looking for an exfoliator that will do its job of sloughing off every last dead skin cell on your face, look no further than this walnut scrub by Kylie Skin. I like that it contains squalane and glycerin, as it makes my face feel soft and plump after application. But I must admit that I washed it off as quickly as I put it on, as it does contain crushed walnuts, a key ingredient in causing micro-tears in the skin. It was too harsh for my skin overall.
This product oozes rose gold every time I open its packaging, which, honestly, I think is super sexy. The mask applies well to the face, and it contains a slew of ingredients to calm and protect the skin, like antioxidants and water-lily extract. Yet I did find it to be a bit irritating for my sensitive skin, which I can most likely attribute to the added witch hazel.
I personally think Carmen Electra is an icon who shaped a very specific image in my head as a child of what a woman should look like. She always looked so glamorous, and I truly wanted to be like her! Yet her skin-care products were surprisingly simplistic. These formulations feel good on the skin, and I love that it contains peptides, which are vital in building a more youthful glow. They were just fine, and I think if I were stuck on a deserted island with them, I would be OK for the rest of my time. But I would forever have a yearning in my heart for something more.
JLo's foray into beauty will always have a special place in my heart because she revealed that a family tradition of hers is to use olive oil as skin care. As ridiculous as this may sound to some folks, I genuinely love that, because it's been a tradition for generations to use olive oil as skin care in my Croatian family, too. I was extremely excited to try this one out, and I did love the bounce and glow that it provided me after application. But did I see an otherworldly change that merits the $18-per-mask price point? Not necessarily. And do I think that we can do better (across the board—not just you, JLo, I love you!) than wasteful, single-use beauty products? Certainly!
Alicia Keys teams up with a board-certified dermatologist to create gentle skin products that effectively combat tired and congested skin. This packaging, like all of Ms. Keys' packaging, is glass, making me happy since it is easily recyclable. This scrub is water-activated, and you can watch it change from a handful of dust to a creamy foam right in front of your eyes. This product feels hydrating on the skin, and the microgranules inside provide a gentle enough buff for my sensitive winter skin.
[coveteur-shopping-module module_id=5]
Many memes are circulating the web from people wondering when Rihanna will release her next album. Here's an answer for you all: She's busy creating some great products. This toner is just what my winter skin needs, as it hydrates and lightens my post-inflammatory hyperpigmentation with niacinamide, while simultaneously tightening my blackhead-prone pores with Australian lemon myrtle. Consider this product if, like me, you are always on the hunt for something that will work well with combination skin.
I cannot forget one of the leading celebrities taking over the beauty industry: Gwyneth Paltrow. Regardless of your opinions on Goop, you should certainly consider giving this product a whirl. I've had this moisturizer for a while now, and it became one of my staple skin-care items shortly after trying it for the first time. I love the fact that it makes my skin feel as smooth as a baby's bum, while it nourishes it with ingredients like ceramides, Schisandra fruit, and Illipe butter.