Ask a Makeup Artist: How to Cover Acne Like a Pro
Concealer tips and tricks ahead.
Makeup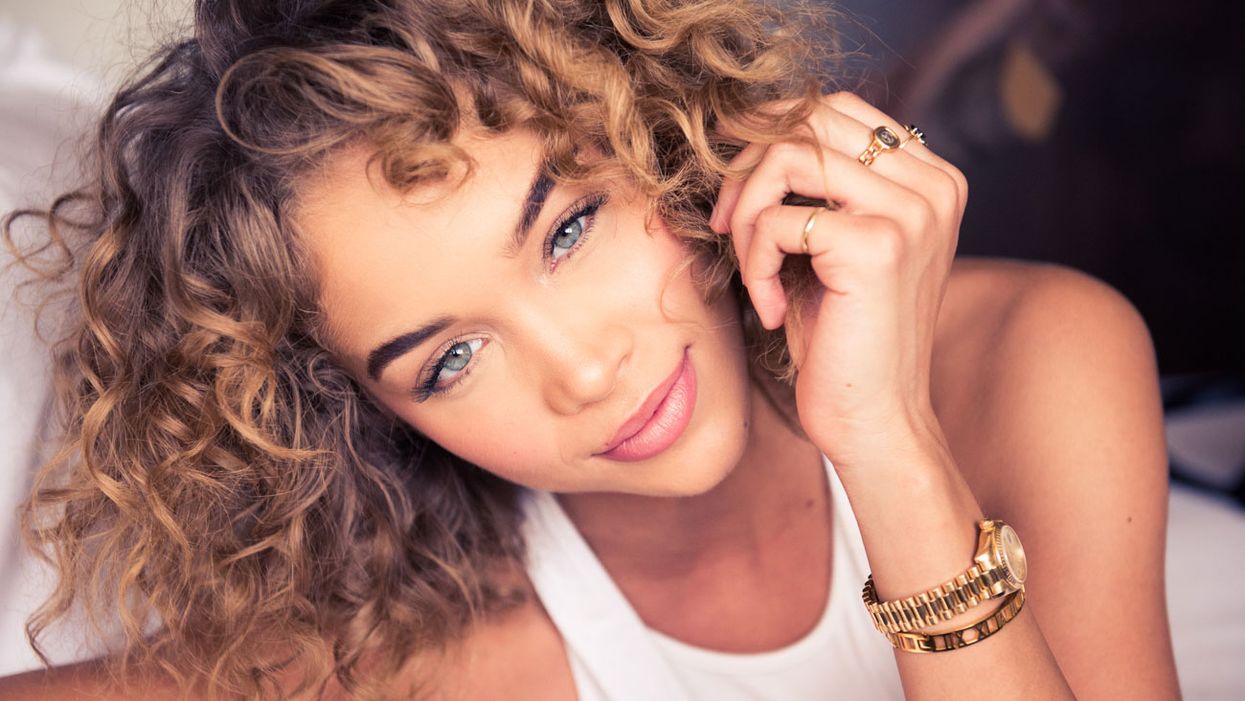 As much as we strive to accept our imperfections, we still enjoy wielding our favorite makeup products to achieve our desired looks. It's the reason why we use makeup to
fake a glass-like complexion
and employ techniques to
create the perfect-looking natural brow
. And whether or not you struggle with acne, it's essential that we all acknowledge flawless skin is very much a myth. People everywhere, young and old, have the occasional pesky pimple pop up (usually at the worst possible times).
So if you're in the mood to conceal a breakout, what options do you have to cover up them up without looking cakey? We asked two professionals for their advice: Celebrity makeup artist 
Min Min Ma
and makeup artist and educator for
jane iredale
Nechelle Turner
tell us their go-to techniques for covering cystic acne bumps like a pro.
---
Prep Is Key

There are two main issues when covering an active breakout: the dry, flaky skin around a flare-up, and getting your product to last throughout the day. Although these problems seem like they'd go away with extra layers of concealer, prepping the skin before makeup application is critical.

First, make sure to adequately moisturize the area around the pimple to prevent any flaking and help your product stay smooth and natural-looking. Opt for an oil-free moisturizer—heavy oils or creams can cause a slickness in the skin that will have makeup sliding off by mid-morning.

After that, Turner recommends always using a primer before applying makeup. She states, "A primer will reduce any redness and unevenness in the skin and will also give the concealer something to adhere to. [The right primer] will not only create a smooth, matte finish, but [will also] keep oiliness in check."
Farmacy
Summer Fridays
Tatcha
Not Just Any Product Will Do

Obviously, there are tons of options to choose from with your concealer—liquid, powder, and cream among them. Ma states, "Cream or liquid [concealer is best for acne], as long as it's not too moisturizing." Turner further explains, "Matte, creamy concealers will give the needed coverage and are more likely to be oil-free, [making them] less likely to slide throughout the day. Dewy concealers catch light, drawing more attention to the area, and a liquid will not supply the coverage." A more matte finish will help keep the overall effect as natural-looking as possible.
Jane Iredale
NARS
Laura Mercier
In addition to choosing matte cream concealers, Turner recommends selecting a non-comedogenic and breathable formula so as to not clog your pores and trigger more breakouts.

As far as the tools necessary for concealer application, both professionals agree that a synthetic stippling brush is ideal for concealer application, as the non-porous hairs will not harbor bacteria as you apply your morning beat.
Hourglass
Real Techniques
Apply Like a Pro
First, with a stainless-
steel spatula
, gather a pea-sized amount of concealer and place it onto a stainless-steel mixing palette. We know–this seems like a lot of technical work to do for a simple at-home concealer job, but trust us, it is the safest and cleanest way to apply concealer (or any makeup, for that matter) while stopping the spread of bacteria, which is especially important for those with acne-prone skin.
Next, load your stippling brush with the concealer. Use the empty space on your mixing palette and dab off any excess concealer from your brush. Apply concealer in thin layers, adding more as needed—this will give your skin a more airbrushed effect. Using a heaping load of concealer straightaway can look heavy and cakey.
Turner says, "Always make sure to apply the smallest amount possible. And build slowly
—
remember, it is always easier to add than to take away." Apply the concealer with a light hand and feather-like strokes over the bump. Once you finish your first layer, Ma recommends to "always blot [or] blend between layers to avoid excess product buildup." Continue applying and blotting until your bump is virtually gone.
If you like to wear foundation, each artist has her preferred order of operations. Turner prefers concealing cystic acne after foundation application, as it "will make the application appear more seamless. If the foundation is applied after the concealer, you will rub away the concealer or create lines of visible demarcation." On the other hand, Ma explains that "for cystic acne, I prefer doing concealer, then [going] over the rest of the face with a light foundation or powder foundation" to tie the concealer and foundation together. We suggest playing around with the order of your products and seeing what works best for you and your skin.
Finally, set the area to ensure maximum hold during your day full of Zoom meetings or running errands. Says Turner, "Using a sponge, apply [a translucent setting] powder in a press-and-roll motion, as the friction of a brush will disturb the placement of the concealer." However, if you do prefer a brush, be sure to apply the powder with a pressing motion for a seamless finish. Finally, add a setting spray to help the products last throughout the day without any cracking or flaking.
RMS Beauty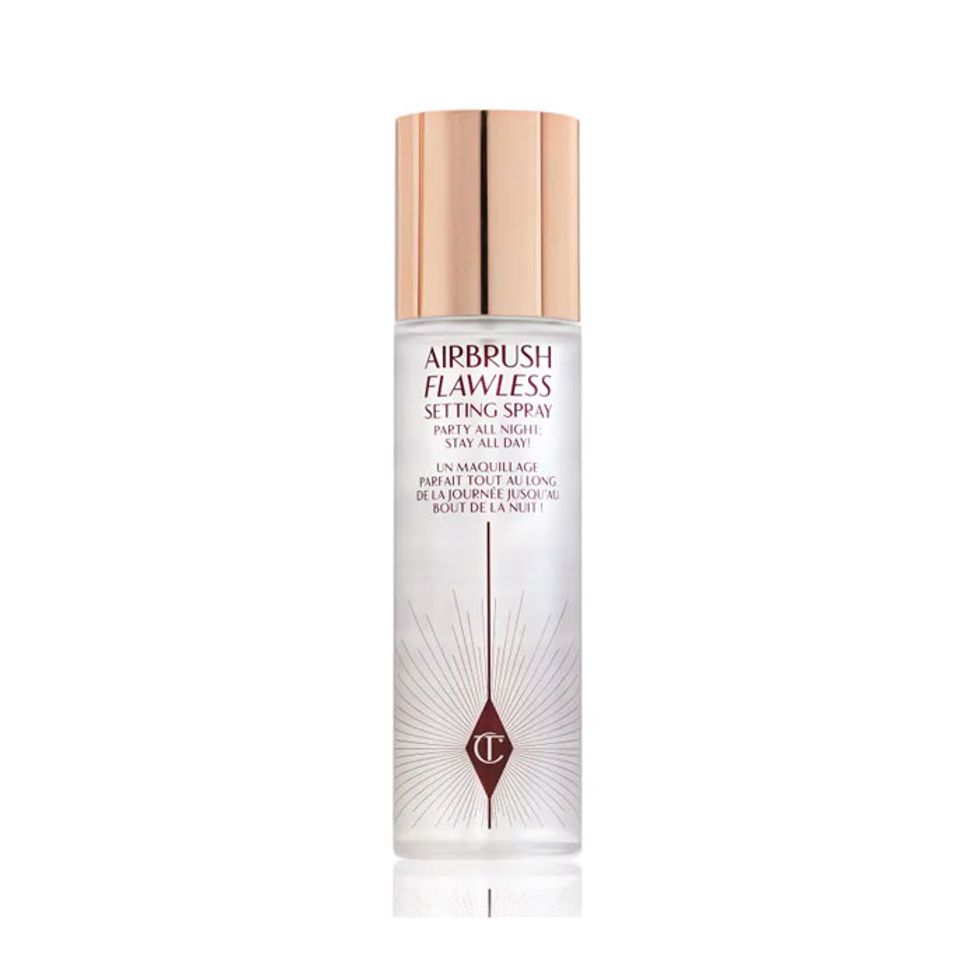 Charlotte Tilbury