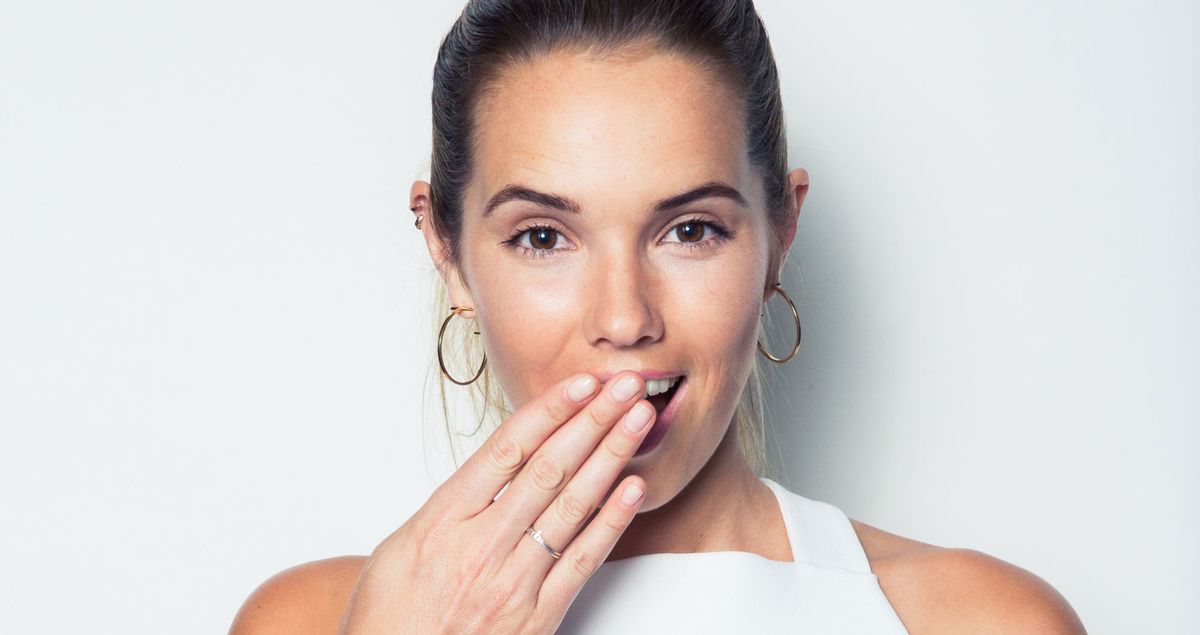 Makeup
A makeup artist shares her 10 concealer commandments.
Renée Rodenkirchen
---
1. Moisturize the Shit Out of Your Face
"For me, the most important thing to prep any area is moisturizer. I'm not a huge primer person, but if you have oily skin, then I'd suggest using a mattifying primer like
Make Up For Ever's Step 1
."
2. Rethink Your Primer Situation

"I actually stand on the BS side [on color-correcting primers]. I just think it's an extra step. These days, there are so many concealers where you don't need to do that. You don't need that extra layer on your face."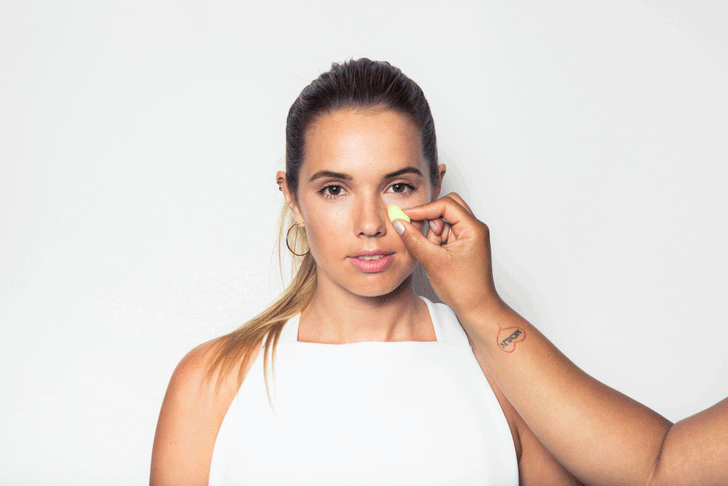 3. Use the Right Tools
"Typically, I'll go for the
BeautyBlender
. I'm kind of obsessed. I'm starting to use the
Micro
so you can really get in there. Sometimes a brush is good too. The
Artis brushes
are actually really great. They have a little small one that's really cool. They're really chic, and it gives the perfect airbrush effect."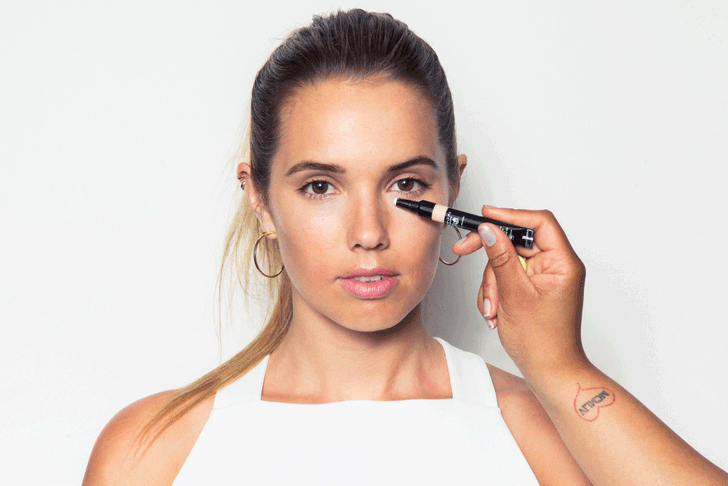 4. Strategize Your Placement

"I'll either use the concealer right under my eye in an upside down triangle, or I will use it in a bigger triangle with my concealer and my highlighter."


5. Skip Mixing with Eye Cream
"It definitely will dilute it a little bit. If your under-eye is really dry, then you can mix it with an eye cream to get it to move a little bit more, but I would just suggest using a moisturizing concealer. The
Make Up For Ever HD
is really good and adds moisture. I love
Nars Creamy Radiant
, too."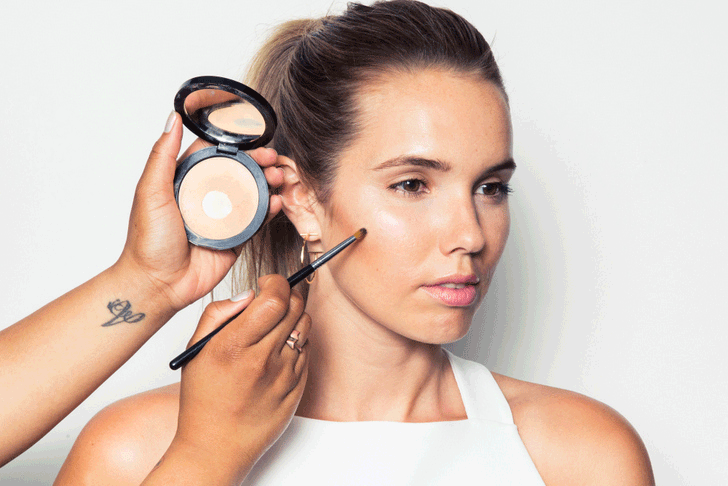 6. Be Purposeful with Concealing Pimples
"I'm obsessed with this small,
angled pixel Sigma concealer brush
. The head of it is round, but it's sort of on a slant. It makes it super easy to just dip the brush into the concealer and then do a dot on top of the blemish. You soften out the edges and the pimple is gone. The movement I would suggest is a stipple, a dab. Don't drag it too much."
7. ...and Your Under-Eye Area, Too
"I would just use a highlighting concealer.
Veil's Complexion Fix
would be a good one or the
Touche Éclat
. If you need more coverage, I'd do a heavier one and then a brightening one on top. If your skin isn't too dry, you could set it with a powder."
8. Powder is Key
"If you have a lot of lines, then, no, I don't recommend setting with a powder. But, if under your eye is pretty smooth, then use a powder. I always set my eyes with a powder because I'm too lazy to touch it up. A really fine, milled powder is good.
Laura Mercier's Invisible Finishing Powder
is really nice. It's colorless. I personally use
Nars Soft Velvet Loose Powder
and those have color to them, so it'll give you a little bit of extra coverage."
9. Use Concealer to Highlight, Too

"Depending on how glamorous I'm feeling, I'll do a big triangle [with my concealer]: the corner right under my eye down to where my nose ends and then up to the side and top of my cheekbone."