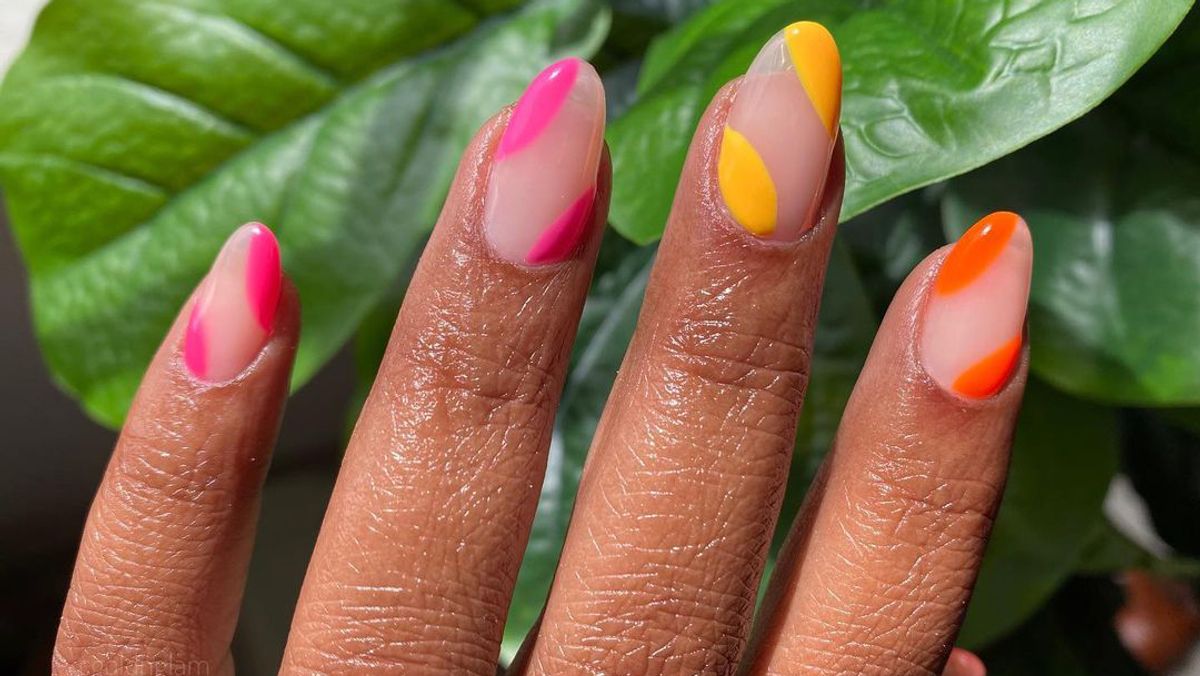 Nails
The hottest colors, shapes, and nail-art recommendations straight from the experts.
The holidays really are the most wonderful time of the year for beauty junkies. Even with the season looking much different than years past, it's safe to say that we'll be experimenting with our favorite products from now until the new year in order to celebrate in style—starting first and foremost with our nails.

However, just because the holidays are right around the corner doesn't necessarily mean we want to pile on a few pounds of glitter. Sure, the occasional pop of sparkle is fine, but what if you're looking for a manicure that's a little subtler (and easier to remove)? We spoke with three leading nail artists to learn what winter trends, colors, and shapes they're loving this season: Miss Pop, Canishiea J . Sams, and Cecily Ellis.
 

Winter's Must-Have Colors
Dark, moody nails are the norm du jour this time of year, but our experts are also seeing a surge in neutral, earthy tones for the upcoming season. From chocolate brown to glowy champagne, there's a certain richness these colors bring to the holidays. They also have the added benefit of elongating your fingers for an elegant look that's just begging for a ring stack or two to finish off your handscape.
Despite the resurgence of dark and neutral colors, Miss Pop stresses that she's still occasionally reaching for a pastel lacquer in "cheerful, hopeful, candy-colored" shades. Sams reveals that mixing your dark and light shades (even going for a different color on each nail for a tonal effect) is still a major nail trend for the months ahead, and Ellis feels that a metallic nail, as opposed to a pure glitter finish, can elevate your nail look for all your upcoming holiday Zoom parties.
---