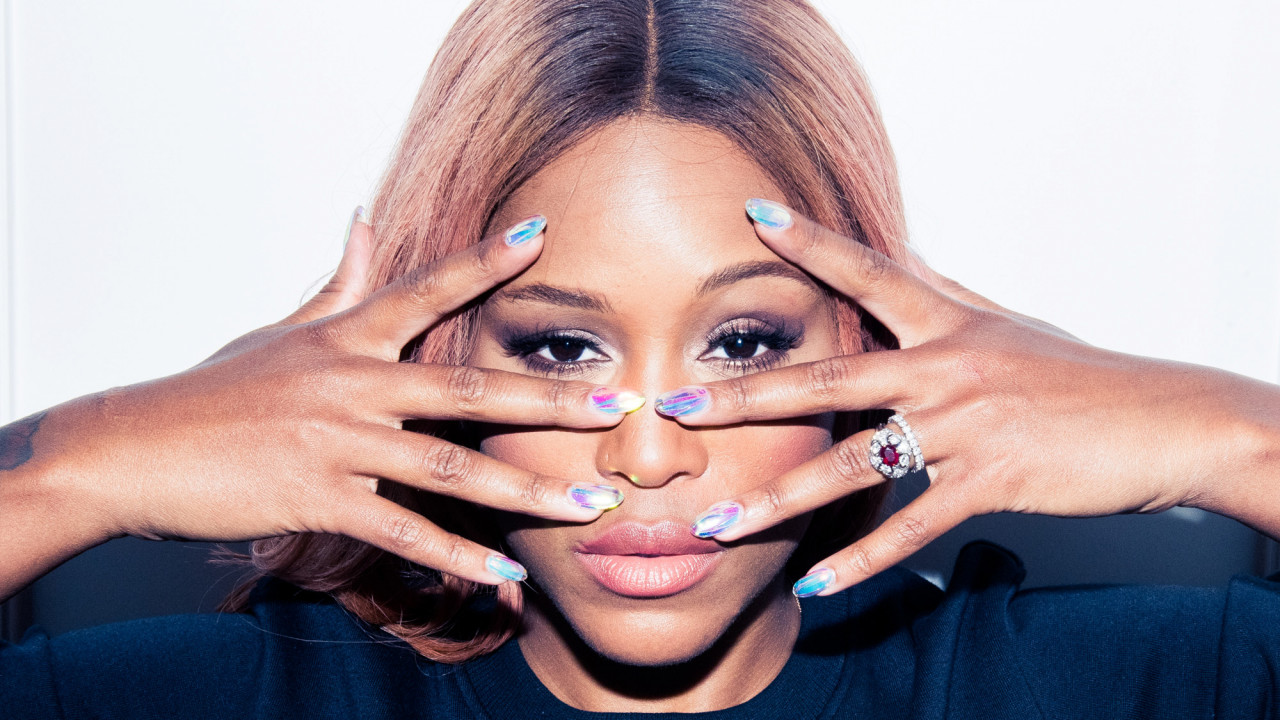 How to Remove Gel and Acrylic Nails at Home
And not destroy your nails in the process.
As much as we'd love to indulge in a relaxing mani-pedi right now, visits to a nail salon aren't feasible for the foreseeable future. But apart from just missing an afternoon of beauty pampering, there are some of us who are still wearing a *very* old set of gels or acrylics, and, as you're all well aware, the number one rule for preventing damage with this type of manicure is to not pick it off yourself. So what's a mani-loving girl to do? Luckily, safely removing gels and acrylics at home is totally doable with a handful of tools and some expert advice. We spoke with OPI's North America education manager, Sigourney Nunez, to learn how to take off that outdated set of gels without wrecking your natural nails in the process. And Coveteur team member, Jackie, shared her expertise for removing those acrylics from the comfort of your home. Check out their advice below.
At-Home Gel Removal
"If you know yourself to be a picker, I would remove your gels before they start lifting. Picking and peeling can very likely result in delamination and can make your nails weak and brittle.
"To not damage your nails and make at-home gel removal as safe as possible, make sure to soak for enough time. This will ensure the remover has enough time to break down the product. That will let the gel lift off without having to pry and scrape it off, which can result in damage to the nail plate. Patience will definitely pay off."
What you'll need:
1. Cotton rounds or cotton balls
2. OPI Expert Touch Lacquer Remover
3. Aluminum foil
4. Nail file
5. Cuticle oil
6. Manicuring brush
7. Scissors
8. Cuticle stick
Step 1: Cut foil into small squares that will fit around the tip of your finger.
Step 2: Cut a cotton pad or cotton ball into pieces that are large enough to cover the entire nail bed.
Step 3: Remove the top layer of the gel polish with the nail file using light pressure. Start with the tip of the nail, then file the top of the nail. Use the manicuring brush to wipe off excess dust.
Step 4: Soak the cotton pad in an acetone-based remover. Place the piece of cotton on the entire nail. Wrap the tip of your finger with cotton pad in foil, and fold over the tip to lock in place. Repeat on every finger, and leave them soaking for 15–20 minutes.
Step 5: To remove the gels, rub back and forth gently, then pull off. Take off any excess polish by gently scraping the nail with a cuticle stick. Wipe away any residue with alcohol and a cotton ball or pad.
Step 6: Finish by applying cuticle oil to bring moisture back to cuticles.
Step 1: Cut your acrylic down. If you have length to your acrylics, it's best to cut down as much as possible before you actually start the removal process. Just make sure to only clip off the acrylic if you'd like to keep your nail length.
Step 2: Using your nail file, gently take off as much polish as you can. Remember to wipe off any excess dust and polish.
Step 3: Cut the aluminum foil and cotton balls into 10 small pieces to fit over your entire nail.
Step 4: Soak the cotton ball pieces with nail polish remover, and place it on your nail. Wrap a piece of aluminum foil around the tip of your finger, and press down tightly to ensure that it'll stay. Do this for all 10 fingers for about 15 minutes.
Step 5: Take your nail pusher or stick, and gently push off as much product as possible. If your acrylics are quite stubborn and the glue isn't lifting, take this extra step of soaking the excess off. Take two small bowls that can fit in each other. Fill one with nail polish remover and the other with warm-to-hot water. Place the nail-polish-remover-filled bowl into the one with water, and let your nails soak for about 10 minutes or until the glue lifts. Afterwards, repeat step five to remove the leftover product.
Step 6: Using the nail file and buffer, buff out the beds of your nails and shape the tips. Using the brush and warm water, clean your nails and get any last bit of product that has been left.
Step 7: Lastly, apply cuticle oil—be as generous as you'd like.
Want more stories like this?
I Have Seen the End of Mani-Pedis and Our Nails Will Be Fine
The Nail Artists We're Currently Stalking on Instagram
It's True: Press-On Nails Are Back