WWWRN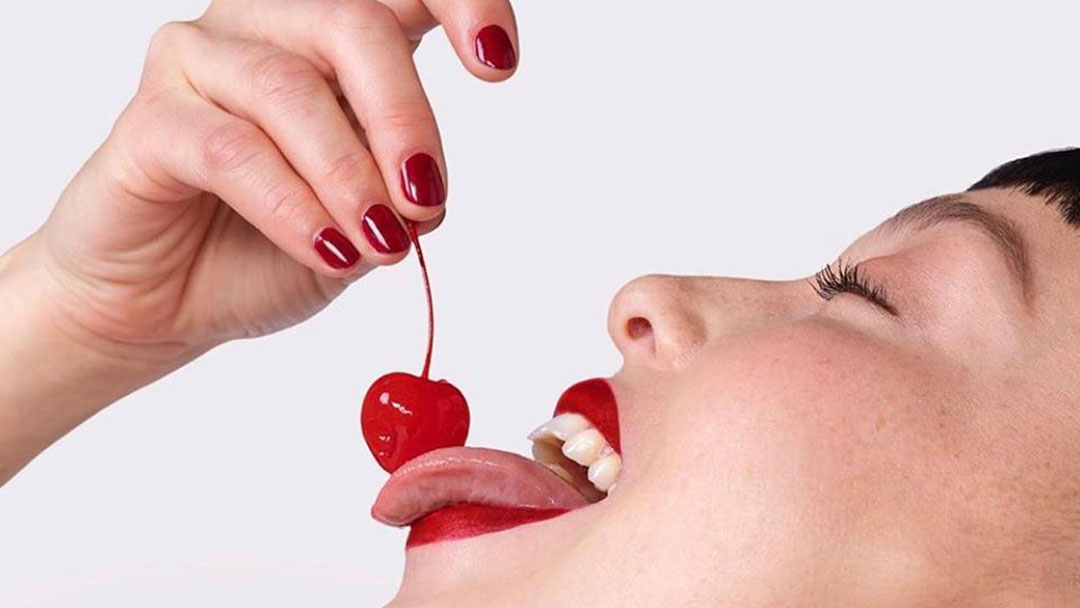 "Lipstick Nails" Are Fall's Hottest New Nail Trend
Plus, every polish shade the industry's top artists are loving this season.
One of the best parts of fall's arrival each year is the kickoff of fashion month, starting with New York Fashion Week. Obviously, the flurry of shows and street-style stars will look *much* different this season, with few—if any—designers choosing to present their collections in person. Safety first, folks.
Aside from not having the opportunity to see the clothes, shoes, and accessories up close, us beauty fanatics also won't be peering over the shoulders of the key artists backstage for all the hair, makeup, and nail details. Will that stop us from quizzing our industry pals about what big trends we'll see in the season to come? Absolutely not—beginning with arguably the funnest and most accessible of the bunch: nails.
While we waited (somewhat patiently) for salons to open back up, many of us were exploring our skills at the at-home manicure or even a gel set. Even if you'll happily stick to your bimonthly appointment with your favorite technician, we're still eager to hear what shades will be all the rage for fall and winter, as well as the most exciting nail art about to pop up all over your Instagram explore page.
For all the intel, we spoke with three swoon-worthy artists: Natailie Pavloski, Trenna Seney, and Lolly Koon. Check out their predictions for the next hit colors, the retro nail shape that's making a comeback, and how they see the lack of an in-person fashion week affecting the nail industry overall.
Obviously this fall won't have the traditional fashion week as we've come to know it—how do you think that will affect nail trends, if at all?
Natalie Pavloski: "I feel that with the internet at our fingertips, people are still managing to stay connected to what's trending! Everyone is adapting pretty quickly."
Trenna Seney: "I feel like 2020 has no rules. Everyone is being super creative, and it's breeding new looks. I still think fall [shades] we'll be using are the burgundies, olive greens, and darker tones for sure."
Lolly Koon: "I think that there will be some creative solutions to fashion week, virtually.  I actually think that nail trends will follow along as usual—maybe even with more of a focus. Everyone is eager to get working and be creative!"
Where are you getting the bulk of your inspiration for design and color selection these days?
NP: "I've been getting a lot of inspiration from nature. I am constantly stopping on my daily walks and runs to take pictures of the beautiful little gardens scattered around my neighborhood."
TS: "The bulk of my inspiration really comes from my own experimenting. I sit and put things together to see how they'd look, and create new looks. I used to work in the diamond district, so you'll see I put a lot of chains or Swarovski crystals on my nail sets. It reminds me of all the jewelry and diamonds. I get inspired by outfits a lot. I just did brown cow-print nails to mimic Beyoncé's outfit in her music video 'Already.' I like patterns and colors that are bright to really make the nail pop."
LK: "I watch a lot of technical mani/pedi videos on Instagram—it's relaxing. I love to try new techniques and change it up from what I have seen. I also get a lot of inspiration just from life. Seasons, color, graffiti, things I see in my daily routine."
What are some of your top favorite colors for the cooler season ahead?
NP: " Nudes, deep shades of red, navy, and I like to always keep a few pops of color in the mix. Bright blues, greens, and oranges are a fun way to mix it up."
TS: "My top five colors for the cooler season would absolutely be a deep red, black, olive green, dark orange, and of course any tone with a lot of shimmer (I love sparkly nails)."
LK: "I love Zoya polish. Not only are they 5-free, but they have just about any color in any shade and hue that you could want. Right now I really love Leia, a subtle, pretty pearlescent, and Sailor, a velvety dark blue. Another brand I love because it's women-owned and founded, 7-free, cruelty-free, and vegan is Floss Gloss. Their shades are really deeply pigmented, and they have a small brush, which is great for nail art. I love Tauped by an Angel because I love a good nude; Lipliner, a dusty rose pink for any time, any season; and Disco Dust, a crazy copper penny holographic."
Have you seen nail shape trends change? Almond was having a serious moment in 2019, but what do you think is popular now?
NP: "Nail shape trends are forever changing and being recycled. I think a long square nail is making a comeback, as well as a natural round nail."
TS: "Nail shape trends are a real thing. The almond shape definitely had its moment in 2019. I think what's coming our way are more slender and longer nails. Girls are experimenting more and rocking nails they couldn't before because everyone's home. My clients always prefer between an almond or coffin shape (everyone says they can type better with them), but I keep seeing this 'lipstick' nail pop up more. Even Megan Thee Stallion had her nails shaped in a slanted style, like a lipstick. Maybe it might be the new 'it' nail soon."
LK: "Almond is always nice, and it has spanned the decades as a beautiful nail shape. I think the '90s styles are really making a comeback, so I see more of a longer square shape, especially with French manis. People generally know what they like and what works on their hands, but especially during quarantine and if people have free time they might be more open to playing around and switching it up."
Nail wraps and press-ons have been surging in popularity during quarantine—do you predict that will continue for the rest of the year?
NP: "They certainly have. People can have nail art or extensions (press-ons) from the comfort of their own homes, and I feel that is here to stay. I had the pleasure of working with ManiMe recently to create a design alongside a number of other incredible nail artists for their Care Collection. All of the proceeds went to Black Lives Matter and the PBA Covid Relief fund."
TS: "I do luxury press-on nails called Very Shameless Nails, and I definitely feel like press-ons are super popular and will be without a doubt until the end of the year. Press-ons have evolved and have better designs now, and it's a good substitute if you can't get your real nails done."
LK: "I think they will continue to be popular, especially for those who want to have a lot of change and temporary length. Perhaps more people will try them who maybe haven't before.
"I do think that people still love and miss getting their nails done. So when it's safe, and if they can spare the expense, they will treat themselves. I know people are missing that self-care and time to spend on oneself. We all want to feel more back-to-normal."
What are some of your favorite nail designs, patterns, and embellishments for the fall?
NP: "I'm loving the multi-color nail looks, whether it is a fade or a different solid color on each finger. Also, the different designs and patterns on every single finger, too (for example one leopard, one bright pink, one polka dot, et cetera). The more color and design, the better!"
View this post on Instagram
TS: "Some of my favorite trends for the fall are holiday nails—everyone gets more into nail art and is more open to decorating them with decals, crystals, and getting creative!"
View this post on Instagram
LK: "I see a lot of metallics mixed with nudes or muted 'stone' tones. I love some of the ideas I am seeing from Japan and Korea—a lot of soft tones on the nail, and then a metallic drip or dot or organic lines made with powders or magnetic gel polish or foils. This look can be achieved with matte polish and metallic colors and a dotting tool or a toothpick if one isn't using gel. I personally really like 3-D qualities in nail art—for instance, clear 3-D 'rain drops' on a clear nail, something subtle in color but more dimensional and unexpected."
View this post on Instagram
Any other nail trends you're loving for the year ahead?
NP: "I'm loving the 3-D nail art right now. Glitter and metallics, too. I'm also always here for a French mani. Whether it's the classic or with a little bit of twist, you can't go wrong."
View this post on Instagram
TS: "I want to create a trend instead of just following them. At this moment I am absolutely in this world of crystals and painted nail art and completely going outside the box of adorning the nails. I think, as a nail artist, I have a small little canvas, but I like to spice it up. My trend will be along the lines of doing French tips for my clients, but doing it completely out of crystals or adding charms to the nails with chains and lots of charms."
View this post on Instagram
LK: "I always love a good message, be it with words, colors, or decals. There is so much to stand up for right now, and I hope people will include that in their aesthetic creativity, and I hope they will all vote!"
View this post on Instagram
Part of the series:
WWWRN