"Lipstick Nails" Are Fall's Hottest New Nail Trend
Plus, every polish shade the industry's top artists are loving this season.
Nails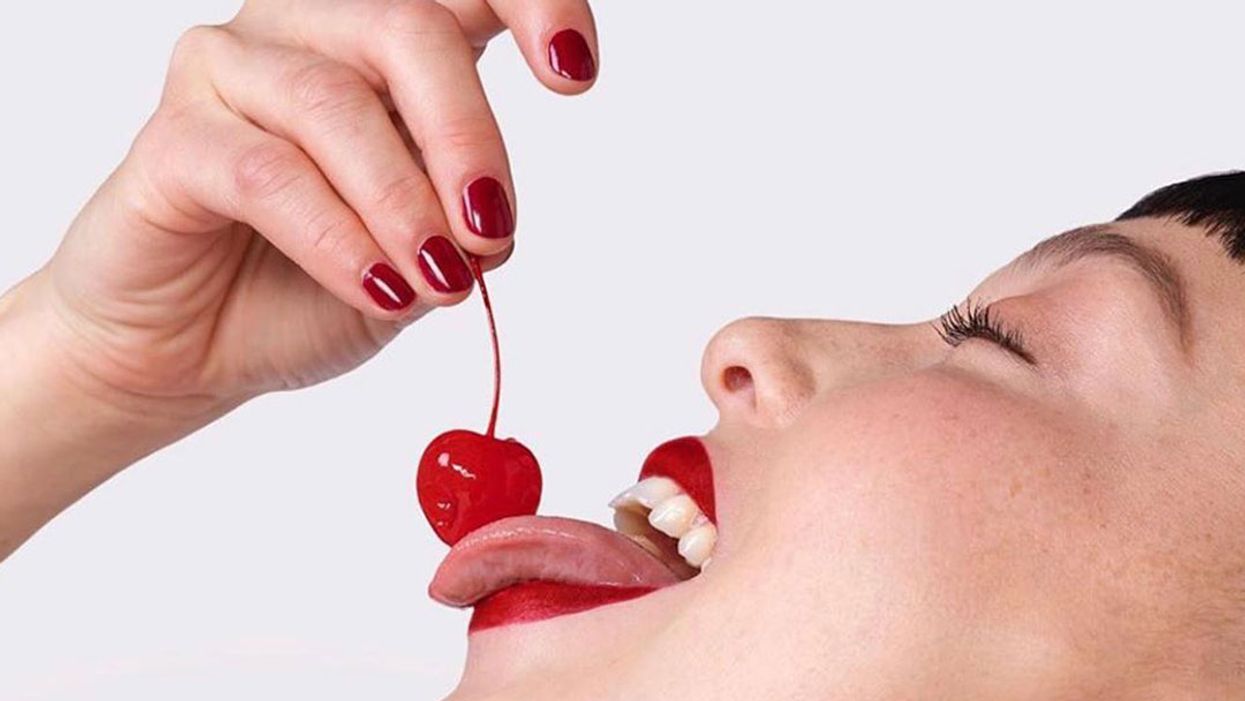 ---
Obviously this fall won't have the traditional fashion week as we've come to know it—how do you think that will affect nail trends, if at all?
Natalie Pavloski:
"I feel that with the internet at our fingertips, people are still managing to stay connected to what's trending! Everyone is adapting pretty quickly."
Trenna Seney:
"I feel like 2020 has no rules. Everyone is being super creative, and it's breeding new looks. I still think fall [shades] we'll be using are the burgundies, olive greens, and darker tones for sure."
Lolly Koon:
"I think that there will be some creative solutions to fashion week, virtually.  I actually think that nail trends will follow along as usual—maybe even with more of a focus. Everyone is eager to get working and be creative!"
Where are you getting the bulk of your inspiration for design and color selection these days?
NP:
"I've been getting a lot of inspiration from nature. I am constantly stopping on my daily walks and runs to take pictures of the beautiful little gardens scattered around my neighborhood."
TS:
"The bulk of my inspiration really comes from my own experimenting. I sit and put things together to see how they'd look, and create new looks. I used to work in the diamond district, so you'll see I put a lot of chains or Swarovski crystals on my nail sets. It reminds me of all the jewelry and diamonds. I get inspired by outfits a lot. I just did brown cow-print nails to mimic Beyoncé's outfit in her music video 'Already.' I like patterns and colors that are bright to really make the nail pop."
LK:
"I watch a lot of technical mani/pedi videos on Instagram—it's relaxing. I love to try new techniques and change it up from what I have seen. I also get a lot of inspiration just from life. Seasons, color, graffiti, things I see in my daily routine."
What are some of your top favorite colors for the cooler season ahead?
NP:
" Nudes, deep shades of red, navy, and I like to always keep a few pops of color in the mix. Bright blues, greens, and oranges are a fun way to mix it up."
TS:
"My top five colors for the cooler season would absolutely be a deep red, black, olive green, dark orange, and of course any tone with a lot of shimmer (I love sparkly nails)."
LK:
"I love Zoya polish. Not only are they 5-free, but they have just about any color in any shade and hue that you could want. Right now I really love 
Leia
, a subtle, pretty pearlescent, and
Sailor
, a velvety dark blue. Another brand I love because it's women-owned and founded, 7-free, cruelty-free, and vegan is Floss Gloss. Their shades are really deeply pigmented, and they have a small brush, which is great for nail art. I love
Tauped by an Angel
because I love a good nude;
Lipliner
, a dusty rose pink for any time, any season; and
Disco Dust
, a crazy copper penny holographic."