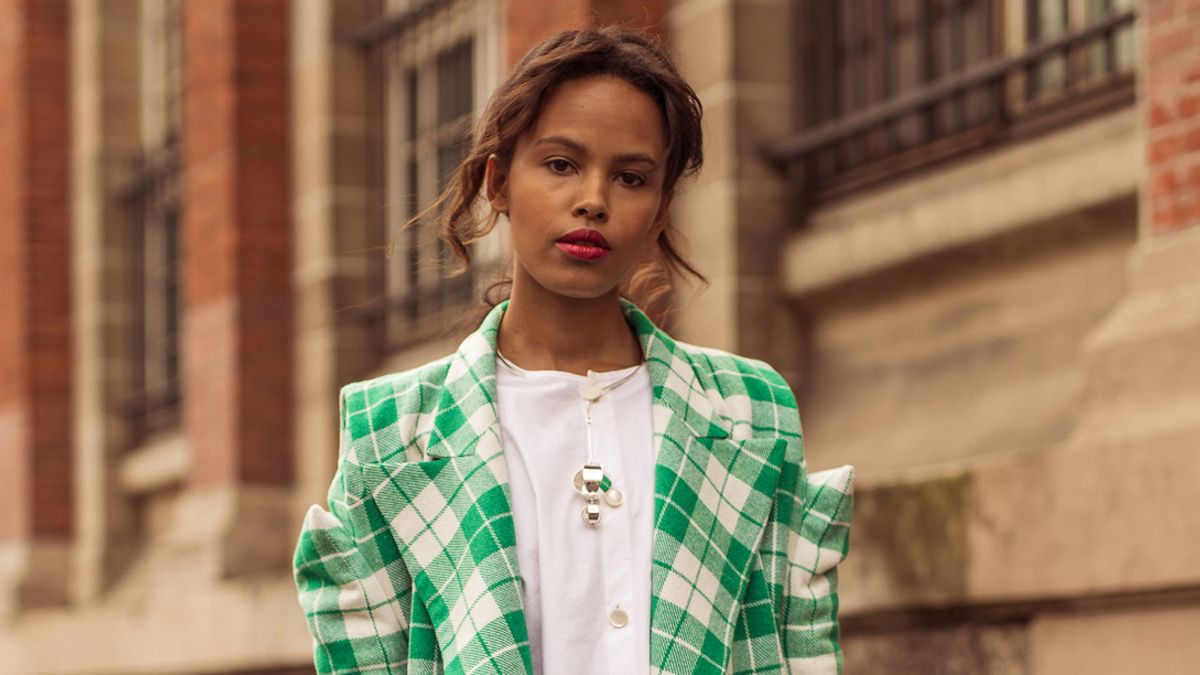 Skin
Yes, SPF is still a must.
Matthew Sperzel
As winter approaches, we see leaves turning, our layers of clothing becoming more abundant, and the days getting shorter. Of course, with shorter days come less sun, which might lead you to believe that you can now skip out on sunscreen application. Wrong!
We're here to remind you that despite winter's dreary darkness, the sun's rays are still peeking through those clouds. That means UVA rays are still aging our skin, and UVB rays are still burning our complexions. You might not notice the burn as rapidly as you would during the summer, but that's just because the winter's UV index is far less intense than it is in the summer. And if you are staying indoors most days, UVB rays are still peering through your window, threatening to damage your skin (think fine lines,
hyperpigmentation
, the works). Plus, the
blue light
from your multiple screens is wreaking havoc on your skin.
So what's a person to do? Wear sunscreen every day (even if you don't go outside). Of course, winter skin will always be far drier than summer skin, so it's wise to opt for sunscreens that have moisturizing agents inside.
We tend to like sunscreens with moisturizing benefits better than moisturizers with sunscreen in them just to ensure we are
applying a proper amount of SPF
—about a tablespoon along our face, neck, back of the neck, and ears. Additionally, although we might not be sweating as much as we were during the season of linen pants and rooftop hangouts, the winter's harsh weather still does a number on how quickly our sunscreen evaporates from our faces, so be sure to always reapply every two hours.
---
Here are a few of our favorite sunscreens that protect us from both the sun's damaging rays and winter dryness:
Consider this sunscreen if you are still sporting some of your summer sun damage (or any hyperpigmentation, really). Ginger root extract and saccharide isomerate work hard to reduce dark spots in the skin and minimize fine lines and wrinkles. Meanwhile, squalane, a powerful occlusive, locks moisture into the skin to ensure a dewy glow well into your snow-filled day.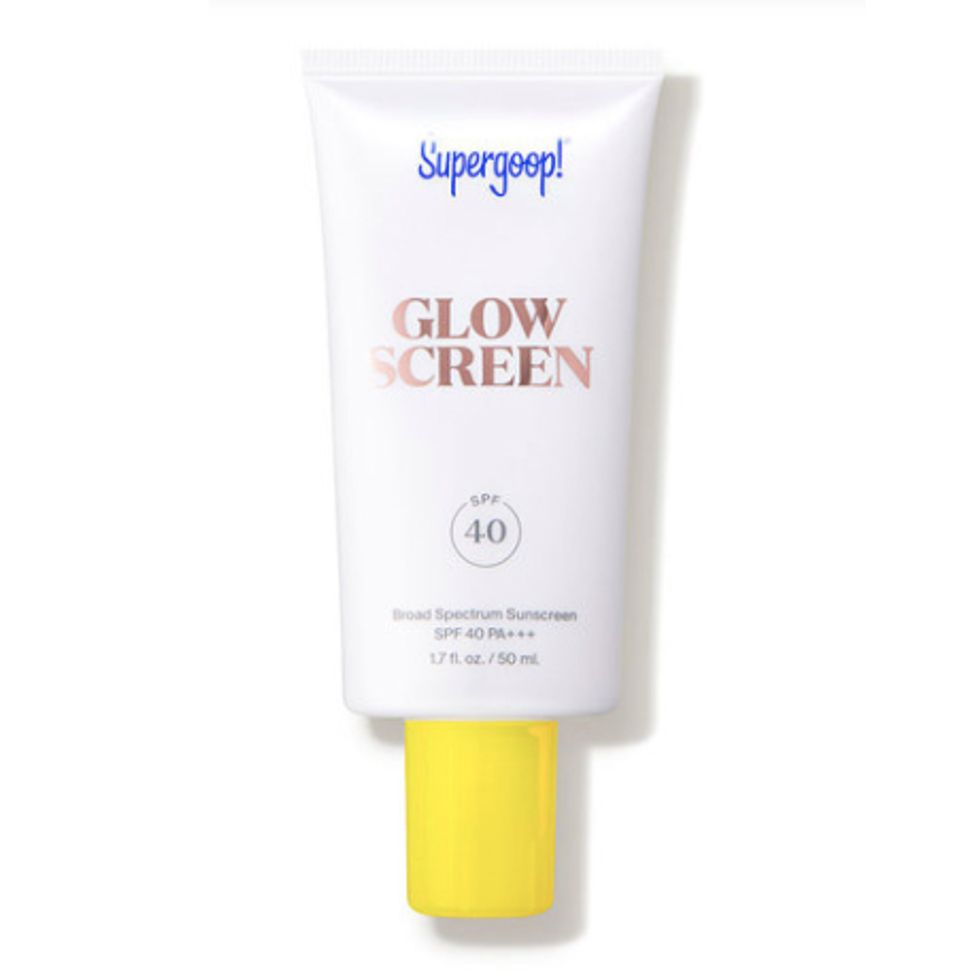 This sunscreen contains hyaluronic acid and vitamin B5, two humectants that are great for boosting the skin's water levels, especially if you are in a humid climate at the end of the year. It also has niacinamide, the popular ingredient most people turn to when they're looking to decrease the appearance of dark spots. But our favorite part? The pearlescent finish that always leaves us looking as if we just had the facial of a lifetime.
Consider this sunscreen if, despite the frost forming on your window, you have oily skin. This formula glides onto the skin like heaven without ever feeling greasy or chalky, and never pills under makeup. Plus, it's non-comedogenic, making it perfect for those prone to comedones.
Sensitive-skinned folks, listen up: This sunscreen is your new winter go-to, as it contains zinc oxide, a physical form of sunscreen. Physical sunscreen will always reign supreme over chemical sunscreens when sensitive skin is in question because physical sunscreen reflects light from the skin, whereas chemical sunscreen absorbs and disperses heat to the skin, which can be irritating. This formula is deeply hydrating, making it great for those looking for a bit of a dewy bounce during a day full of Zoom calls.
This sunscreen is just as beneficial for your skin as your favorite hydrating serum. Aloe and cucumber work by rehydrating dull skin and decreasing inflammation. At the same time, vitamin E & kukui nut oil deliver deep moisture that our skin oh so desperately needs during the winter. This broad-spectrum formula will protect you from UVA and UVB rays, along with the blue light from your phone.
If you're in the market for a sunscreen that doesn't feel like sunscreen at all, consider this formula. It contains hyaluronic acid, a humectant that is most likely on everyone's top shelf by now for its powerful ability to draw water into the skin. It also contains spinach, which provides moisturizing vitamin E. Oh, and this bad boy is reef friendly and clean, meaning you'll be able to wear it well into the summer, too.
This fan-favorite sunscreen is everything you need for a supple texture while protecting your skin. With ingredients like oat, this formula is sure to repair dry skin and soothe irritation. We love this one because it feels more like a lotion or moisturizer than anything else while still protecting our skin from free-radical damage.
If you have not yet introduced honey into your skin-care routine, consider doing so with this sunscreen. Honey is a superb ingredient for nourishing lackluster skin, while both violet flower complex and red flower complex balance the lipid barrier through moisturization. Did we mention that there's zero white cast included?
K-beauty powerhouse Dr. Jart+ introduced a sunscreen so weightless in texture that you won't even realize you're putting it on. It's a fluid, so the feeling of tugging at the skin during sunscreen application is virtually non-existent. This formula contains vitamin E, which moisturizes the skin as the sunscreen does its job to protect you from damage, even on rainy days.