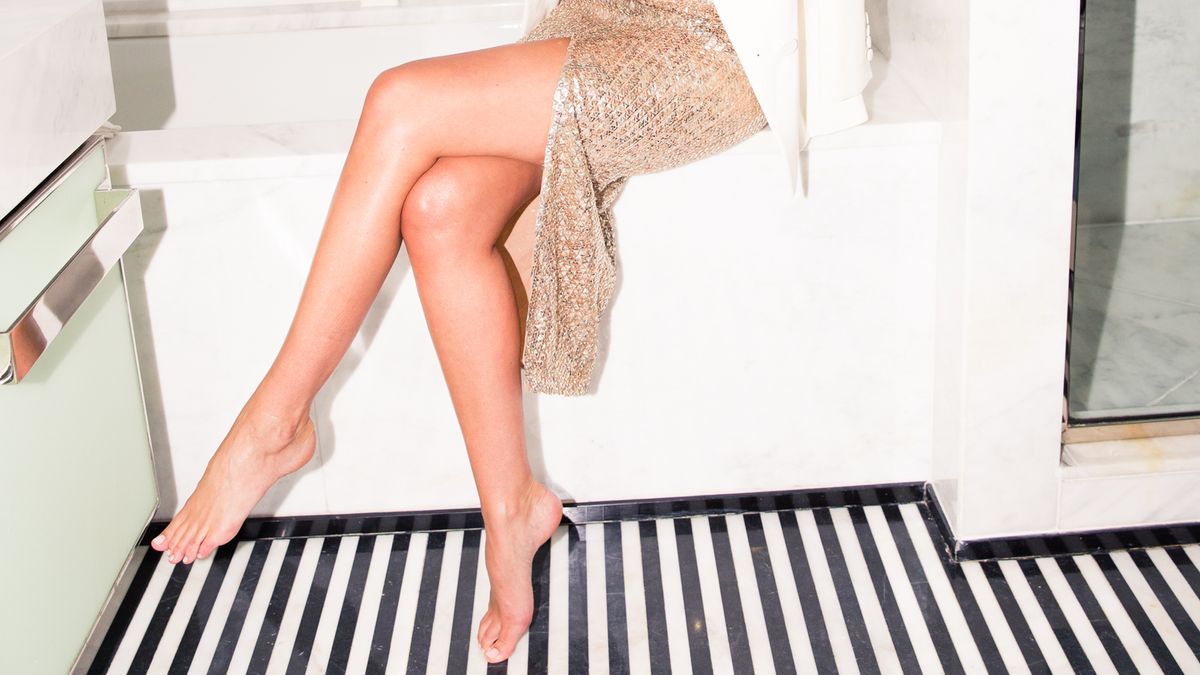 Skin
Soothe your soles with a new foot-care routine.
Dry skin
is equal parts frustrating and uncomfortable, but when it's on your feet, it can be a little unsightly, too. Take it from me, someone who struggles with chapped heels, thickened skin, and cracked toes to the point where backless heels and
sandals
are never an option. What's more, my foot woes don't discriminate against the season—as expected, my feet are parched during the dry winter months, but come summer, they're equally as unfortunate-looking thanks to always-exposed heels (think walks on the sand). Needless to say, my feet don't get enough love.
While slathering on a foot cream and throwing on a
pair of socks
can provide sandal-ready results come morning, it's usually only temporary—I'm just one shower away from being back to square one. That's why, recently, I've decided it's time to quite literally crack down on my feet and put as much effort into my foot-care routine as I do my skin-care routine. To this end, I've developed a three-step routine that I can confidently say has transformed my once embarrassingly dry feet for good. If you're ready for smooth, crack-free soles yourself, keep reading for my routine as well as some advice from the pros.
---
Why Foot Care Is Important
Let's face it. Our feet are an often neglected part of our skin-care routines. But according to board-certified dermatologist
Dr. Brendan Camp
of Medical Dermatology & Cosmetic Surgery, it's important to tend to your feet for more than just aesthetic reasons. Says Dr. Camp, "Feet are prone to infections from viruses (warts), fungi (nail infections and athlete's foot), and bacteria (toe-web infections). When feet become affected by rashes like eczema and psoriasis, they can become uncomfortable to walk on."
Marcella Correa
, a pro medical pedicurist, agrees, stressing that nail fungus is one of the easiest infections to catch but takes the longest to eradicate. "You can develop nail issues like discoloration and thickness due to the fungus," she says. "Most importantly, anyone with underlying medical conditions should be even more cautious, as one minor infection can cause years of damage and even permanently change your way of living." Bottom line: It's time to give your feet some attention.
What Causes Dry, Cracked Feet?

If you look at your heels and notice a layer of dry, thick skin, it's likely a callus. Walking barefoot (guilty) and taking hot showers (oops) are two big offenders as to why you may be dealing with cracked soles, in addition to standing for long periods of time and lack of hydration. Dr. Camp also notes that ill-fitting shoes can contribute to blisters and sores. "Rashes like allergic-contact dermatitis, in which the affected skin becomes red, itchy, swollen, and sometimes weepy, can develop as a reaction to certain shoe materials, such as leather or rubber," he says. "Also, calluses and corns, which represent areas of thickened skin, or hyperkeratosis, develop from continuous frictional forces."


Three-Step Routine to Heal Dry Feet
First things first, get rid of the thickened skin. If you're a die-hard user of pumice stones, Correa says you may want to reconsider. "Given that pumice stones are used in the shower, are full of tiny crevices, and are seldom dried off after use, they provide a great home for bacterial colonization that can result in infections or certain skin diseases," she warns. Instead, I opt for a foot rasp (yep—the thing that looks like a cheese grater) to "shave" off any dried, caked-up skin in the shower once a week. One thing to bear in mind: The skin on the soles of our feet is naturally thicker than other parts of our body—Dr. Camp says this is to protect our feet from the friction they are exposed to day in and day out. Therefore, be mindful of over-exfoliating, as it can make the soles incredibly raw and painful (trust me on this one).
Next I use an exfoliating scrub. The game-changing one I use is the Barefoot Scientist
Pure Grit
($28). The first time I used this, I was in utter shock at how any and every trace of dryness on my heels immediately disappeared.  The hero ingredients here are volcanic sand (fancy) along with shea butter, bentonite clay, and quartz. Not only does it effectively buff away built-up skin, but it also offers cleansing benefits, just like a facial cleanser purifies your skin. Plus, it boasts a eucalyptus scent for a spa-like feeling.
Finally, it's time to moisturize. When it comes to the product I use, the above steps are so effective that it truly doesn't matter if I use a cream, balm, or butter—my skin drinks up every type of formula. I always make sure to throw on a pair of socks overnight to lock in moisture after application. The end result? Feet that are silky smooth and ready for summer.
Our Favorite Product Picks:
Correa is a fan of silicone heel protectors versus socks post–foot cream—they allow any creams you apply to actually seep into the skin versus get absorbed by cotton or other material.
Made with the brand's signature Dead Sea mud, this therapeutic cream relieves dry, painful cracks on the feet for hydration that lasts.
We're big fans of this chemical exfoliator that boasts a cult following. Pop on the booties, let them work their magic for one hour, and watch as the layers of dead skin peel off. (Heads up: Avoid doing this before a special occasion—you'll likely peel for a few days.)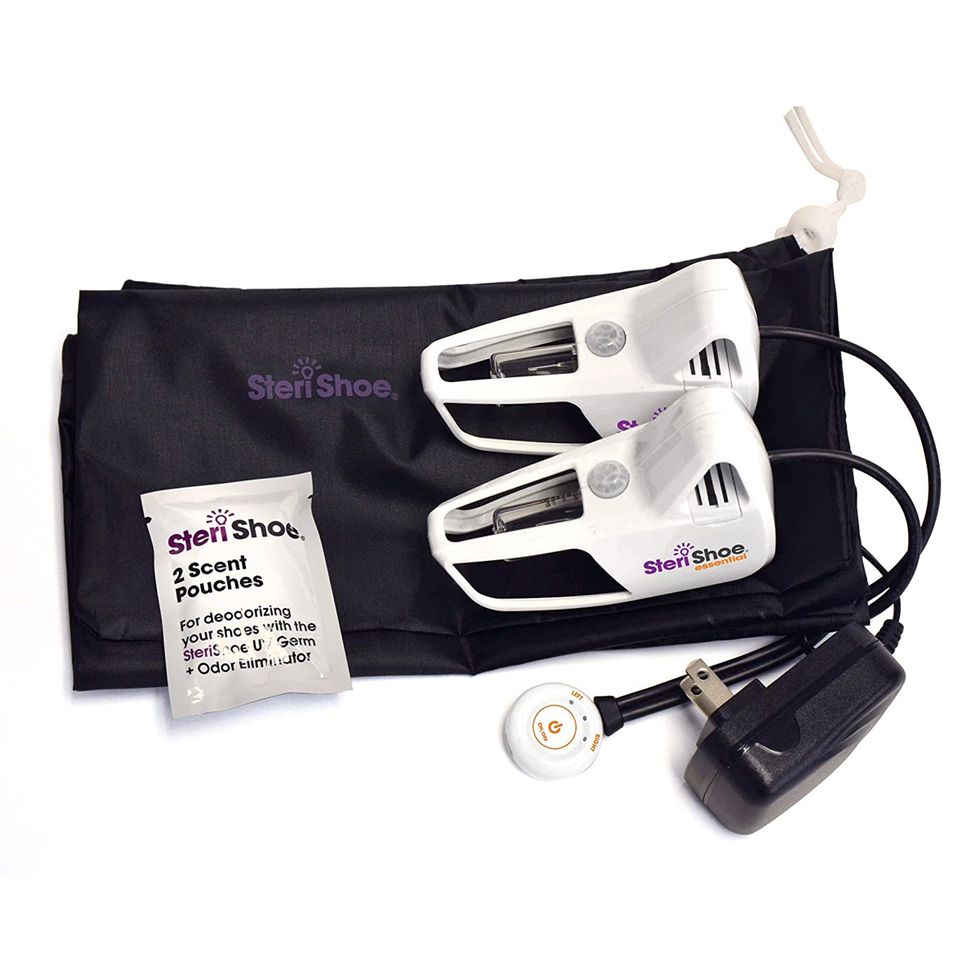 If you're prone to foot fungus or athlete's foot, Correa recommends using an ultraviolet sanitizer to disinfect all your shoes. "The number one mistake all my clients do is come in to treat a fungus, yet they don't treat or sanitize their shoes, making the problem recurring," she says.
Say goodbye to thick calluses once and for all with this stainless-steel foot rasp, which is made of 200 micro grates to safely slough away built-up layers of tough skin and reveal smooth, touchable feet.
Rough heels won't stand a chance against this sole-softening cream. It features a blend of allantoin (to promote new tissue growth), glycerin (to moisturize), and menthol (for that cooling sensation).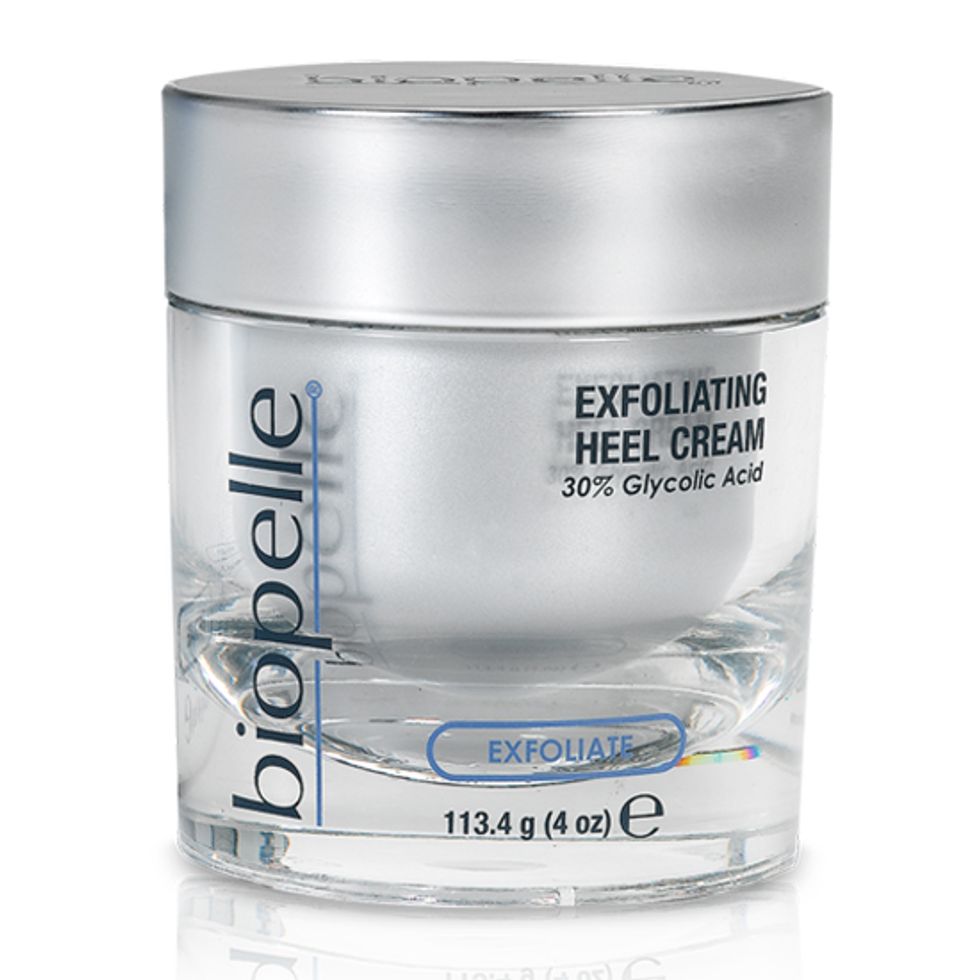 Camp is a fan of exfoliators that make use of keratolytic agents to break down and remove dead skin. Among the star-studded ingredient list of this heel cream is glycolic acid, which works to smooth out rough calluses.
Give your feet the pedicure results they deserve with this pick from Avon, which reviewers rave about for its ability to make cracked heels disappear.
Have sweat-prone feet? Opt for a deodorizing cream like this one from Aveda—it's made with lavender and rosemary oils plus plant-derived oils for ultra-soft, transformed feet.