Body Serums Are Skin Care's Next Frontier—and We're Obsessed
The experts dish on why they're an essential part of your beauty routine.
Skin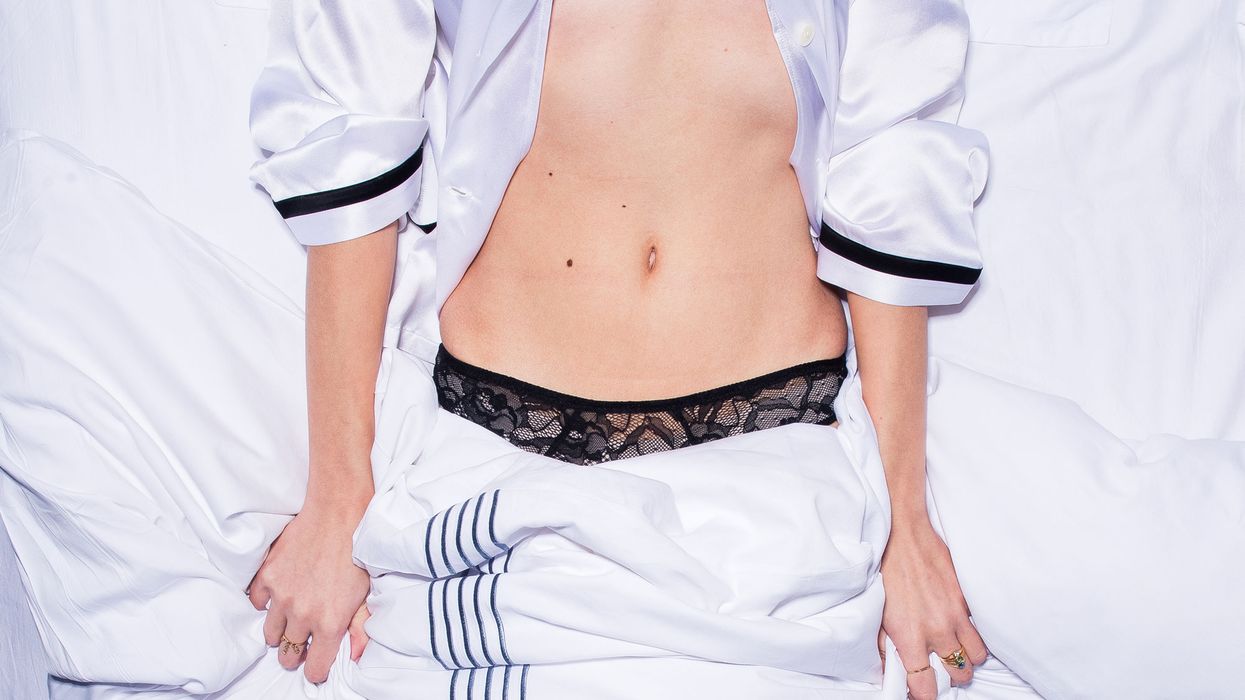 If you consider yourself a skin-care aficionado, it's likely you already have a lineup of
facial serums
that you use on the daily. These extra steps in our beauty routines offer a plethora of benefits that our regular moisturizers don't, which explains why they've exploded in popularity over the past couple of years. But what about serums for your body, too?
With the rise of targeted serums, we're beginning to see a growing number of products formulated specifically for use beyond our faces—but is it actually beneficial to add an extra step to our daily body-care routines? According to the experts, the answer is yes.
Body serums boast the same skin health benefits as their facial counterparts: multi-tasking formulas and the ability to target specific skin concerns. "Body serums are higher-performing than a simple moisturizer, and they're easy to add to your routine," says
Dr. Michelle Henry
, Mount Sinai and Harvard-trained dermatologist and Mohs surgeon. "They're lightweight, absorb quickly, and depending on which one you choose, they can hydrate, tighten, nourish, brighten, or exfoliate your skin."
Much like facial serums, body serums are a great way to deliver active ingredients to the skin that our usual moisturizers can't. "Some body creams and lotions contain actives, but body serums have higher concentrations of these ingredients," explains
Dr. Hadley King
, NYC-based board-certified dermatologist. "The lighter texture of serums may better accommodate water-soluble vitamins and antioxidants, which are often poorly absorbed from oil-based moisturizers. Many formulas also contain hyaluronic acid, which is a humectant, so it hydrates the skin by drawing moisture to it—which is great if you're looking for a lightweight moisturizer and you're not in particularly dry conditions."
Beyond moisture and antioxidant boosts, these serums are also better suited for full-body
exfoliation
without having to reach for a physical scrub. "Chemical exfoliators, such as glycol and lactic acid, require a lower pH for optimal performance than is generally found in body creams and lotions," says King. "However, these lower pH levels can be found in body serums." Additionally, there are plenty of products formulated with skin-improving ingredients like vitamin C and retinol that boost radiance, elasticity, and even minimize signs of premature aging.
With many of us facing end-of-summer scorching temperatures and unbearable humidity, body serums make the perfect moisturizing option for when it's just
too
hot to slather on heavier products thanks to their light, fast-absorbing nature. "The lighter texture of serums can work well alone in a body-care routine in more humid environments," says
Caroline Robinson, MD, FAAD
, board-certified dermatologist and founder of
Tone Dermatology
. Plus, many serums are formulated with ingredients that are ideal for increased sun exposure, such as antioxidants that protect the skin from
free-radical damage
, adds King.
Of course, that doesn't mean it's time to break up with your
favorite lotion
altogether. As we head into fall and winter, serums are quite beneficial, but should be treated as only one part of your moisturizing routine. "In colder and drier climates, they're not a suitable replacement for standard moisturizers," says Robinson. While they're considered a powerful boost in improving skin health, she stresses that they still need to be followed up by a hydrating lotion or cream that will lock in moisture and protect the skin's barrier from the elements.
If the idea of another multi-step beauty regimen stresses you out, we promise—it's worth it, and your skin will thank you for it.
---
Without further ado, the eight body serums you should add to your beauty arsenal, below:
King loves this creamy serum for gently exfoliating the skin sans any scrubbing. Thanks to the addition of lactic acid, it's the perfect choice for those suffering from extra dry or rough, bumpy skin, acne, and keratosis pilaris. Added probiotics protect the skin barrier while xylitol boosts hydration.
This daily hyaluronic acid serum for your skin moisturizes deeply while niacinamide, vitamin B5, and ceramide NP support and strengthen the skin's barrier, leaving the skin plump and supple. What we love most of all is that it's pH-balanced and non-irritating, so even folks with sensitive skin can enjoy its hydrating goodness.
This highly concentrated body serum is a blessing for thirsty skin. Both Henry and Robinson are fans of this budget-friendly option for its elastomers—which give the formula a silky-soft texture and dry finish—and micro droplets of Vaseline jelly that soothe even the driest of skin.
Ideal for those prone to body breakouts, this jelly serum is formulated with black charcoal, tea tree oil, and witch hazel to fight acne and calm redness while preventing future breakouts. Bacne no more!
This silky serum is formulated with a blend of 28 active botanicals, 200 mg of full-spectrum CBD, and sunflower seed oil for a treatment that deeply nurtures, moisturizes, and brightens. Plus, it's infused with citrus and bourbon vanilla and smells absolutely heavenly.
Your bod can benefit from anti-aging treatments, too. Formulated with EFG, or epidermal growth factor, this potent serum firms and tones the skin while leaving it smooth, silky, and hydrated.
Much lighter than your average body lotion, this serum-lotion hybrid is another favorite of King's. Powered by humectant hyaluronic acid, it draws moisture to your skin for up to 48 hours. The formula is relatively weightless, applying like water and absorbing instantly, while its 10 essential oils get to work improving skin radiance and fading discoloration.
This highly concentrated anti-aging body serum works hard to soothe and regenerate the skin while restoring firmness, elasticity, and radiance. It contains a circulation-boosting complex of thyme, cypress, cedar, peppermint, and lemon essential oils, as well as a blend of botanicals to further tone and reduce the appearance of cellulite. Antioxidants and actives found in kigelia, aloe ferox, and green rooibos tea extract hydrate and refresh while peptides and hyaluronic acid strengthen the skin's natural barrier.
African Botanics