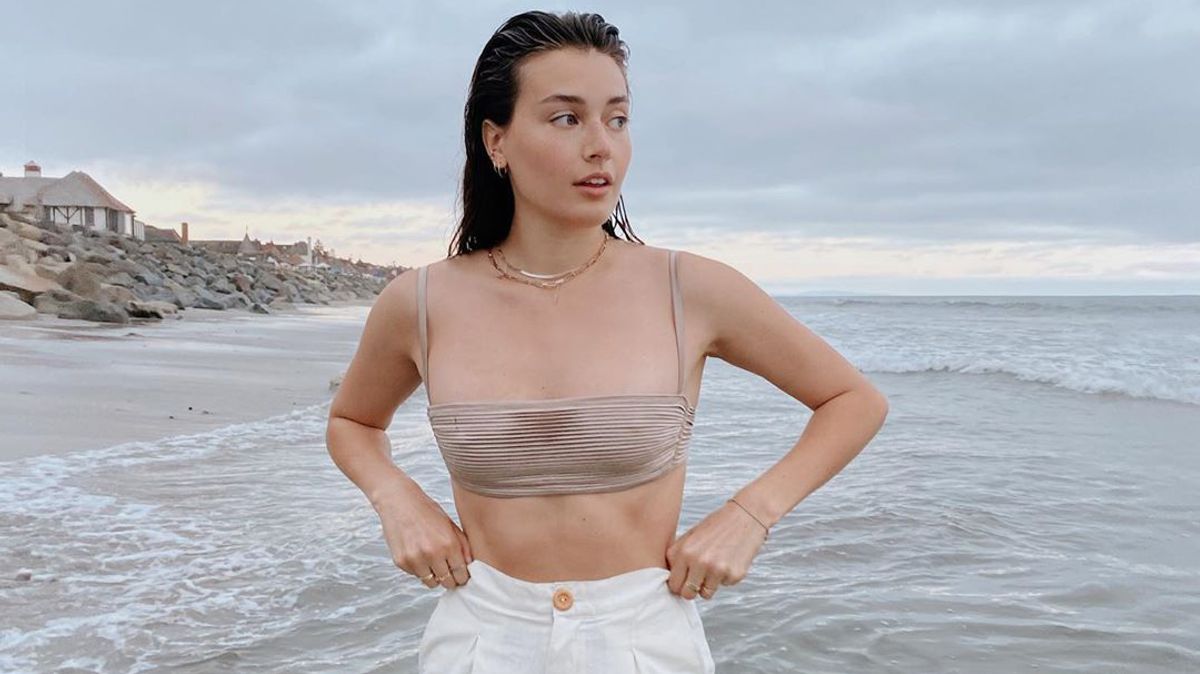 Trends
No vacation? No problem.
During any ordinary year, searches for
swimwear
would spike at the very beginning of the summer. But this wasn't an ordinary year: With big vacations sidelined until who-knows-when and plans for
long weekends away
on hold, your bathing suit collection is probably collecting dust. Factor in that swimwear is a category, much like snow boots or strapless bras, that has a relatively high cost per wear thanks to its hyper-seasonality, and you might be ready to sit in a lawn chair on your driveway just so your bikini can see the light of day.
One solution is to get creative: Of course, there's nothing that says a string bikini can't moonlight as, say, a shirt or a makeshift bra, but full-coverage options make it easier to seamlessly incorporate them into your rotation—and not just when you're
hitting the beach
. A high-neck halter top or a one-shoulder one-piece could be a great alternative to a crop top or bodysuit. Brittany Kozerski Freeney, Owner/Designer of JADE Swim, says she founded her brand on the principle that swimwear can and should be styled beyond the beach setting. "Our collections are always designed with multifunctional versatility in mind," she says. "We offer styles that can be worn as swim or ready-to-wear—as bodysuits and as layering pieces mixed and matched with shorts, jeans, and skirts."
Kozerski says JADE's Halo top is a particularly versatile alternative to a shirt: "The strap was designed to go across the chest and land on the neck, but some customers started styling [it] with the strap wrapped around the shoulder," making it appear more like a proper top. Even better: Most swimsuits are inherently quick-drying and sweat-wicking, making them great substitutes for any outdoor activities.
Similarly, some brands, like Shea Marie's SAME swim, are intentionally making pieces that inherently double as ready-to-wear: As she hoped, "customers love the pieces so much that they're styling them into their daily outfits. They can be worn as swimwear, or with high-waisted pants, shorts, or skirts as a complete outfit." Other brands like Isa Boulder and Castamira are designing one-pieces that look like they should be a part of your regular outfit rotation thanks to small details like ruching.
Ahead, five ways to make your swimwear work overtime, even when you're not heading to the beach.
---