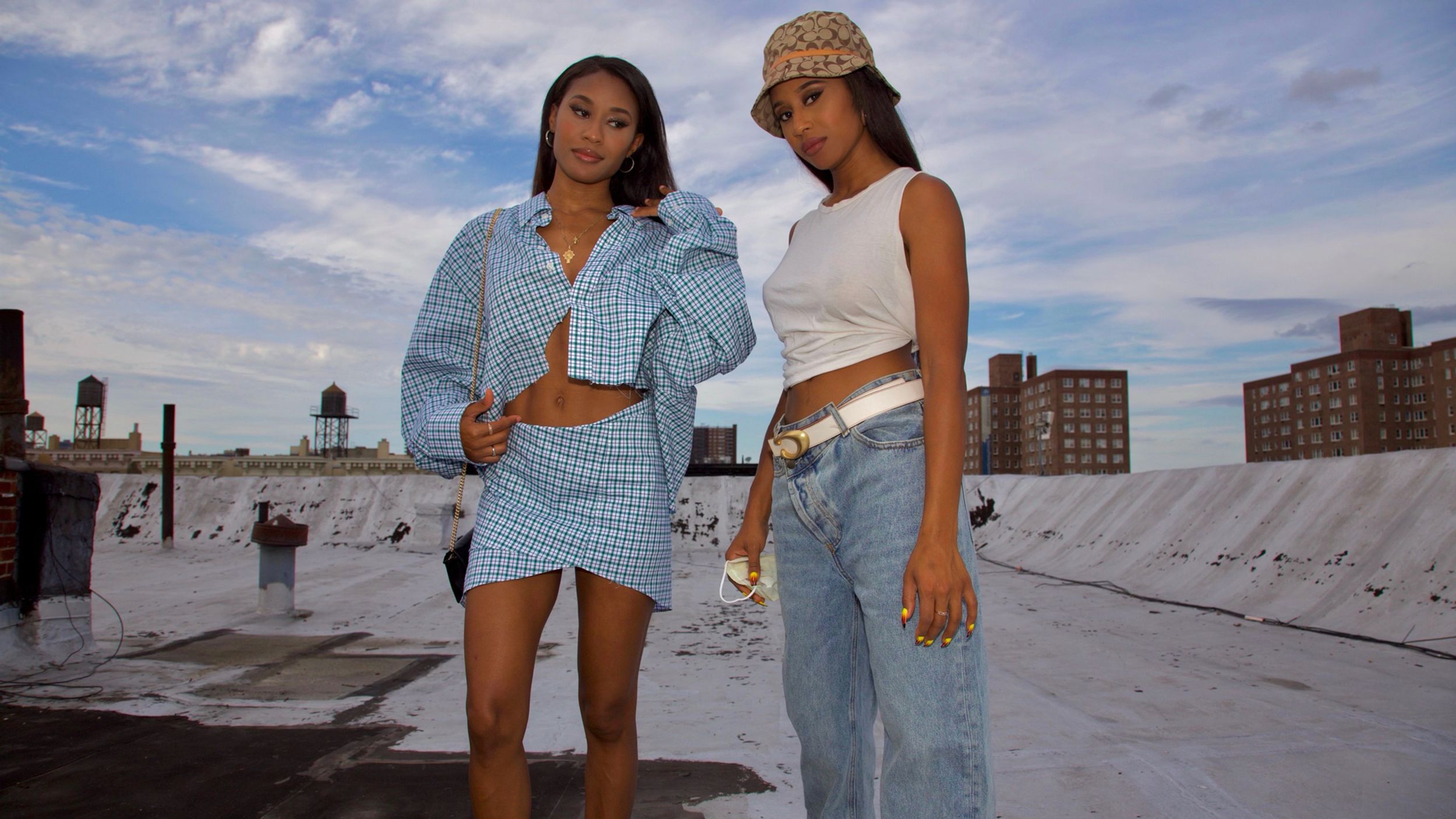 Shopping
Double the style and sound.
If you're in New York and interested in the fashion scene, you probably know of the beautiful set of twins
Angel and Dren Coleman
. The NYC natives have made a name for themselves in the fashion and music industries, from spinning the hottest records at some of the most exclusive parties to being featured in major brand campaigns by the likes of 
Stuart Weitzman
, 
DKNY
, and 
G-Shock.
 While there aren't any large parties or gatherings happening anytime soon, that hasn't stopped the duo from hopping on their turntables, hosting numerous parties and events through Instagram Live, and all while looking as fabulous as ever.
With multiple
closets
overflowing with Nikes and sportswear and just the right amount of designer co-ords and dresses, their wardrobes are a dream for any aspiring It Girl. We caught up with the sisters to dive into their favorite styles, what they've been up to over the summer, and what is currently catching their eye for fall.
---
How would you describe your own personal style?

Angel Coleman: "I think my style is a little sporty, functional, and fun. I'm a really active person, so I wear things that make sense and feel good."

Dren Coleman: "I would definitely say sporty, but I'm also not afraid of a bold look, either."

How did you two first get into deejaying?

AC: "Deejaying became my obsession starting like, 2014. I had always been into music, so when we finally got a controller, I thought it was amazing.  We were living in the Bronx and we didn't have speakers, so we connected to our TV.  I'm pretty sure we were driving our mom crazy, but she put up with us [laughs]."

What are your must-haves for the night to spin the perfect set?

DC: "Recently, all I need are some good reggae vibes."

AC: "I just need my equipment and good energy."

If you had to describe each other's music taste in three words, what would they be?

AC: "I think [Dren's] taste is similar to mine, but every now and then she'll surprise me with something she Shazamed or something [laughs]."

DC: "Nostalgic, melodic, and feel-good. [I] can't believe I did it in three words."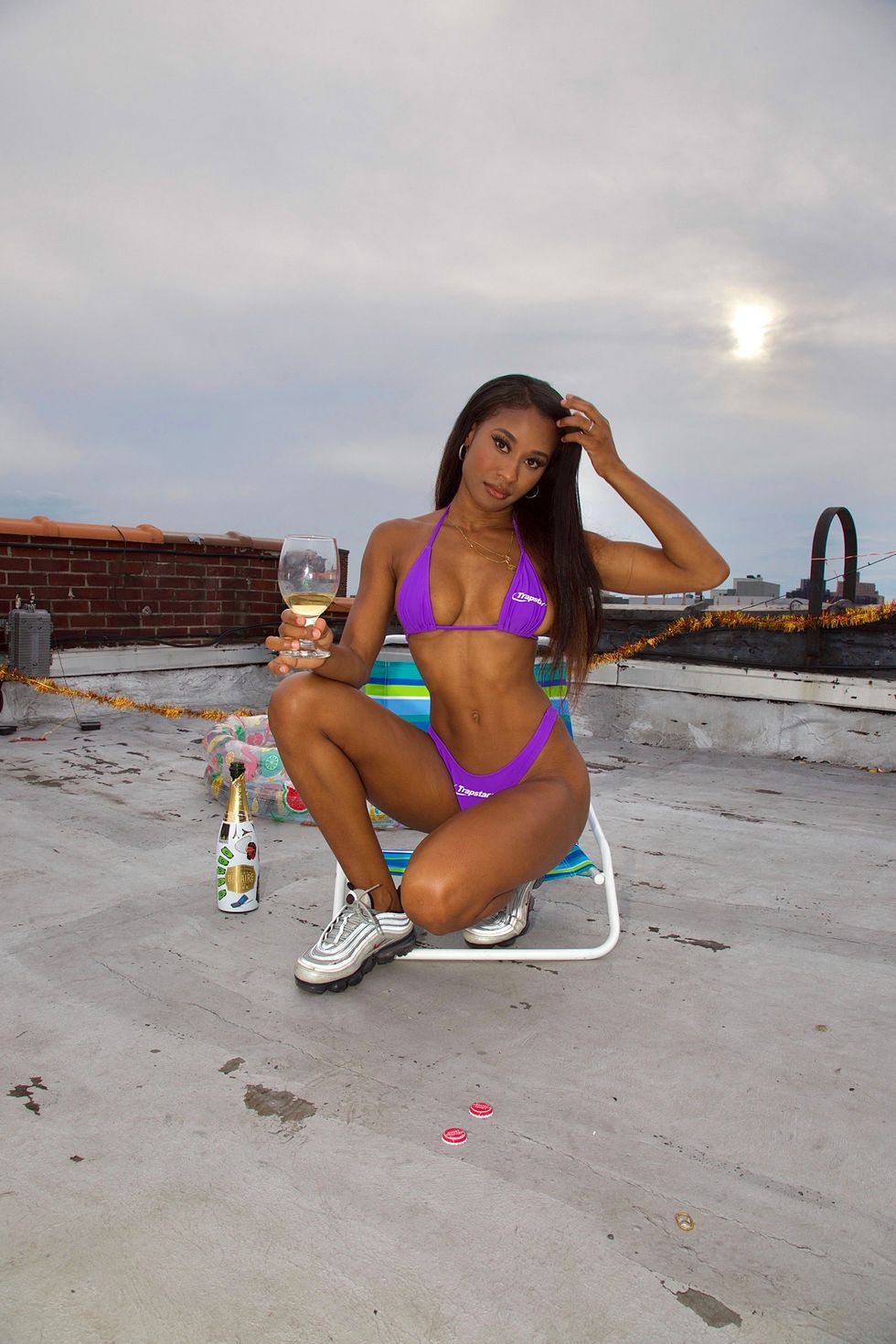 Photo: Courtesy of Angel & Dren Coleman
What's your process when getting dressed in the morning?

AC: "I usually think about what I'm doing that day and try to dress for that. Sometimes I like the first thing I put on, and other times it takes me a few tries, but I keep going until I'm satisfied. Recently, being at home so much, it's been more casual though."

What's something you'd typically splurge on?

DC: "Food."

AC: "[Laughs] food."

What's your favorite type of food to eat/make?

DC: "I love Jamaican food because I was raised on it, but I also love Vietnamese and Indian food because they have a lot of amazing vegetarian options."

Is there an item that makes you feel naked if you go without it?

AC: "I think maybe only my jewelry. I pretty much always have my earrings, rings, and chains on. They feel like they're a part of me now."

DC: "I always keep my two rings and earrings [on]."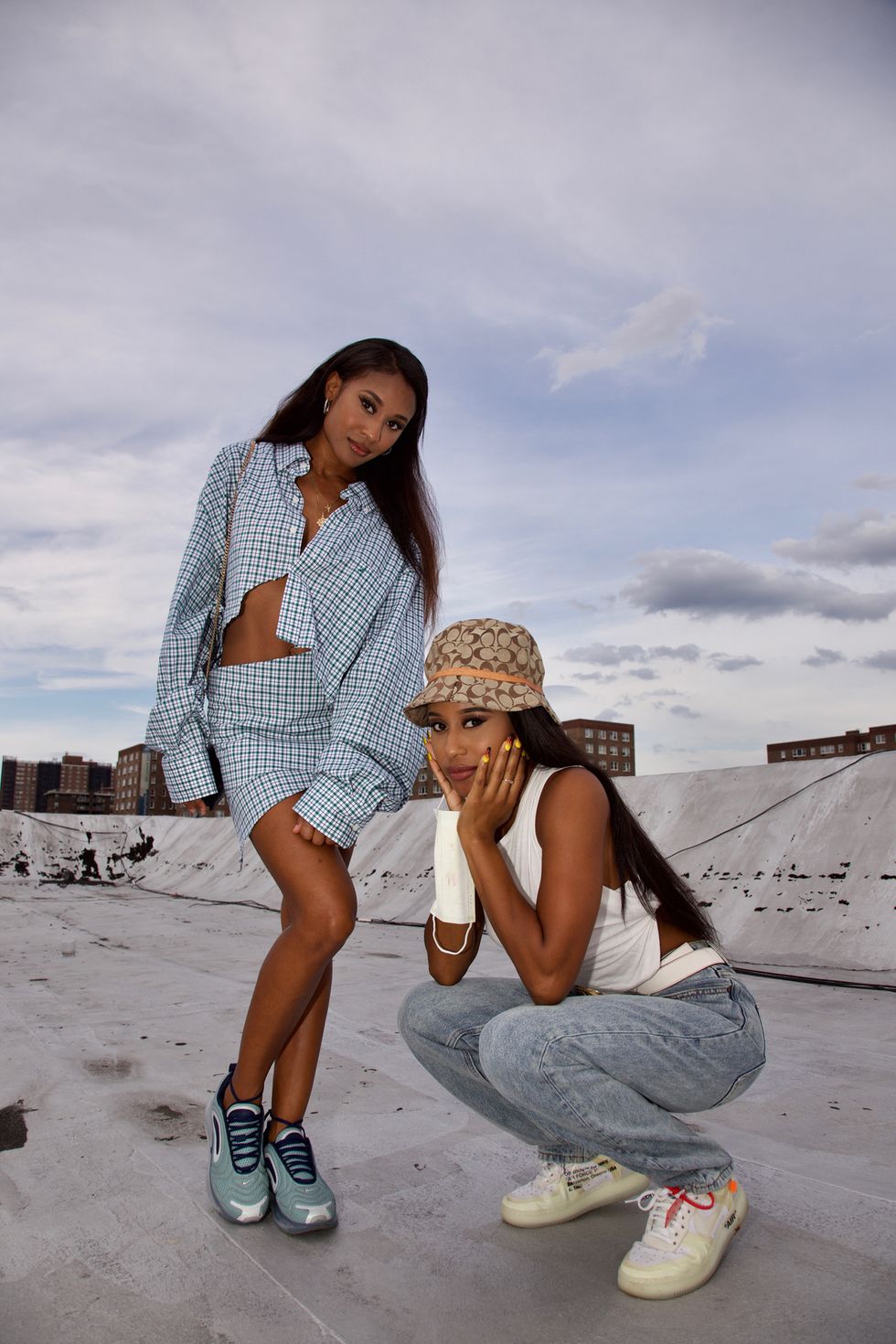 Photo: Courtesy of Angel & Dren Coleman
What's your go-to summer outfit?
AC:
"When in doubt, I'm wearing a t-shirt and pants or shorts, and I can wear it with sneakers, boots, or heels depending on how dressed up I want to be."
DC:
"I like to keep it simple in the summer. I love blue jeans or denim shorts with a crisp white tee or beater [tank]."
Sneakers or heels?
AC:
"I love heels, but recently, sneakers."
DC:
"Both! I don't think I could choose. Some days I'm feeling a heeled boot, and some days [a pair of]
Air Maxes
."
Dress up, or dress down?
AC:
"I'm definitely both depending on the day, but I can't wait for an occasion to dress up."
DC:
"Maybe somewhere in between."
Dine in, or takeout?
AC:
"I'm more here for the cook-at-home, [not] takeout these days."
DC:
"I love eating my own food at home. Eat in!"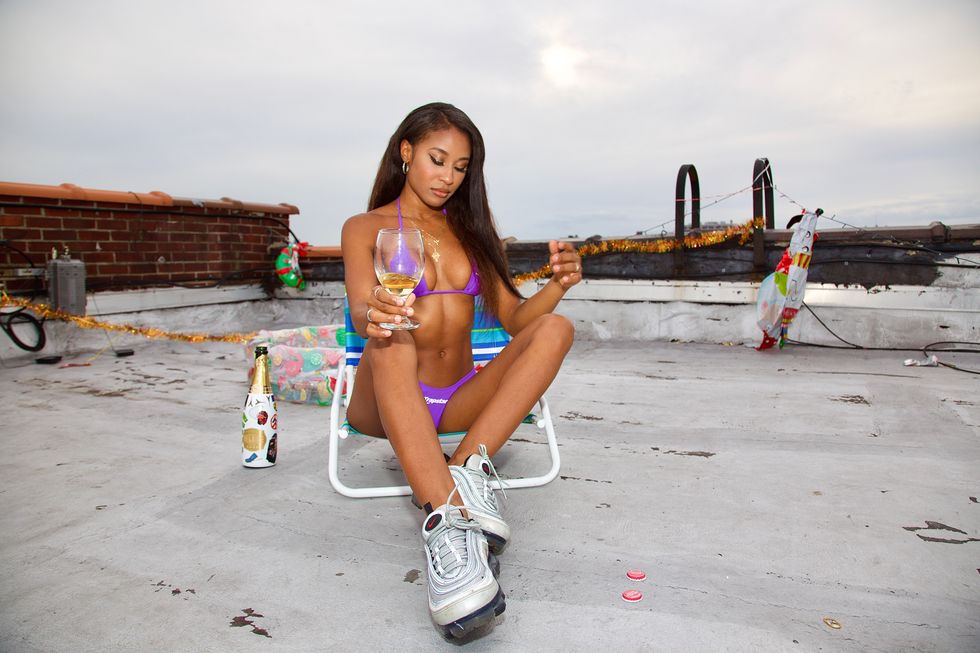 Photo: Courtesy of Angel & Dren Coleman
What's your stay-at-home wardrobe like now?
AC:
"My stay-at-home style is pretty laid-back, but we have
'
parties
'
at home, and I kind of dress up for that."
DC:
"I'm in a sports bra and athletic leggings almost every day."
How did your Instagram parties come about? How do you prepare for them?
AC:
"We started doing sets on IG because we missed playing parties. It was weird at first because I don't think I ever did sets on IG before quarantine, but they're really fun. It feels like we're having house parties a few times. I dress up sometimes, have drinks, play, and that's it."
Would you say you're more of a compulsive shopper?
AC:
"I'm not, really, [unless] I know I
really
wanted what I want [when] I'm buying."
DC:
"I wouldn't say compulsive, but I have my days."
What three items in your closet can you not live without?
AC:
"I need my crop tops (lol), denim, and sneakers."
DC:
"Sports bra, workout leggings, and white tee."
6 items Angel & Dren Coleman currently have in their shopping carts:
Fenty
Bernard James
Trapstar London
Daily Paper
Daily Paper
KidSuper Studios