The Six Best Northeastern Summer Getaways for 2020
All within driving distance of New York and New England.
Travel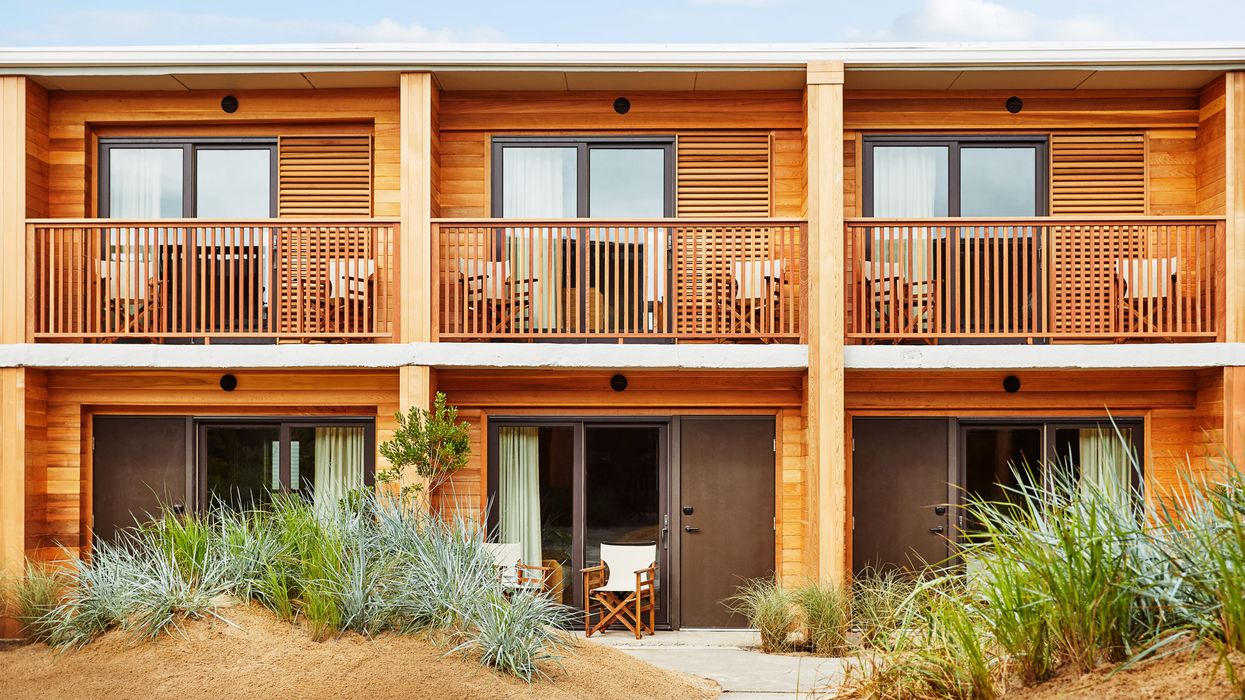 While the restrictions on air travel may have made those European escapes unlikely this summer, local road trips to nearby retreats seem to be the rescue for those of us still looking to indulge in a little holiday. Every summer we tend to put the new European design hotels on our summer hit lists, like the Hotel Les Roches Rouges and the Hotel Mezzatorres of years past, and often neglect the local spots in our own backyard. Fortunately for New Yorkers and New England folk, some new, buzzy design hotels are opening their doors for the first time this summer. From outdoorsy escapes in the Catskills and the Berkshires, to a surfer's paradise in the Rockaways, to a tech-forward retreat in Nantucket, road trip options are abundant this season. So save that money on airfare for next summer, because ahead, we've rounded up the best new hotels to visit within driving distance of New York and New England.

 
---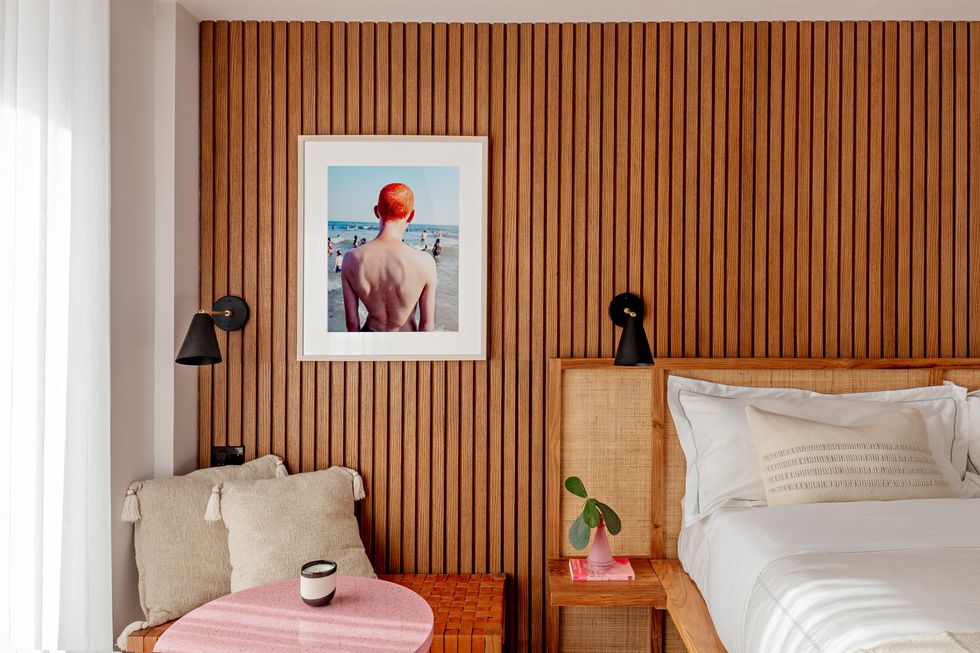 Photo: Courtesy of The Rockaway Hotel
You can now turn your day trip to the Rockaways into a stylish weekend getaway with
The Rockaway Hotel
—the first design-focused hotel to open on Rockaway Beach. The hotel is accessible by public transportation, such as ferry, subway, and city bus for local New Yorkers, and will function as a community hub for locals. The Rockaway Hotel is the brainchild of Jon Krasner and Michi Jigarjian of 7G Realty, and Terence and Dan Tubridy of IGC Hospitality, whose shared passion for the beach, arts, food, culture, and wellness helped create the unique experience of a stay here. The unpretentious, urban beach getaway hosts 50 guest rooms, a restaurant, rooftop bar, an all-day café and coffee shop, an outdoor pool, spa, and more. "We're excited for guests from around the globe to meet our friends from the local community through programming, pop-ups, and our wonderful staff," says Dan Tubridy.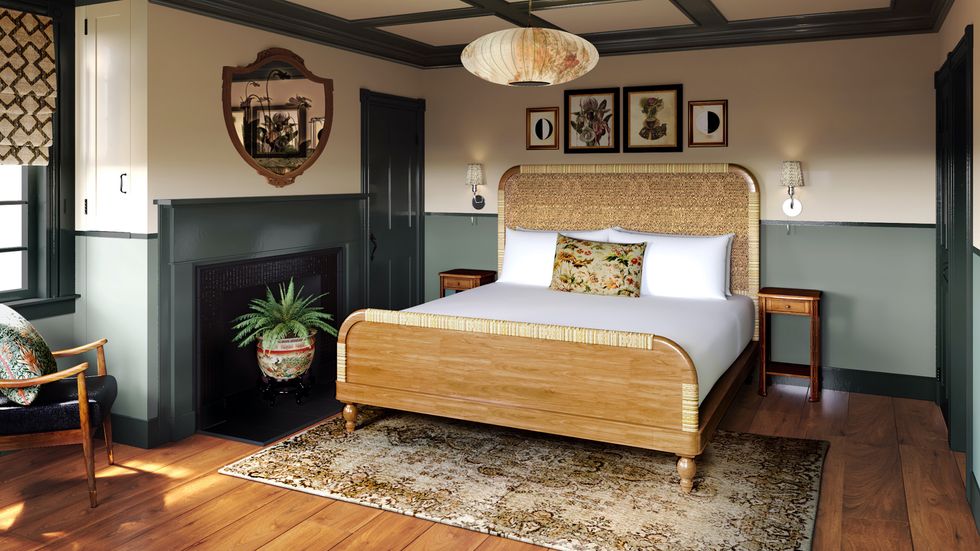 Photo: Courtesy of Life House Nantucket
Opening in August,
Life House
's Rami Zeidan is expanding his tech-forward and community-driven brand with a new, locally rooted property in New England's beloved Nantucket. Set in a federal-style mansion with a rich history of hospitality dating back two hundred years, Life House Nantucket is reminiscent of the ease of an innkeeper's residence. Rooms and shared spaces are decked in raffia and cane-webbed furniture, and cushions and shower details are swathed in botanical fabrics, contrasted against the jewel tones of a traditionally federal-style New England home, encapsulating the nuances of Nantucket's storied past and present. While there is no restaurant on the property, Life House will be partnering with rotating local chefs, restaurants, and bakeries to offer complimentary light dining options served in the courtyard, terrace, or lobby throughout the stay. Like all other Life House properties, the hotel will have digital room keys connected to the hotel's app, along with an optional social network, should you choose to connect with fellow guests and locals throughout your stay. COVID-19 updates can be found
here
.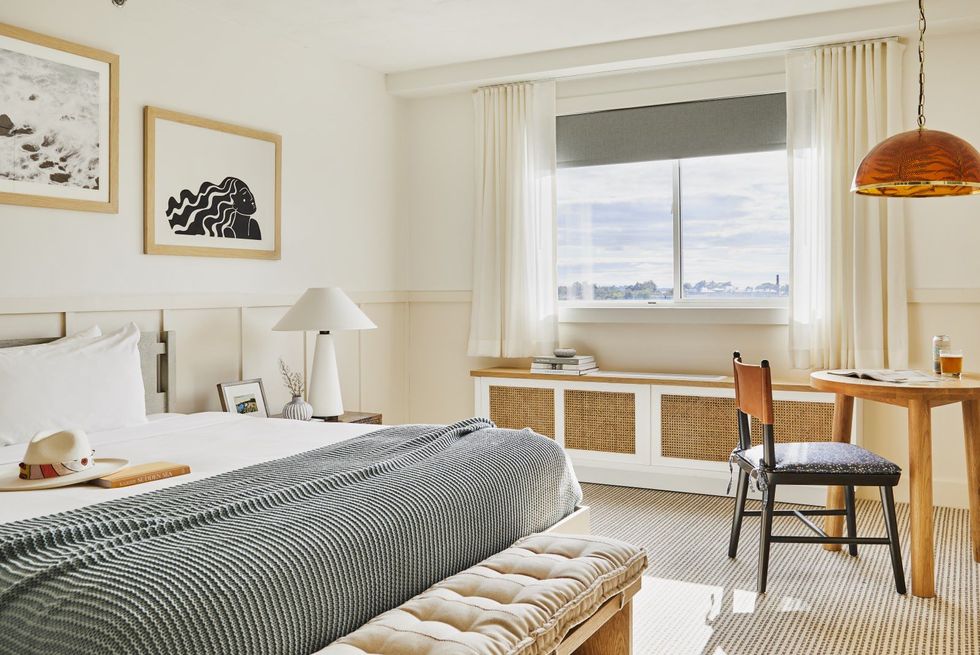 Photo: Read Mckendree
Newport has long been known as a New England retreat, and this summer it got even more idyllic with the opening of Phil Hospod's new hotel,
The Wayfinder
. The Wayfinder combines all the charms of Newport into a thoughtfully designed and locally curated space. The hotel is conceptualized by local talent, including artisans, soap makers, linen makers, and restaurateurs; the local flair can be seen in every part of the guest experience. In the same vein as honoring the local communities, The Wayfinder was built into an existing Newport property and aims to have close to 0 percent single-use plastics, with in-room glass water bottles and hydration stations throughout the property. The hotel will also partner with Save the Bay on beach clean-ups. Authentic activities to engage Rhode Island residents and Newport visitors will also be available—think sunrise yoga, beach workouts, live music sessions, and a rotating roster of Rhode Island food trucks. Additionally, the hotel will host monthly art fairs and local flea market pop-ups showcasing Newport's local artists. COVID-19 updates can be found
here
.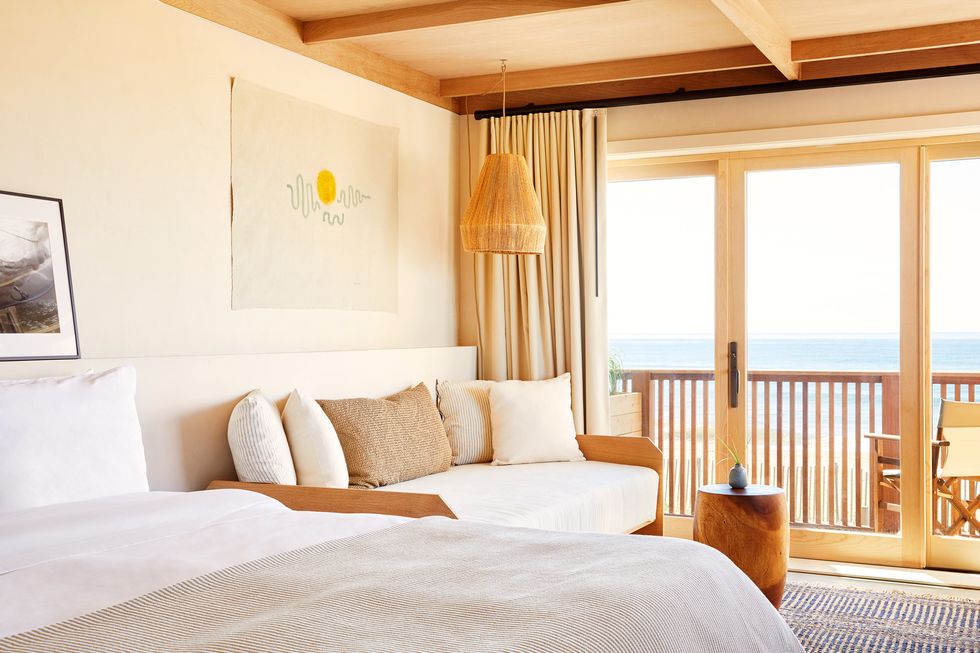 Photo: Read Mckendree
Montauk, the Hamptons' scenic yet unpretentious fishing town, is swarming with new hot spots, like the recently renovated Gurneys and Hero Beach Club. Though it may be the beachfront hotel
Marram Montauk
, owned by hospitality company Bridgeton, that really blows us away. The property is set just steps away from the world-renowned Terrace surf break and features 96 guest rooms, an open lobby, a locally rooted retail space, fire pits in a communal courtyard, an outdoor pool, and a South American café run by acclaimed Argentine chef Fernando Trocca (who has lent the space this summer to Donna Lennard of il Buco). The hotel's commitment to barefoot luxury is seen in every room, with a refined design approach that combines light, muted tones, handwoven rugs, woody details, and photographs by renowned beach and surf photographer Brian Bielmann, along with minimalistic art from musician and artist Sean Spellman.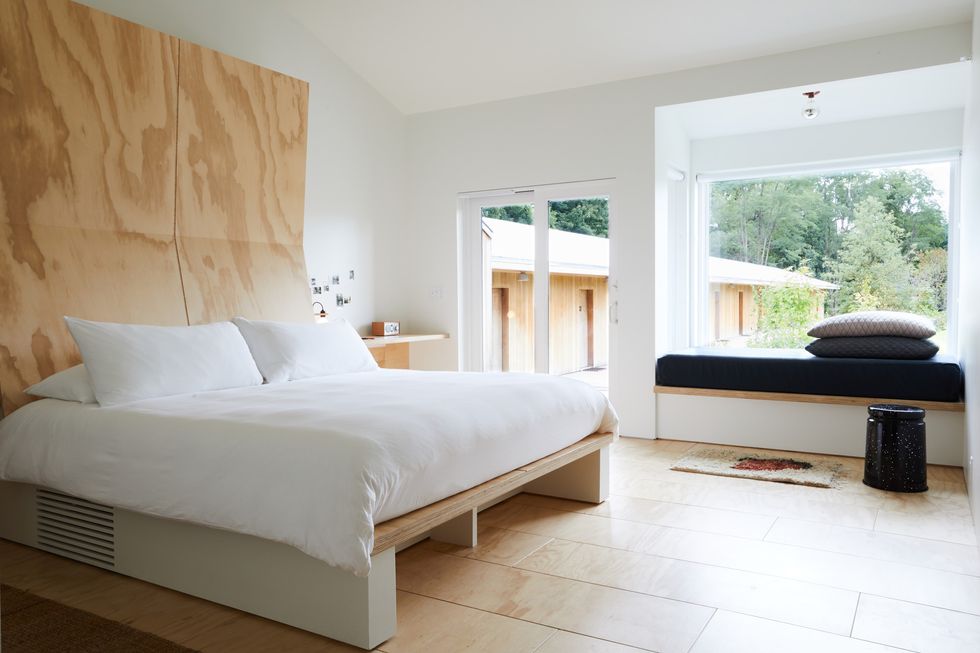 Photo: Nicole Franzen
The Berkshires is the ultimate retreat for those seeking the serenity of nature in a quaint New England town with rich history and culture.
Tourists
, in the resurgent town of North Adams, is a project by a diverse team of creatives, including developer Ben Svenson of Broder, Eric Kems of Bright Ideas Brewing, Scott Stedman of
Brooklyn
magazine and Northside Media Group, and John Stirratt of the Grammy Award–winning band Wilco. The partners describe the space as an artful union of design and culture, which can be seen throughout the property. Architecturally designed to mirror a traditional motor lodge with doors opening directly to the outdoors, each room features high ceilings and an advanced air circulation system that replaces the fresh air in the room every 60 minutes, bringing the outdoors into the space. Some rooms even have treehouse-like lofted bunks to accommodate larger groups. The ranch house from the existing property has been renovated into the hotel's main lodge, adjacent to the patio that overlooks the pool and a nature preserve. COVID-19 updates can be found
here
.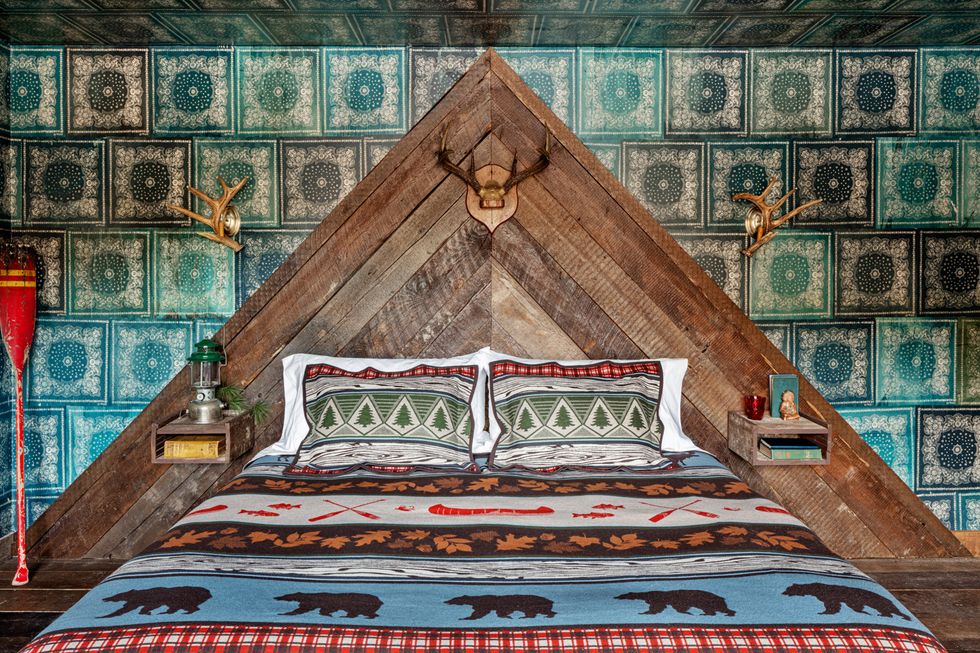 Photo: Courtesy of Urban Cowboy Lodge
"Come as strangers, leave as friends" is the motto at Lyon Porter, Jersey Banks, and Phil Hospod's newest Urban Cowboy 68-acre wilderness retreat in the Catskills, just two and a half hours from New York City. In true Porter fashion,
Urban Cowboy Lodge
blends rustic high design with playful details, mirroring the mood of adult summer camp. The rooms and lodge are whimsy and dreamlike, offering recreational activities ranging from hiking, skiing, and fly fishing to on-site activities like bingo, s'more making, and dining at the communal restaurant tables. While it's the perfect place for an outdoorsy escape, the lodge elicits community culture. You'll surely share your experiences here with fellow campers—er, we mean guests.
Top photo: Read MckendreeWant more stories like this?
The Ultimate Summer Entertaining Guide
So Your Dream Trip Was Just Canceled. Now What?
What to Eat and Drink for Every At-Home Summertime Activity