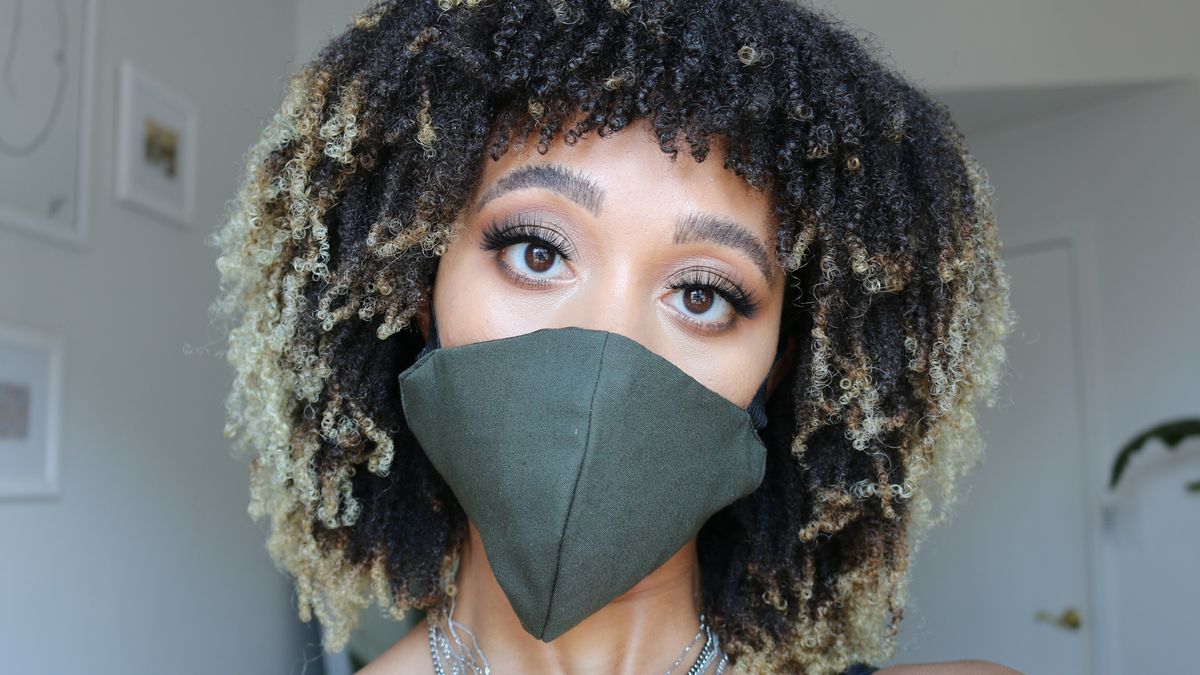 Makeup
It's time to get creative and have some fun.
Since social distancing is the new norm, many events that were formerly inside, like weddings, have been taking place on stoops, in streets, parks, or backyards. Once you have picked out the perfect outfit and accessories, now the question is: What do you do with your face? Of course,
popping on your mask
and going makeup-free is more than fine, but if you're craving some sense of normalcy and still want to wear makeup, many questions probably come to mind: How do I not get makeup on my mask? Will this clog my pores and
cause maskne
? Can eye makeup alone make this look come together?
Not to worry: I've done the legwork for you and created four looks to hopefully inspire your next mask makeup moment. As odd as it may be compared to my previous approach to beauty, I've learned that there is a symbiotic relationship between makeup and masks, and honestly, pairing them together is so much fun! And since we're not going to be able to stop wearing masks for the foreseeable future, I suggest leaning into it and trying out a few different makeup looks.
No matter the next outdoor event you are attending, or if you are just wanting to spice up your next grocery store run, there is a beauty look here for you.
---