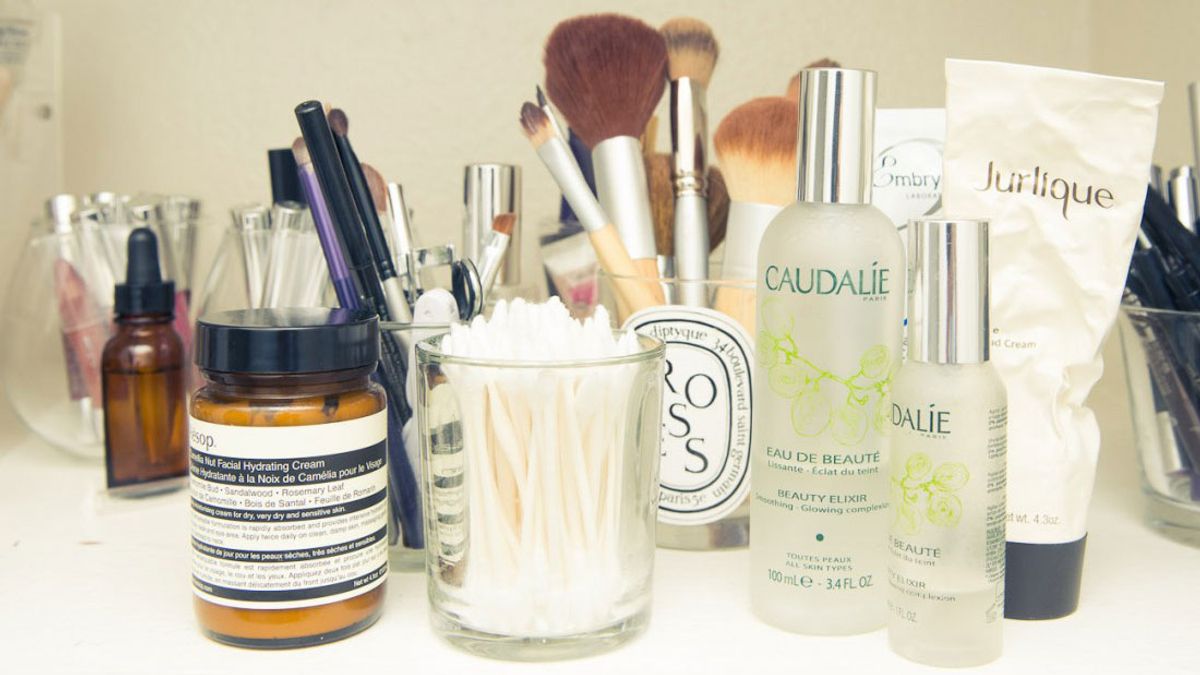 Skin
Hyperpigmentation doesn't have to last forever.
While your skin will thank you for exposing it to less UVA/UVB rays this fall, you unfortunately might still have leftover damage from your summer in the sun. Even the most diligent among us can forget to apply adequate sunscreen while at the beach or by the pool, which inevitably results in unwanted
dark spots
. But there are dozens of serums on the market specially formulated to combat the effects of sun damage and hormone-induced dark patches.
In order to learn what ingredients to look out for, we consulted aesthetician to the stars 
Joanna Czech
 for her favorite skin brighteners. "Kojic acid," she explained via email. "It's an antioxidant that brightens [and] inhibits the production of tyrosinase (the enzyme required for melanin synthesis). Niacinamide (vitamin B3) helps skin maintain normal barrier function, reduces skin sensitivity, increases the level of ceramides in the skin, and improves tone and texture. Ascorbyl tetraisopalmitate is made by mixing vitamin C with isopalmitic acid. It's oil-soluble, so it penetrates skin faster than any other form of vitamin C out there. It fights free radicals that cause premature aging, boosts collagen production, increases UV photoprotection, and lightens dark spots and discolorations."
In order to help fade dark spots once and for all, we rounded up six of the most highly recommended serums on the market. When used as a part of a consistent skin-care regimen, they are your best plan of attack for luminous, even skin. Check them out below.
---
1 / 6
Radiance + Range by Environ
, $108
This is
Joanna Czech
's favorite line of products for discoloration. You mix two serums together (packed with artichoke and plum extract, among others), along with a prep lotion, to effectively fade spots and nourish skin. And like the best products out there, you'll feel like a bit of a mad scientist in the process!