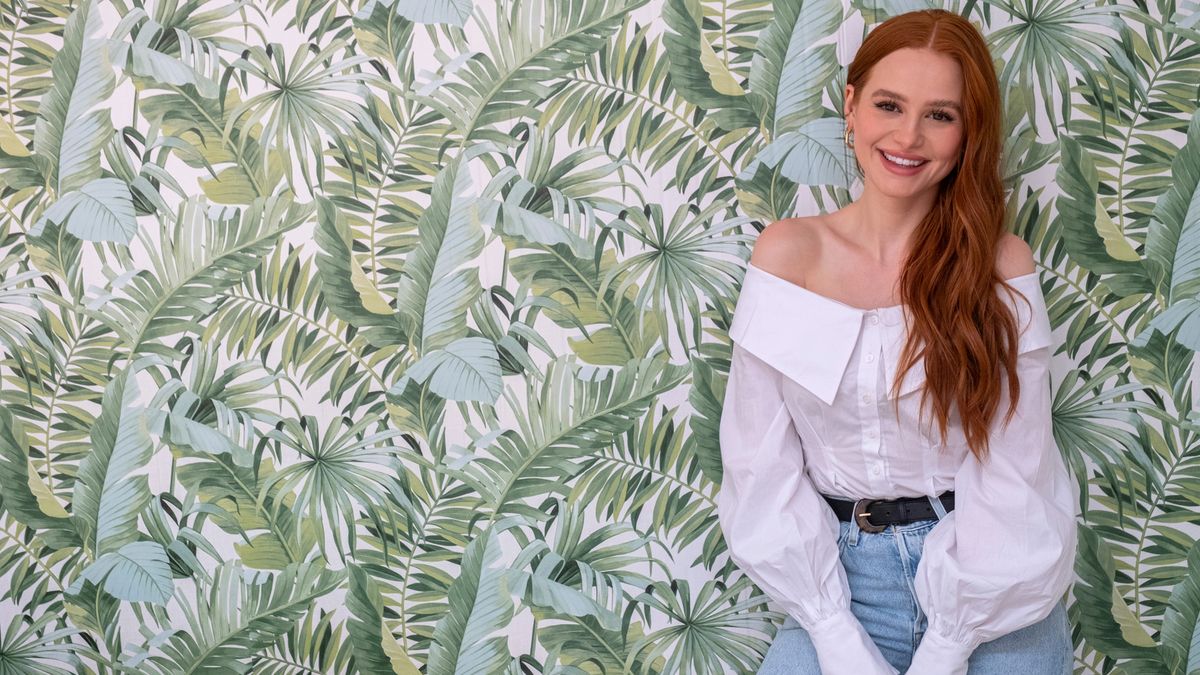 Celebrity
Madelaine Petsch on Learning & Living a Sustainably Quarantined Life
The Riverdale star touches on birth control, staying eco-friendly during quarantine, and more.
Chances are you've probably seen
Madelaine Petsch
's tastefully bubbly persona—contrasted by her Americana-copper locks—at some point on your screen. Whether you're tuning in to watch her as the sharp-tongued Cheryl Blossom on
Riverdale
, or you're just another one of her
20+ million avid followers on the

'

gram,
you can't deny that the enticing actress is making way to become one of the most prominent actresses of the year. And though she is physically bunkering down at home during quarantine like most of us, Petsch doesn't show any signs of slowing her roll anytime soon.
Now the
Riverdale
star is using her time off from set for philanthropic endeavors. First on her list: her partnership with AbbVie, makers of Lo Loestrin Fe, for its
'Are You in the Lo?'
campaign to make the discussion around contraceptives a little less painful, and to empower people to make educated decisions about birth control.
"I think it's very fascinating to me that it's still kind of awkward to talk to OB/GYNs about that [birth control]," Petsch tells Coveteur. "And that's the whole reason why we're partnering together, to hopefully empower people to educate themselves on their options. It's still quite antiquated in the fact that it's awkward to talk about, when in reality it should be just as normal as talking about food allergies or dietary restrictions. It's part of your health, and it's part of the concept of health, in general."
---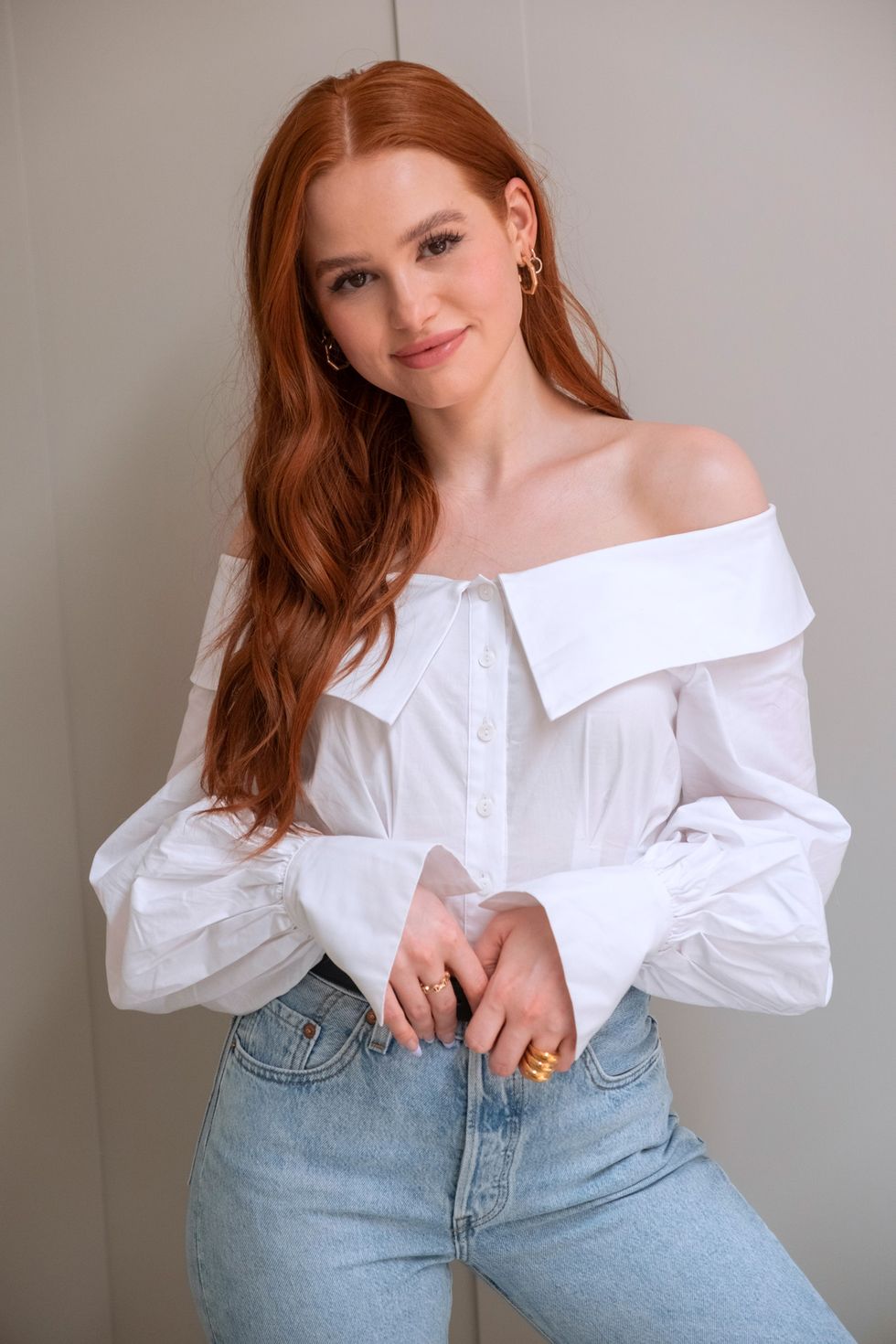 Photo: Courtesy of AbbVie
But, of course, having a discussion about birth control is easier said than done—many of us still giggle to ourselves solely by reading the word vagina. So what can be done to tackle the taboo nature of something so medical?

"I think it starts at home, and I was very lucky and blessed to have a mother where no topic of conversation was off the table," Petsch says. "So I was well informed at a very young age. I think it's important, if you're going to have a baby, you should know what the options are because they can change a lot. Now the sad reality is it doesn't always start at home. That's why I think it's important to have conversations with friends, as well. I had a conversation with my friends a while ago checking in about what they do, how they prevent pregnancy, what they take their birth control for, and whatnot. And it's actually an interesting conversation to get to dive into and what works for certain people. And so I think that's kind of where the conversation has to start. That's kind of like what comes first, the chicken or the egg, right? It's like, who's going to break the mold?"

Though Petsch is helping to break down the stiff verbal mold structuring our dialogue around birth control, it isn't the only issue on her mind. As an avid vegan with an eco-minded conscience comparable to an early-Goop Gwyneth Paltrow, the actress is also keeping up with her sustainable lifestyle during a time when the rest of the nation seems hooked on single-use products in the name of quarantine. Whether she's sipping through a glass straw or pairing her favorite quarantine sweatsuits with her reusable N95 mask, Petsch is making sure she's staying true to her environmental ethos while staying safe—and she thinks you should, too.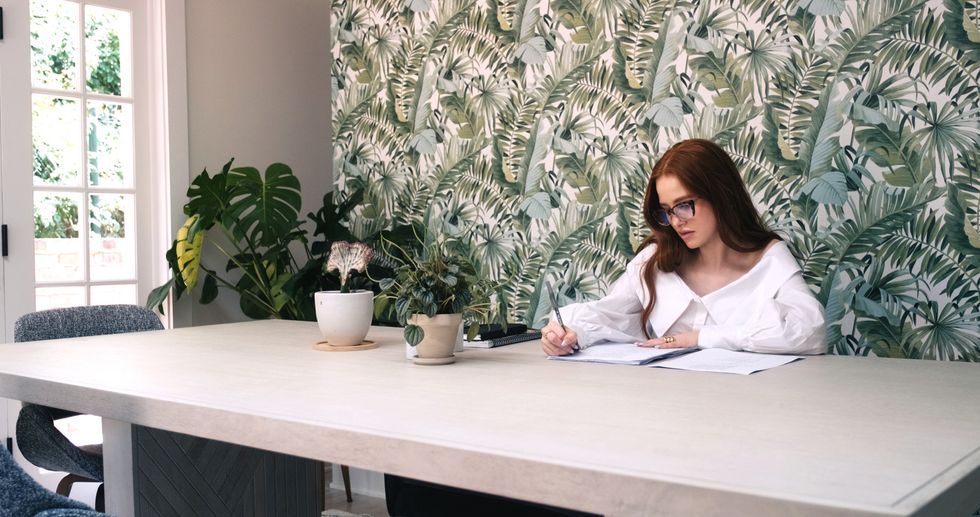 Photo: Courtesy of AbbVie
"It's funny because I actually find it easier now more than ever, because we're at home so much, so you can cook a lot more," Petsch says. "I use lots of hand sanitizer from sustainable companies, and I think this is important. It takes five to 10 more minutes to do a little research on where you're ordering things from and what you're buying, but it's so worth it. I used to see a lot of people drinking out of plastic water bottles. When you're at home, you can drink out of a glass. You can get a filtered water bottle. Little things like that go a long way with the environment, and people still understand that. The thing that I think is a hurdle with the environment that I've seen the most is that people think, 'Oh, there's no way that my plastic straw use could actually create a difference in the environment.' But the reality is it can, because everybody thinks that way. It could considerably reduce the direction we're going in the environment right now. We're about 10 years away from irreversible damage."
However, it's not all serious business for Petsch at the moment. The actress has been taking this time to give her closet the casual treatment and has turned to the one ensemble we've all grown familiar with during quarantine: sweatsuits.
"It's funny because I've been wearing coordinated sweatsuits for probably the last four years," Petsch says. "Cami [
Camila Mendes
] and
Lili [Reinhart]
, they either love them or they think I'm silly when I wear them. But now it's like the norm. Everyone's wearing sweatsuits, and it's great. I feel embraced."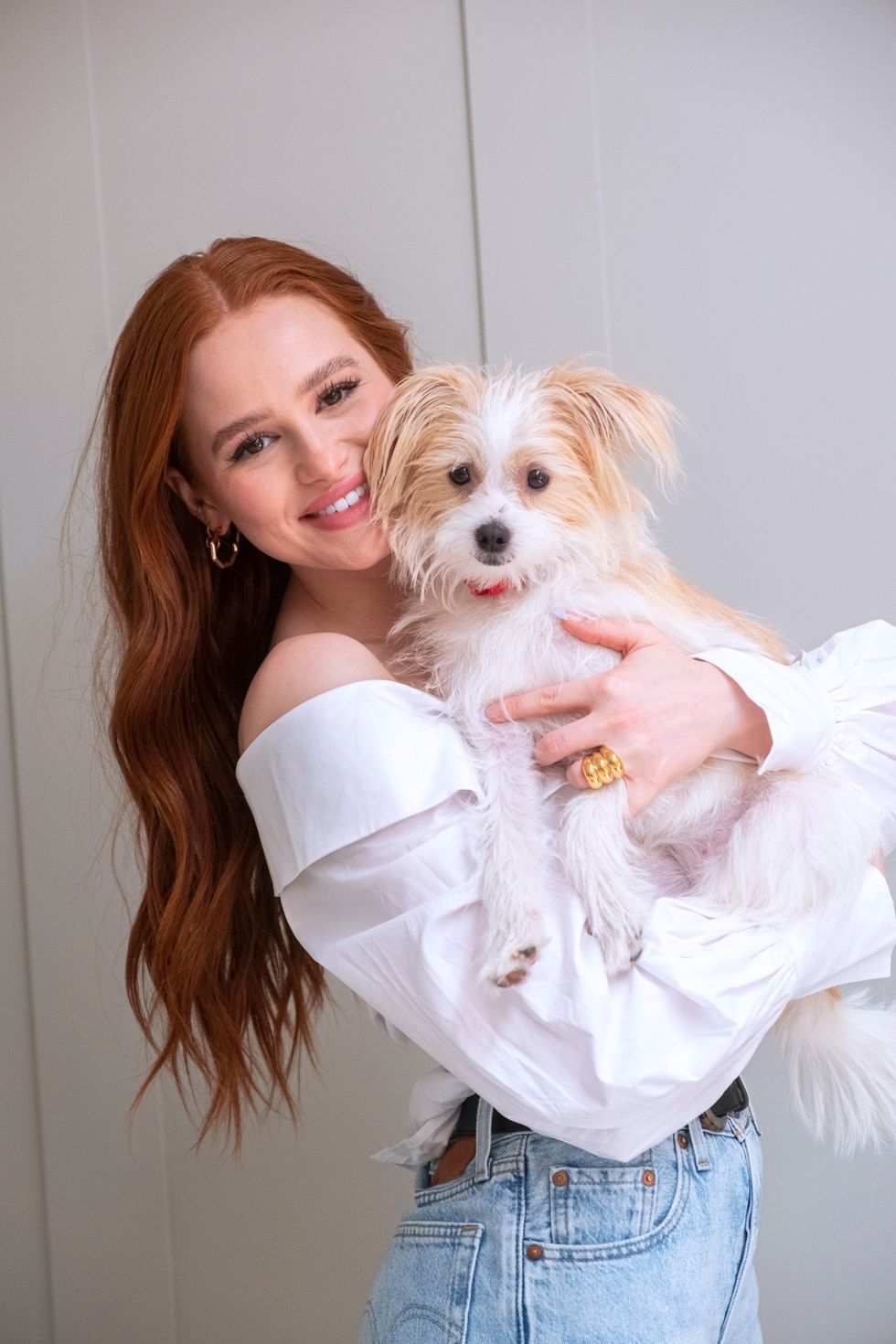 Photo: Courtesy of AbbVie
"The nice thing about the situation I'm in is that I feel like there used to be this kind of pressure to always look a certain way when I left my house," she continues. "And now quarantine has allowed me to kind of get rid of that stupid feeling. It's dumb. I should be able to do whatever I want to do and whatever makes me feel the most happy and comfortable. And let me tell you, sweats make me even more happy and comfortable. Put on the nice gold hoops and chunky Doc Martens, and you've got a dope outfit."
But Petsch is also aware of the
environmental impact
fast fashion can have on Mother Earth: The fast-fashion industry is guilty of producing 10 percent of global carbon dioxide emissions and using approximately 1.5 trillion liters of water every year, which is why she's using her downtime to learn more about how she can make her favorite quarantine outfits friendlier for the Earth.
"My best friend and I live together, and we've been talking about how we can make our house even more sustainable," Petsch says. "And of course, that [sustainable fashion] was a goal of mine to move towards. I am by no means saying that I am perfect when it comes to environmentalism. That is something that I try to do, but I haven't made much of a priority that I need to do better on."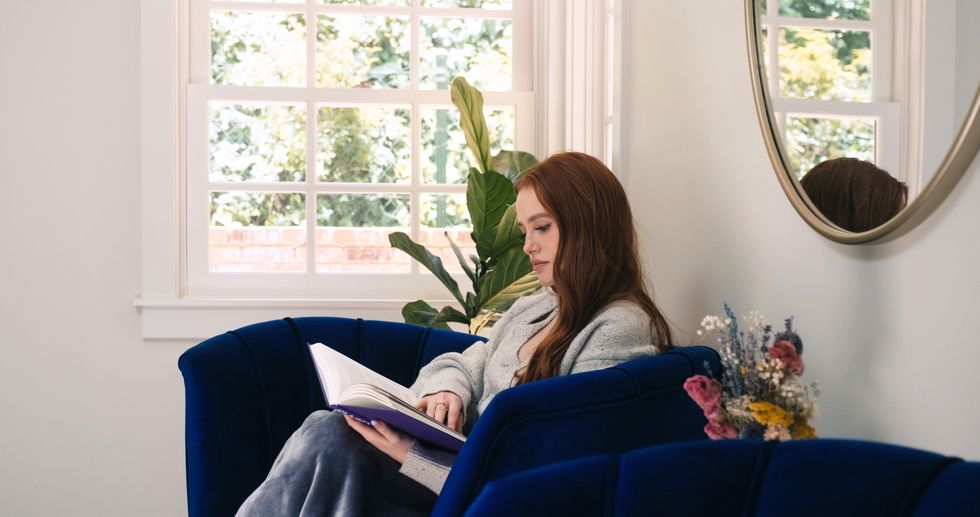 Photo: Courtesy of AbbVie
So what words of environmental wisdom will Petsch bestow unto us? Simply to just take the road to sustainability one step at a time.
"I think the first thing I say is take a deep breath," Petsch says. "It's a lot easier than you think. I think a lot of people come into it thinking, 'I've got to make these huge shifts and spend all this money on reusable containers.' But it doesn't have to be this big thing, truly. I think that's my favorite piece of advice that I've ever given—which is not a very humble statement, but take this with a grain of salt—when I talk to people about veganism, because veganism can be a lifestyle, but it is also something that you do for the environment. And if people don't realize that if you just have one vegan meal a day, it would dramatically reduce carbon emissions, which is one of the things that is ruining our environment and making it more difficult for us to have breathable oxygen every day.
"People think, 'If I'm going to go vegan, I have to go full vegan and I can never have bacon again,'" she continues. "Ideally, I would love it if the world did that, but that's not a realistic goal. And I think that's where it kind of feels like the big hurdle for people to jump over, but in reality, there are small things that every person can do. That would be just as big as [if] half of the planet went vegan."
Photos: Courtesy of AbbVie
Want more stories like this?
Kendrick Sampson's Fight for Justice Is Only Getting Started
Betty's Dede Lovelace and Ajani Russell are Flipping the Script on Skate-Bro Culture
Alison Brie on Her New Thriller The Rental, Adapting to Quarantine, and Taking Charge of Her Own Career