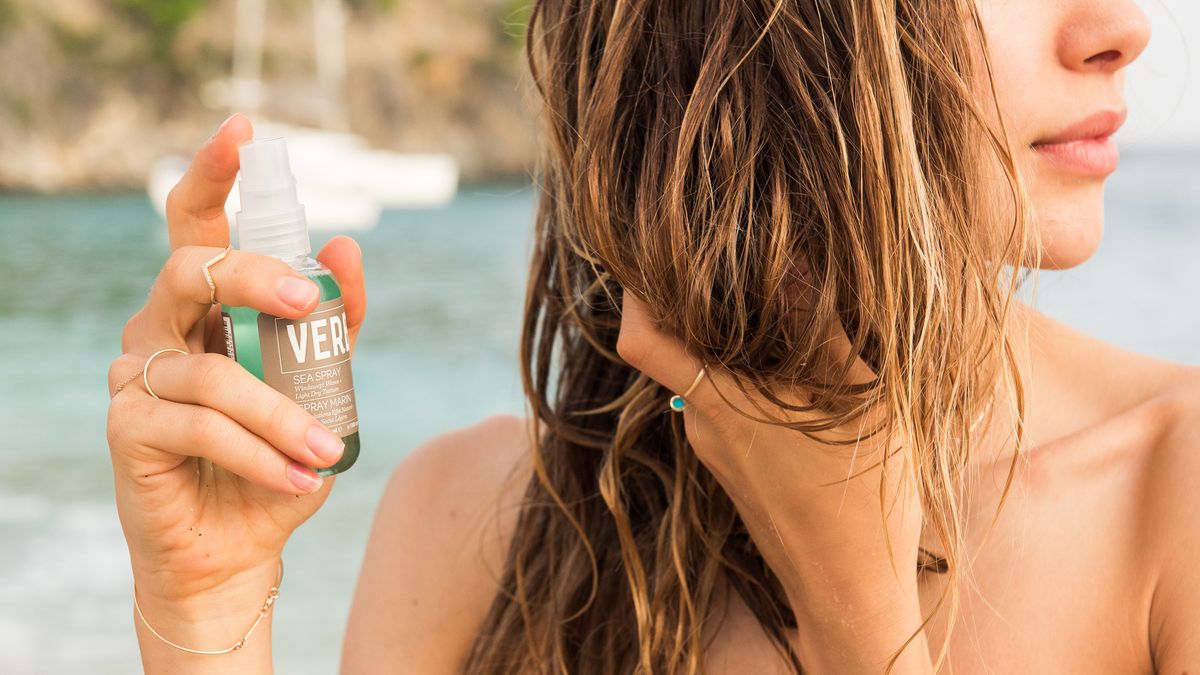 Hair
We asked the experts how to best protect them—without feeling greasy.
It might seem obvious that the part of your body closest to the sun—your head—would be most vulnerable to its damaging rays, but we often find ourselves slacking when it comes to protecting our hair and scalp, at least compared to the skin on our face. Granted, it's pretty simple to
add a layer of SPF
after our daily moisturizer, but it's time we all started to pay due attention to the top of our heads as well, regardless of skin tone or hair type.
According to board-certified dermatologist
Dr. Marnie Nussbaum
, "excessive sun exposure can cause structural impairment to the hair shaft, thus weakening it. UV rays can trigger hair protein loss, as well as degradation of hair pigment." Once your hair absorbs the UV radiation, a photochemical breakdown commences, which produces
free radicals
. Those in turn adversely impact the hair cuticle and keratin (aka your hair's protein).
Similar to how excessive sun exposure can cause a
sunburn
, you can also see and feel the effects of sun damage on your hair. Says Dr. Nussbaum, "UV radiation damages the hair lipids, which coat the hair shaft and provide moisture, shine, and manageability." Hair that is stripped of these lipids feels dry and dull and is more prone to breakage, frizz, and even static electricity.
Of course, having some hair on your head does protect the skin underneath, but board-certified dermatologist
Dr. Dendy Engelman
stresses that that is not adequate to keep your scalp safe from sun damage. "It's an often overlooked area of the body. Plus, it's difficult to examine your own scalp, so things often get missed. The part and the crown of the scalp are common sites where sun damage can sneak in, especially if you have thin hair."
Darker and thicker hair will provide more sun protection, which Dr. Nussbaum reveals can offer a sun protection factor of anywhere between 5 and 17 (significantly less than the recommended daily SPF 30), but coloring your hair, using hot tools, and frequent swimming in
chlorinated water
can all impact your hair's keratin, allowing more sun and heat to penetrate it and cause damage. Also, a word of caution to all you redheads out there—you have a higher risk of melanoma due to a genetic predisposition.
But don't despair—keeping your hair and
scalp healthy
is totally feasible. Both dermatologists recommend hats as your primary line of defense against damage, as well as umbrellas, scarves, and other accessories. After that, it's best to move on to a sunscreen.
For the scalp, Dr. Engelman prefers oil-free and water-resistant formulas to prevent it from running and getting into your eyes. "I also like powdered sunscreen—it will absorb sweat throughout the day and will not feel like a thick barrier. Stick sunscreens are also helpful for easy application. The balm will absorb easily and not leave hair white or chalky.
Supergoop! Unseen Sunscreen
is the perfect product for hair. It blends nicely without leaving a greasy finish."
Dr. Nussbaum suggests
Coola's Scalp & Hair Mist with SPF 30
. "It provides your scalp with broad-spectrum protection from the sun's damaging rays and is infused with plant-based antioxidants that help to impart shine, minimize dullness, and add moisture back into dry, brittle hair." Just remember to apply the product around your hairline, in your part, and on any balding spots, and add a fresh layer after swimming or sweating.
---
Supergoop!
Brush on Block
Glo Skin Beauty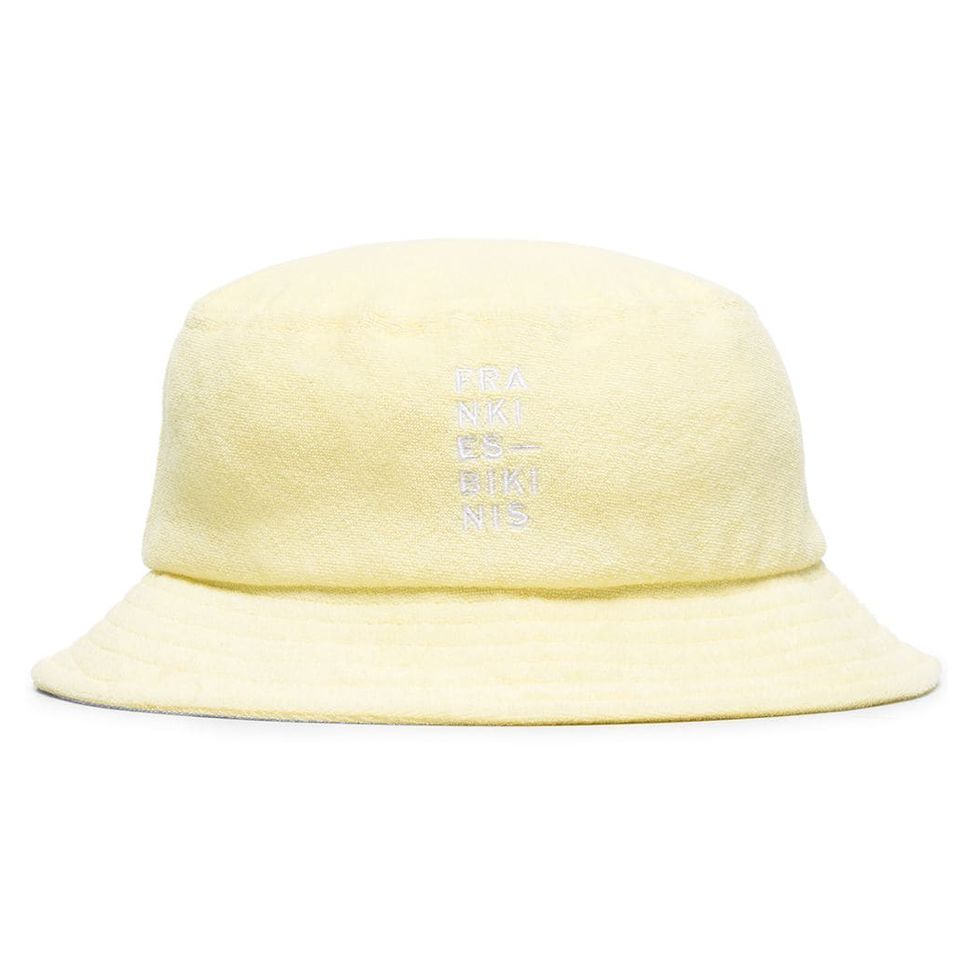 Frankies Bikinis
Jacquemus
But what if you're already dealing with sun-damaged hair? Both doctors have their favorite methods to repair your skin and hair. Says Dr. Engelman, "Apple cider vinegar has anti-inflammatory properties that help balance the skin and contains AHAs that chemically exfoliate to remove dead skin buildup. Massage into the scalp, and leave on for about 10 minutes before rinsing." She also recommends applying coconut oil as a hair mask for 10 minutes to help restore the skin's natural oils.
Dr. Nussbaum is a fan of hair masks, serums, and balms that are targeted to repair hair damage. "One of my favorite hair products and protective treatments is the
RE-fresh Honeysuckle + Hydrate Scalp Serum
, which is formulated with honeysuckle, known for its restorative properties, and leaves the hair and scalp feeling soft, nourished, and conditioned." Healthy summer hair, here we come.
Re-fresh
dpHue
Thrive Market